A look at results from Friday's games on the prep hardwood.
Friday's inclement weather swooped into the eastern part of the state, and wiped out most high school sporting events in the process.
The Thunderbirds and Thunderbolts traded blows through the first three quarters, but it turned one-sided in the final eight minutes. 
Trailing by one point, Lincoln Southwest's Kate Dilsaver drained a three-pointer before time expired to send her team to victory. 
Rounding up the scoring from Thursday's high school boys basketball games.
The Thunderbirds rallied in the second half to hand the Thunderbolts their first loss of the season Thursday night. Journal Star photos by Emi…
Scores from Thursday's high school boys basketball action.
Jake Bard, Carson Busch and Pierce Bazil are giving opposing teams fits this season. 
Here is a look at statistical leaders through Jan. 15. Coaches: See your stats missing? Send them sports@journalstar.com.
Top high school performers from the past week.
Many games have been moved to Thursday night due to wintry weather in the forecast. 
Boys Town coach Tom Krehbiel aimed to keep the duo of Justin Bubak and Ashton Carlson under 30 points. But other Crusaders stepped up to seal a win.
Updates from Tuesday's high school action.
The Class C-1 No. 4 Lincoln Christian boys defended their home floor with a 69-55  victory over No. 8 Boys Town on Tuesday. Journal Star photo…
A look at Tuesday's scores from the prep hardwood.
A recap of Tuesday's prep boys basketball results. 
With four starters back from last year's 25-3 team, Tyler Witt and his teammates are determined to return to the top.
A look at the latest ratings for the week of Jan. 13 (records though Saturday).
A look at Monday's results from the prep hardwood.
A look at Monday's action from the prep hardwood.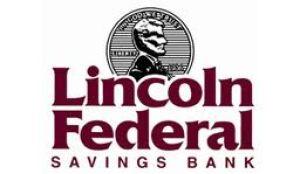 Lincoln Federal Savings Bank

Tabitha Health Care Services
Here's a look at the brackets for the MUDECAS Tournament, which starts this week in Beatrice.
The No. 1 Auburn boys basketball team defeated Nebraska City 54-29, giving Weeks the milestone victory.
The Monarchs made a point to start fast on Saturday, and they regrouped from a rivalry loss Friday night to beat the Navigators. 
Recap Saturday's prep boys basketball action. 
Both Lincoln Pius X basketball team remained undefeated against Lincoln Northeast. Journal Star photos by Justin Wan. 
All but three of Pius X's 84 points came from four players: Kolbe Rada, Sam Hastreiter, Sam Hoiberg and Charlie Hoiberg.
A look at Saturday's scores from the prep hardwood.