Some states, including South Dakota and Texas, have shot clocks, which have become a hot topic in recent years at state tournaments.
The field will include six teams that reached the state tournament in 2021.
The 5-foot-7 Aschoff is a two-team Class A champion and is widely considered one of the best pure point guards in the state.
"I have been blessed to have learned from such great coaches that have helped me grow as a coach, teacher and Christian."
Lincoln North Star has a new activities director, and it's a familiar face. 
NSAA official Jon Dolliver says the organization is still working out details on what a weeklong tournament schedule will look like.
Traudt's 17-and-under Nebraska Supreme AAU squad will be facing two teams during the weekend with top-40 prospects on their roster.
Lincoln Pius X's Markowski averaged 23.3 points and 13.0 rebounds as a senior.
Scott Schaefer is the new girls basketball at Columbus, the school announced Monday.
Three future Division I players will highlight a talent-rich Nebraska Coaches Association girls basketball all-star game in July at Lincoln No…
"I'm probably a little selfish, but I think our job was a top-five job in the state regardless of class to get," said Barada.
The 2020 Nebraska High School Hall of Fame class will be inducted Oct. 4 at Lincoln East High School. 
Williams coached Fremont for 17 seasons before stepping down after the 2018-19 season to focus on his new administrative position.
A look at the spring signees at the various collegiate levels. 
The 5-foot-11 Glenn was the captain of the boys all-city basketball team and a second-team Super-Stater in Class A.
The 6-foot-7 Thomas averaged 21.2 points per game and led the Class A state champion Mustangs in both rebounding (7.9 per game) and assists (5.2).
"Tim brings a great deal of experience to the position and has proven his ability to build strong, effective relationships with players."
Bazil has been taking classes online while staying in Phoenix, where AAU basketball has "opened doors that I never thought possible."
Lincoln East graduate Dreamer had one of his best games in the Division II title game, with 19 points and 11 rebounds.
Sean Forbes has been named the new girls basketball coach at Wahoo, the school announced Wednesday.

Tabitha Health Care Services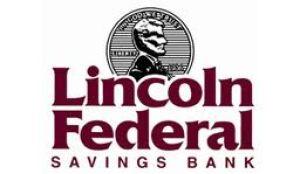 Lincoln Federal Savings Bank
Sallis on Friday announced his commitment to Gonzaga, picking the Bulldogs over Creighton, Kentucky, North Carolina, Iowa State and others.
Papillion-La Vista didn't have to look too far to find its next girls basketball coach.
Sallis' Mustangs and Hepburns' Thunderbirds played back-to-back memorable state final games. They were intense. But afterwards? "We're like brothers."
Despite missing her freshman season, Alexis Markowski posted "mind-boggling" career stats. She says she found "a different love for the game."
A look at the 2020-21 boys basketball Super-State, all-state and honorable-mention honorees.
A look at the 2020-21 girls basketball Super-State, all-state and honorable-mention honorees.
We spent a day with the first-team Super-Staters at The Amazing Pizza Machine in Omaha. Here's what we learned.