The official start of winter sports could be in jeopardy because of concerns with the rising numbers in COVID-19 cases around the state.
With indoor sports shut down in Lancaster County for at least three weeks, Lincoln Northeast players get creative to stay sharp.
The 6-foot point guard has led Auburn to two straight Class C-1 state championships.
Fremont's Macy Bryant and Bellevue East's Baylee Egan each announced their pledges to the Lopers on Monday morning.
Many of the state's top athletes put pen to paper Wednesday, sealing their college plans.
ESPN had Nebraska's class ranked 21st nationally.
"So if we think we have to wear a mask to do that, that's what we're going to require them to do."
The NSAA is asking schools to restrict seating areas and create separate entrances for fans while splitting up doubleheaders.
The track and field standout — she won two state titles in 2019 — also attracted Division I interest for track and field, including Nebraska.
The 6-foot-6 senior earned Super-State second-team honors after helping lead the Thunderbirds to a Class A state championship in March.
The former Husker women's basketball player signed a professional contract with the Avides Hurricanes in the German Bundesliga league.
Hunter Sallis, the high-flying Millard North senior, trimmed his list of potential schools to 12 on Sunday, and the Huskers did not make the list.
Lincoln Pius X is included in the field, which also has the two teams that battled for a Class A crown last season.
Alexis Markowski made quite an impression at Pinnacle Bank Arena during the girls state basketball tournament in March.
On a high school boys basketball team filled with Division I college basketball prospects, Millard North's Jadin Johnson decided to be the fir…
As part of her Gatorade Player of the Year honors, the Crete standout received $1,000 to donate to a nonprofit. Turns out, the decision was easy. 
"I was like, 'Yeah, I can do that." Iowa wanted a shooter to complete its 2022 class, and it got the best one in the state of Nebraska. 
Jillian Aschoff is talented enough to play at the next level. But the pandemic is making it more difficult to attract college evaluators.
Elkhorn North's Britt Prince and Omaha Central's Inia Jones both share a similar recruiting trajectory without having played in high school yet.
Concordia women's basketball player Grace Barry earned a major academic award Monday.

Tabitha Health Care Services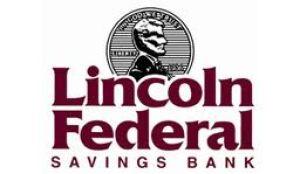 Lincoln Federal Savings Bank
College coaches are busy with their own teams in the winter, making AAU summer games a recruiting hot spot. It takes on a different feel this time. 
Both entering their senior years, Dilsaver and Krieser are looking to make the most of their summer AAU season with Team Factory in Omaha. 
Lincoln Southeast senior-to-be Ajantae Hoganan has been sidelined for the first two weeks of high school summer league play, but is anxious to…
Werning was a varsity assistant coach for the Knights under Jonah Bradley, who stepped down earlier this summer to take a post at Winona State.
Some city teams who must replace several varsity starters. But for now, they're just happy to be off Zoom and in the gym.