"I was like, 'Yeah, I can do that." Iowa wanted a shooter to complete its 2022 class, and it got the best one in the state of Nebraska. 
Jillian Aschoff is talented enough to play at the next level. But the pandemic is making it more difficult to attract college evaluators.
Elkhorn North's Britt Prince and Omaha Central's Inia Jones both share a similar recruiting trajectory without having played in high school yet.
Concordia women's basketball player Grace Barry earned a major academic award Monday.
College coaches are busy with their own teams in the winter, making AAU summer games a recruiting hot spot. It takes on a different feel this time. 
Both entering their senior years, Dilsaver and Krieser are looking to make the most of their summer AAU season with Team Factory in Omaha. 
Lincoln Southeast senior-to-be Ajantae Hoganan has been sidelined for the first two weeks of high school summer league play, but is anxious to…
Werning was a varsity assistant coach for the Knights under Jonah Bradley, who stepped down earlier this summer to take a post at Winona State.
Some city teams who must replace several varsity starters. But for now, they're just happy to be off Zoom and in the gym. 
The Lincoln Northeast girls basketball team returned to the court for an open gym Friday at Northeast. Journal Star photos by Kenneth Ferriera
The Lincoln Pius X girls basketball team has scheduled an opponent that won four consecutive state titles in Kansas starting in 2016.
Brennon Clemmons Jr. suffered a cruel 1-2 punch during a key part in his growth as a hoops player, but he's back and ready to help the Gators. 
Monday marks the first day LPS schools are allowed to have basketball workouts — and North Star wasted little time. Journal Star photos by Justin Wan
"We would be putting our heads in the sand if we did not admit that the more affluent suburban and private schools are at a competitive advantage." 
Cale Jacobsen is gearing up for a busy fall, a stretch that will include leading the football team Friday and competing for an AAU team Saturday.
Fremont junior-to-be Taylor McCabe works to continue to improve while experiencing an odd summer with her Iowa AAU basketball team.
The pandemic has created a lot of anxiousness for uncommitted recruits. Starting this week, area players will have a chance to garner interest. 
Jonah Bradley, who was hired in 2017, will be an assistant coach at Division II Winona State in Minnesota.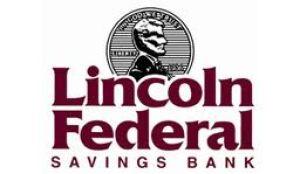 Lincoln Federal Savings Bank

Tabitha Health Care Services
In-state Division I programs Nebraska and Creighton wasted little time offering one of the top rising prospects in the region. 
Gov. Pete Ricketts continues to relax some sports restrictions. On Monday, state officials announced that contact sports can begin July 1.
Beginning immediately, NSAA member schools may hold open gyms for basketball, football, soccer and wrestling under restrictions.
As the years go on, these T-shirts become reminders of what was, comforting old friends we can look to for good memories.
One of the top point guards in the state has picked her college destination.
Guardians signing a waiver. Temperature checks. Masks. Here's a look at how LPS is reopening weight rooms for its student-athletes.
Join host Geoff Exstrom for a virtual edition of the seventh annual Lincoln Journal Star Area Prep Sports awards, which honors the top athlete…