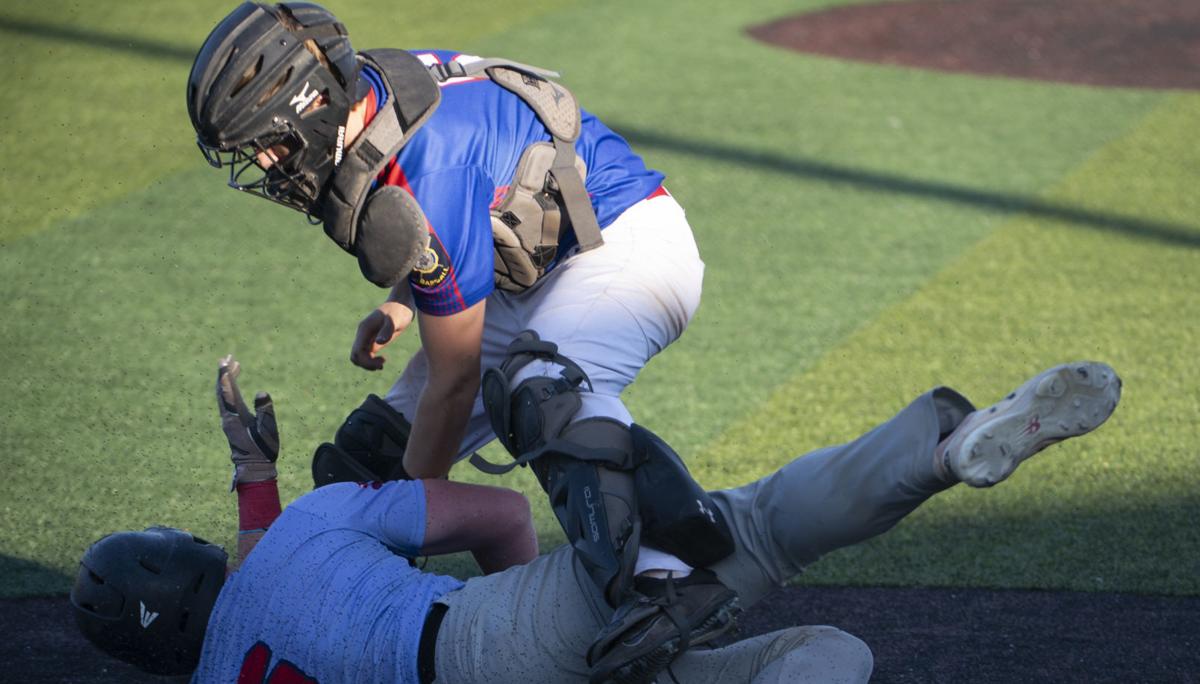 Any other year, the American Legion baseball season is a three-month marathon.
This year, it's a two-month sprint.
For an Anderson Ford seniors team loaded on youth and limited on experience, that means jumping into the fire a little bit.
That isn't diminishing any excitement ahead of next week's summer opener.
"We're all really excited that we're actually playing a season this year," junior Tyler Bishop said.
Last year's team, made of up Lincoln North Star players, got hot at the right time, advancing to the Class A state tournament where it won two games. It was a veteran team — about 10 seniors in all.
That means a lot of new faces are set to contribute this summer, and not getting a spring high school season makes for a curious challenge.
"You got your preseason workouts in the winter and then you've got that spring to really ramp things up, and Legion's always that nice extension through that, and you can really work on polishing things," Anderson Ford coach Brian Woolsey said. "Here's a situation where you know what, you had no spring and you basically take those kids and you try to plug them in where you feel they're going to benefit the team and be productive for themselves so they can have success."
There might be more hand sanitizer and disinfectants in the ballpark than spectators, but there will be baseball in the Capital City. 
That's where players like Bishop come in. He's one of the team's top players last summer, leading Anderson Ford in doubles and batting near the top of the lineup. He also provides a steady hand behind the plate.
Helping carry the veteran presence are seniors Kaden Gubbels and Bradyn Hasenpflug. Another boost will come from Aiden Bishop, Tyler's brother who graduated last year, but is a "Legion baby," because his 19th birthday falls after Jan. 1.
For Hasenpflug, it's a chance to play one more time before joining the Air Force. Gubbels, another pitcher, is seeking to get some reps and innings in before playing at Northeast Community College.
For the Bishop brothers, it's another chance for them to play together. Aiden just completed his first year at Morningside, and his collegiate season was abruptly stopped by COVID-19.
"When we were younger we actually played on the same team and then once we got a little older we were with different teams," said Tyler, who will catch, play middle infield and pitch this summer. "We would always be competing on who could hit the most home runs in a season."
Tyler Bishop said he looks forward to helping lead a team that will feature several new starters and players who have yet to see live pitching at the varsity level.
"When I'm feeling nervous I just think back to a time when I had success on the field and I try not to let myself get nervous because I don't want it to show to the younger guys," he said.
Anderson Ford's season is set to begin June 20. Practice started June 1, and the coaches have been working to get the young players in position to contribute.
The focus has been getting the kids active and improving their skills.
Like most Legion baseball coaches, Mitch Vernon was curious what practice was going to look like during the rebound from COVID-19.
Tyler Bishop said he hopes the team gets comfortable and is able to use the summer as a launching pad for next spring and summer when the North Star program will have several seniors leading the way.
Woolsey sees a chance for growth.
"Really out of this summer is if I can see progression of improvement, that's really where I'm at," he said. "It's an eight-week season. That's it. Eight weeks.
"Don't get me wrong, I love to win, but I'm also very realistic in where the season's at and try to maximize each athlete's ability and skill level this year."