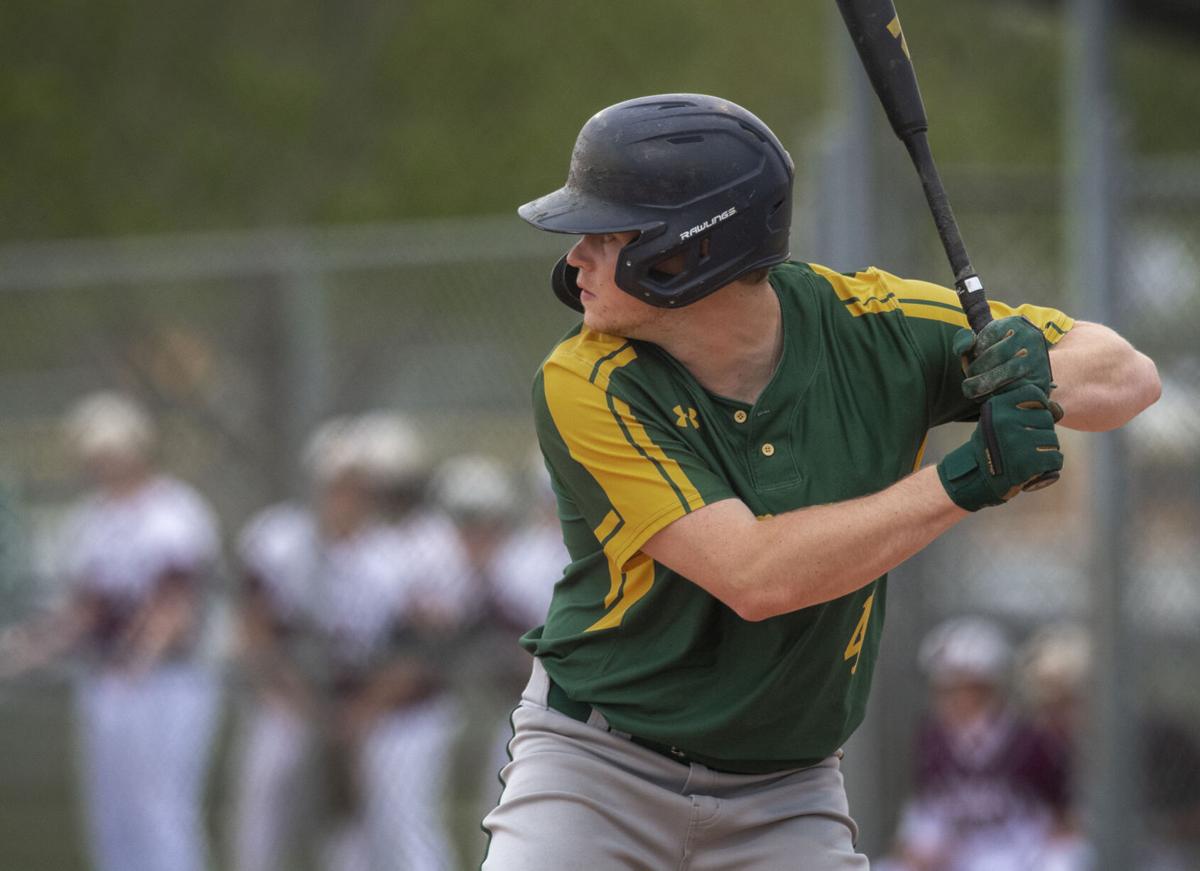 When Lincoln Pius X coach Troy Charf sat down to decide who should be the Thunderbolts' cleanup hitter this season, only one name came to mind.
Pius X senior Jase Woita has an attacking mindset to pair with power and pitch recognition — and his play is speaking for itself. Woita not only leads the Thunderbolts in batting average (.368) and extra-base hits (14), but his team-high 31 RBIs account for more than one-third of Pius X's total 92 RBIs this season.
"He's about as good of a four-hole hitter as you can expect at the high-school level," Charf said. "… Some other guys can float in the order based on how the season goes, but that just hasn't been the case for him. That's where he needs to be."
Woita's season totals are impressive on their own, but a four-game stretch last week stands above the rest. In games against Grand Island, Omaha Westside, Papillion-La Vista South and Gretna, Woita went 8-for-14 (.571) at the plate with 14 RBIs. In addition to three doubles, Woita hit a total of four home runs in consecutive games on Tuesday, Thursday and Friday.
The secret behind Woita's power may be improvements in hitting to all parts of the field. Rather than trying to pull the ball every time, Woita said he's been trying to simply take what the pitcher gives him. That approach worked to the tune of three opposite-field home runs last week.
"I'm looking for a pitch over the plate or something I can just hit to the right side and score a guy from third," Woita said. "… It took a lot of hard work in the weight room this offseason to get the strength to put those balls that were doubles off the wall before and now put them over."
Woita typically splits time between third base and designated hitter for the Thunderbolts, and he's also compiled a 2-0 record and 0.64 earned-run average in four starts on the mound. It's been an impressive year in what will be Woita's only one at the varsity level. He likely would have contributed for Pius X as a junior if not for last season's cancellation, but the sole varsity season was still enough for Woita to find a home for college ball.
He signed with Kansas City Kansas Community College two weeks ago, and Woita hopes the program can help him improve like it's helped other players he knows. Lincoln Southwest graduates Eli Lovell and Griffin Everitt both spent two years at Kansas City Kansas CC before moving on to play Division I baseball at Florida Gulf Coast and Nebraska, respectively.
"I've seen that if you go and put your work in, then good things will happen," Woita said. "I felt I've grown so much as a player in the last two years, what's to say in another two years that I'm not double the player that I am today?"
Before he can move on to those goals, there's still plenty left for Woita to accomplish this season. Pius X currently stands at 11-10, but most of the Thunderbolts' losses early in the season came to top-10 team. Four defeats in their past six games, though, have forced the Thunderbolts to focus on defensive improvements.
Four final regular-season games remain before district play, and Woita will make sure to soak in every moment of his only varsity season.
"It feels like just yesterday we were getting all of our pictures taken at the start of the year, and now we're getting towards crunch time where all the work we've put in over the last 18 months is all culminating in the next two weeks," Woita said. "I'm just going to try and make the most of it."