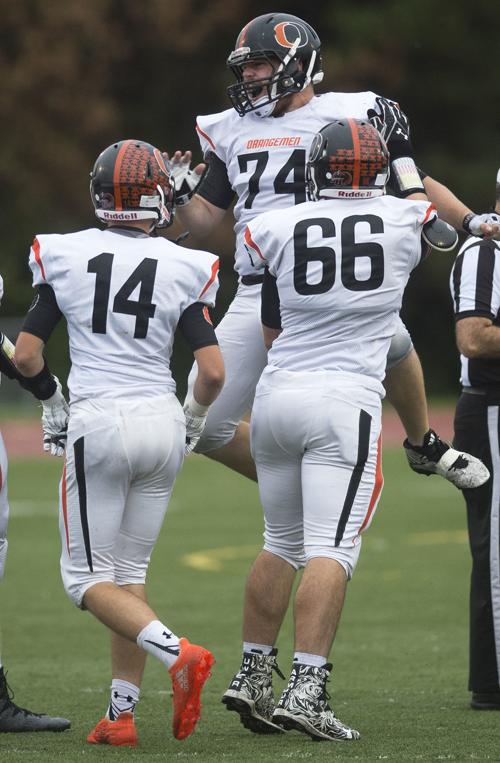 There is a new conference in Nebraska, and it may start a ripple effect in the landscape of high school activities.
School boards at Beatrice, Ralston, Nebraska City, Platteview and Plattsmouth recently voted to leave their respective conferences for the newly formed Trailblazer Conference beginning with the 2020-21 school year.
Wahoo is expected to become the sixth school to join the new league when its school board meets next Monday.
"We're in a great spot in the (Nebraska) Capitol Conference, and really enjoy the relationships we have with each of those schools within that conference," Wahoo Superintendent Brandon Lavaley said. "but also to have the opportunity to be part of something that starts new and be able to have those same types of relationships is certainly a unique chance for us."
A news release said the inaugural members share a focus on conference partnerships beyond high school sports, noting expanded opportunities in academics, arts and middle school competitions.
The departures of the six schools will leave some voids — for now.
Beatrice and Ralston will leave the River Cities Conference, while Nebraska City and Plattsmouth will depart from the Eastern Midlands Conference. Wahoo and Platteview are currently in the Nebraska Capitol Conference.
Growth and enrollment numbers also were factors in schools seeking a new landing spot. Platteview, which dropped to Class C-1 briefly, has grown into a solid Class B outfit, and Wahoo has seen an increase in students. The Warriors are moving up to Class B in boys basketball next season, and have competed in Class B in other sports like track and wrestling.
Nebraska City is the smallest member of the EMC and was exploring options as early as last fall.
Ashland-Greenwood had representatives at some early meetings when the new conference began to take shape, but will remain in the NCC, principal Brad Jacobsen said.
"We have also experienced that growth," Jacobsen said, referring to outgoing league members Platteview and Wahoo. "We're just probably not quite as far along as the other two.
"The way Nebraska is growing ... we're probably going to see that type of growth in the next three to 10 years, and I would expect us to be following to Class B shortly, too."
You have free articles remaining.
Beatrice joined the River Cities Conference in 1999. The school saw several appealing factors with the Trailblazer Conference, superintendent Jason Alexander said.
"I feel like the feedback we have received has been positive," Alexander said. "At times it's necessary for a change to happen and this seemed like an appropriate time for that. The coaches and community have been very positive about making this change."
Beatrice's longest trip in the Trailblazer Conference will be roughly 75 miles to Ralston. The school's longest trip in the RCC is about 165 miles to South Sioux City.
Ralston, with a 2019-20 three-year enrollment figure of 752, is easily the largest school in the Trailblazer Conference. Beatrice (481) is second, Plattsmouth (425) is third and Platteview (314) is fourth. Nebraska City (303) and Wahoo (239) follow.
Will the Trailblazer Conference spark more movement? It's a safe bet.
For now, the EMC will have six members for 2020-21 — Bennington, Blair, Elkhorn, Elkhorn North (which will open in 2020), Norris and Waverly. Gretna, which has grown into a Class A-sized school, is leaving to join the Metro Conference.
The River Cities Conference will be down to Omaha Skutt, Omaha Roncalli, Omaha Gross, Mount Michael (boys), Omaha Duchesne (girls), Omaha Mercy (girls) and South Sioux City.
South Sioux City, which is moving to Class A for the next classification cycle, is looking at possible alternatives to the Class B-laden River Cities Conference.
The NCC, with focus on Class C schools, will be Ashland-Greenwood, Fort Calhoun, Arlington, Syracuse, DC West, Raymond Central and Louisville, which voted Monday night to join the league after competing as a member of the East Central Nebraska Conference.
The River Cities Conference plans to explore options of adding a school or schools, said Donn Kasner, Omaha Skutt activities director and the conference's current president.
"We' don't have an arbitrary number for number of teams in our conference," Kasner said. "We don't want to sacrifice the standards and level of competition we are accustomed to in the RCC but we will certainly look at potentially adding team (or teams) that fit what our conference stands for."
The EMC and NCC are exploring options to add, too.
"That would be ideal," said Jacobsen, who also serves as the NCC president. "Whether we get that accomplished by 2021 remains to be seen.
"There have been several schools that have been in contact with us and we with them. At this point there's not any movement. It's possible we could ride with seven for at least a year. We're not opposed to growing larger than eight, either."