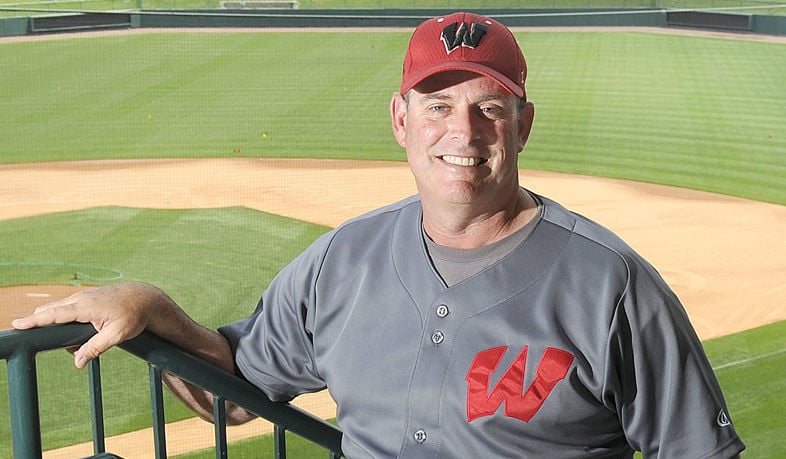 Bob Greco's coaching craft began in college at the campus library.
It was there he'd scroll through the micro-film, digging for articles on coaching baseball, reading about drills, defensive alignments.
"I wanted so badly to be a major-league baseball player, but I just wasn't even close to being good enough," Greco says. "To me the next best thing was being able to coach."
Greco found his passion, and a stellar career followed.
The longtime Omaha Westside baseball coach announced Thursday he is stepping down. He retired from teaching after the spring.
He said the decision was not an easy one. He spent several hours talking to Westside AD Tom Kerkman about it before ultimately deciding to step away.
"I just felt like it was the right time to do both at the same time," Greco said. "Without me teaching there, I thought it might be a good transition time for someone else to take over. That's why I kind of decided to do it now."
Greco will go down as one of the high school baseball greats in Nebraska. He coached at Westside for 26 years, compiling 573 wins, seven state championships, five state runner-up trophies and six American Legion baseball titles.
You have free articles remaining.
The results speak for themselves, but Greco's memories go beyond trophies.
"I think the memory for me is going to be, I think about if I never did this, all the people in my adult life that I would have never imagined, within the Westside community, through baseball, teaching," he said. "It's kind of weird to think what my life would have been like. I met a lot of great people and developed a lot of great relationships with those people.
"Of course, you're always striving to win state, but that's what I remember the most. It's the people now."
Assistant coach Steve Clark, who also coaches the Westside girls basketball team, will be the interim head coach next spring. The school also is planning a spring event to celebrate Greco's career.
Greco, who was named the 2014 Journal Star boys coach of the year, didn't rule out the idea of getting back into coaching down the road. But he added now was the time to take a break.
Greco said he plans to spend more time with his family, including wife Cathy.
"She's taken a back seat to baseball for a lot of years," he said.
He'll also enjoy a little fishing on Lake Michigan in the next few weeks.
"I'm excited about all of that," Greco said.