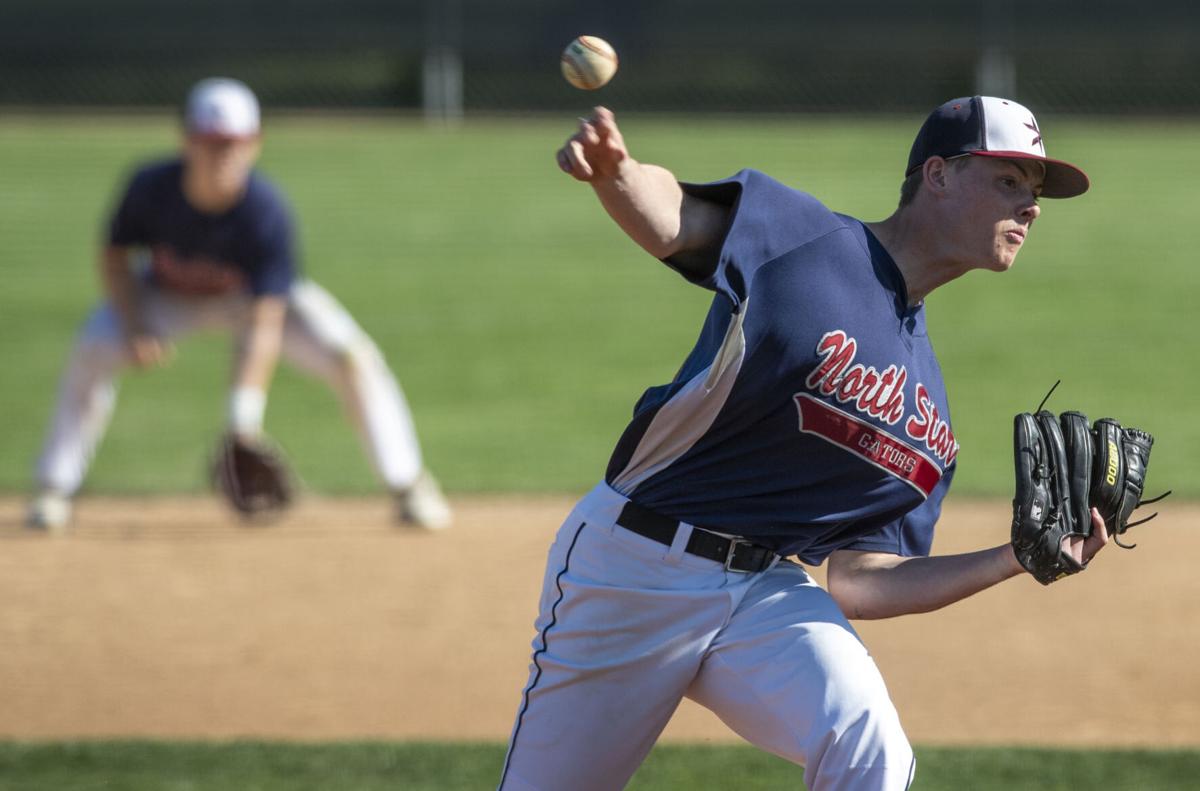 Jalen Worthley threw five scoreless innings to lead the Lincoln East baseball team to a 2-0 win Thursday against Creighton Prep in Don Kraft Invitational at Millard South.
Keegan Brink hit a run-scoring single in the third and Noah Walters added a sacrifice fly in the fourth for the Class A No. 4 Spartans.
Keinan Lewell pitched two scoreless innings in relief of Worthley to earn the save for East, which advances to play No. 8 Omaha Westside on Friday.
Lincoln Northeast dropped to the consolation bracket with a 3-2 loss to Millard South. Sophomore Conlin Grady struck out eight and allowed only three hits in five-plus innings for the top-rated Patriots.
Bellevue West Invitational: No. 10 Lincoln Southeast pounded out six extra-base hits in a 15-5 win against Omaha Central to move to the semifinals.
Mason Masur had three hits and three RBIs and Connor Wilken homered for Southeast, which will play No. 2 Bellevue West on Friday.
Lincoln North Star 12, Lincoln High 10: The Navigators' Conner Eitzman and Lynden Bruegman combined for six RBIs and four hits. Tanner Liedle led Lincoln High with two hits and three RBIs.
TRACK AND FIELD
Frontier Conference meet: The Parkview Christian boys finished in third place at Malcolm High School. Chandler Page clocked a 55.58-second time in the 400-meter dash for the Patriots' only win. Page also finished third in the long jump (18 feet, 1½ inches) and second in the triple jump (39-7½). The Parkview Christian girls finished seventh.
GIRLS TENNIS
Grand Island Invitational: Camilla Ibrahimova won a title at No. 1 singles and Grace Bartolome and Ella Dean teamed up to win at No. 1 doubles to lead Lincoln Southeast to the team title.
The Knights scored 25 points, edging Lincoln East (21) and Lincoln Southwest (18).
Lincoln Southwest's Lainie Fanton won at No. 2 singles, and the Silver Hawks' Meg Hove and Ella Ford placed first at No. 2 doubles.
Pius X 8, Lincoln Northeast 1: Clare Plachy, Cece Ulrich and Jacey Tran each won their singles matches without dropping a set. In doubles play, Anna Burt and Aly Woita, and Stacie Thompson and Domi Pace also won their matches without dropping a set.