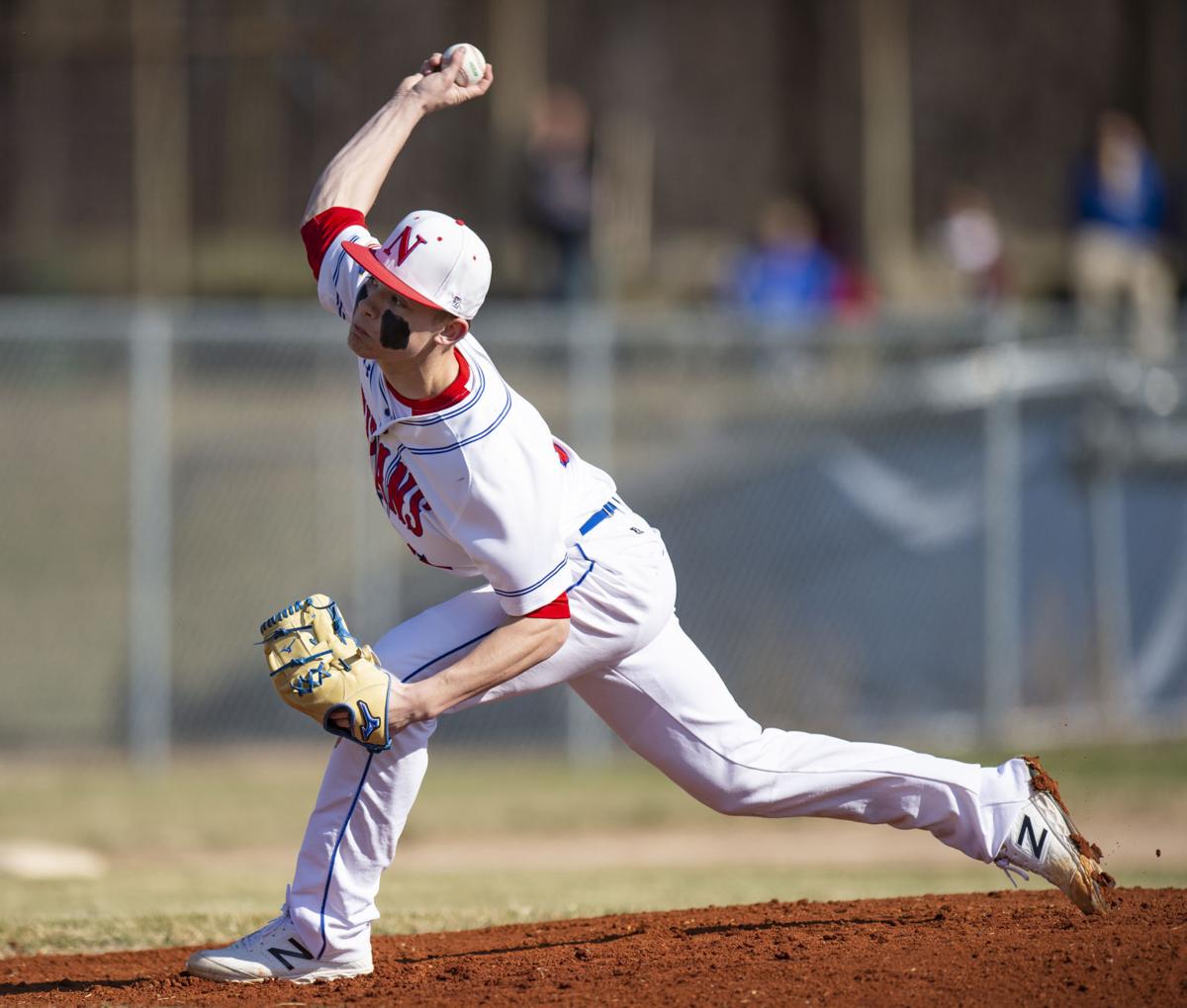 Bryson Schultz wasn't completely aware of what he was accomplishing that evening against Adams Central. All the 6-foot-1 righty knew was his off-speed stuff was working and he needed to throw strikes.
Schultz was in the zone. All game.
By the finish, he had recorded all 15 outs (the game was complete after five innings) via strikeout, and he hadn't allowed a hit in a Norris baseball victory.
"It was kind of surreal," Schultz said. "My first two outings before that was a struggle, and I wanted to come out and prove that I can still pitch for us."
It was another impressive performance for a deep Norris pitching staff that has the Titans atop Class B at the moment.
They're ranked No. 1, have won 10 of 13 games to begin the season and the pitches — the stuff, the gas, the heat — are only getting better.
"We're really happy with the staff so far," Norris coach Sean Bartholomew said. "The last couple of weeks we've started to throw a lot more strikes."
Norris' stable of arms starts with its two most-experienced players — seniors Schultz and CJ Hood, a Nebraska recruit. Junior Colton Wahlstrom has picked up four starts, and sophomore Kaizer Papenhagen, who is receiving Division I college interest, is emerging as one of the top young pitchers in the state.
Junior Landon Meyer and senior Braydon Weekly have pitched in, and the Titans have yet to throw a lot of innings at freshman and Florida State commit Kale Fountain, who is coming back from preseason arm soreness.
"It's great to see everyone around us pitching well, too," said Schultz, who will play at Barton Community College in Kansas. "When we got one guy that's throwing really well, it kind of gets the others amped up and ready to throw and show up against any team we (play)."
The Titans pitchers each bring something different to the mound, Bartholomew said. Hood can touch 93 mph on the gun and can overpower hitters, while Schultz turns to his change-up and fastball.
Wahlstrom and Papenhagen can get hitters out with multiple pitches, and Meyer has really grown as a pitcher.
"They're all different in their own ways, but they've really come around and really started to fill up the strike zone for us, which is huge," Bartholomew said.
Schultz has 28 strikeouts in four starts, including 25 over his previous two. Hood has fanned 20 in nine-plus innings, and Papenhagen has struck out 17 in four appearances.
Pumping strikes in games begins at practice.
"During catch we do spot throws," said Hood, who also plays in the outfield. "Put a hat down, throw the change-up at the hat. Just a lot of reps and a lot of practice."
Said Schultz, "We all know we have a great defense behind us and we trust them to make plays. So when we're throwing our fastball over the plate, getting some swings and misses, and then we also can command our off-speed after that."
Pitching depth is especially important during weeks like this when Norris is play five games in six days, including contests against Class B No. 2 Elkhorn, No. 6 Ralston and Lincoln Southeast and Omaha Westside from Class A.
Norris is hoping for a similar busy stretch later in the season when teams will play multiple games in a short window during postseason play.
"When it comes to postseason, we'll have a lot of arms still," Schultz said. "Just a lot of kids that haven't thrown yet, we still got those kids throwing bullpens and practice and staying sharp for when that postseason does come around."