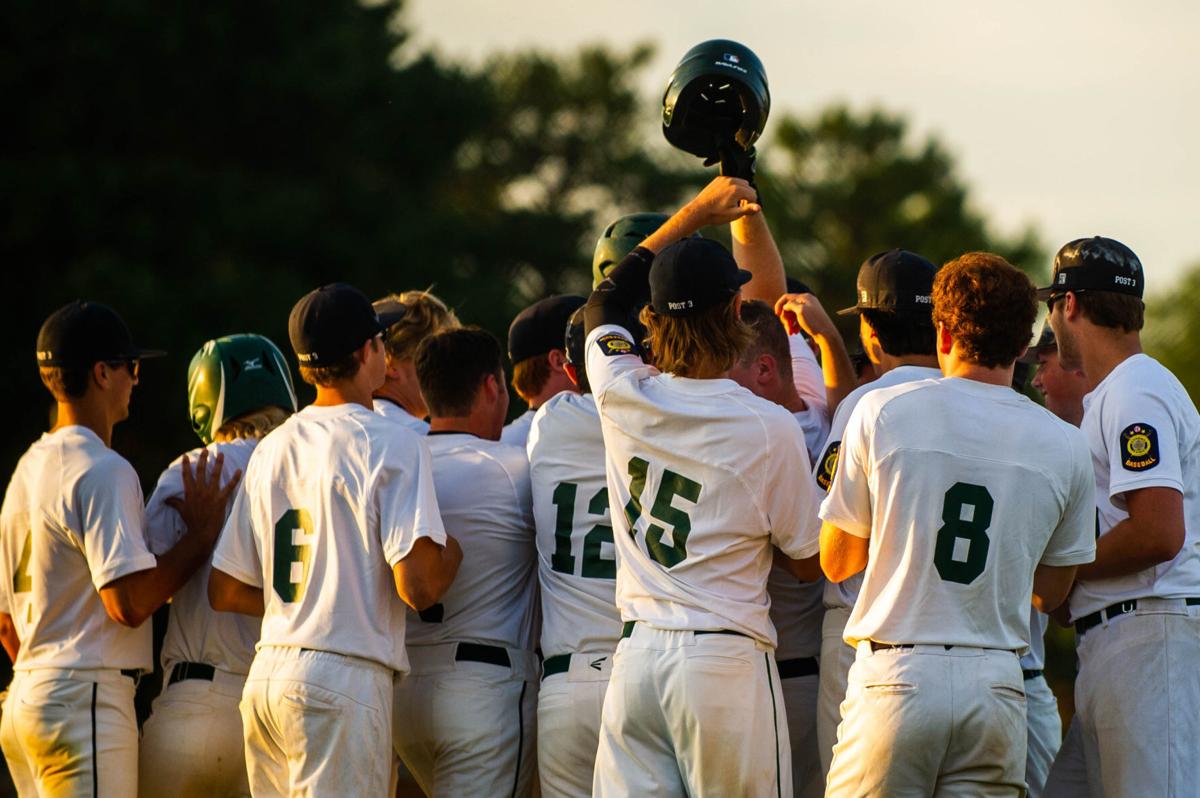 On the surface, it's going to look different. But, at this point, optics take a backseat.  
Baseball is coming. Kids simply want to play — even if that means they can't fertilize the diamond with sunflower seed shells. 
Nebraska Legion officials and coaches steered a Legion baseball season on course, a feat that crossed the finish line when the Nebraska Department Executive Committee approved a variation of a season Wednesday night. 
The document highlights a stepladder, three-phase approach, which includes a plan for reintroducing sports other than baseball and softball. 
"It will provide some normalcy for these kids that they haven't had in the last 2-3 months," JC Brager (Lincoln Southeast) coach Montana Jones said in an email. 
The preparation for a Legion season typically takes nearly four months. State branches collaborate with the national department to solidify the process teams are required to fulfill to hit the diamond. There are insurance policies, background checks and several other considerations. 
Then the national department announced it was dropping its support in the wake of the pandemic, removing its online resources and forcing state departments to essentially fend for themselves. For instance, states interested in playing had to draft an entirely new rule book. 
"It's kind of a struggle," Nebraska Legion program director Brent Hagel-Pitt said earlier this week. "Everything that the national office provided is now at our level to provide."
"LPS plans to have our high school baseball and softball fields available for use on June 1," LPS activities director Kathi Wieskamp wrote in an email Wednesday night. 
A sketch of the season 
Mitch Vernon coaches the Lincoln Southwest baseball team and the Legion team filled with Silver Hawks. He said the group, named after its Pinnacle Bank sponsor, are expecting to play more than 30 games this summer.
There will be two league games per week, played Tuesdays and Wednesdays, coupled with weekend tournaments. On top of that, teams are expected to schedule games with surrounding area teams, such as Omaha, to fill out the schedule.
At the end, there will be a postseason tournament.
Part of the Legion experience is crossing state lines for summer tournaments. While Vernon didn't rule it out, he acknowledged the challenges traveling presents. 
Before the coronavirus pandemic, Vernon's group was scheduled to play in tournaments in St. Louis; Wichita, Kansas; and Oklahoma City. 
"A lot of our out-of-state tournaments are up in the air in terms of whether or not we are comfortable going to them and whether or not our families are comfortable going to them, too," Vernon said. 
High school athletes are missing out on a chance to earn a scholarship this summer, and those with college spots face heightened competition.
As far as safety concerns, it's unclear how protocols will be integrated. The Nebraska Legion website stated the latest coronavirus guidelines must be kept on hand. Masks are encouraged. Coaches and officials will likely use all of the little time remaining before practice can commence on June 1 to nail down specifics. 
Summer springboard 
This summer could be the difference for several student-athletes across the area. Perhaps at the top of this list are soon-to-be seniors, who missed out on a vital chance to garner exposure when their junior high school campaigns were canceled. 
Vernon said college coaches attend games more in the summertime anyway, though it's unclear if they will be able to sit in the stands. But, at the very least, there will be current video and stats to aid the evaluation process. 
"I think the summer season is vital for kids that want to go on and play college baseball," Vernon said. "We will have a handful (of college coaches) throughout the spring, but it's like 30 or 40 in the summertime that we'll run across.
Get in the game with our Prep Sports Newsletter
Sent weekly directly to your inbox!