Starting June 1, teams were able to practice at their high school fields in preparation for an abbreviated American Legion season.
Baseball is back. Lincoln East's junior legion team, Schaefer's, held tryouts Monday at Lincoln East.
The seventh annual Journal Star Area Prep Sports Awards are here. In the coming days, we'll reveal nominees for each category.
Student-athletes from nearly 250 schools across the state are being honored by the Lincoln Journal Star for Academic All-State.
There might be more hand sanitizer and disinfectants in the ballpark than spectators, but there will be baseball in the Capital City. 
The document highlights a stepladder, three-phase approach, which includes a plan for reintroducing sports other than baseball and softball. 
Can athletes train outside? Can lifters have a spotter? The NSAA released a Q&A regarding the reopening of weight rooms.
High school athletes are missing out on a chance to earn a scholarship this summer, and those with college spots face heightened competition.
See profiles of those winning Journal Star Academic All-State honors, as well as a listing of those earning the designation.
13 Southwest baseball players received academic all-state honors — a number that is a source of pride for head coach Mitch Vernon.
A look at the guidelines set forth by the NSAA in regards to maintaining cautious of the coronavirus during workout sessions. 
A day after revealing plans to start youth baseball and softball, Gov. Ricketts discussed how teams should approach out-of-state tournaments. 
The two sports also will serve as a test module for other sports, including NSAA-sanctioned sports in the fall.
This was supposed to be a bounce-back baseball season for Lincoln Southeast's seniors. Now they're looking for the positives in uncertain times. 
When it comes to baseball, at 6-foot-3 and 180 pounds, Kale Fountain stands out above most his age.
The Journal Star is writing about seniors and senior-laden teams that had their 2020 spring seasons taken away from the COVID-19 pandemic.
Bennington was aiming for a baseball trifecta this spring, but it won't get that chance after a virus outbreak put a hold on the world.
Seniors Ethan Kidder and Davis Kelley will miss out on being a part of Lincoln Christian's first-ever varsity baseball squad.
Ten seniors were set to anchor a talented Millard South team, including seven who will be playing college baseball.
"It's kind of unfortunate because I was really looking forward to this season since probably freshman year and now we don't have it."

Tabitha Health Care Services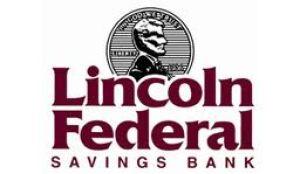 Lincoln Federal Savings Bank
When he was 12, Jaxson Simmerman was determined to play catcher. His determination continues to have no boundaries.
A look at student-athletes from around the state who have signed to Division I, Division II, Division III and NAIA schools.
Hastings will host a Mid-South Legion Regional at Duncan Field in 2021.
The postseason, including the World Series, has already been canceled. But some states, including Nebraska, are holding out hope for a regular…
Creating a list of area athletes we wanted to watch this spring is quite long. We trimmed it down to these 25 names.
The 2020 Nebraska High School Hall of Fame class will be inducted Oct. 4 at Lincoln East High School. 
A lot of teams, including the Lincoln High boys soccer group, had some lofty goals. None will have the opportunity this spring.