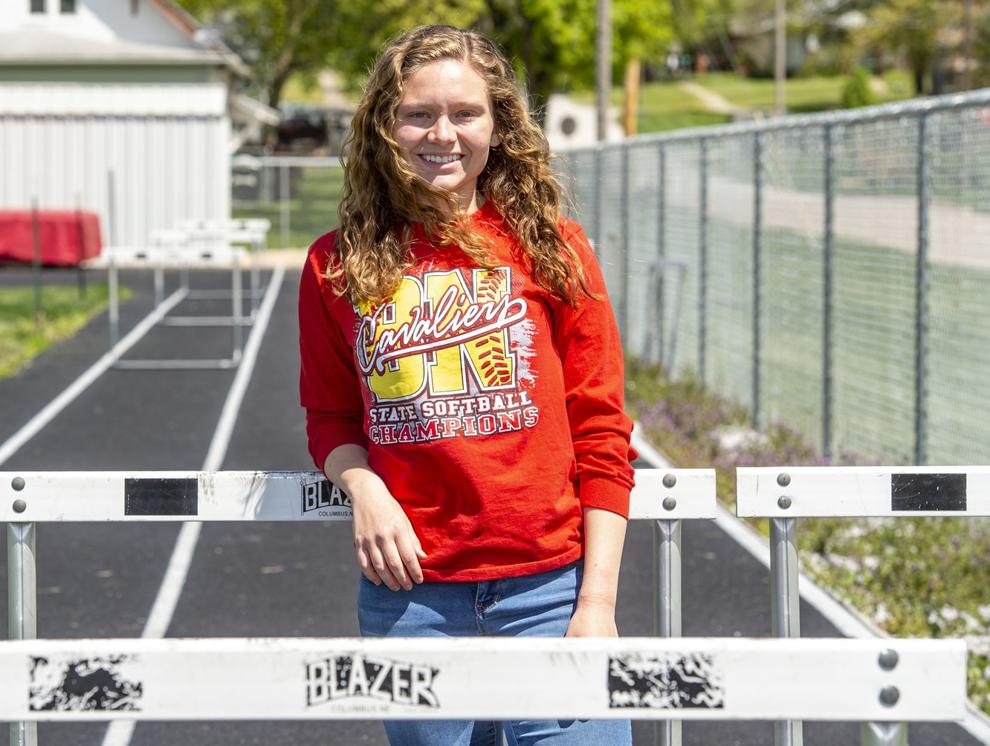 Katie Lilly likes to rise above challenges and obstacles.
So maybe it's fitting that, among the bevy of activities that she takes part in at Bishop Neumann, Lilly has stuck with hurdles for the track team.
Hurdles can be a bit daunting for athletes standing 5-foot-5. But not Lilly.
"It's a physical obstacle in my course and I have to overcome it, no matter how short I am and how tall the other girls are, proving myself that I can do it," said Lilly, who qualified for state last week. "That's kind of a whole theme in my life, just these obstacles, and I want to prove to myself that no matter how hard it is or how much work I have to do, that I can jump over the hurdles and get through anything possible."
Lilly has cleared a lot of hurdles at Bishop Neumann, both in athletics, in school and in activities.
She set three lofty goals early on in high school.
She wanted to solidify a spot on the school's athletic wall of fame, an honor reserved for any Neumann kids who win an individual state championship or receive all-state honors. Lilly was a two-time all-stater in softball, playing a role in the Cavaliers' state championship run in 2017 and a state runner-up finish in 2018.
Lilly also wanted to make the school's performing arts wall of fame. She accomplished that feat this spring with her district flute solo.
Lilly's biggest ambition was to be class valedictorian. It's a goal she had set out for after her first semester in high school.
"My flute solo I worked on this spring, and softball is four seasons I've worked on for it," said Lilly, who delivered her speech to her class during Saturday's graduation. "Valedictorian, I always constantly had to work at that, so that's probably the most rewarding to me, even though they're all important to me."
Lilly, who was part of the Cavaliers' state title run in basketball this past winter, finished with a 4.0 grade-point average and was ranked first in her class. Just as impressive is Lilly's time management skills.
She played basketball and softball and is finishing track. She is in choir, is involved with National Honor Society, student council and religious groups.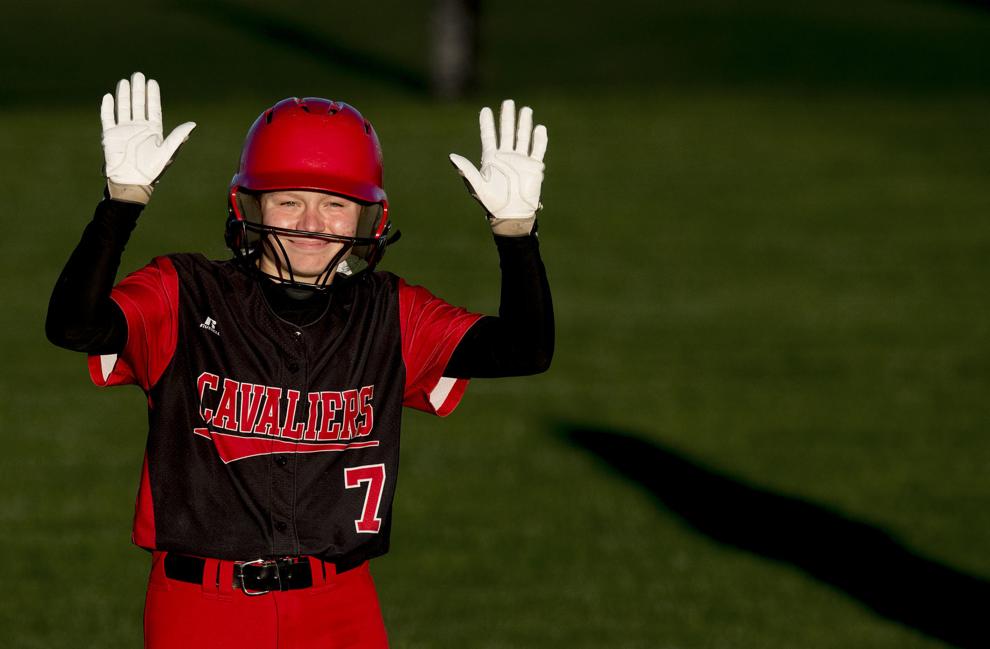 Balancing that all can be "insane," Lilly says. But she's never been known to back down from an opportunity.
"For me, I figured I go to a smaller school and I have all these opportunities to try different things and I might as well take advantage of it," she said. "I'm never going to be a part of huge production on Broadway, but this is my shot to get a little taste of of it. That's what I wanted to do as a freshman; I wanted to try everything."
"Everything" is a big reason why Lilly wants to go into teaching, specifically elementary and special education. She wants to open doors for kids to try numerous activities.
"I always find the joy in all of my activities, and it's something I would like to spread to others," said Lilly, who found inspiration from one of her junior high teachers, Mrs. Johnson. "I want to teach younger kids and I want to encourage them to always have fun and find joy in what they're doing."
Things are not necessarily slowing down for Lilly, despite being an official high school graduate. Her last high school event will take place at this weekend's state high school track meet, and she has a Cornhusker Marching Band audition later this month.
Lilly said she's excited and nervous for the audition.
It's the next hurdle, and Lilly aims to clear it.
"I always wanted to prove to myself that I could learn anything, do anything, be anything," Lilly said. "Now, knowing that I've accomplished all these goals, I know I can do these things later in life."
Academic All-State honorees