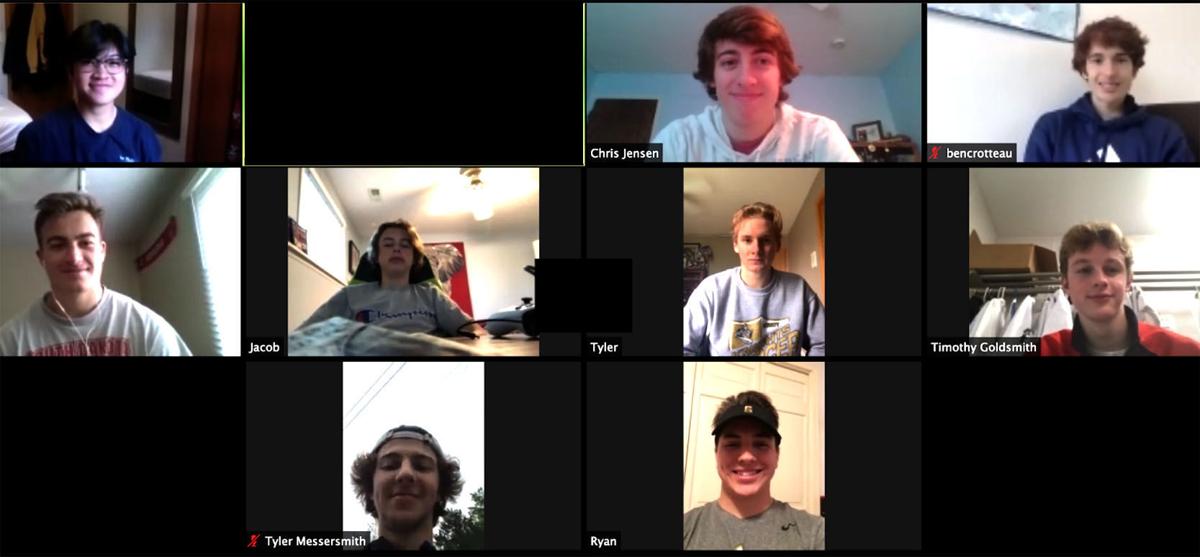 Three of the seniors on the Lincoln Southeast boys soccer team plan to study engineering in college.
That doesn't come as a surprise to Southeast coach Michael Rozsa for two reasons. First, there are several good students on the team. Second, in soccer, the players must work together to find a way to get past the defense and score.
"We got guys who like to solve problems and figure things out, and that's a very cool thing," Rozsa said.
Tim Goldsmith will attend Michigan and study aerospace engineering. Tyler Messersmith is going to UNL for architectural engineering. Chris Jensen will study mechanical engineering at UNL.
For Lincoln Northeast seniors Annie Nguyen, Brianna Roenne and Sidney Yant, tennis could often make staying on top of classwork challenging.
Those three are among an impressive 11 players on the Southeast boys soccer team who were selected for Journal Star Academic All-State honors based on their accomplishments in both school and soccer. Seven of those players have a grade-point average of at least 4.2.
The others chosen were seniors Yushin Gossin, Reis Jensen, Ryan Rediger and Maxim Sokolov; and juniors Jacob Miller, Damien Tran, Ben Crotteau and Tyler Vander Woude.
Goldsmith excelled in school and soccer. He ranks No. 2 in his class of 503 students. He was on the varsity soccer team all four years and made the all-city soccer team as a midfielder in his sophomore and junior seasons.
For a long time, he's been interested in reading and learning about space, and he'll study aerospace engineering.
"I think what I'm most interested in is spacecraft design, like rockets or orbiting spacecraft, like the international space station," Goldsmith said.
A career goal of his is to work for NASA.
Messersmith will study architectural engineering in college.
"I've always been interested in architecture and construction," Messersmith said. "I love houses, and that's what I want to do. I want to help build homes for Lincoln."
Messersmith already has nine college credit hours after taking AP classes in history, psychology and government.
Having so many smart players on the team helps during matches, Rozsa said, because the team can easily switch formations.
"One of the great things about soccer is it really relies on the creativity of the group, and it relies on the players figuring things out because we don't have timeouts where you can say, 'OK, here is what you got to do,'" Rozsa said. "My time to talk to them is before the game, at halftime and after the game."