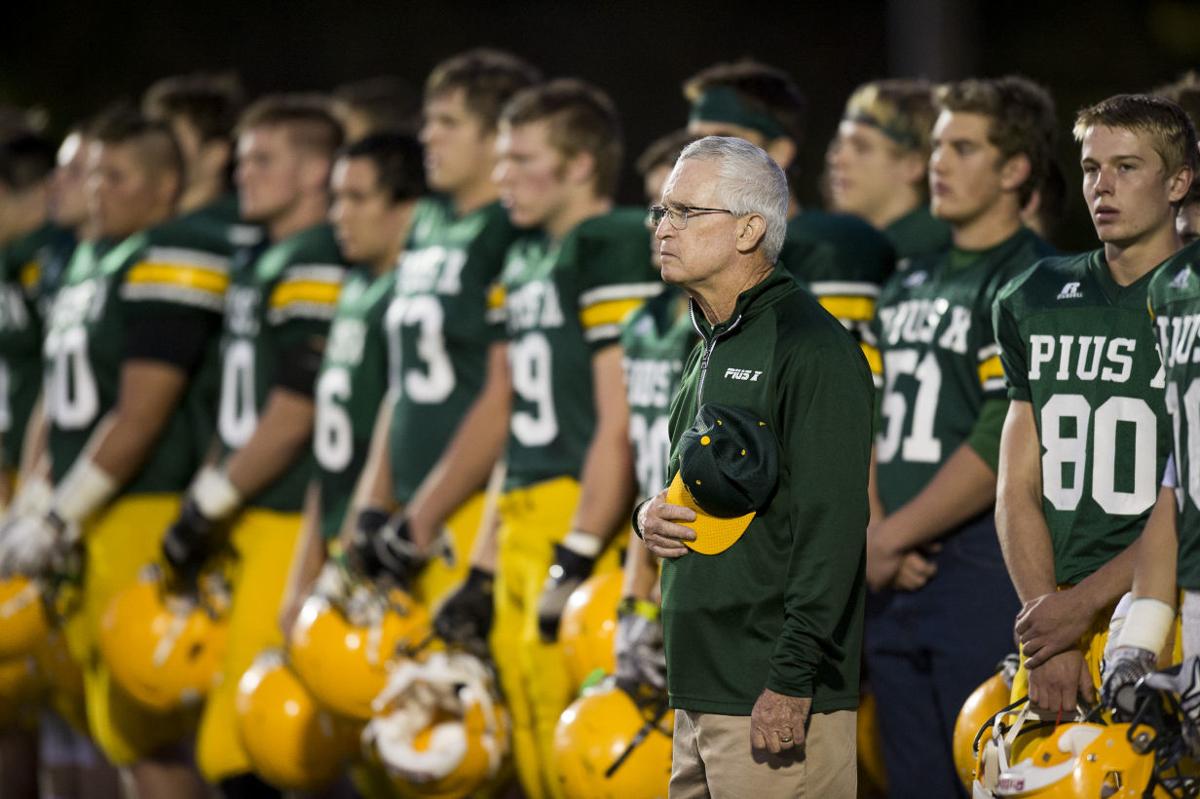 Two longtime administrators at Lincoln Pius X will be retiring at the end of the 2019-20 school year.
Tim Aylward, the school's athletic director — and before that the Thunderbolts' football coach — will step down, as well as Jan Frayser, Pius X's director of guidance.
Aylward is currently in his 10th year as the Thunderbolts' AD. In 1985, he took over for the legendary Vince Aldrich and led the Thunderbolts to 204 football wins and four state championships. He was named the Journal Star's boys coach of the year in 1995 and inducted into the Pius X Athletic Hall of Fame in 2017.
You have free articles remaining.
Aylward stepped down as football coach following the 2015 season to turn his full focus to AD duties.
As AD, Aylward has overseen several improvements and changes at the school, including the installation of artificial turf at Aldrich Field, the purchase of two state-of-the-art scoreboards for Bishop Flavin Gym and the addition of a softball practice field. Aylward also was instrumental in Pius X's addition to the Heartland Athletic Conference in 2018.
Frayser, who began working at Pius X in 1987, is often referred to as the "the heart" of the school, according to Monday's news release. She has been the driving force behind many significant programs and improvements over the years.
The Pius X Foundation will create two endowed funds in their honor. Anyone may donate to the funds by sending a check to 6000 A Street, Lincoln, NE 68510, visiting https://piusx.net/donate/, or contacting Courtney Johnson, Foundation director, at 402-488-1046.