A roundup of Saturday's high school district action.
The field is set and 32 teams will take aim at gold in Omaha.
Dylan Cox threw six shutout innings and struck out nine: "It feels surreal to just be back on this field and to celebrate."
A look at this week's single-elimination games across the state. Six district winners and two wild cards in each class will advance to state.
A roundup of Saturday's high school district finals action.
It all started at Memorial Stadium. Where else? Langan and his father were scanning the Husker roster: "What the heck is LS?" 
Taking advantage of the wind was a priority, and Platteview struck early and never relented to defeat the Orangemen and clinch a state berth.
One of the smallest soccer schools in the state, the Warriors, who co-op with Raymond Central, are headed to the state for the first time since 2013.
The Warriors defeated Columbus Lakeview 6-0 in the Class B-6 district final Saturday at Lutheran. Journal Star photos by Francis Gardler.
A look at Saturday's results from the pitch.
A look at highlights from Friday's district action.
The Rockets, who finish the season 4-27, played every top-10 team in Class A, and four of the top-six teams in Class B.
The Beatrice graduate and Shocker freshman outfielder has hit a single-season school-record 20 home runs. They even have a name for them.
Both Connor Bradley and Burton Brandt opted to save their legs for districts next week. But they took advantage of their chances at the JCC Invite.
The 5-foot-7 Aschoff is a two-team Class A champion and is widely considered one of the best pure point guards in the state.
The highlights from Friday's high school sports action.
A look at Friday's results from the courts.
Bellevue East defeated Lincoln Northeast 6-1 in a Class A-3 district baseball game Friday at Den Hartog Field. Journal Star photos by Francis …
A look at Friday's results from the links.
A look at Friday's results from the oval.

Tabitha Health Care Services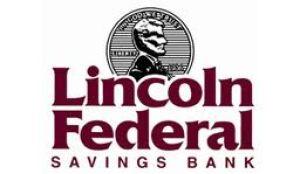 Lincoln Federal Savings Bank
The Husker recruit was named the Journal Star's Super-State honorary captain and also was named the fall player of the year by VolleyballMag.com.
"I wouldn't call it soccer central, but we're working toward it and maybe eventually we can feel like that."
Briley Hill scored three goals for the Spartans, with Page Monson, Grace Peterson, and Annie Mulder also scoring.
The event delivered in a big way, as both the individual and team races were settled by the thinnest of margins at Holmes Golf Course.
A look at highlights from Thursday's first round of district play.
When he returns to the event, he'll be running with the momentum of a 14.79-second time he reeled off at the Capital Conference meet.
Lincoln East advanced to the girls state tournament with a 6-2 win over Elkhorn South. Journal Star 📸: Francis Gardler.