OMAHA — That Jim Furyk was able to extend his lead during the third round of the U.S. Open was only about the third most impressive thing that happened Saturday at Omaha Country Club.
First would be getting the round started in the first place after the line of heavy storms that pounded the Omaha area overnight.
Second was finishing the round after another set of storms moved through early in the afternoon and caused a three-hour delay while soaking the course with even more rain.
Furyk's 4-under 66 got him to 8-under for the tournament, four shots ahead of Stephen Ames, as Furyk plays his first U.S. Senior Open.
"I haven't had that (a four-shot lead) really a lot in my career, but I think the philosophy is not to really worry about what's going on around you, right?" Furyk said. "You have to go out there and play a good, solid round of golf."
He finished his round with a flourish, hitting a pure 3-wood on the par-5 16th hole from 265 yards to about 10 feet before settling for a birdie. On 18, Furyk hit his approach to near kick-in range for one final birdie.
Furyk has made one bogey since Thursday, that coming on the 10th hole of Saturday's round.
Furyk, who has one championship and seven top-five finishes in the U.S. Open, will try to become the eighth player to win both the U.S. and U.S. Senior Opens.
"It's a cool statistic, but the reason all of us are out here and playing the Champions Tour and playing the U.S. Senior Open is jut for opportunities to get out there and get in the hunt and get to compete," Furyk said. "I'm just really excited about the opportunity tomorrow to come out here and compete and try to win a golf tournament like everyone else."
Damage control
OCC took heavy damage from the storms that left a staggering 188,000 people in the Omaha area without power early Saturday morning.
Several large trees came down, as did many of the Golf Channel's camera towers throughout the course, and some fan seating. One video on social media showed a smashed high definition camera being loaded into a cart from a collapsed tower. 
On the live broadcast Saturday evening, the collapsed tower behind the 17th green was visible as golfers played their approach shots. Several cranes were brought in to get cameras back in the air by the time the broadcast went live.
Still, the first golfers teed off at 10:15 a.m. after a three hour delay to clean the course up enough to make it playable.
Then, at 1:49 p.m., play was stopped and the course evacuated as another heavy shower moved through the area.
Players found their way to the practice area by about 4 p.m., and play resumed at 4:45 p.m. with the final group through seven holes.
Krafty solution
Kevin Kraft already had a great story to tell when he gets back home to Pennsylvania, having made the cut in his first U.S. Senior Open appearance.
Friday night and Saturday morning though, provided an almost unbelievable chapter.
The Omaha hotel Kraft was staying in was forced to evacuate all its patrons at about 1:15 in the morning after massive roof damage caused water to come pouring into the building.
With no other place to go in the middle of the night, Kraft did the next best thing — he drove to the course at 5 a.m. and got a couple hours of sleep before teeing off in the third round.
Kraft didn't let the string of bad luck bother him much. He shot 72 to sit in a tie for 44th heading into the final round.
"I'm a working guy, right? This is all a total bonus for me," said Kraft, who is a club fitter back home. "This is my first professional major. I've been a professional since 1995. I've gone to the U.S. Open locals and sectionals 15 times and never gotten in, and turned 50 in February and first shot I get into this one."
Kraft, who drove to Omaha from Pennsylvania to play, said he had a hotel for Saturday night.
"Hopefully a place that won't lose its head," Kraft joked.
Meloan disqualified
The afternoon delay led to one disqualification, as Marcus Meloan was DQ'd "after failing to be ready to play" when the third round resumed.
The 56-year-old California native was through 14 holes in the third round after making the cut in his first U.S. Senior Open appearance.
Photos: A look at the sights from the third round of the U.S. Senior Open at OCC
U.S. Senior Open, 7.10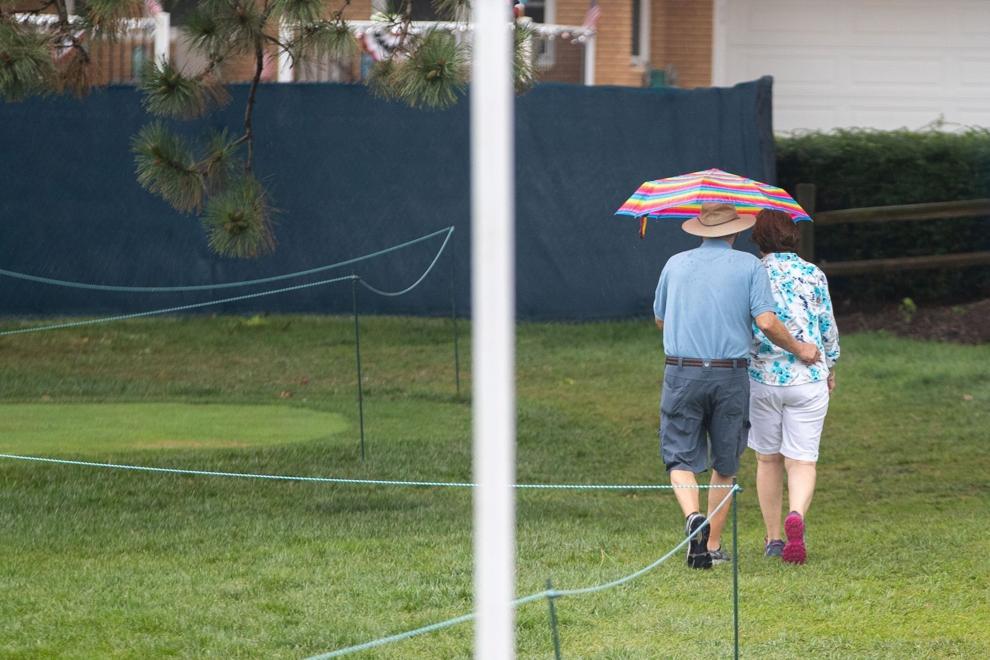 U.S. Senior Open, 7.10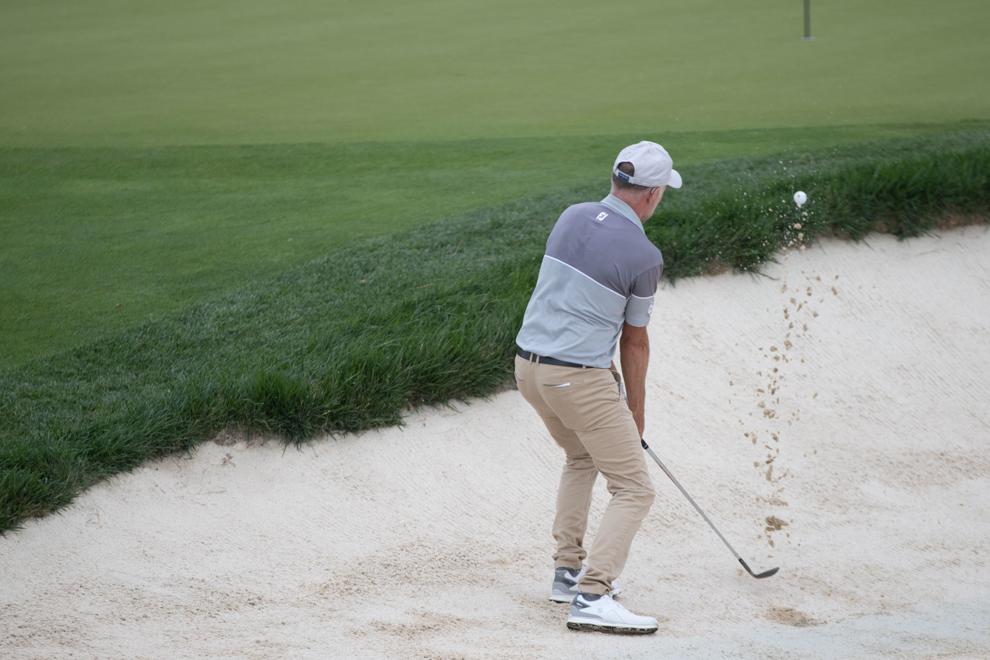 U.S. Senior Open, 7.10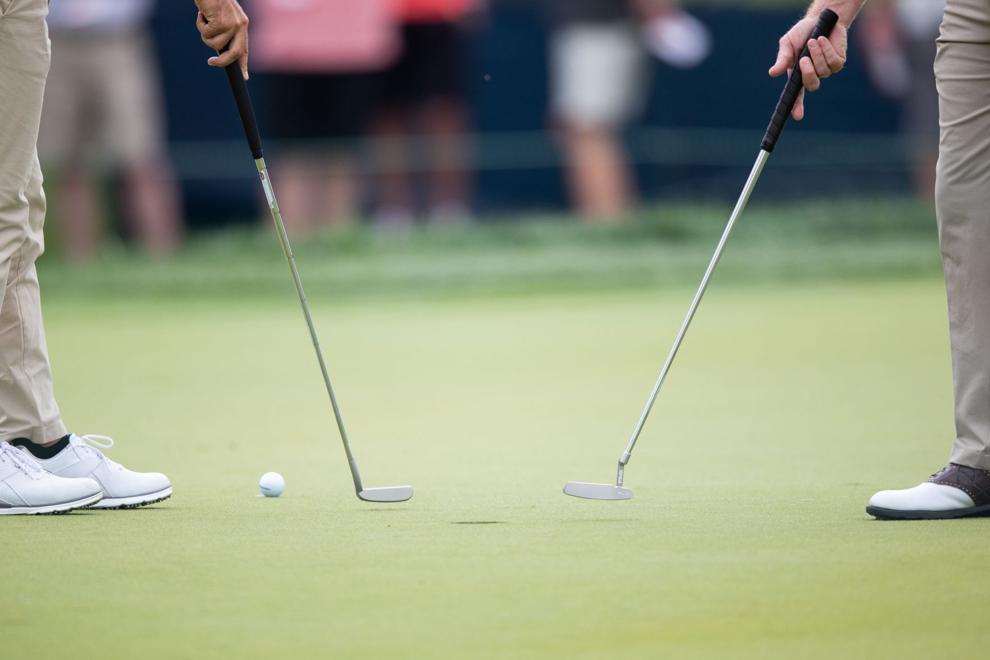 U.S. Senior Open, 7.10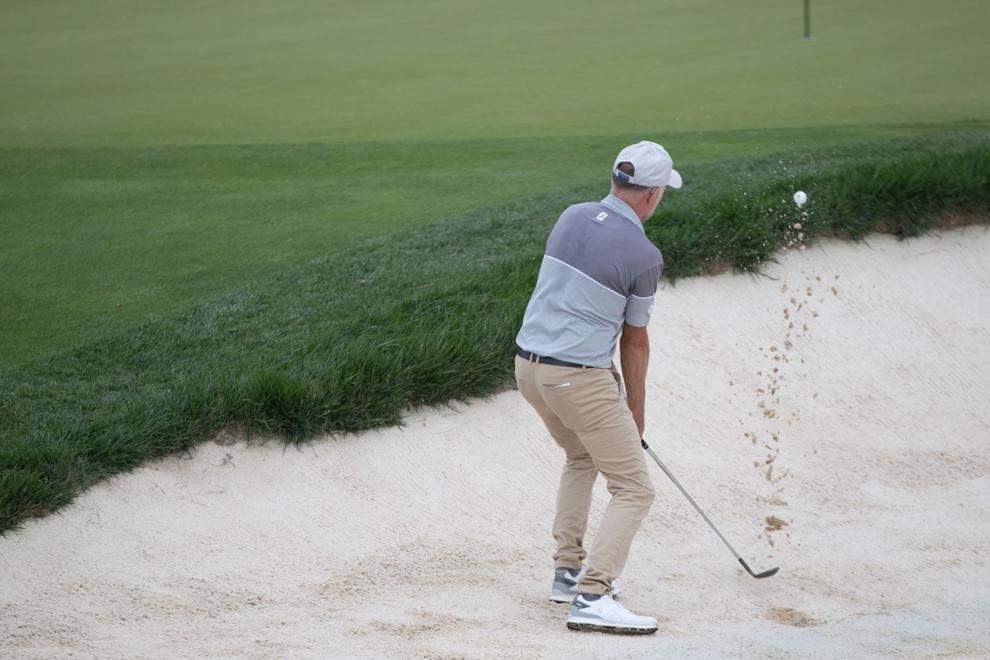 U.S. Senior Open, 7.10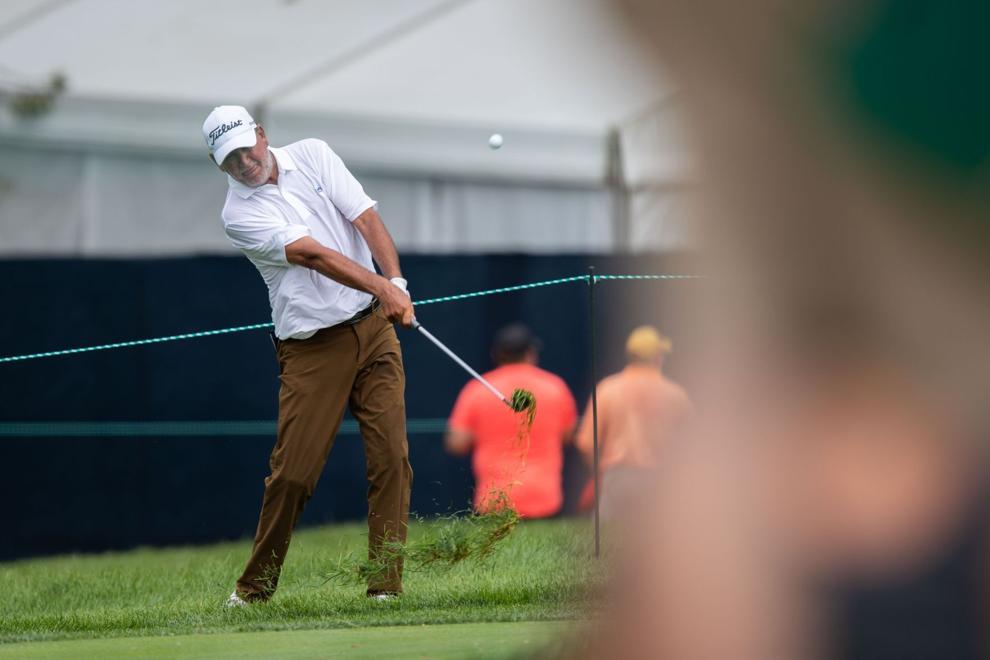 U.S. Senior Open, 7.10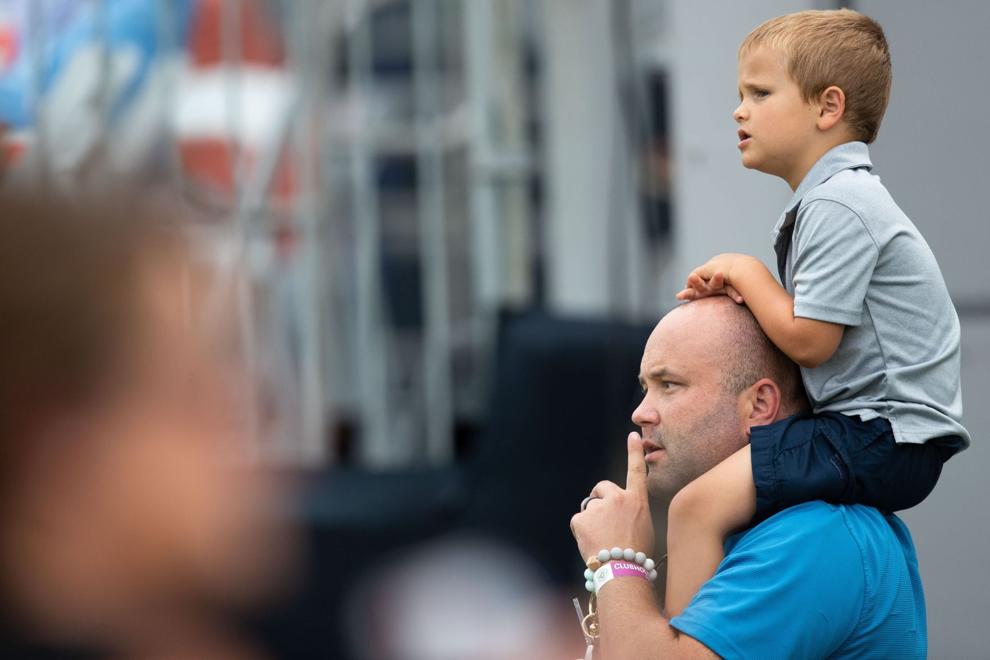 U.S. Senior Open, 7.10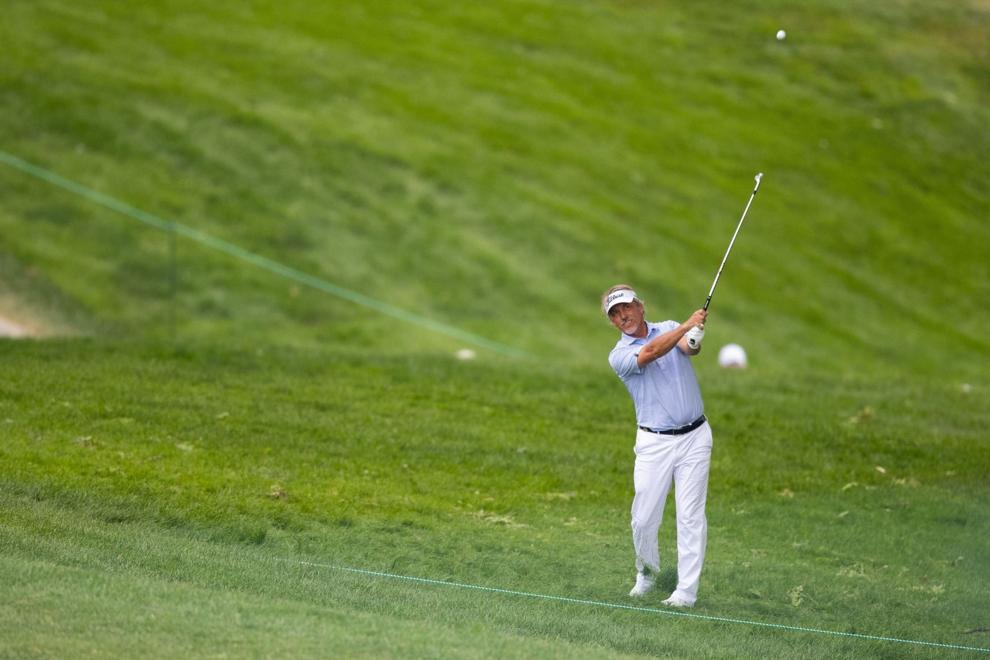 U.S. Senior Open, 7.10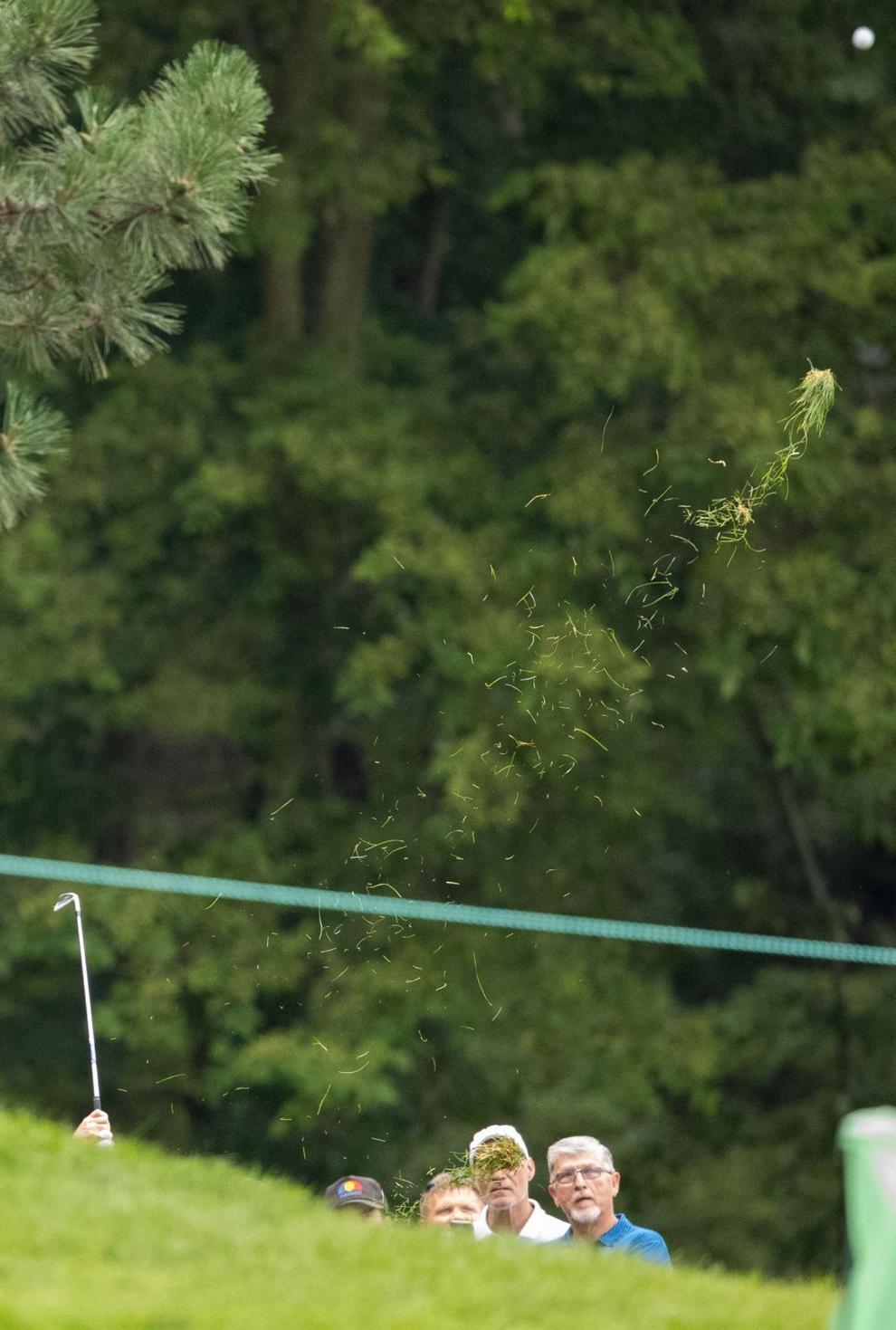 U.S. Senior Open, 7.10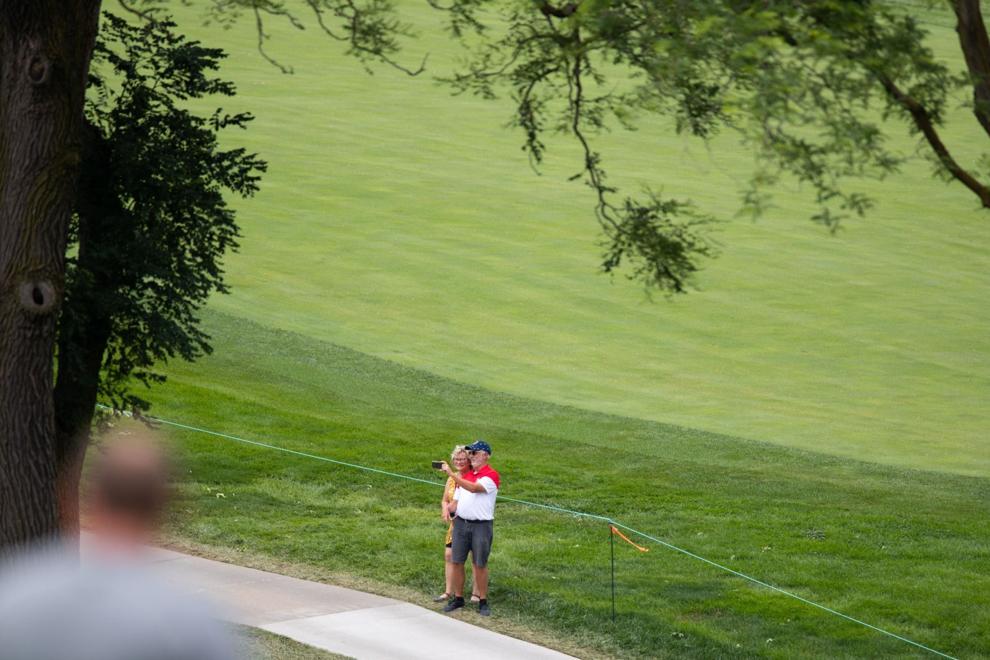 U.S. Senior Open, 7.10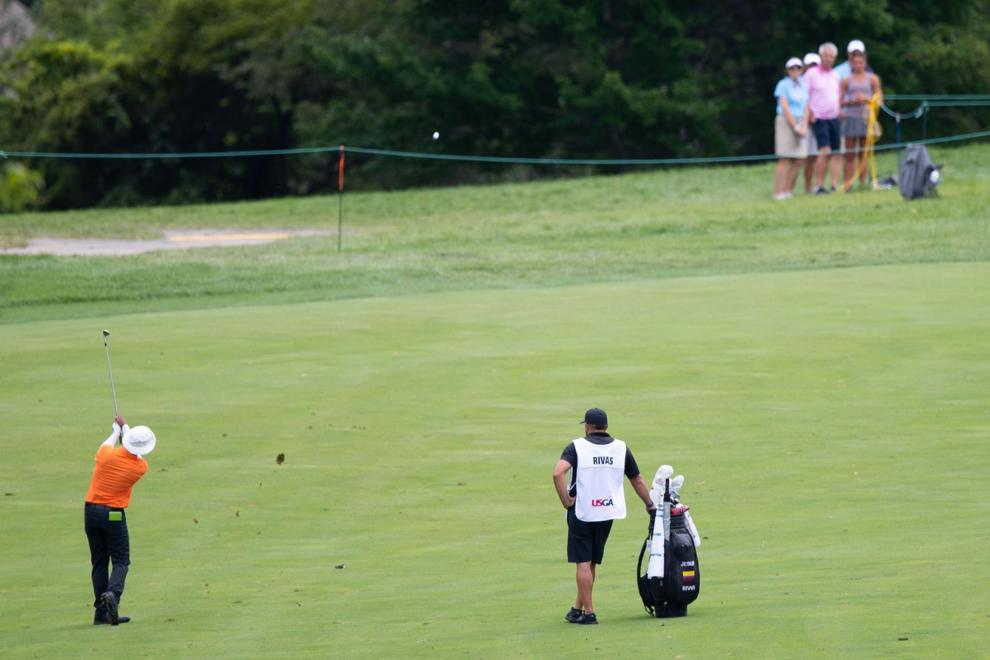 U.S. Senior Open, 7.10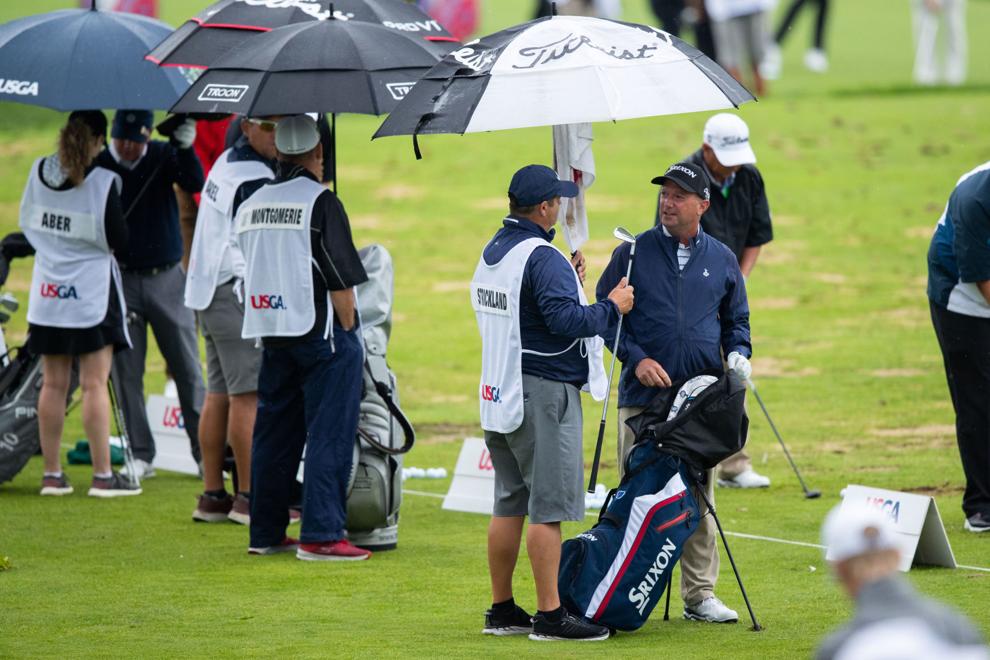 U.S. Senior Open, 7.10
U.S. Senior Open, 7.10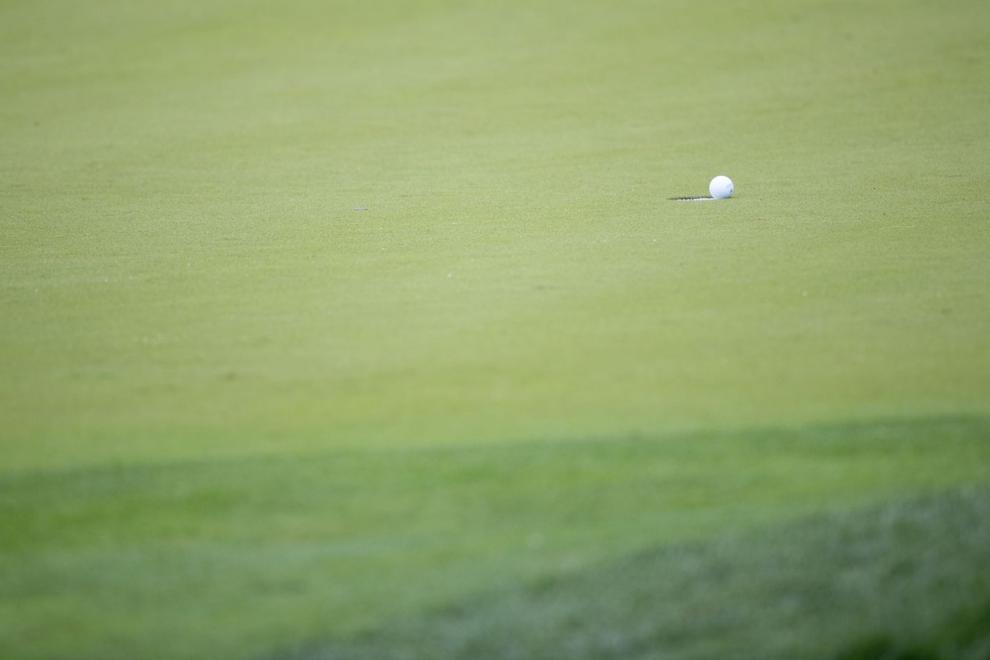 U.S. Senior Open, 7.10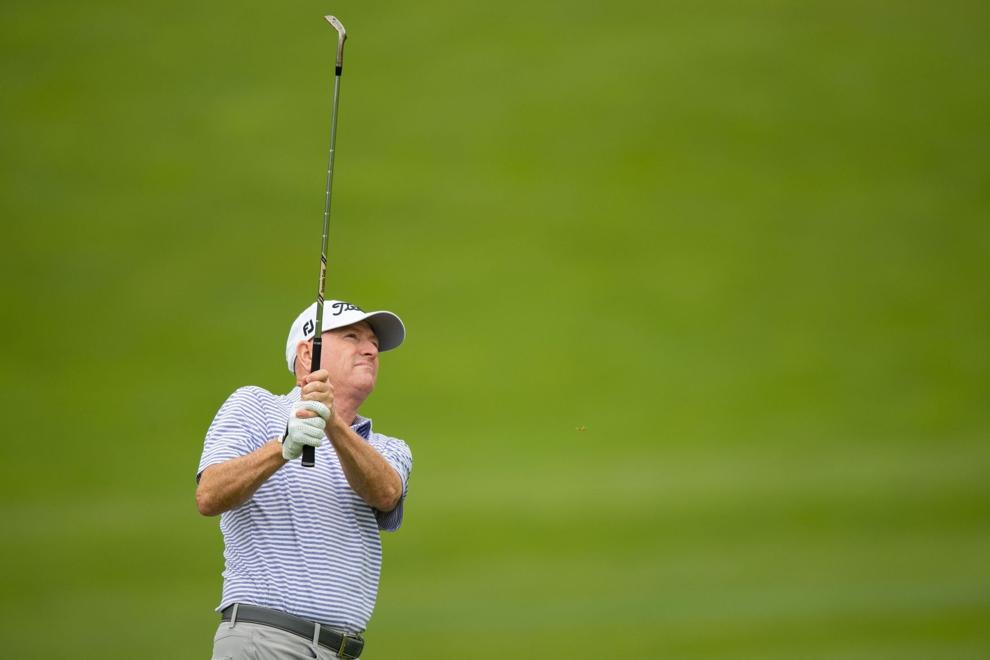 U.S. Senior Open, 7.10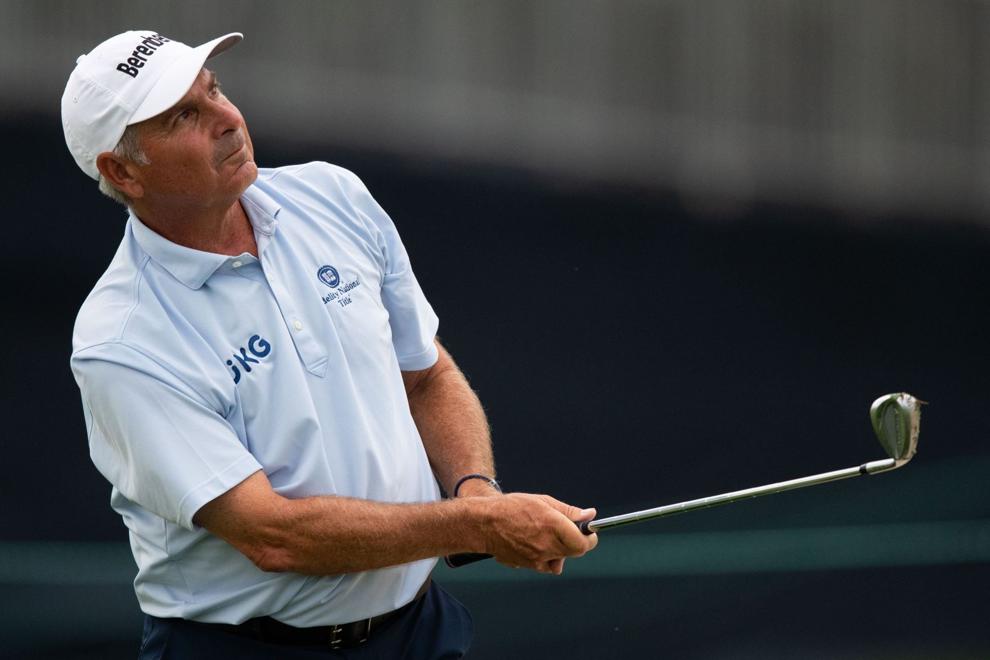 U.S. Senior Open, 7.10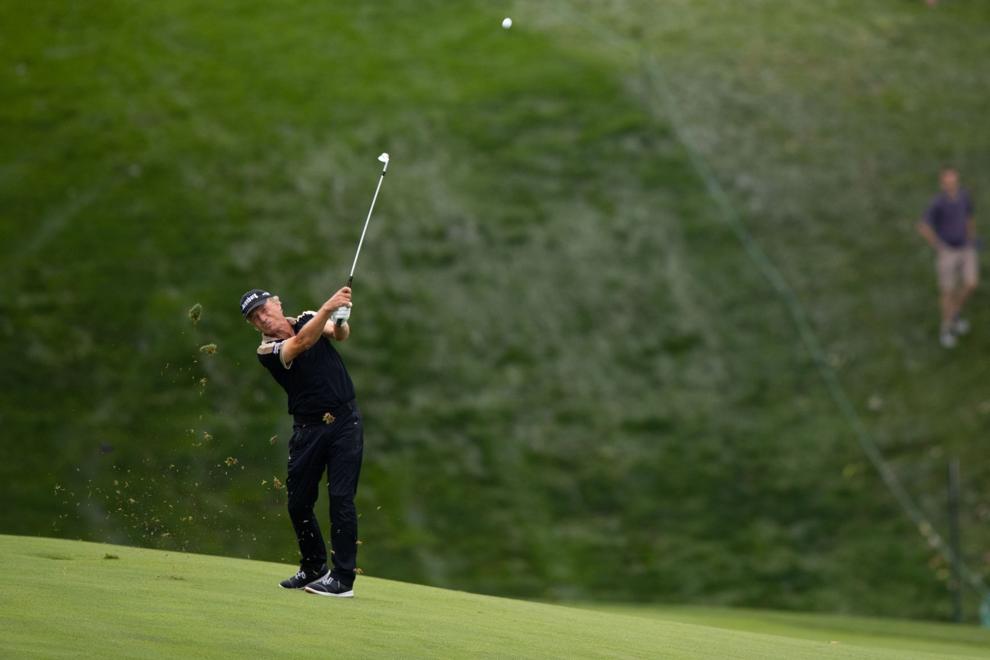 U.S. Senior Open, 7.10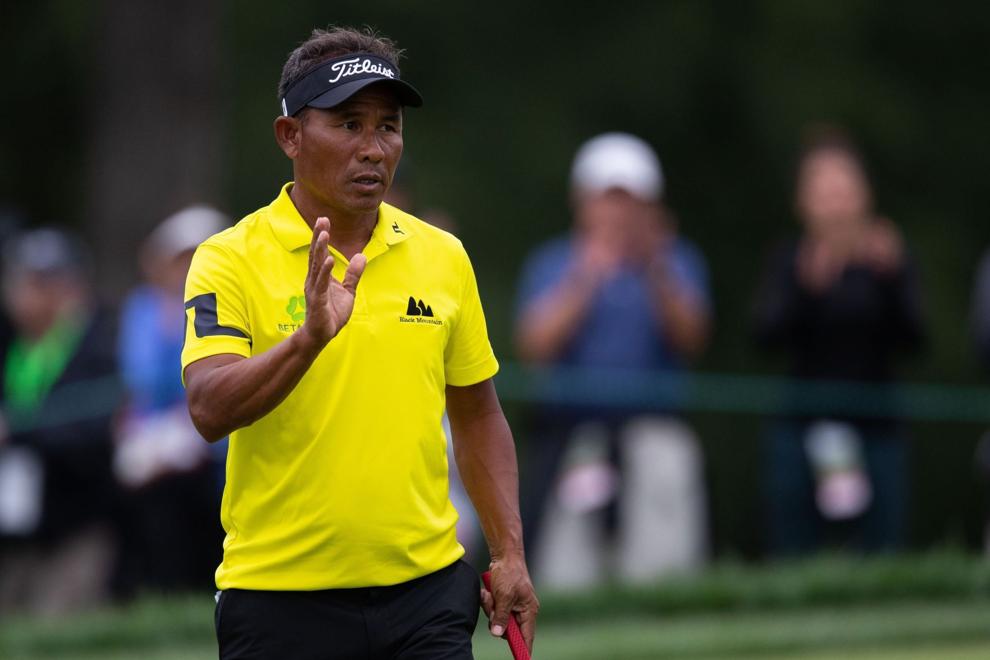 U.S. Senior Open, 7.10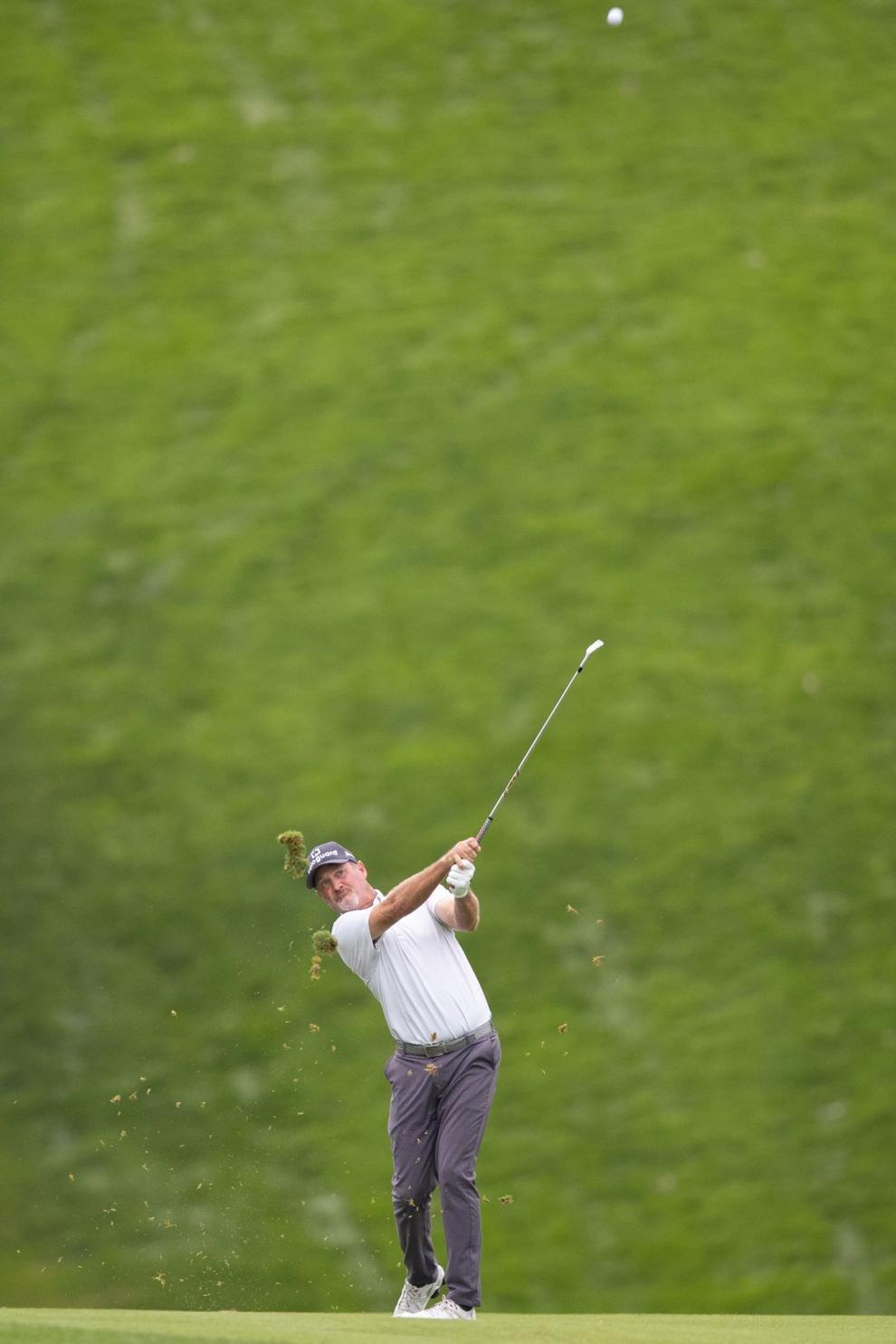 U.S. Senior Open, 7.10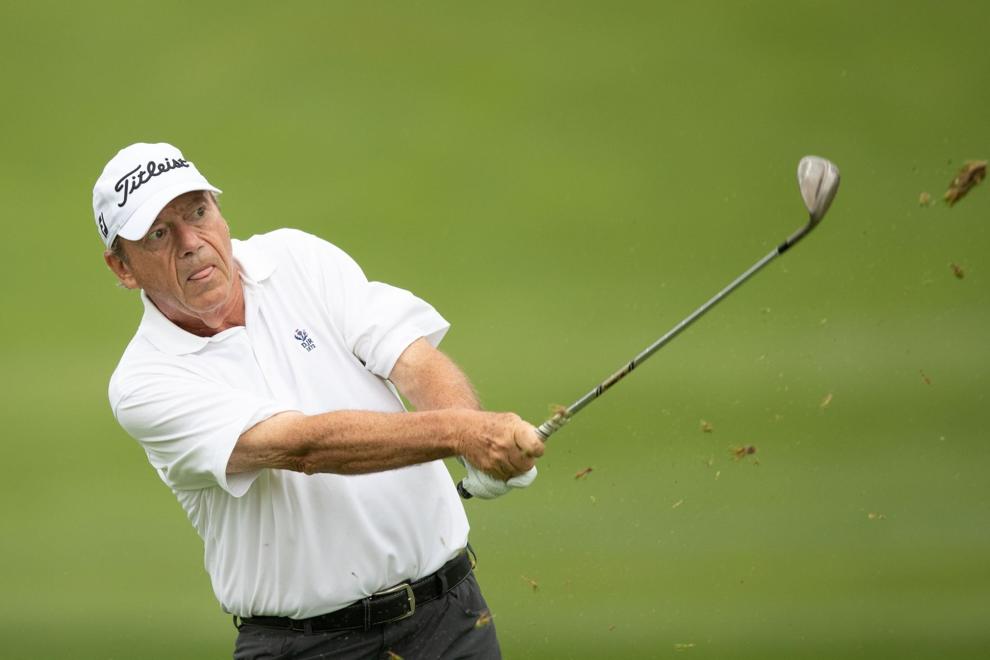 U.S. Senior Open, 7.10