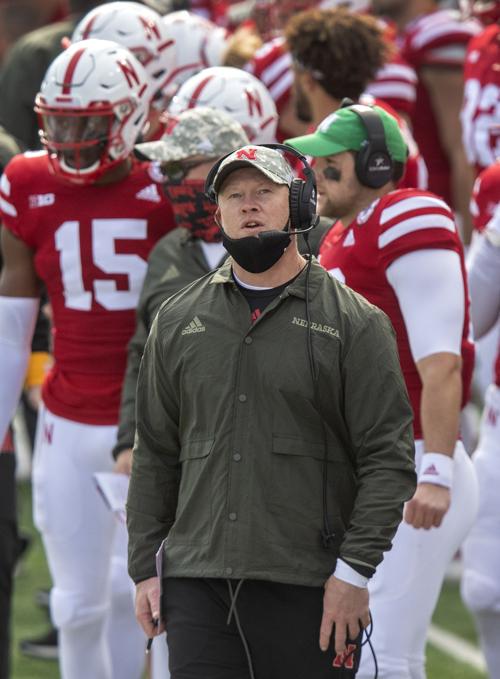 It often can be illuminating to hear what prominent people in the college football media machine think about Nebraska's program in its current state.  
Mike Farrell, the national recruiting director for Rivals.com, qualifies as someone whose opinion I value greatly.
The 50-year-old follows the sport largely from a recruiting perspective. Heaven knows the Husker fan base follows recruiting with fervor, ramping up its intensity during the early 2000s as the program began to slide backward. 
"I hear this from everybody I talk to who's not a Nebraska fan: It's a storied program that has expectations that were created long ago, and that is struggling very, very hard to keep up with those expectations," says Farrell, who's based in Connecticut. "For some reason, those expectations have not been tempered."
I agree with Farrell, but only to a point. It must be said that the Mike Riley years at Nebraska did a number on Husker fan expectations, and what we're seeing in the first three seasons of Scott Frost's tenure has to be further dragging down the expectations of many fans. If Frost eventually produces a first-place finish in the Big Ten West Division, it just might cause a raucous celebration. A nine-win season would be regarded as significant progress — although nine-win seasons got two NU coaches fired once upon a time.
This is where we should mention Nebraska hasn't won a conference championship since 1999. 
The Husker program has become largely irrelevant on the national scene, except when national commentators express amazement at how far it's fallen. 
Sunday mornings on ESPNU, I like to listen to Barrett Sallee and Tom Luginbill talk college football on SiriusXM. In the wake of Nebraska's loss Saturday to Illinois, Sallee described Husker fans' lack of self-awareness as startling. Sallee and Luginbill agreed that Nebraska's ceiling is now eight or nine wins. It's become that type of program, Sallee said, although many fans feel otherwise. 
It's become like Boston College, says Farrell, referring to Tom O'Brien's years as head coach there. From 2002-06, the Eagles had four nine-win seasons during a five-year stretch. 
"The expectations rose to 8-4, 9-3 and maybe a 10-win season every once in a while when you get a Matt Ryan (at quarterback) — and that's it," Farrell says. "Even those fans became spoiled. Tom O'Brien wasn't winning enough, and they kind of shipped him out. 
"The reason I mention Boston College is because that's the expectation level that Nebraska should have, but if you tell that to a Nebraska fan, they will absolutely lose their mind," he said. "But the recruiting similarities are there." 
This is where I defer completely to Farrell, if only because he's known as The Godfather of Football Recruiting. Who am I to argue?
"I mean, New England has a very small amount of legit football players," Farrell says. "Boston College has to win recruiting battles on the road, mainly for three-star players who didn't get the offers they wanted, or who are interested in the program for a specific reason. Then you have to coach those kids up to have a rare 10-win season." 
Look at Miami, Tennessee and Michigan, Farrell says. Like Nebraska, those programs also have fan bases that have unrealistic expectations. The difference, of course, is those schools do have strong recruiting bases. 
Then there's this: There exists an ongoing national recruiting conversation that also applies (loosely) to Nebraska. That is, there's concern that a disproportionate number of the nation's elite players are going to only a handful of schools — that is, Alabama, Clemson, Ohio State, Georgia and maybe Oklahoma. 
"It's always been that way (at the top), but it's worse now," Farrell says. "I think that's because you've really got a lack of parity when it comes to competing for a national championship." 
During the past nine years, Alabama has won four national championships (2011, 2012, 2015 and 2017), and Clemson two (2016, 2018). There's a lot of talent flowing to the south and southeast, and a lot of it also is flowing to Ohio State.
"The reason kids go to those programs is A) they can win a national championship and B) they're going to go to the NFL," Farrell says. "That's all they care about. For other schools to try to steal those caliber of kids away, it's very difficult when you don't have a recent winning tradition."
Emphasize "recent" — and 1999 doesn't qualify as recent.
"Listen," Farrell adds, "I don't ever want to take away from the rabid nature of the Nebraska football fan base, or from Miami or Tennessee or Michigan or anyone else who won long ago and hasn't won big since. It's great. I believe that." 
He then goes a direction that I always keep in the back of my mind.
"I don't know if always being rabid helps," he says. "It's so rabid that oftentimes it can be all-consuming. By that I mean a quarterback like Adrian Martinez could have a nice, average career at a school like Maryland or Arizona State. But at Nebraska, he becomes this icon of failure or this focal point of everything. It's the same thing with Jarrett Guarantano at Tennessee. 
"There's so much pressure put on him." 
Same goes for Scott Frost, the third-year Nebraska head coach. 
"Every year, it's like, 'Is this the year Nebraska breaks out?'" Farrell says. "Well, no. Not yet. It might take a long time." 
"Now, I'm going to get destroyed by Nebraska fans for saying that," he adds. "But that's the truth of the situation." 
It's an opinion, not necessarily the truth. I think NU fans can handle it.
A photo history of the Nebraska-Iowa series
Photos: A history of the Nebraska-Iowa series
Huskers vs. Hawkeyes, 2018: Iowa 31, Nebraska 28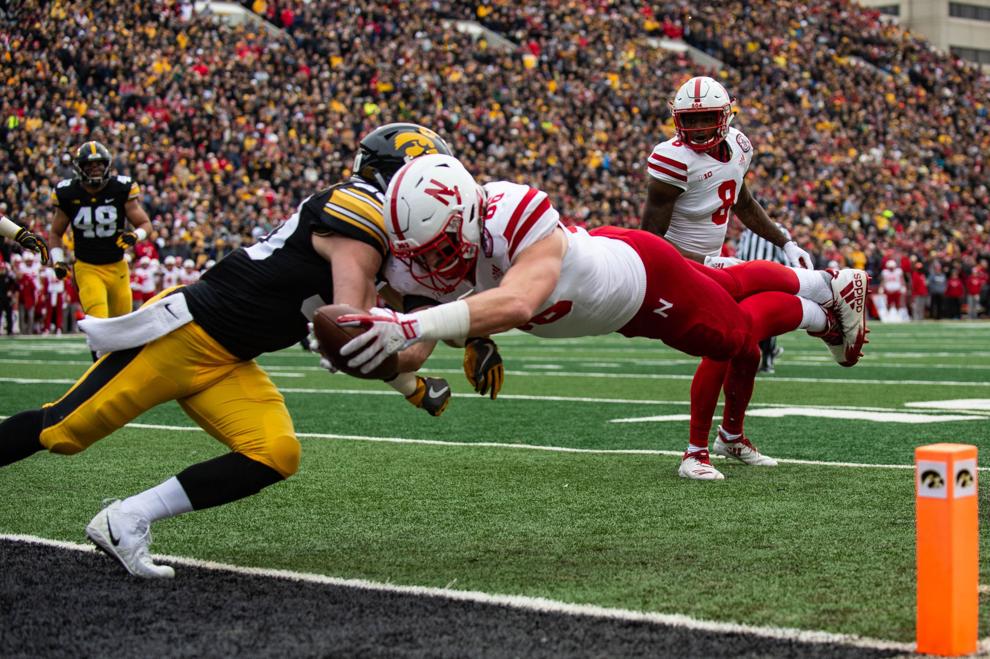 Huskers vs. Hawkeyes, 2019: Iowa 27, Nebraska 24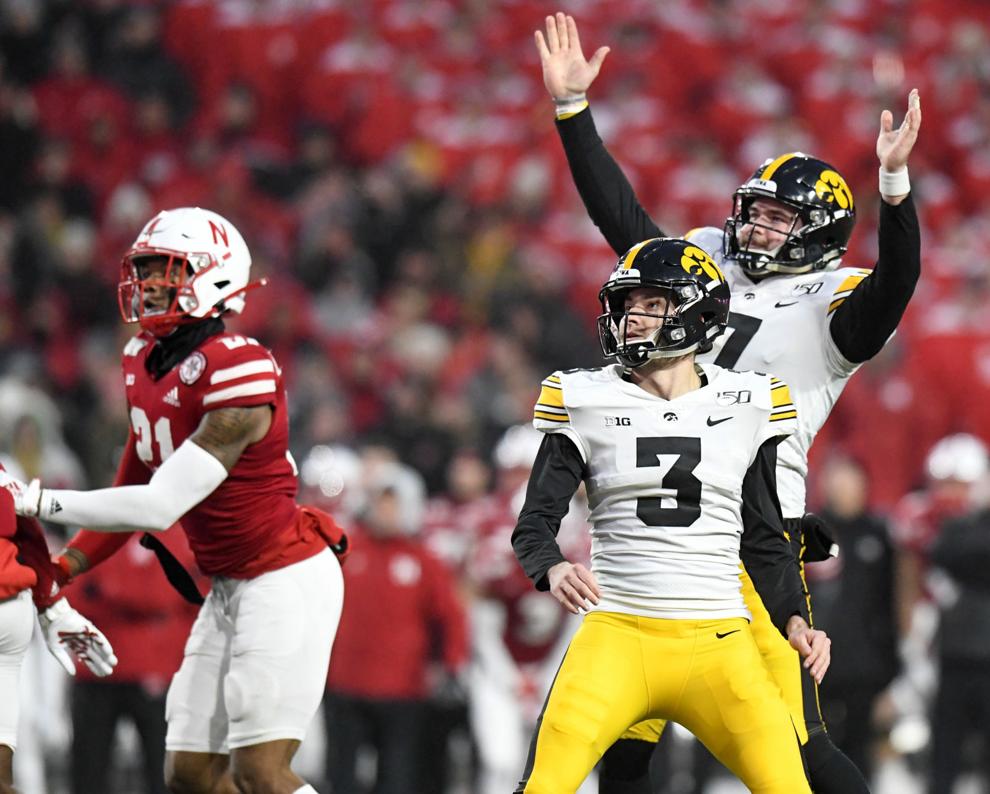 Huskers vs. Hawkeyes, 2019: Iowa 27, Nebraska 24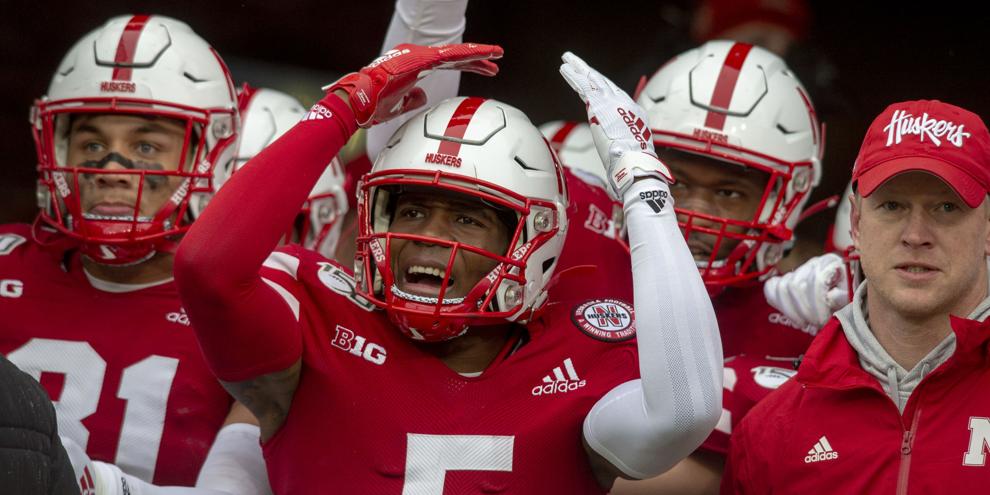 Huskers vs. Hawkeyes, 2019: Iowa 27, Nebraska 24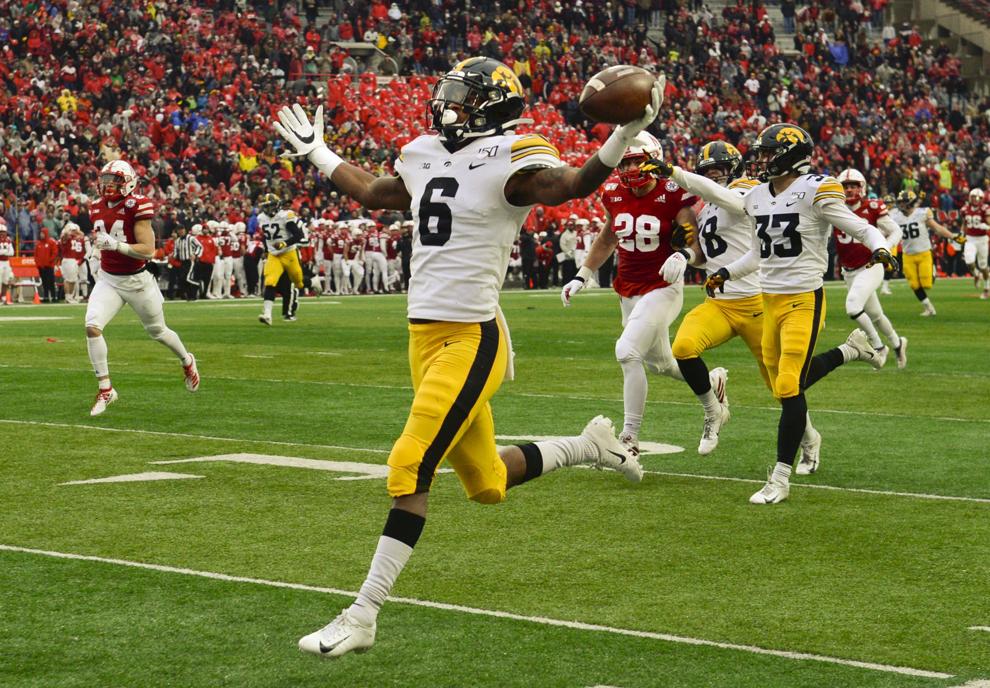 Huskers vs. Hawkeyes, 2019: Iowa 27, Nebraska 24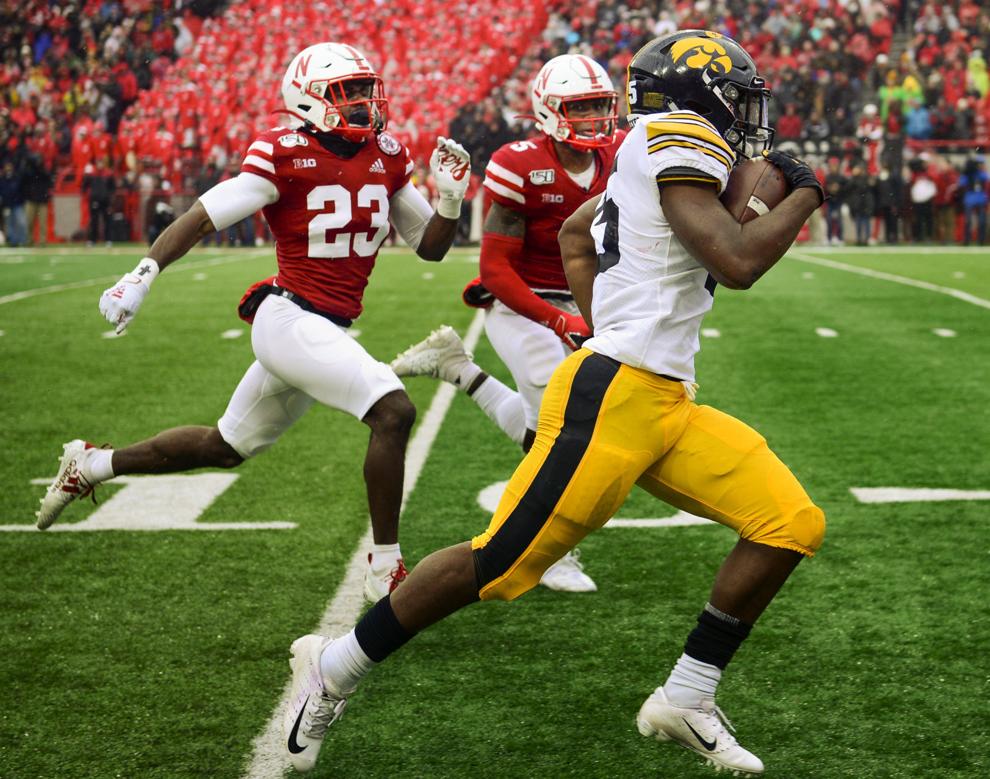 Huskers vs. Hawkeyes, 2018: Iowa 31, Nebraska 28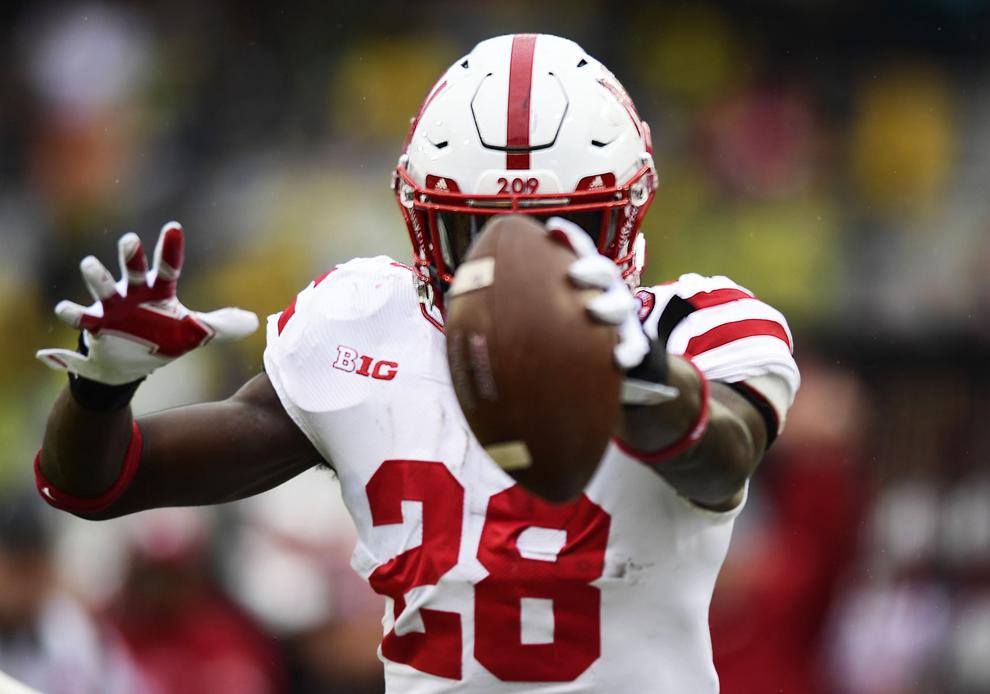 Huskers vs. Hawkeyes, 2017: Iowa 56, Nebraska 14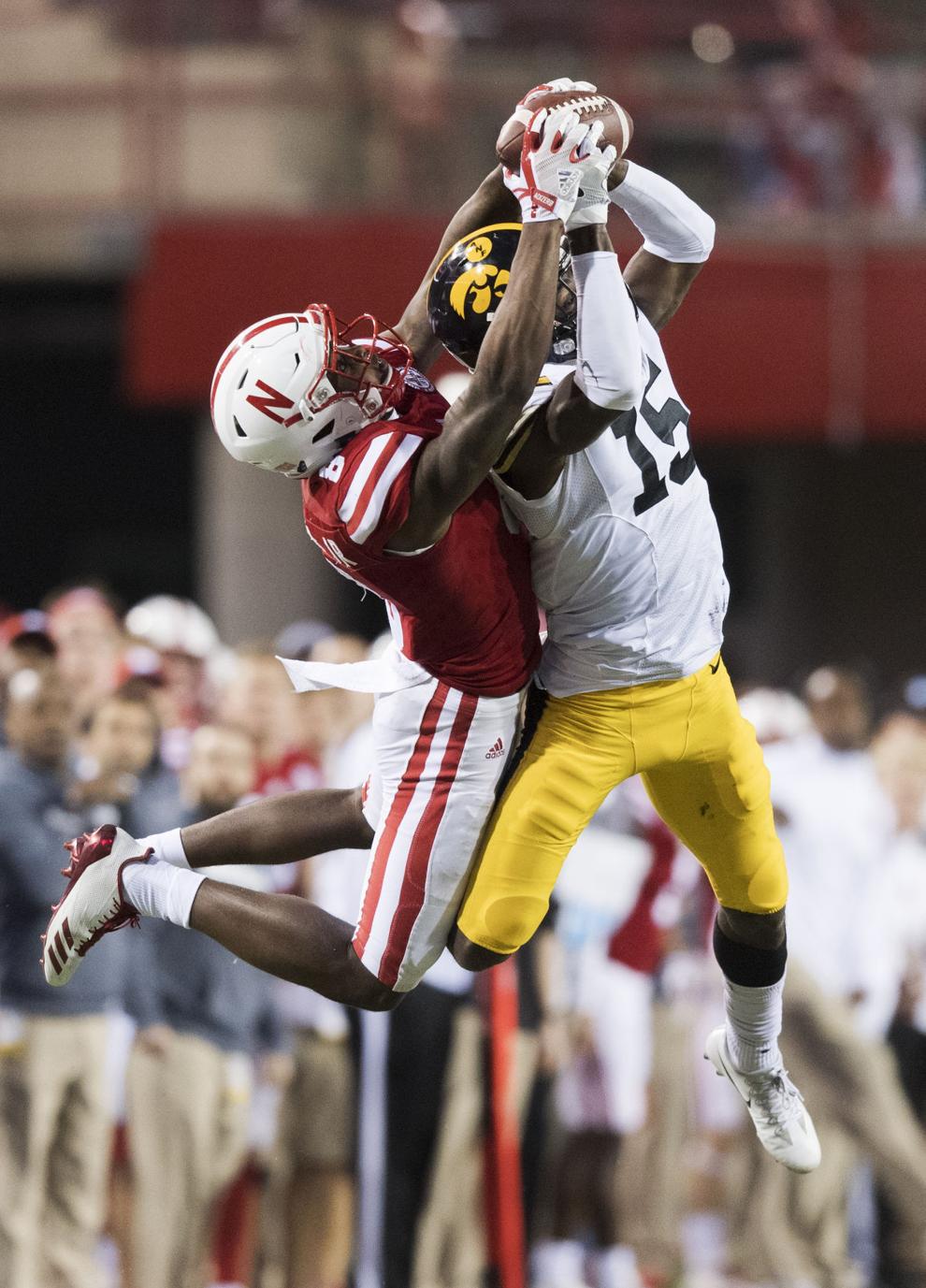 Huskers vs. Hawkeyes, 2017: Iowa 56, Nebraska 14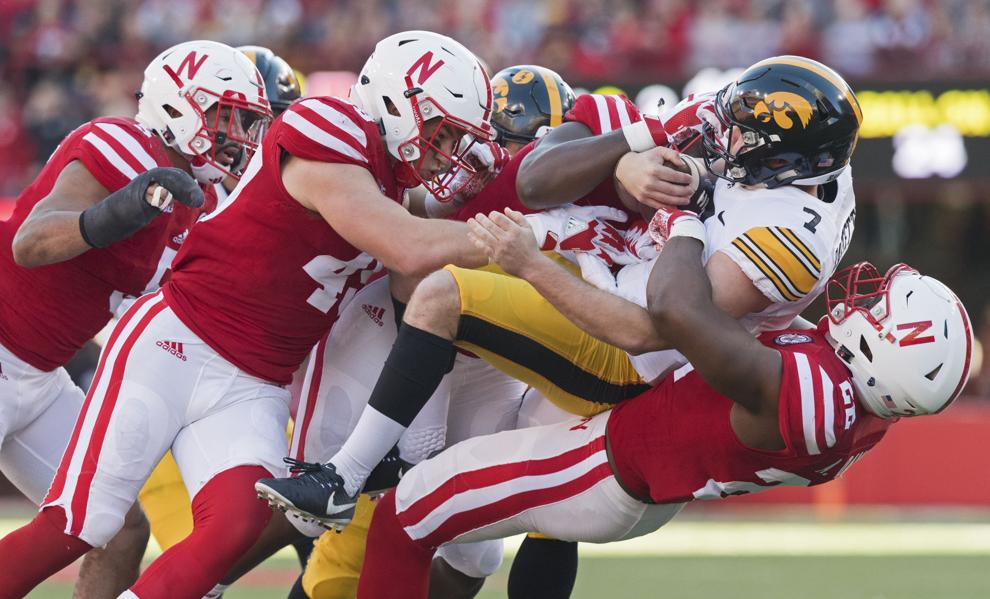 Huskers vs. Hawkeyes, 2016: Iowa 40, Nebraska 10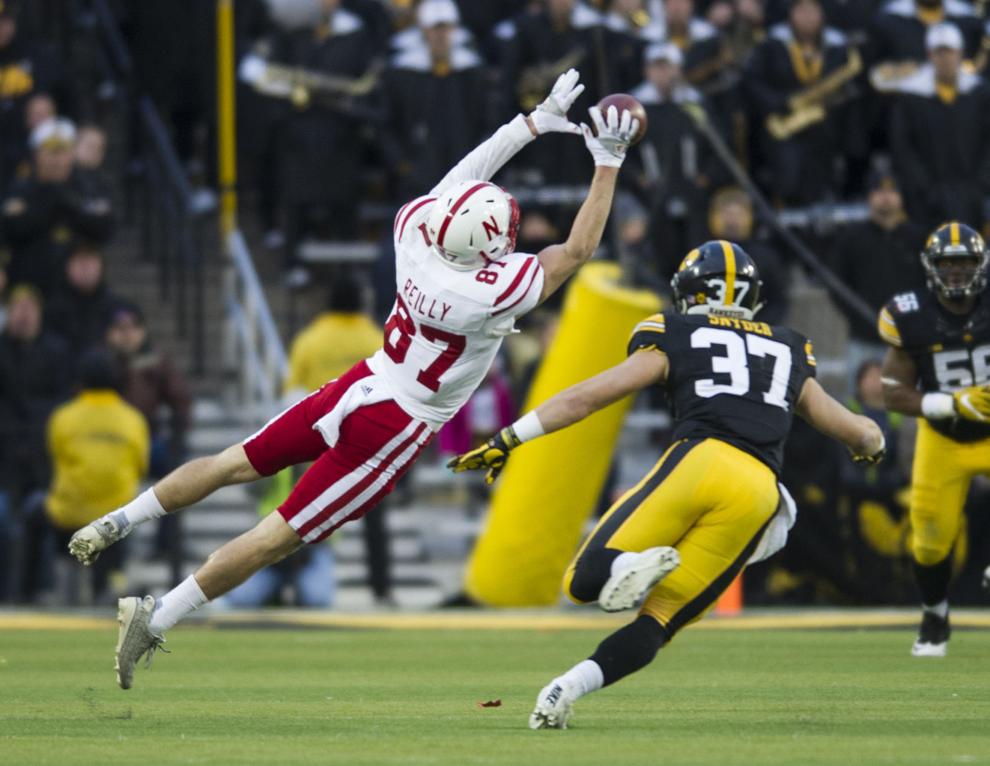 Huskers vs. Hawkeyes, 2016: Iowa 40, Nebraska 10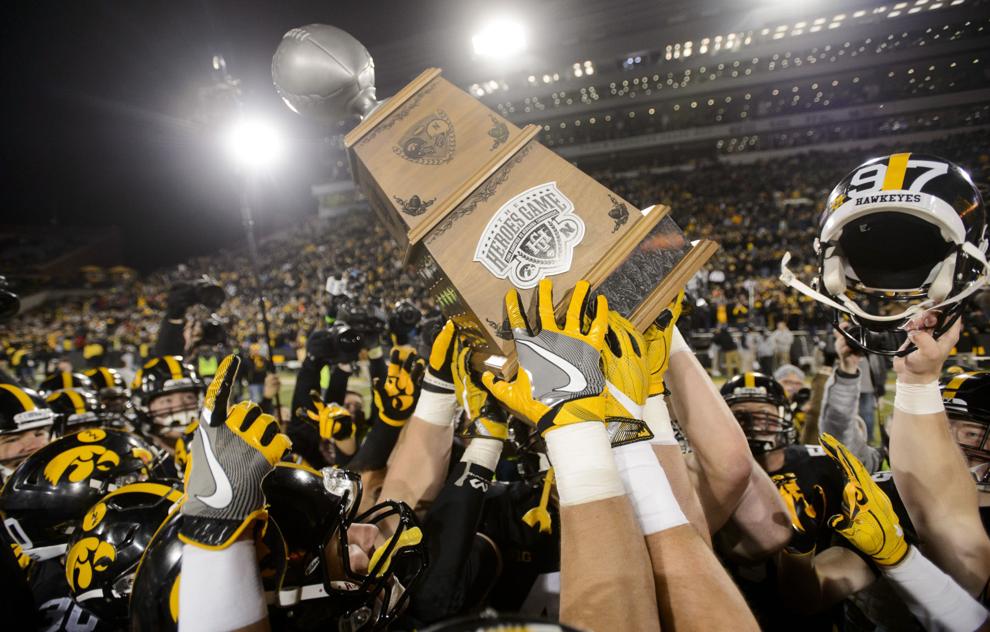 Huskers vs. Hawkeyes, 2015: Iowa 28, Nebraska 20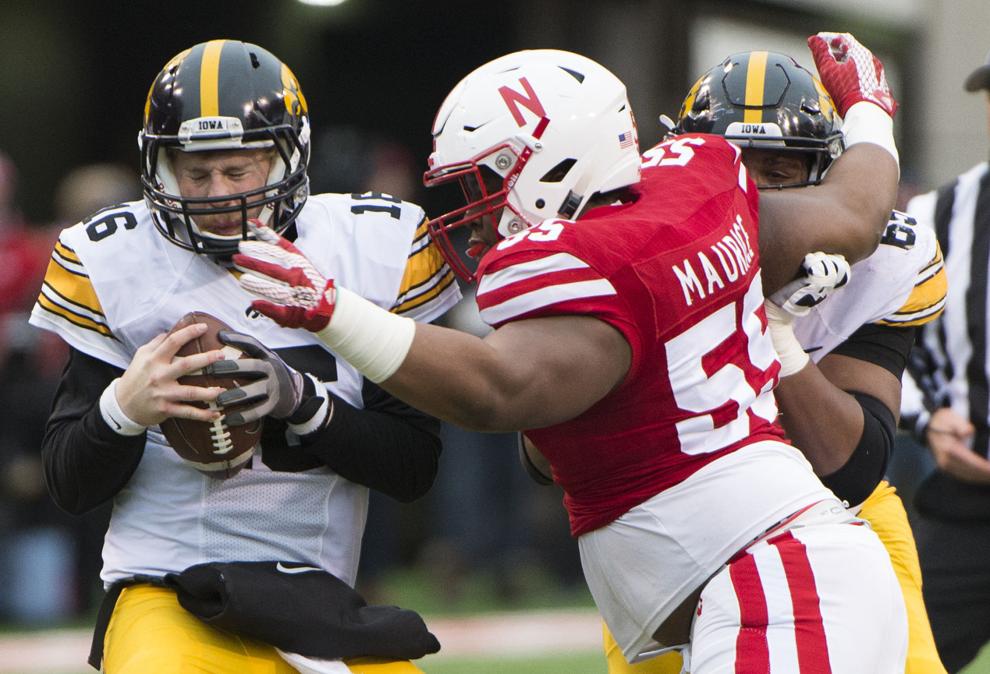 Huskers vs. Hawkeyes, 2015: Iowa 28, Nebraska 20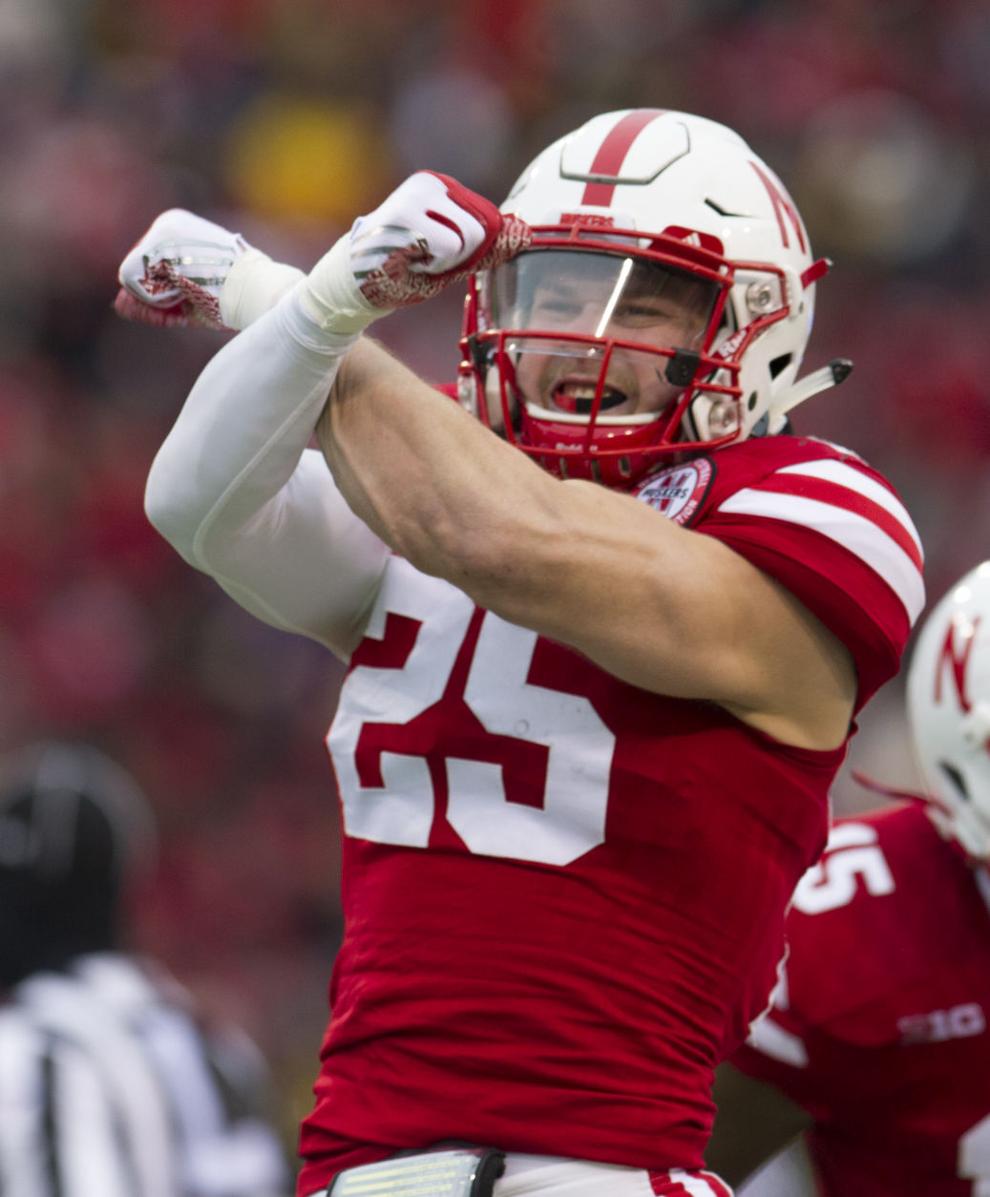 Huskers vs. Hawkeyes, 2014: Nebraska 37, Iowa 34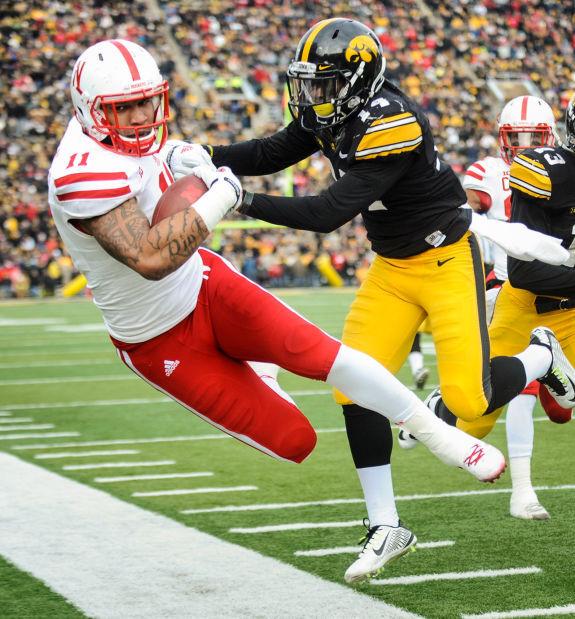 Huskers vs. Hawkeyes, 2014: Nebraska 37, Iowa 34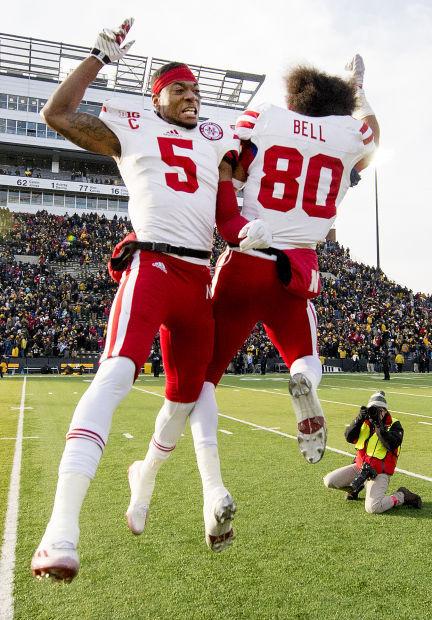 Huskers vs. Hawkeyes, 2014: Nebraska 37, Iowa 34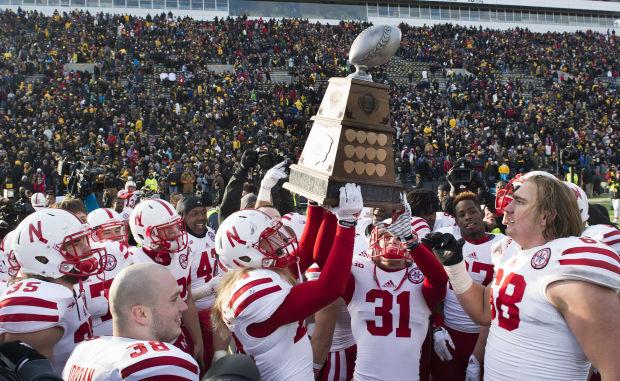 Huskers vs. Hawkeyes, 2013: Iowa 38, Nebraska 17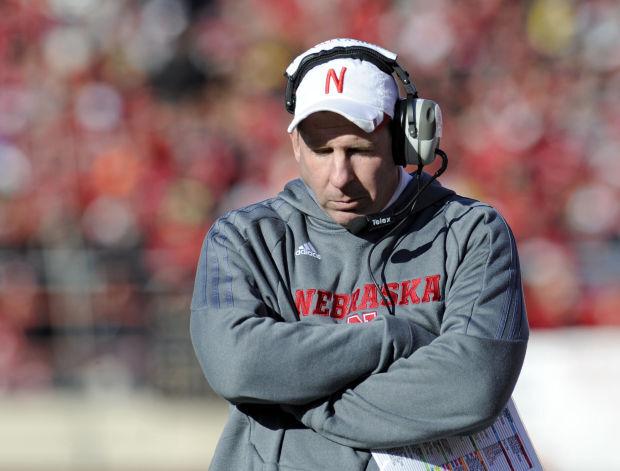 Huskers vs. Hawkeyes, 2013: Iowa 38, Nebraska 17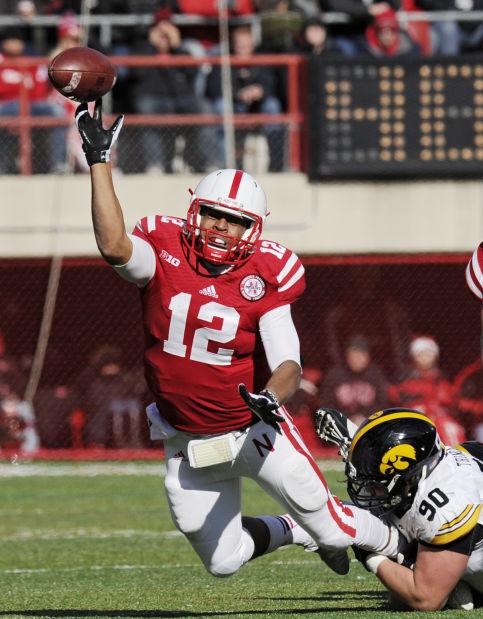 Huskers vs. Hawkeyes, 2013: Iowa 38, Nebraska 17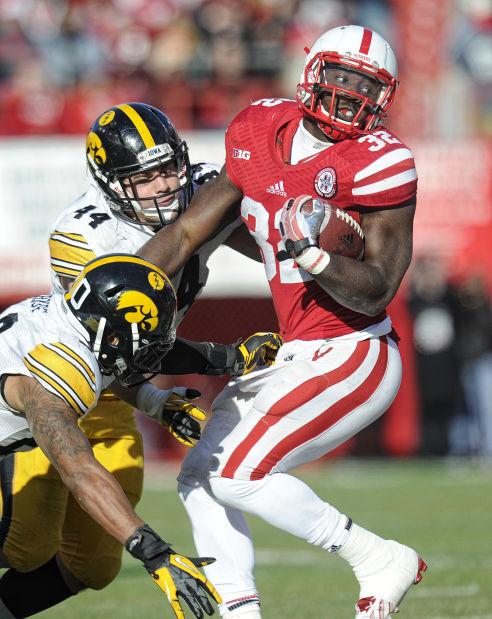 Huskers vs. Hawkeyes, 2012: Nebraska 13, Iowa 7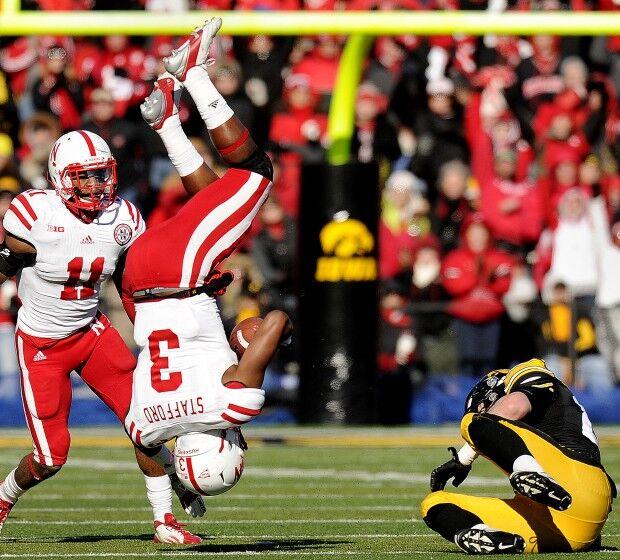 Huskers vs. Hawkeyes, 2012: Nebraska 13, Iowa 7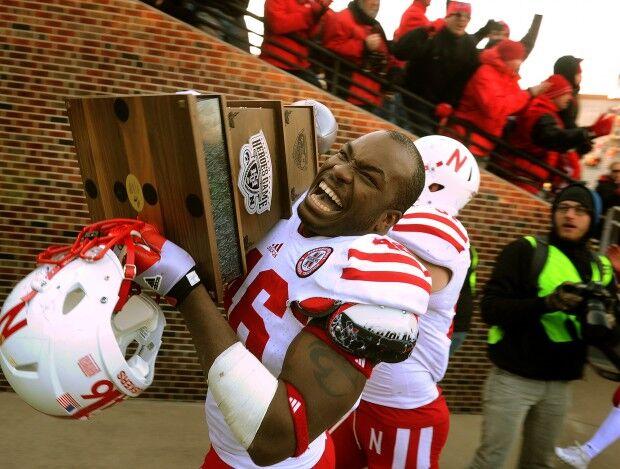 Huskers vs. Hawkeyes, 2011: Nebraska 20, Iowa 7
Huskers vs. Hawkeyes, 2011: Nebraska 20, Iowa 7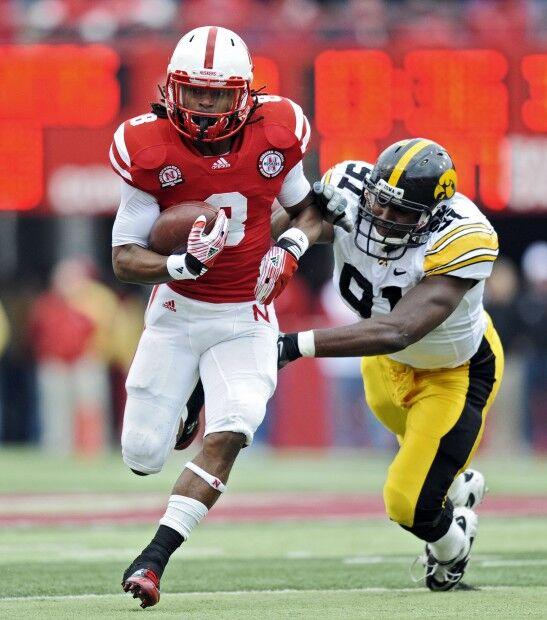 Huskers vs. Hawkeyes, 2000: Nebraska 42, Iowa 13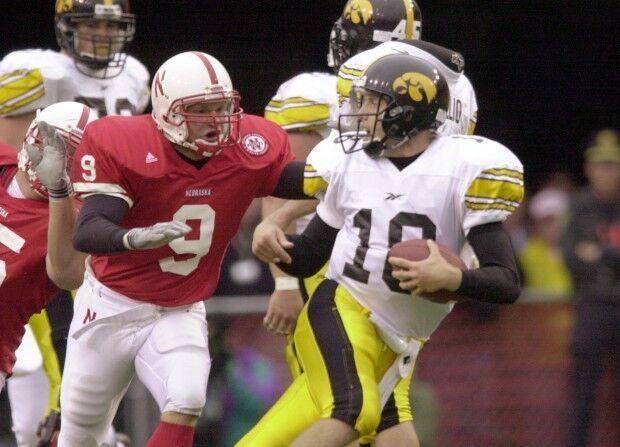 Huskers vs. Hawkeyes, 2000: Nebraska 42, Iowa 13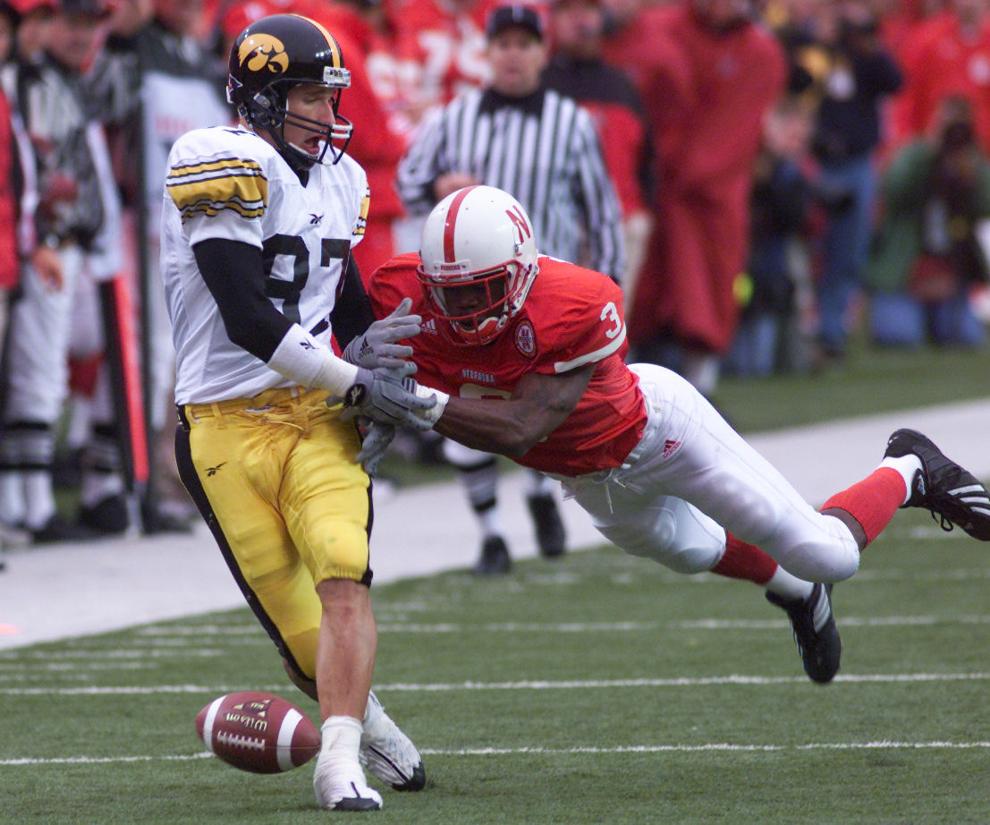 Huskers vs. Hawkeyes, 1999: Nebraska 42, Iowa 7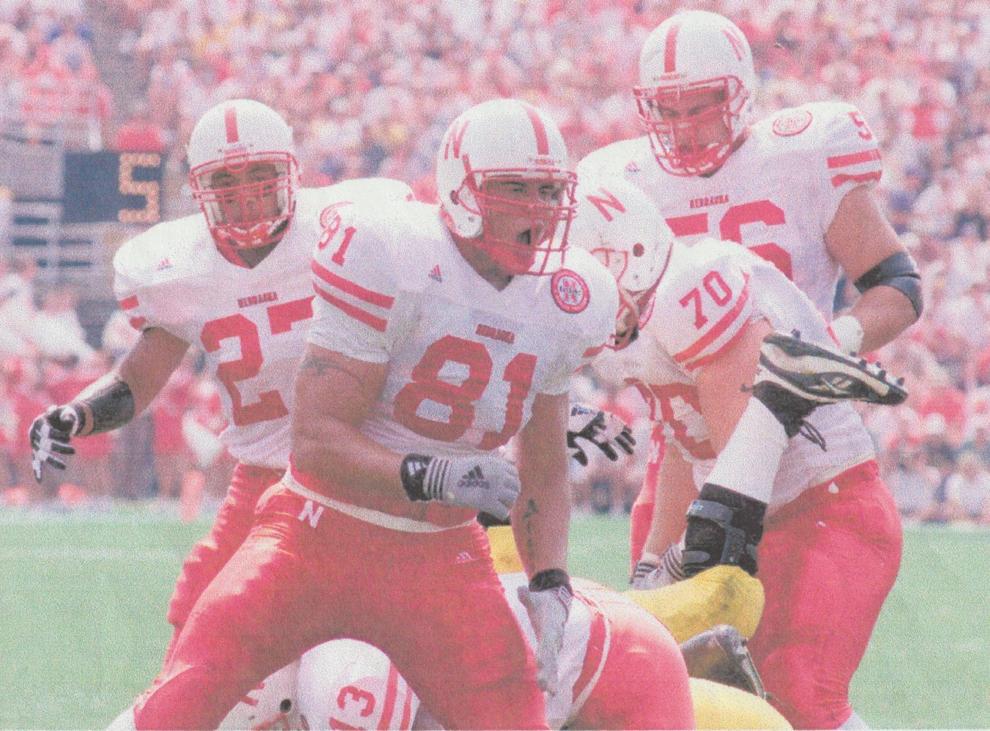 Huskers vs. Hawkeyes, 1999: Nebraska 42, Iowa 7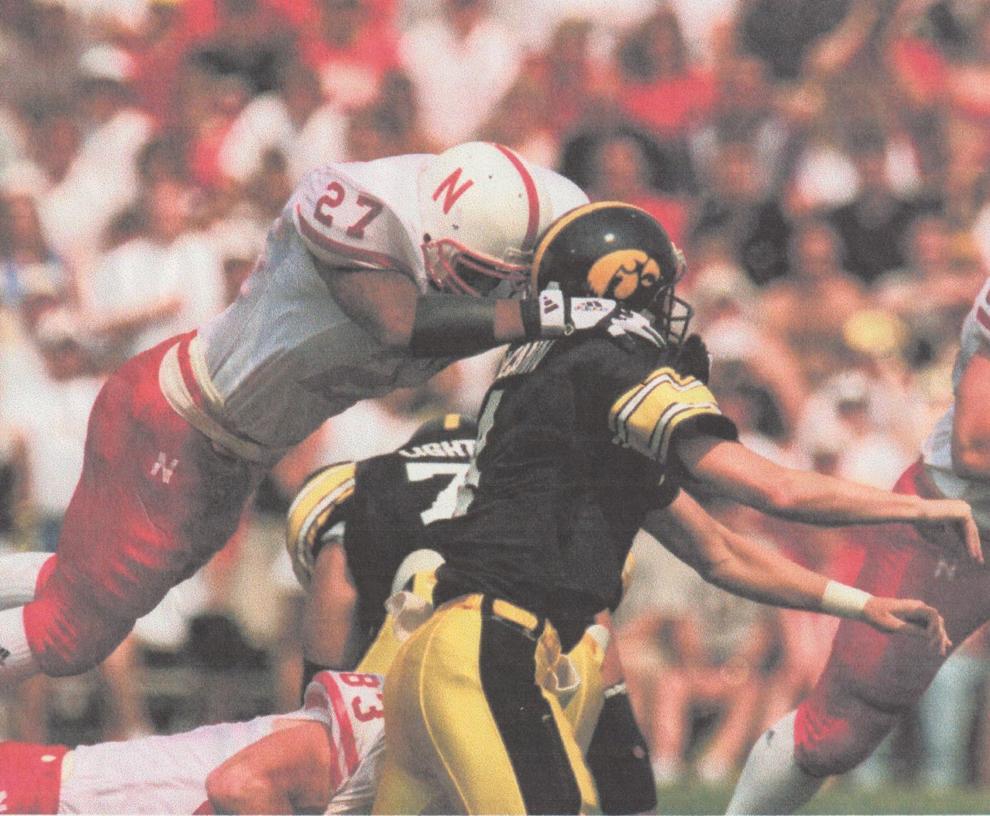 Huskers vs. Hawkeyes, 1982: Nebraska 42, Iowa 7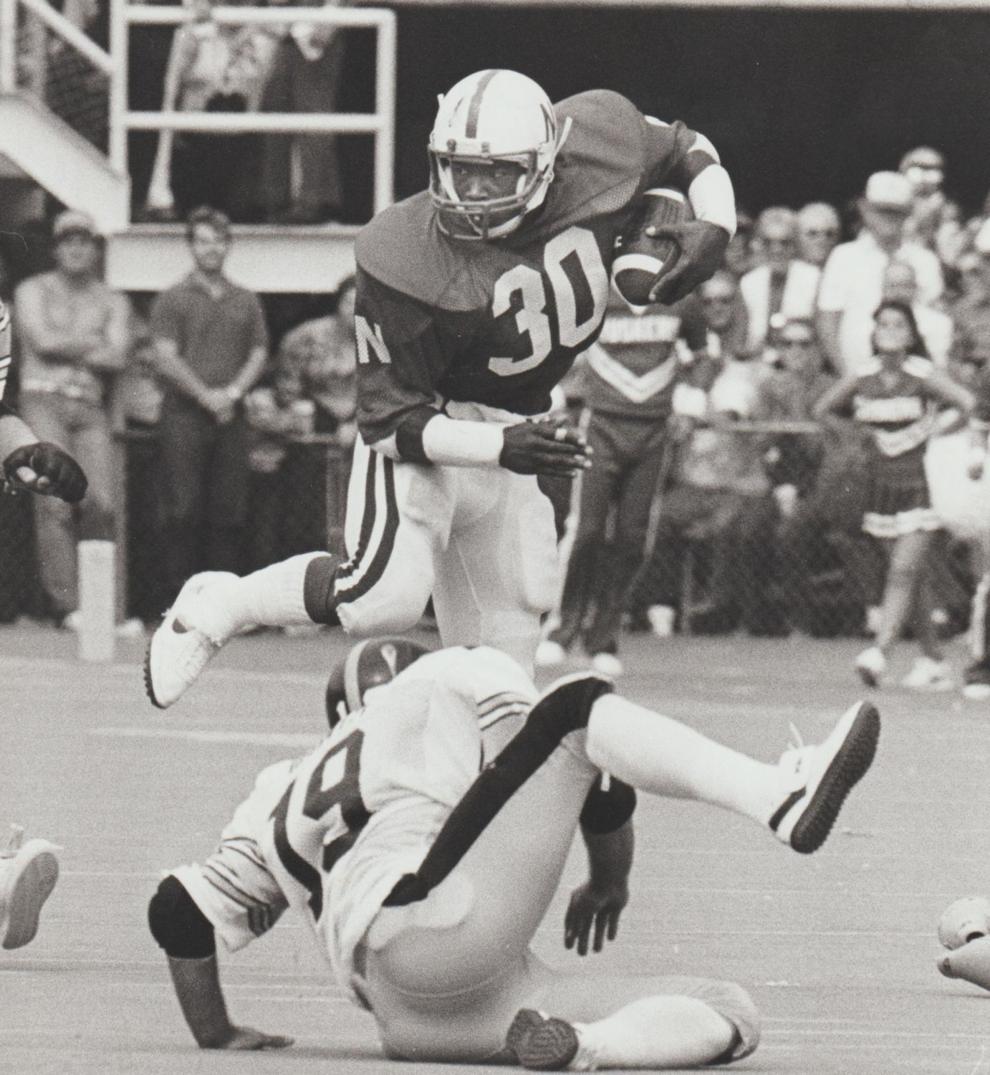 Huskers vs. Hawkeyes, 1981: Iowa 10, Nebraska 7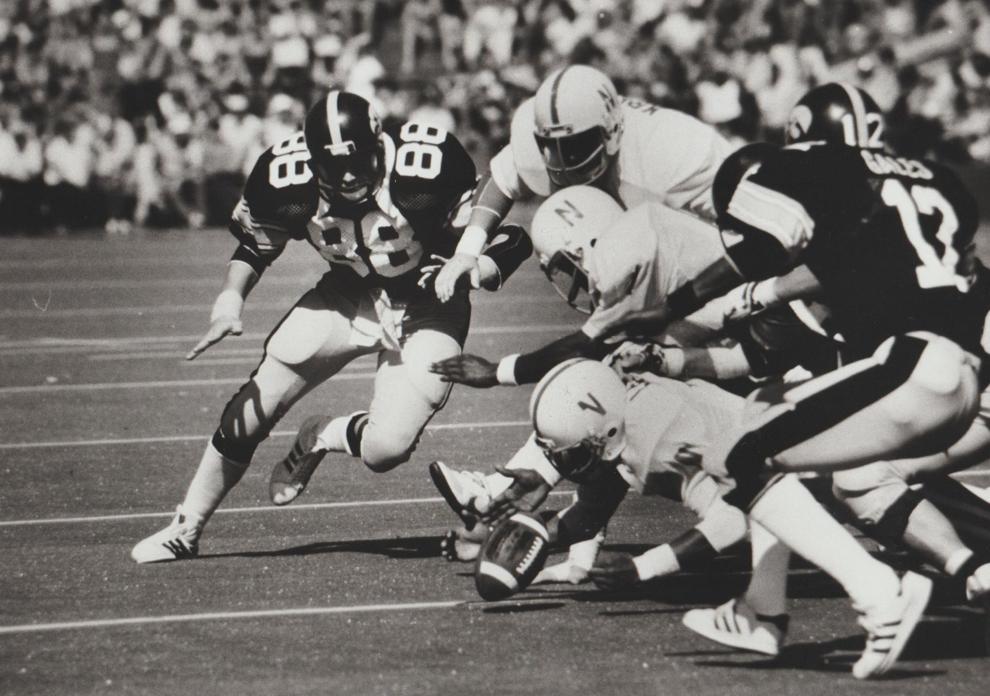 Huskers vs. Hawkeyes, 1981: Iowa 10, Nebraska 7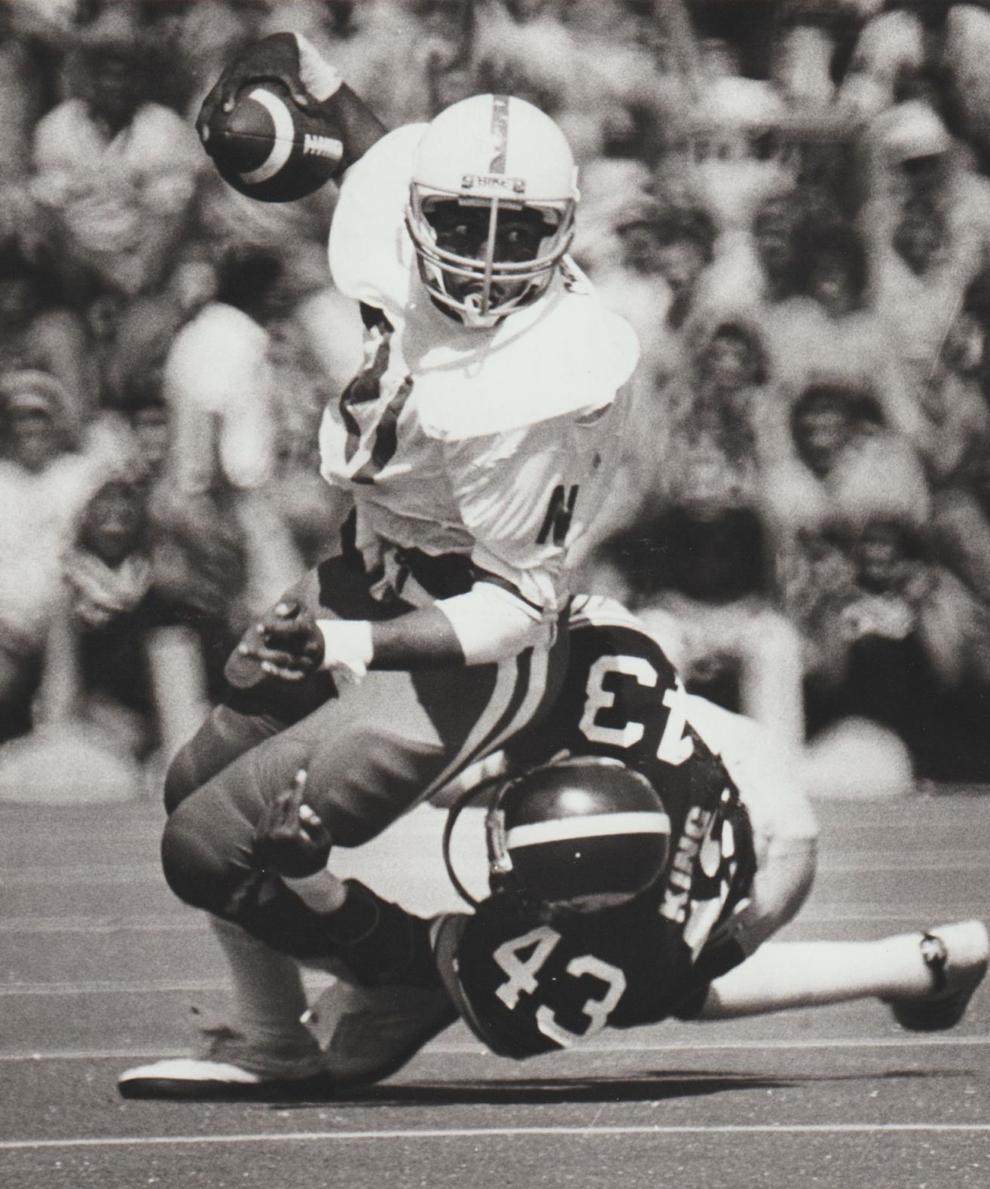 Huskers vs. Hawkeyes, 1980: Nebraska 57, Iowa 0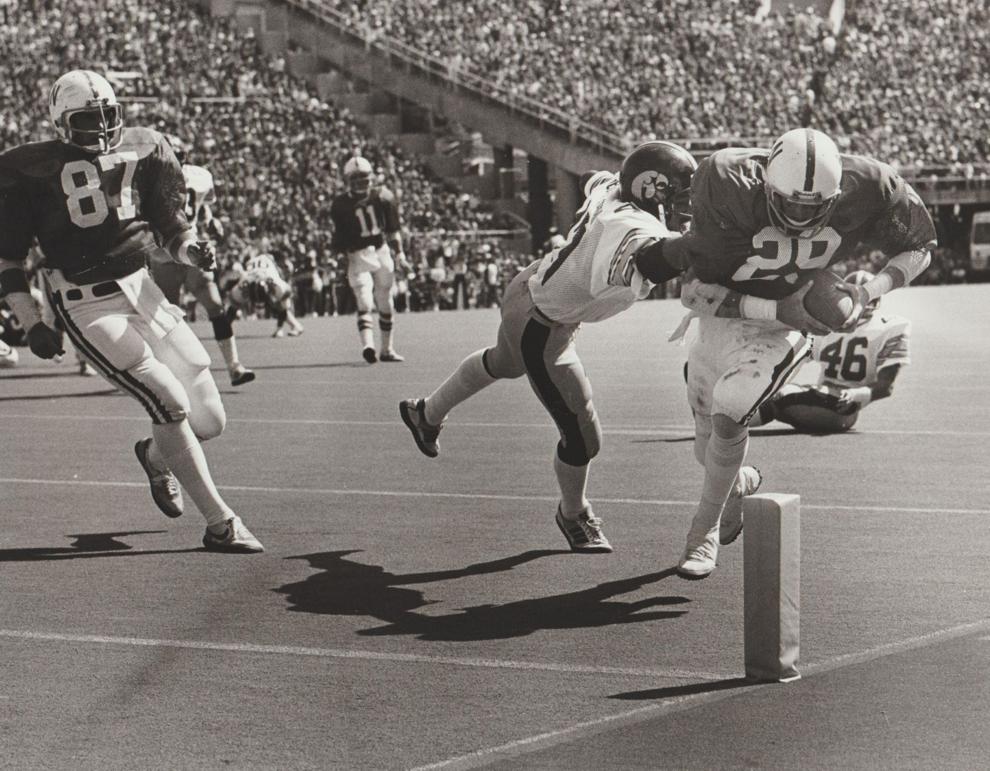 Huskers vs. Hawkeyes, 1980: Nebraska 57, Iowa 0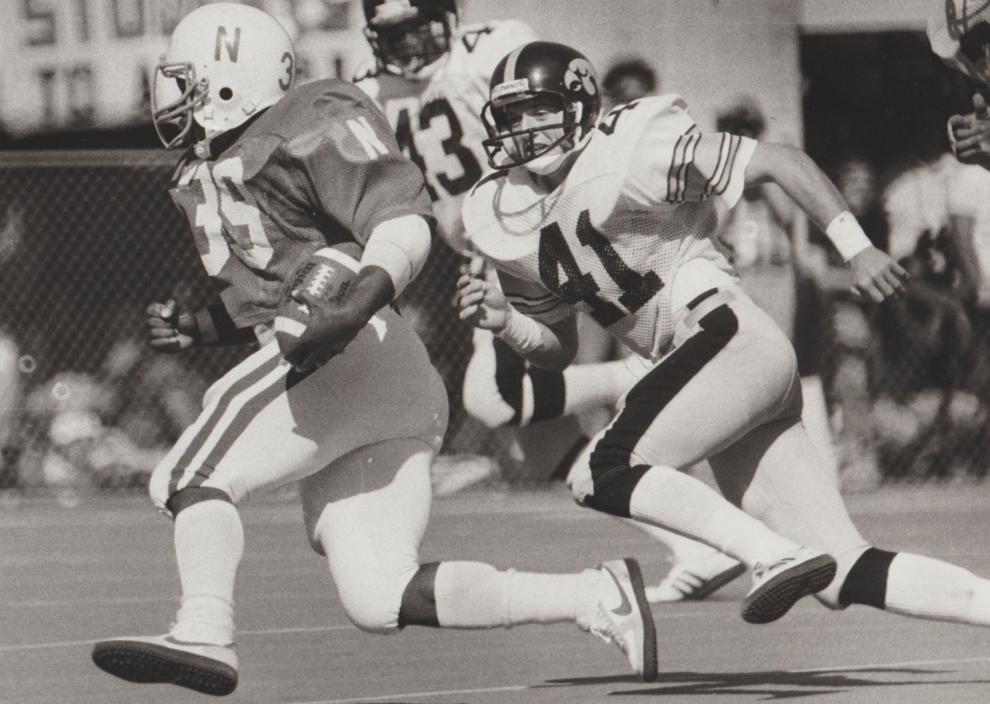 Huskers vs. Hawkeyes, 1979: Nebraska 24, Iowa 21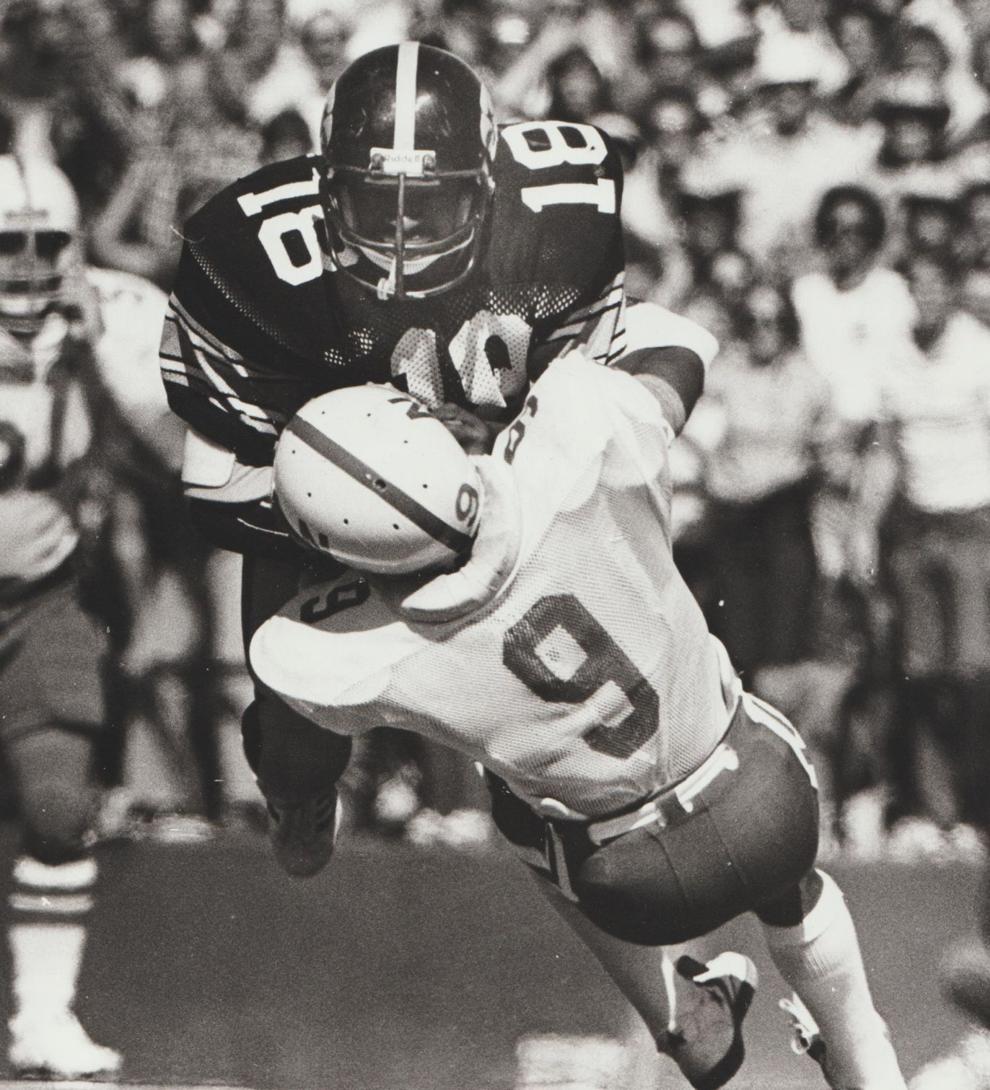 Huskers vs. Hawkeyes, 1979: Nebraska 24, Iowa 21