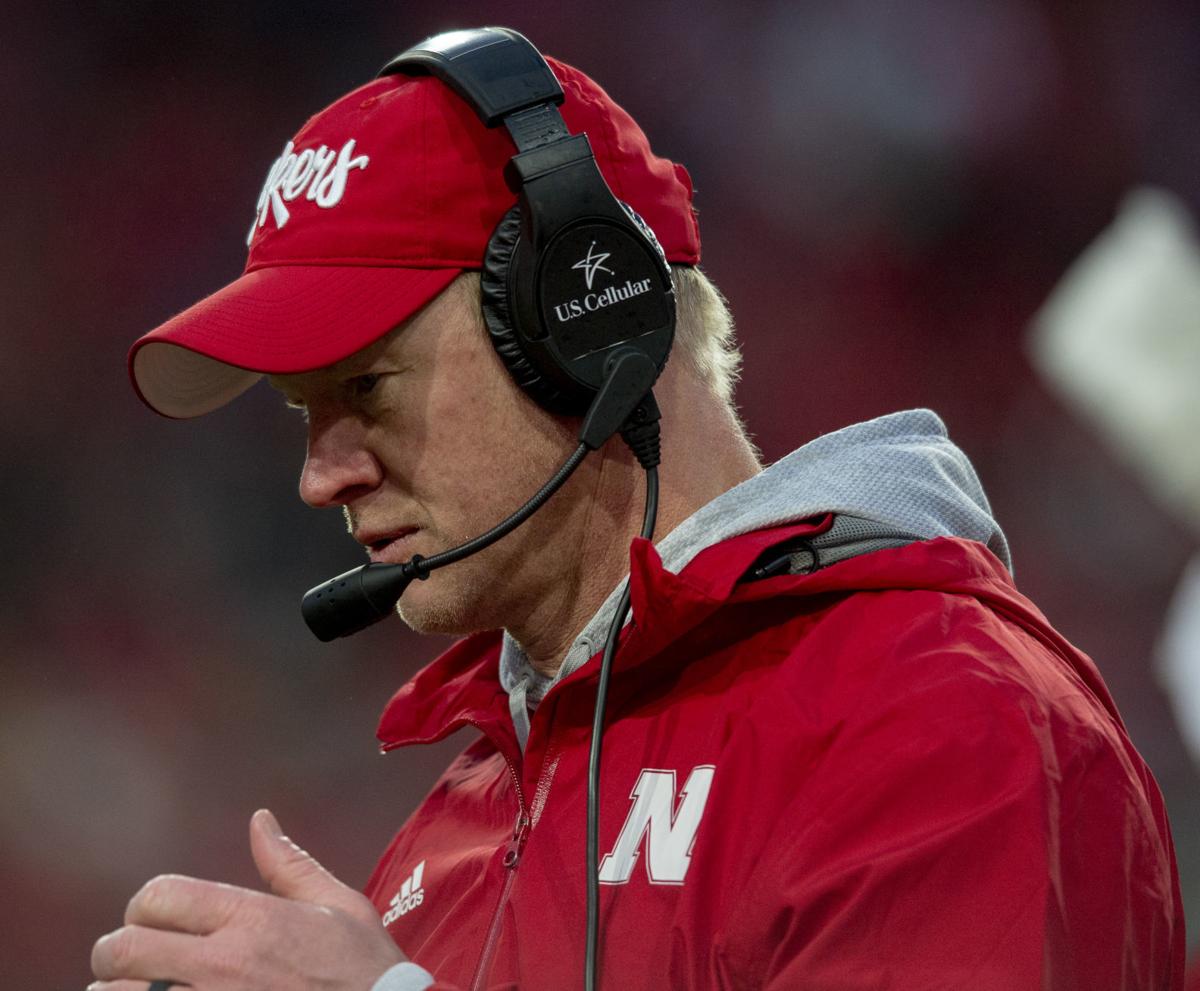 What a whirlwind Friday at Memorial Stadium. 
1. Lubick makes a lot of sense as Nebraska's new offensive coordinator and receivers coach for several reasons, but a few come readily to mind.
For one, this is no time for Nebraska head coach Scott Frost to hire someone with whom he's unfamiliar. The Huskers are 9-15 overall and 6-12 in the Big Ten under his watch. This is no time for test runs with any full-time assistant coach. Why would Frost hire someone (LSU's Mickey Joseph) who would need to learn his system? Especially now? What Frost really could use at the moment is someone that he respects enough to challenge him. We all need that, right? Lubick, 47, is a coaching veteran. He worked closely with Frost at Oregon. He understands Frost's system at a high level. He can challenge the boss when necessary.
I've known Frost since his playing days at Nebraska. My read is he's not interested in "yes men." Frost wants to be challenged. He's competitive as hell. Walters isn't a "yes man." I doubt Lubick is one. 
There's also this: After a long meeting with Frost in his office in early November, it was clear to me that losing was taking a significant toll on him. After all, he has an enormous emotional attachment to the program, obviously. I think it's important that he has an offensive coordinator by his side that can help handle game planning, personnel decisions and everything else associated with the position at a level that simultaneously takes a degree of pressure off Frost while also enabling the head coach to tend to big-picture matters that pop up routinely in his position. 
I say it all the time: The Nebraska job is a bear. An ornery bear. It's been a bear since at least the Bob Devaney days. 
Plus, if Lubick can recruit west of the Rockies, that would be gigantic for Nebraska right now. USC and UCLA are scuffling. Take advantage!
2. I mentioned Joseph by name because there were reports Friday that he had been offered an opportunity to become receivers coach, passing game coordinator and associate head coach for the Huskers.
I spit out my coffee when I saw the initial report. For one thing, four sources told me that Nebraska never reached out to Joseph in any form. No intermediaries. No preliminary "feeler" calls. Nothing. I basically had moved on from the Joseph story by late Wednesday. Then Friday happened.
Note that Frost, in a university release, pointed out that Lubick was "the only person I considered for this position." Why would he go out of his way to point that out? I get it, though. Since we live in an ultra-cynical and largely distrustful society, some people will refuse to believe it just because. But I'm interested in truth. In this case, there's no gray. The truth is Joseph was never considered for the job. 
And let me be clear: I mean no offense to Joseph. He was a beloved player at a time when I was a student at Nebraska. He's having a great run at LSU. He's had significant success as a recruiter. But look at the 51-year-old's background. What exactly suggests that he's ready to become a coordinator in a Power Five program, especially one in which he would have to learn the offense quickly? If reports suggested Joseph were considered by Frost for a receivers coach position, well, that would make a large degree of sense. 
But associate head coach and passing game coordinator? I'm frankly surprised those type of titles weren't a red flag to folks.
3. My read, after discussions with multiple sources, is the situations with Jovan Dewitt and Troy Walters are a bit different.  
Dewitt last week took a job at North Carolina as outside linebackers coach and special-teams coordinator, the same roles he had at Nebraska. I don't think he was pushed out the door at Nebraska, so to speak, even though special teams were a major problem for the Huskers in 2019.
If Dewitt wanted a third season at NU, he would have been back. That's my read.
I hesitate to say the same about Walters.
Make no mistake, he's a well-respected coach. He'll find a good job. Head coaches will understand he was in a difficult situation at Nebraska, where he inherited a group of receivers that wasn't exactly brimming with talent. He got a lot out of Stanley Morgan, JD Spielman and Wan'Dale Robinson. You can't deny that.  
But Frost needs more difference-makers on the recruiting trail, and that is where Walters was coming up short. Meanwhile, Lubick has distinguished himself as a strong West Coast recruiter. 
So, yes, the change makes sense.
Be the first to know
Get local news delivered to your inbox!