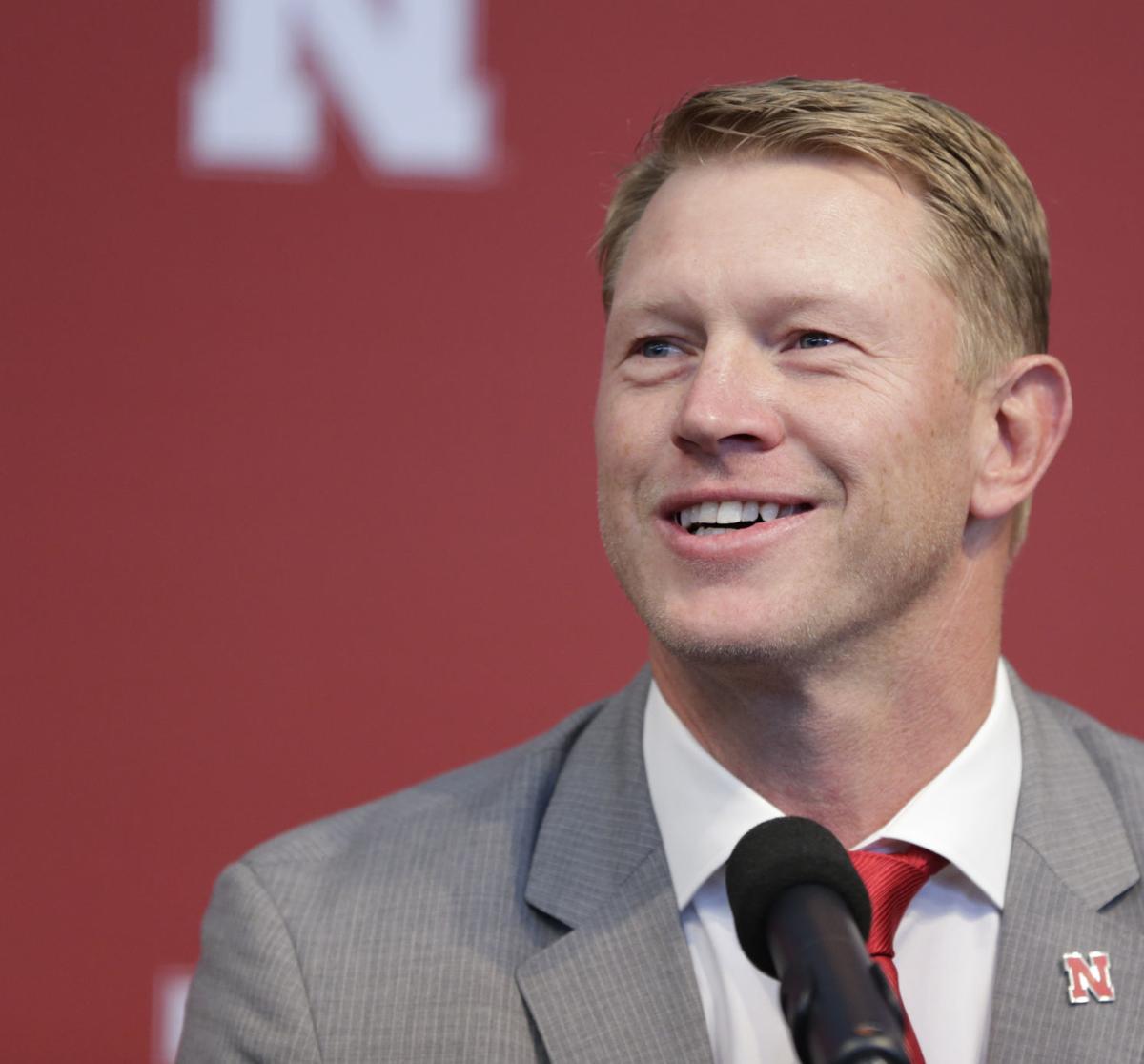 For the sake of fun and knowledge acquisition, let's pit Scott Frost vs. Jay Bilas.
Turns out, great minds don't always think alike.
Bilas, the ESPN college basketball analyst, has come out in favor of athletes — regardless of sport — being allowed to transfer at any time, accept all allowable aid from any school that will have him or her, and be eligible at the beginning of the next semester or quarter leading to the next full season after the transfer.
A former basketball player and coach at Duke, Bilas addressed the subject because the NCAA has been looking hard at changing its transfer rules — one of the most important undertakings in the association's history. An ongoing Division I Transfer Working Group is expected to push forward one or two proposals for legislation by June.
I asked Frost, the first-year Nebraska football coach, how he felt about athletes being able to transfer without restriction for any reason.
"I think it's a terrible idea," he said. "If you let kids transfer with no penalty, the can of worms you're going to be opening isn't worth it. I promise you the way recruiting is right now, if you have no penalty (for transferring), there are going to be schools sending representatives to other schools' campuses to recruit them off their team."
That'd be wonderful. Just wonderful.
"Realistically, if South Dakota State has an All-American tight end, which they did, and after his sophomore year he's tearing it up, why wouldn't I try to get him to Nebraska?" Frost said. "And if we have a starting left tackle, and we have somebody from Alabama on our campus trying to recruit him to play there the next year... It's going to get ugly. It's going to get dirty."
At this point, the idea of allowing players to transfer without sitting out a year has been tabled. In fact, it never reached the proposal stage last month at the NCAA Convention. But insiders say next year could be a different story.
Bilas, a practicing attorney, makes some good points on the subject. In a column this past fall for ESPN, he noted the NCAA's stance in both word and deed is that athletes are "students that just happen to be athletes" and "athletes are students to be treated just like any other student." Well, if a student wanted to change schools, he or she obviously could do so at any time without penalty.
Regarding Frost's concern about schools tampering with potential transfers, proposals have included increasing penalties for such conduct. But would the NCAA have enough manpower to control it?
Frost expresses other reasons for concern.
"Really, in order to coach a kid well, sometimes you have to tell them things that they don't want to hear," he said. "It would take away from your ability to coach if you're having to recruit the kid even while he's still on campus, just to keep him from other teams."
The discussion about transfer rules heated up last week when CBS Sports reported a sweeping proposal making its way through Division I. The proposal would allow athletes to transfer schools without restriction if their coach were fired or left for another job. However, athletes would not be permitted to follow the departing coach to their new program.
The proposal would also allow athletes to transfer without sitting out a season — as currently mandated by NCAA rules — in the event a postseason ban is handed down by the NCAA.
Nebraska athletic director Bill Moos continues to ponder the various transfer proposals and ideas.
"I think one thing we need to do is have a universal transfer policy regardless of sport, gender, whatever," Moos said.
For what it's worth, I admit I fall under the category of what Bilas describes as "doomsday predictors" when it comes to unrestricted transfers. Men's basketball already has a transfer rate of 40 percent.
"It's a broken sport," a current Pac-12 athletic director told CBS Sports.
Bilas counters that there are 351 Division I schools in basketball and that due to scholarship limits, there aren't sufficient spots available for transfers to become an epidemic.
Meanwhile, a major change to the redshirt rule in college football could be finalized in time for the 2018 season. The revised rule would allow players to play in up to four games — any four games — and retain their redshirt season (thus preserving four years of eligibility). As it stands, a freshman loses his redshirt as soon as he steps on the playing field.
"I like that one," Frost said. "I think that helps your roster size. Let's say at the end of the year you have two running backs hurt and you have to make a decision whether to take a redshirt off a kid or not — especially if you're playing meaningful games at the end of a season."
In that circumstance, the true freshman running back would not be penalized for making a move for the good of his team.
What's more, "I think it would help the development of young kids," Frost said. "I think kids would get an opportunity to taste what competition's going to be like, even if it's just for a third of the season. I think it's fair. I think it could be good for everybody."
Moos said he thinks the rule "would have some merit." He likes the leeway it could give coaches who are trying to determine whether certain freshmen are ready to play immediately.
"Maybe a coach thinks a player is ready, and the player gets into a contest or two and it's clear he just isn't ready," Moos said. "Well, as it stands now, he's lost a year."
That apparently is about to change. It's somewhat surprising the change hasn't occurred sooner.
Then again, it is the NCAA we're talking about.