ESPN personality Desmond Howard calls for public apology from Frost and NU brass -- an absurd demand. 
A significant part of the high expectations for the Nebraska volleyball team this season had to do with its four seniors.
The Big East Conference, which includes Creighton, announced Wednesday that it will not play sports in the fall.
A recommendation from the NCAA's Division I Council would begin to put protections in place for college athletes who opt out or have their sea…
Listen, or watch, Steven M. Sipple, Parker Gabriel and Chris Basnett discuss a historic day for the Big Ten. 
Nebraska has at least one suitor for a game this fall. 
ESPN personality Desmond Howard calls for public apology from Frost and NU brass -- an absurd demand. 
Steven M. Sipple steps in with five thoughts from a "historically dark day" for Nebraska and explains why the move feels shocking.
Don't think for a second NU officials wouldn't look for teams to play if the Big Ten shut down. In fact, they've already reached out. 
Although the Big Ten released its schedule Wednesday, the weekend brought ample speculation there will be no football season.  
You waited. And waited. The schedule is finally here, and with it comes a record prediction from Steven M. Sipple, among other thoughts. 
Bill Moos, on the notion of playing football in spring: "If it's an option, in my opinion, it's the last option." 
Dozens of people will be involved in helping decide whether the Big Ten will have fall sports in 2020. But where does the buck stop?
On a high school boys basketball team filled with Division I college basketball prospects, Millard North's Jadin Johnson decided to be the fir…
Toni Closner called it her end goal.
What started as something novel to throw off an opponent in Week 9 a year ago may very well become more of a staple of the offense this season.
As expected, the five Lincoln Public Schools football teams with Omaha Public Schools squads on their schedules have been able to find replace…
There are several talented teams looking to dethrone Humphrey St. Francis, who graduates five all-state players from last season's 13-0 team.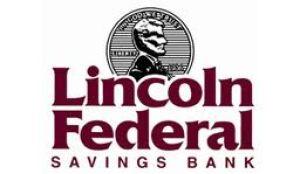 Lincoln Federal Savings Bank

Tabitha Health Care Services