The Nebraska athletics director of performance nutrition is (safely) maintaining nutrition options for the NU student-athletes on campus. 
Chris Slatt likes working with small groups of athletes. It's all the better for detailed speed training, which he oversees at his shop in sou…
Cameron Jurgens' on-field relationship with Adrian Martinez has evolved in a positive way, which can only help the Nebraska offense. 
The Nebraska-Kansas State basketball series is now official.
If NU has to play games this fall in an empty Memorial Stadium, a much more appealing alternative would be playing in high school stadiums.
Seven Husker teams have made the NCAA Tournament. Another won the NIT. So which team is best? Vote now. 
Not since his sophomore year of high school has Ali Farokhmanesh, now 27, lived in the same place for more than two years.
As I watched Glynn Watson pull up for jumpers and Jack McVeigh hit three-pointers from the corner and Michael Jacobson corral a team-high eigh…
You know you're in an environmentally friendly football stadium when the press box restroom has a special sign above the urinal.
A professor once taught me that when you're not sure what to write about for a back-page column setting the scene from a football game, just w…
Rutgers fan Walt Hynoski, with a cigar in one hand and a Budweiser in another, gladly welcomed me to a tailgate right outside High Point Solut…
I can confirm Steve Spurrier was not in Lincoln to install cable television, or satellite TV, for that matter.
A man in a lizard suit crossed State Street here, the much-smaller version of Lincoln's downtown O Street bar district, about 9:50 on Saturday…
Noah Lambrecht ran cross country at McCool Junction even though he had several health challenges. Last week he earned a national award.
Truth be told, Crete coach John Larsen never had to worry about Morgan Maly being dialed in. The 6-foot-1 Creighton recruit brought it every game. 
Two years ago, Hunter Sallis was a skinny 6-foot freshman who averaged 12 minutes and 4.3 points per game. Oh, how times have changed.
Hunter Sallis shot at the YMCA with his mom. Chucky Hepburn went to the Bryant Center. Meet the top Super-Staters, and learn their basketball roots. 
Allison Weidner shoots baskets in her shed. Taylor McCabe at the YMCA. Meet the top Super-Staters, and learn their basketball roots. 
From the Capital City to Omaha to the panhandle — with stops in between — there's talent in every crevice of the state. Here's a closer look a…

Tabitha Health Care Services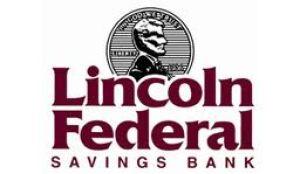 Lincoln Federal Savings Bank