Nebraska will welcome thousands of fans to Memorial Stadium for next weekend's Red-White Spring Game. 
Skyler Fields and Logan Eggleston had 18 kills apiece to lead No. 5-ranked Texas to a 25-22, 19-25, 25-15, 25-21 win against No. 4 Nebraska in…
Since arriving on campus, Kolarevic said he's blended in well with the group and that he's excited about the unit's potential going forward.
For the first time all season, Nebraska got to play a match in front of fans on Monday.
As Nebraska's spring season enters late stages, Quinton Newsome establishes himself at corner spot opposite Cam Taylor-Britt.
On Thursday of last week, Nebraska men's basketball coach Fred Hoiberg spoke on a Zoom call that coincided with the opening of the regular sig…
The Class A basketball scheduling matrix is a good thing.
Seven of the top 10 coaches on the Nebraska all-time football victories list are still active and still very much at the top of their games. T…
Earlier this week, coach Dale Wellman said the preseason goal for his Nebraska Wesleyan men's basketball team was simple. No mention of tourna…
Whether it's passing, dribbling or finishing around the rim, Taylor Kissinger is extremely effective on the basketball court with either hand. 
Ashlyn Power seemed to have that setter's touch Saturday morning at Pinnacle Bank Arena.
Whenever Jerry Stracke has watched the Crofton girls basketball team play at the state tournament, he's always had the worst seat in the house…
Every year in the state volleyball tournament there are parent-daughter/coach-player arrangements on numerous teams, and the 2016 tourney is n…
Lincoln Southeast named AJ Jaramillo as its head wrestling coach Tuesday.
Bellevue West just claimed its first Metro tourney title since 2016. But the Thunderbirds, who haven't been to a state tournament since 2014, …
A roundup of Monday's high school sports action from around the area.
A look at Monday's results from the tennis courts.
A look at Monday's results from the pitch.
A look at Monday's results from the links.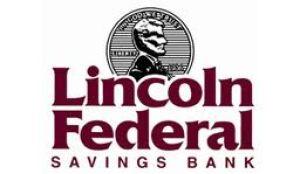 Lincoln Federal Savings Bank

Tabitha Health Care Services