Nebraska has three other defensive backs verbally committed in Malik Williams, Marques Buford and Koby Bretz. 
Teddy Allen scored 17 of his game-high 22 points in the second half to lead the Huskers. 
Football has three phases, and if one separated Scott Frost's program from Kirk Ferentz's on Black Friday, it was the special teams.
NU fans definitely share in Scott Frost's pain. Do they share in his optimism? Depends who you ask, and it's probably best to wait a few days.
Steven M. Sipple weighs in with his report card from the Huskers' loss to Iowa.
Nebraska's QB carousel against Iowa was the plan all along. Scott Frost said the two were "dead even" in practice leading up to the game.
The Class A basketball scheduling matrix is a good thing.
Seven of the top 10 coaches on the Nebraska all-time football victories list are still active and still very much at the top of their games. T…
Earlier this week, coach Dale Wellman said the preseason goal for his Nebraska Wesleyan men's basketball team was simple. No mention of tourna…
Whether it's passing, dribbling or finishing around the rim, Taylor Kissinger is extremely effective on the basketball court with either hand. 
Ashlyn Power seemed to have that setter's touch Saturday morning at Pinnacle Bank Arena.
Whenever Jerry Stracke has watched the Crofton girls basketball team play at the state tournament, he's always had the worst seat in the house…
Every year in the state volleyball tournament there are parent-daughter/coach-player arrangements on numerous teams, and the 2016 tourney is n…
Youth sports -- including varsity high school teams -- are currently on pause in Lancaster County, but that doesn't include golf and tennis.
The process of landing with the Huskers was quick. But Smetter has long had the Huskers on her mind and in her heart.
The 6-foot-4, 210-pound Adams led East in tackles with 103 this season as he helped lead the Spartans to a 7-3 record.
Here's a look at the final numbers from the 2020 season.
Over the last four seasons, Wahoo has made itself a dynasty in Class C-1. Now one of the program's leaders has a home for her college career.
Ava Rongisch always dreamt of playing softball at the Division I level.

Tabitha Health Care Services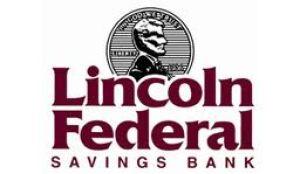 Lincoln Federal Savings Bank