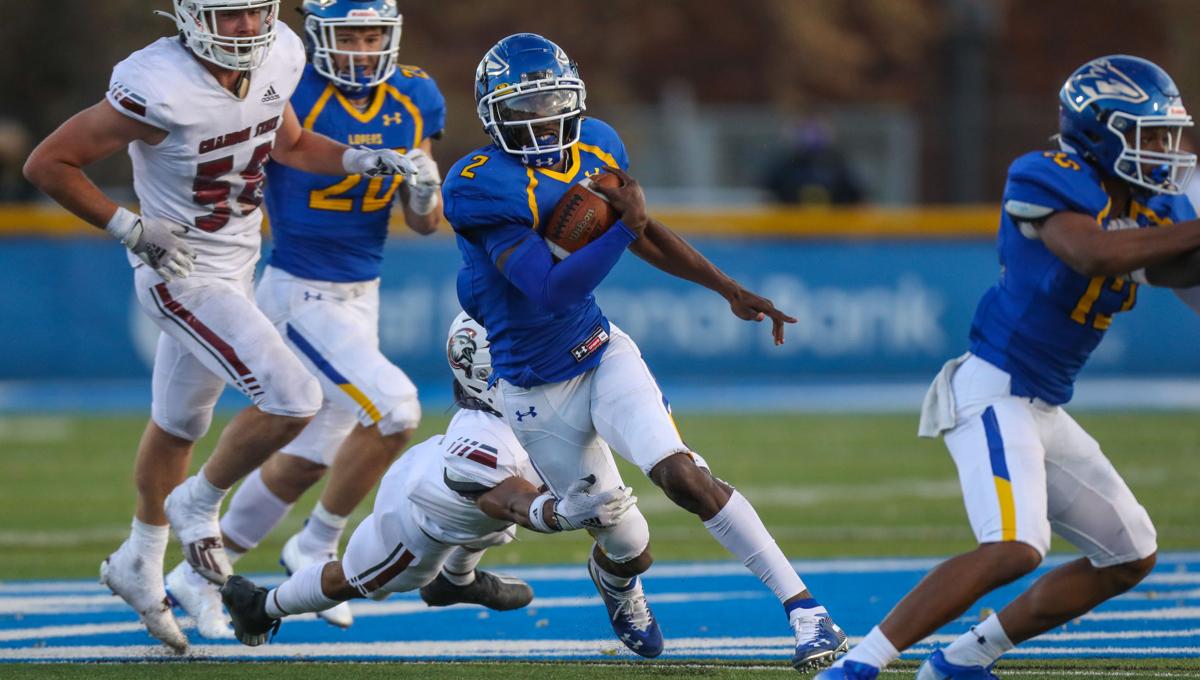 From fifth-string quarterback to conference freshman of the year.
That's quite a transformation for a teenager. Considering it happened in the rugged MIAA, the SEC equivalent of Division II football, it's almost unheard of.
That was the case for Nebraska-Kearney's TJ Davis, who now, one game into his redshirt junior season, is the face of "The Rise" of Loper football.
But things didn't always look so bright for the Colorado Springs, Colorado, native. After considering other Division II offers, as well as some Division I walk-off propositions, Davis was convinced by UNK coach Josh Lynn to come to Kearney. The main selling point — being part of "The Rise," a recruiting campaign by the Lopers.
As great as that sounded, it didn't go too well for Davis after he arrived on campus. He was last on the depth chart and couldn't find his groove in the classroom.
"I didn't even practice the first couple of days because of insurance policy stuff, so that didn't make it any better," Davis said. "School started on top of that and it was definitely something different. I was confused."
However, with difficulty came adjustments. That's what happened to Davis from his first year on campus to his second year, both on the football field and in the classroom. After beating out senior Alex McGinnis in fall camp, Davis took over the starting job and ran with it — figuratively and literally.
By season's end, he had amassed 1,034 rushing yards with 16 touchdowns and threw for 861 yards and nine touchdowns. Davis was named MIAA freshman of the year and was second-team All-MIAA as an all-purpose back. All of that was capped off with a 50-33 win over Winona State in the Mineral Water Bowl.
"All my teammates believed in me," said Davis on what made that 2019 season special. "We had a senior quarterback (McGinnis) at the time, and they had a redshirt freshman coming in. They (team) could have easily been like, 'Oh no, we don't want him playing. We want our senior.'"
And in the classroom? He's made four deans' lists since freshman year.
Things wouldn't have been so easy, however, if it weren't for Davis' relationship with his quarterback coach, Drew Thatcher, whom he considers his mentor. Davis goes to Thatcher when he wants to keep things in perspective and just talk over things that aren't football.
"I could just talk to him anytime I need a hand or even just going in to chit-chat and not even just on football," Davis said. "… I think that's important because sometimes all you think about in college is football and sometimes you get carried away with that, but just having a coach that's willing to take their time and just talk to you is definitely an important thing."
UNK is 1-0 following a dominant 38-0 victory against Missouri Southern where Davis had 299 yards of total offense, including three rushing touchdowns. Saturday presents a bigger challenge for the Lopers and Davis in No. 23 Pittsburg State.