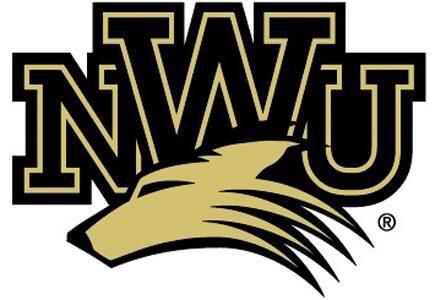 When Nebraska Wesleyan hosted Central at Abel Stadium on Saturday, it was the Prairie Wolves' first football game since Nov. 16, 2019.
But for Wolves quarterback Carter Terry, it was even longer than that. Outside of a few snaps in cleanup duties in 2019 behind all-American Rivers Conference quarterback Jonathan Curti, this was Terry's first game with meaningful playing time since his all-state senior high school season at Northwest in 2018.
Central has many key pieces back from a 2019 team that won the ARC title and reached the second round of the NCAA Division III playoffs. That experience paid off in a 37-19 Dutch victory, moving Central to 2-0 in a shortened spring season after COVID-19 wiped out the 2020 fall campaign in Division III.
"It's been a long time, so I was really excited for this day," said Terry, a sophomore who finished 27-of-50 for 248 yards passing and three touchdowns in his first college start.
"It was disappointing not getting to play last week (a scrimmage April 2 with Buena Vista was canceled)," Terry added. "We came out today, played really hard against a great football team and I'm really proud of our guys."
Wesleyan played Central on even terms in the first half, trailing 16-13 at halftime thanks to a blocked extra point after NWU's first touchdown which Central's Benjamin Crist scooped up and returned 95 yards for two points.
Terry completed 9-of-11 passes in an opening drive that spanned 7 minutes, 34 seconds, covering 75 yards on 14 plays, and was climaxed by a 20-yard TD pass to Alex Mathis. After Central quarterback Blaine Hawkins threw TD tosses of 4 and 5 yards to Logan Mont later in the period to make it 16-6, Terry bobbled a snap, then recovered to hook up with Mathis for a 40-yard scoring strike midway through the second quarter to narrow the margin to three points.
"Coach (Brian) Keller had a great script to open the game, we executed it all week in practice and we translated it to the game," said Terry, who almost didn't play because of a hyperextended knee suffered earlier in the week in practice. "In the second half, they made some adjustments (defensively) we didn't expect based on film. They have a really good D-line, and it was a matter of us not executing our plays right and letting them dictate things."
Central tightened its defense in the third quarter and exploded for 21 unanswered points to end any doubt about the outcome. A fumble recovery in the end zone by NWU's Dakota Prorok after Hawkins lost the ball trying to dive into the end zone squelched Central's first scoring threat of the second half.
But Hawkins scored on a 4-yard run on the next possession before teammate Carson Boyer added a 10-yard TD jaunt and Mont tacked on his third TD with an 8-yard run with five seconds remaining in the third quarter.
The Dutch, which beat Simpson 49-14 last week, piled up 455 total yards against NWU as Hawkins, a senior, was 22 of 33 passing for 235 yards. Mont, a freshman, had 66 yards rushing on five carries and caught six passes for 60 yards.
Terry threw a 10-yard scoring pass to Kevin Tims with 31 seconds left in the game to produce the final score.
"Just for these guys to come out and play a game after everything they've been through means a lot," Keller said. "What's up on the scoreboard stinks, but ultimately just being able to come out and compete is good, and I'm very proud of the way our guys came out and played."