"I grabbed Will after the game, handed him a game ball and I just told him, 'That's one of the better performances ever here.'"
Logan Michaels, the light-hitting catcher for Virginia homered for the first time this season to spark the Cavaliers in Omaha.
The gloomy days of 2021 seemed far away as the College World Series made a triumphant return to TD Ameritrade Park on a sunny Saturday.
The College World Series opened play Saturday at TD Ameritrade Park in Omaha. Journal Star photos: Francis Gardler
At one point during his college football days, Jon Vaughn was told by the team doctor that he needed his sperm for research purposes.
Ahead of the first College World Series game, officials with the city, the NCAA and the CWS outlined what fans need to know about tickets, fan…
In a typical year, the College World Series would boast opening ceremonies, fireworks, autograph sessions and open practices. But this is not …
Dozens of former Michigan football players and other students who say they were sexually assaulted by Dr. Robert Anderson will hold a news con…
This town likes the number 12. Its sports fandom reputation is defined by it.
When you build a house on a crooked foundation, the renovations ar e destined to be more difficult. And not always sensible, especially if the…
There was a time not so long ago, 2012 to be exact, when the big news in college football was conference commissioners simply using the word p…
One of legendary Michigan football coach Bo Schembechler's sons and two players say a doctor molested them, and Schembechler turned a blind eye to it.
One of legendary Michigan football coach Bo Schembechler's sons and two of his former players have described how they were molested by the tea…
Rick Horrow joins and explains if college athletes will get paid anytime soon.
There's an obvious four-word rebuttal for anyone who says that Duke's Mike Krzyzewski, as great as he's been, is the greatest college basketba…
The current format of four teams could soon be expanding to a twelve-team field.
ORLANDO, Fla. — The College Football Playoff could possibly consider expansion in a series of meetings over the next several weeks with some f…
The new deal runs through 2029 season.
A massive sinkhole in Mexico is threatening homes and worrying locals as it grows daily, watch a massive hippo chase a group of tourists in Ke…
There are tough acts to follow — and then there's replacing college basketball's all-time leader in coaching victories. In your first head-coa…

Tabitha Health Care Services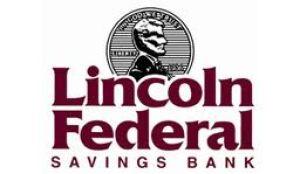 Lincoln Federal Savings Bank
There is a great disturbance in the basketball force.
Virginia Tech freshman football player Isimemen Etute was arrested and charged with second-degree murder Wednesday.
News of Duke men's basketball coach Mike Krzyzewski's looming retirement spread slowly, news that will close a chapter in the storied coach's …
Zach Turner ran a big anchor leg in the 1,600 relay that clinched the Tigers a share of the national title. Then, a protest was filed. 
Duke Hall of Fame coach Mike Krzyzewski will coach his final season with the Blue Devils in 2021-22, a person familiar with the situation told…
When DePaul coach Tony Stubblefield was growing up in Iowa, he attended a basketball camp hosted by George Raveling and instantly was wowed by…
Concordia finished at 42-12 after making its first appearance at the College World Series.