CHICAGO - Northwestern coach Chris Collins has fixed up his garage. Notre Dame coach Mike Brey has taken up Pilates. Loyola coach Porter Moser…
FORT LAUDERDALE, Fla. - St. Thomas Aquinas linebacker Jaydon Hood took an early-spring visit to Minnesota last month. He spoke to the coaches,…
It's late March and Tom Izzo is busy cleaning his garage, and his attic, and his home office with the overstuffed drawers. He's thinking about…
In the space of a few hours, Ryan Decker went from preparing for a weekend series to parsing the end of his college baseball career. The N.C. …
As the spread of the new coronavirus continues to sweep the globe, and as the sports world came to a screeching halt, there has been a growing…
The NCAA Tournament, which was slated to start in full Thursday, has been turned into March Sadness. All those matchups college basketball fan…
With the uncertainty of the season offering one more game, Jason Munsch took advantage, firing an unforgettable no-hitter. 
SEATTLE - Jimmy Lake refuses to speak in hypotheticals. For example, the Washington Huskies' first-year head coach acknowledges that the NCAA …
Nebraska Wesleyan basketball player Nate Schimonitz received another honor on Wednesday: All-American.
The American Rivers Conference named Nebraska Wesleyan's Elizabeth Jones its female scholar-athlete of the year for 2018-19 on Wednesday.
Like the rest of college basketball, the coronavirus pandemic has disrupted Donovan Williams' recruiting process.
Tom Izzo cleaned his closet. He plans on cleaning his garage. He slept until 9 a.m. Saturday morning and he can't remember the last time he st…
The NCAA president announced all March Madness tournament games will be played without fans in the arenas because of concerns about the spread…
DURHAM, N.C. - More than an hour before his final game at Cameron Indoor Stadium, Justin Robinson walked onto the court Saturday afternoon to …
Reimers finished with 29 points, seven rebounds, six assists, two blocked shots and two steals to lead No. 7 NWU.
Nebraska Wesleyan opened the NCAA Division III men's basketball tournament with a win over Webster made possible by a huge second half. Journa…
Concordia's Tanner Farmer took care of three heavyweight matches Friday in Park City, Kansas, to advance to the NAIA semifinals.
Some quick facts to know before the NCAA Division III men's basketball tournament begins.
The University of Maryland ran up an $8.1 million tab paying football coaches not to coach, according to financial records obtained by The Bal…

Tabitha Health Care Services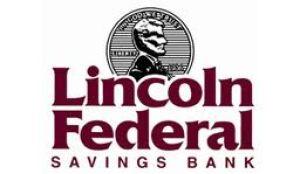 Lincoln Federal Savings Bank
Nate Schimonitz said Monday his hamstring injury "is feeling a lot better."
The No. 2 Concordia women's basketball team took control with an early run and rolled past No. 12 Dordt 94-79 in a GPAC women's basketball tou…
It seemed only fitting that a senior would win the game for Omaha in its home regular-season finale.
Jack Hiller, a senior guard, will be there for NWU's ARC Tournament semifinal game at 7 p.m. Thursday at Snyder Arena against the same Simpson…
The Doane men and the Concordia women captured Great Plains Athletic Conference indoor track and field titles Saturday.
With a rigid double-team on Prairie Wolves' leading scorer Nate Schimonitz, teammate Nate Bahe ensured Senior Day went without a hitch.
Statistically, Navratil is the best to have ever put on a Prairie Wolves jersey.