DALLAS - Texas made headlines recently when it revealed that 13 football players had tested positive for COVID-19 with 10 more in self-quarant…
DALLAS - Call it half-full or half-empty. Either way, a state of Texas decision to limit the capacity of college football stadiums to 50% capa…
The message at the top of UCF's football Twitter page lays it on the line bluntly and accurately: "Want to help us go 1 and 0? Wear a mask."
We're desperate for football scores, right? But shield your eyes from this one, dear readers. CORONAVIRUS 27, FOOTBALL FANS 3
RALEIGH, N.C. - NBA star Zion Williamson's attorneys on Monday called his former agent's allegations he violated NCAA rules at Duke "unsubstan…
Fueled by a sense of empowerment that had been growing for weeks, Ceyair Wright opened his Twitter app the night of June 17. He had something …
Concordia's Philly Lammers is the Journal Star's 2020 state college women's athlete of the year after her senior season saw her earn All-Ameri…
The dynamic has changed. No denying that. If "Power to the People" is a political rally cry, in sports it has become "Power to the Players." "…
Concordia hired Caleb Lang as the Bulldogs' lead baseball assistant on head coach Ryan Dupic's staff.
College football now has an official timetable for the start of the season – whatever way, shape or form that takes. The NCAA Division I Counc…
Florida coach Dan Mullen thinks it's a waste of energy to speculate on all the uncertainties surrounding college football in the COVID-19 era.…
After a 38-win season, one of the most successful in a rich program history, Nebraska-Kearney volleyball coach Rick Squiers is the 2020 Journa…
The Nebraska-Kearney volleyball team is scheduled to have 10 home and 10 away Mid-America Intercollegiate Athletics Association matches this fall.
Back in the day while playing Trivial Pursuit with a couple of recent college grads, one of the kids complained about the fairness of a questi…
We know you want to know if there is going to be a college football season in 2020. Despite what the commissioners and the coaches and the adm…
A Miami judge ruled Tuesday morning that Zion Williamson must answer questions under oath regarding his eligibility to play basketball at Duke…
More and more, it looks like the ramp-up to what officials hope is a full college football season will begin in mid-July. Yahoo Sports reporte…
At some point, the conversations turn to money.
Never mind those stay-at-home orders, the NCAA has been making news. Basketball news. Infractions committee news. The Indianapolis enforcers a…
Here's a sentence you don't see written often in the American sports media: Mark Emmert is right.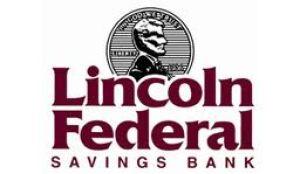 Lincoln Federal Savings Bank

Tabitha Health Care Services
The legal battle between Zion Williamson and his former agent in a Florida court now includes allegations he received impermissible benefits p…
Lincoln Southeast graduate Severyn Foster will be continuing his college football career at McNeese State.
Iona found itself needing to issue a statement about NCAA violations committed by men's basketball coach Rick Pitino, even though he hasn't co…
The pandemic wiped out the NCAA championships for a variety of sports. We'll never know who would have won those titles, but we can take a loo…
MINNEAPOLIS - Laurence Maroney had not been keeping up on the NCAA's glacial steps in embracing something long overdue, but the former Minneso…
NCAA Will Allow Athletes to Make Money From Endorsements The decision, made by the NCAA's board of governors, will go into effect by January 2…
The NCAA is moving forward with a plan to allow college athletes to earn money for endorsements and a host of other activities involving perso…