An advance look at Saturday's state college football matchups.
After their first half against Concordia, the Tigers have allowed just six points over six quarters.
INDIANAPOLIS (AP) — Now that the Big Ten has a rescheduled kickoff weekend, coaches and players can start the sprint to opening day.
When it came time to confront a global pandemic, we should've known college football would whiff on the tackle.
Players were pumped. Coaches were stoked. Fans seemed relieved. Even the president was pleased.
University of Wisconsin athletic director Barry Alvarez, who was the football scheduling chair of the Big Ten's return-to-competition task for…
The contract has 10 pages detailing how the Clemson football team is to be fed at the Hilton Garden Inn hotel the night before a game.
In an unusual season, the Associated Press released their preseason college football Top 25. Find out if your team ranked.
Doane volleyball marked the first college athletic event in the state in the pandemic era, winning a pair of five-set matches. 
A group of Bulldog football players built a chicken coop, then bought six chicks and a rooster with the hope of fresh eggs being laid this fall.
Peru State's season-opening football game at Benedictine, scheduled for Sept. 12 in Atchison, Kansas, has been postponed to Oct. 10 after enac…
Doane has announced a fan plan for fall sports that limits spectators to four family members of student-athletes.
It's often said that a crisis brings out the best in people. This crisis has, alas, brought out the worst in our institutions, which at last c…
Here's a look back at key events that led to Tuesday's announcement.
The Big Ten, I'm sure, has some of the smartest and most accomplished people in the country to consult with. I'm sure they got a lot of advice…
ATLANTA - The Big Ten and Pac-12 canceled football and all fall sports Tuesday and will try again in the spring. The SEC and ACC are, for now,…
Congratulations, college football, you now fully represent America. If not complete chaos, a pretty fair approximation of it. Mixed messages o…
Colleges are scrambling to figure out how many fans can experience the thrills and pageantry of NCAA football in person this season. Texas A&a…
It may seem inevitable, that the pandemic will outflank football and the college season will be lost. It would be the safe, easy call for the …
C'mon, college football, do you have one more miracle in you? One more Boise State Statue of Liberty, one more botched punt at the Big House, …

Tabitha Health Care Services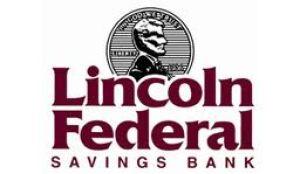 Lincoln Federal Savings Bank
ANNAPOLIS, Md. - For decades, the Navy-Notre Dame series has been touted as the "longest, continuous intersectional rivalry" in college footba…
The vast majority of NCAA schools will now have no fall sports championships, as Division II and Division III announced Wednesday that those e…
The mental gymnastics needed to justify major college football became even harder to execute Wednesday after the latest rush of concerning cor…
CHICAGO - Pac-12 football players penned an essay in The Players' Tribune under the headline "#WeAreUnited" to get the attention of Commission…
The ARC on July 28 reaffirmed its commitment to move forward with the fall season and is sticking with it as every other small-school conferen…
The ARC revealed a reduced schedule in football and single round-robin slates in the other sports.
Will there be a college football season this fall? Some thoughts about the likelihood.