Don't do it, Trevor Lawrence. For your own physical safety and the financial future of you and your family, don't do it. Don't go back to Clemson.
Ryan Day is slowly getting over Ohio State's heartbreaking loss in the College Football Playoff semifinals. "As opposed to every second, (now …
In a now-private Twitter video, Browns and former LSU receiver Odell Beckham was recorded peeling off cash for LSU players after Monday night'…
See all the highlights from the College Football Playoff championship game as No. 1 LSU beat No. 3 Clemson in New Orleans, 42-25.
Relive the College Football Playoff championship game between No. 1 LSU and No. 3 Clemson in New Orleans.
Follow the latest college football news and scores from around the country.
ATLANTA - This is one of those days when we wish we could flip ahead a year, two years, two decades. Would our reaction today mirror the reali…
Riley Sibbel scored 20 of her points in the first half, and Grace Barry took over late with 10 points to slam the door on Dordt's comeback. 
The No. 1 Bulldogs used a pair of shining performances to top No. 6 Dordt on Saturday afternoon. Journal Star photos by Francis Gardler. 
The Bulldogs improved to 13-1 (8-0 GPAC) behind a game-high 18 points from Grace Barry, who also had nine assists.
RALEIGH, N.C. — North Carolina State has hired former Nebraska offensive coordinator Tim Beck as its offensive coordinator and quarterbacks co…
Trevor Lawrence connected with Travis Etienne on a 34-yard touchdown with 1:49 left in the fourth quarter and No. 3 Clemson beat No. 2 Ohio St…
Wyoming's bench helped the Cowboys defeat Division III Nebraska Wesleyan 82-68 Saturday in Laramie, Wyoming.
The college football bowl season begins Friday and runs through Jan. 13 when the national championship will be decided in New Orleans. Here ar…
PITTSBURGH — Dana Rettke had 19 kills, Molly Haggerty added 15 and Wisconsin beat top-ranked Baylor 25-27, 25-21, 25-17, 25-19 on Thursday nig…
An emotional Joe Burrow took to the stage at New York City's PlayStation Theater Saturday night to accept the 2019 Heisman Trophy. The Louisia…
HARTFORD, Conn. - Sen. Chris Murphy continued to hit the college sports establishment Monday, accusing the NCAA and its member schools of devo…
In a classic matchup of unbeaten, top-two teams, Cal State San Bernardino knocked off Nebraska-Kearney 3-1 in the NCAA Division II volleyball …
The Nebraska-Kearney volleyball team continued to finish strong Friday, defeating Rockhurst 3-1 in the NCAA Division II semifinals in Denver.
Nebraska-Kearney took control of the match after dropping the first set and reached the NCAA Division II volleyball Final Four with a four-set…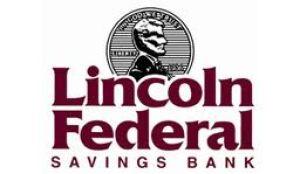 Lincoln Federal Savings Bank

Tabitha Health Care Services
Tremendously well for the quarterbacks and their new teams, judging from the College Football Playoff field. Three of the four starting quarte…
An alleged $40,000 payment to former basketball star Dennis Smith Jr. is at the center of the NCAA's case against N.C. State. In its 66-page r…
Hastings gave up three first-half goals and lost to Central Methodist of Missouri 3-1 in the NAIA men's soccer final Saturday.
The Nebraska Wesleyan men's basketball team rode a 50-point second half to victory Saturday, the Prairie Wolves improving to 9-1 with an 88-63…
Follow the latest college football news and scores from around the country.
Concordia was in each set to the end but couldn't get the key point against Missouri Baptist, falling 25-23, 25-22, 25-23 on Friday in the Rou…
Creighton won its opening match at the NCAA volleyball tournament in swift fashion, sweeping Iowa State on Friday in Minneapolis.