COLUMBUS, Ohio — Justin Fields is leaving for the NFL, which reveals a curious oddity that bodes well for Ohio State next season and beyond. T…
Johnny Dawkins came close to the unthinkable two years ago in Columbia, coming within a fingertip of becoming the first of Mike Krzyzewski's f…
One of the biggest names around the Nebraska volleyball scene is at the point in her life where she can "kind of do what I want." Her next act…
Much to Mike Krzyzewski's consternation, the process of putting together this year's Duke basketball team to help it play at its best is takin…
If you thought Mark Stoops was crazy for dipping into the NFL when the Kentucky coach hired a new offensive coordinator in 2021, there are a l…
Larry Scott and the Pac-12 executive committee have mutually agreed to part ways a year before the end of his contract, the league announced W…
The Nebraska Wesleyan men's basketball team has put the start of its season on hold.
Third-ranked UConn's 103-35 win over Butler Tuesday night in front of a fanless Gampel Pavilion was met with little fuss.
The Nebraska Wesleyan men's basketball team's season opener, Wednesday vs. Buena Vista, is postponed.
Rashad Weaver wanted you to notice.
For the first time since December 1982, The Associated Press men's basketball poll doesn't include Duke or North Carolina.
Peyton Priest is the most experienced player returning from a 25-4 team last winter that won its fourth straight ARC regular-season title.
After winning regular-season and conference tournament championships last year, Nebraska Wesleyan arrives at the abbreviated 2021 season as on…
Every season, every coach in every conference says the same thing. Their conference is the toughest, deepest and most talented.
The most pressing questions heading into the 2020 college football season was whether the season would start at all and, if it did, would it b…
College football will crown a new national champion Monday night, as the strangest and most tenuous season on record ended in a familiar place.
DeVonta Smith ran into the end zone at Hard Rock Stadium untouched — again — and pointed his right index finger toward the sky.
Top-ranked Alabama beat No. 3 Ohio State 52-24 to win its sixth national championship under coach Nick Saban. Here are the highlights in photos.
Follow live updates as the Alabama Crimson Tide face the Ohio State Buckeyes in College Football Playoff National Championship.
Immediately after Clemson's James Skalski speared Justin Fields on New Year's Day – we dress it up as "targeting" these days – Pablo Fields to…

Tabitha Health Care Services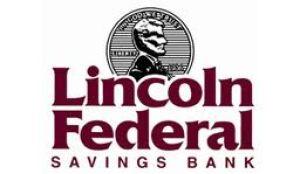 Lincoln Federal Savings Bank
Few people in college athletics believe in a second, third, fourth or 9,999th chance more than Texas athletic director Chris Del Conte, and th…
It's cultural. It's spiritual. It's serenity
Ohio State coach Ryan Day said he "definitely" expects Justin Fields to play in next Monday's College Football Playoff championship game again…
NEW ORLEANS — Numbers have fueled Ohio State all year.
When a teammate became infected with coronavirus, Duke women's basketball players wanted their opponents to be tested for COVID-19 daily just …
Running back Jonah Weyand, wide receiver Korrell Koehlmoos, tight end Garret Schardt, offensive lineman Christian Schlepp and linebacker Lane …
What makes someone a professional? Is it the mere distribution of a paycheck or are there other factors, such as the person's unique level of …