Tremendously well for the quarterbacks and their new teams, judging from the College Football Playoff field. Three of the four starting quarte…
An alleged $40,000 payment to former basketball star Dennis Smith Jr. is at the center of the NCAA's case against N.C. State. In its 66-page r…
Hastings gave up three first-half goals and lost to Central Methodist of Missouri 3-1 in the NAIA men's soccer final Saturday.
The Nebraska Wesleyan men's basketball team rode a 50-point second half to victory Saturday, the Prairie Wolves improving to 9-1 with an 88-63…
Follow the latest college football news and scores from around the country.
Follow the latest college football news and scores from around the country.
Concordia was in each set to the end but couldn't get the key point against Missouri Baptist, falling 25-23, 25-22, 25-23 on Friday in the Rou…
Creighton won its opening match at the NCAA volleyball tournament in swift fashion, sweeping Iowa State on Friday in Minneapolis.
BOSTON - The brains arrive at all hours in white cardboard boxes stamped "RUSH!" Inside each package is an inch-and-a-half-thick foam liner an…
BATON ROUGE, LA. - LSU football hasn't all been a continual, three-month-long second-line dance, you know. While the once and future (?) king …
No. 15 Concordia finished 2-1 in pool play at the NAIA volleyball tournament in Sioux City, Iowa, after dropping a five-setter against No. 3 I…
Gwen Egbert is retiring after seven seasons coaching Doane volleyball, the college announced.
Will Pointon scored on a penalty kick with less than 20 minutes to play and Hastings eked out a 1-0 victory Wednesday over William Carey in th…
Behind another big night from Emmie Noyd, No. 15 Concordia improved to 2-0 with a 25-25, 25-18, 25-18 win against Saint Mary (Kansas) during t…
Trevor Johnson has seen it all before, just from a different perspective.
Lukas Goetz scored two second-half goals and Hastings shut out third-ranked Westmont College 2-0 in the Round of 16 at the NAIA men's soccer c…
Concordia got off to a late start at the NAIA volleyball tournament on Tuesday in Sioux City, Iowa. But once the match against Montana Tech wa…
MINNEAPOLIS - Coach P.J. Fleck had a message for fans after the Gophers lost 38-17 to Wisconsin on Saturday, a defeat that cost them more than…
GAINESVILLE, Fla. - After he exited the field at the Swamp for the last time this season, coach Dan Mullen made his way to the stump to lobby …
Rebuilds usually take awhile; just look at Nebraska football.

Tabitha Health Care Services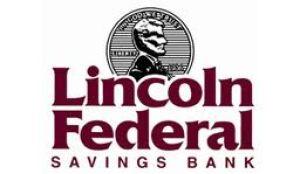 Lincoln Federal Savings Bank
Top-seeded Morningside had no problem with ninth-seeded Saint Xavier (Illinois) in the quarterfinals of the NAIA football playoffs on Saturday…
The Friday-Saturday NCAA Division III national men's basketball tournament simulation continues this weekend for Nebraska Wesleyan in the 31st…
Check out the top 10 things to know about college football as a big weekend of rivalry games approaches.
Six games into her tenure as Doane women's basketball coach, Sheronda Powell has abruptly resigned, the school announced Monday.
The Nebraska Wesleyan men's basketball team recovered from its first loss of the season in a consolation game against the University of Chicag…
HARTFORD, Conn. - As Jim Calhoun and his reborn basketball life have been celebrated, the bright light of national exposure has shined on a li…
IOWA CITY, Iowa - The?entire performance just felt off. Sloppiness interspersed with brilliance. One step forward, two steps back is how P.J. …