It's a nightmare scenario for a team in the NBA's Disney World bubble. A group of players intermingling, competing together, living together, …
The question posed to NBA coaches, scouts and player personnel executives caused most of them to pause rather than give an immediate answer: I…
ORLANDO, Fla. - Andre Iguodala peered between a partition that had turned a large room into two small rooms - one for Zoom interviews and one …
ORLANDO, Fla. - LeBron James opened his news conference following Thursday night's scrimmage against the Dallas Mavericks with a message that'…
Netflix now has Michael Jordan and "The Last Dance" in the United States.
Players from the 22 NBA teams that will continue the season are arriving at the Walt Disney World Resort and settling into their new temporary…
During a conference call with reporters shortly after the Chicago Bulls' 2019-20 season ended abruptly last month, executive vice president of…
The Magic walked into a carpeted hotel ballroom Thursday in Orlando, Fla., outfitted with two NBA courts and four baskets, and made a little n…
Damian Lillard grew up playing "NBA 2K," so he knows it's a big deal to appear on the cover of one of the yearly editions of the popular video…
CHICAGO - You have to love the irony: A video game designer working for Chicago-based Midway Games in the 1990s tweaked "NBA Jam" so the Chica…
The NBA scored points with the public when it suspended the 2019-20 season at the onset of the coronavirus outbreak, setting an early tone Mar…
The "bubble" or "campus" or whatever you prefer to call the NBA's venture into quarantine basketball became real on Friday, when the league an…
Kings forward Jabari Parker announced Wednesday he has tested positive for the coronavirus and guard Buddy Hield was reported to be infected as well.
NEW YORK - The Knicks are planning to interview Jason Kidd as one of 10 or so candidates for their head coaching position. If Leon Rose's gran…
LOS ANGELES - The New York Knicks have received permission to interview Jason Kidd for their head coaching vacancy, according to people famili…
RALEIGH, N.C. - NBA star Zion Williamson's attorneys on Monday called his former agent's allegations he violated NCAA rules at Duke "unsubstan…
For the NBA players, the risks and implications of joining the Orlando bubble have largely been identified and dissected. The most obvious inv…
In the eyes of Los Angeles Lakers and NBA legend Magic Johnson, there has to be a continued fight against racial injustice and a united front …
LOS ANGELES - In the aftermath of George Floyd's death, LeBron James was angry. He showed it publicly through his social media posts. Behind t…
Return-to-play plans in major sports leagues in the United States and beyond have taken shape in recent weeks. Top soccer leagues across the o…

Tabitha Health Care Services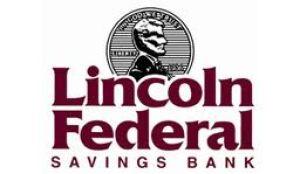 Lincoln Federal Savings Bank
In roughly a month, 22 of the NBA's 30 teams will travel to Florida to embark on a three-month experiment - one without precedent or guarantee…
A Miami judge ruled Tuesday morning that Zion Williamson must answer questions under oath regarding his eligibility to play basketball at Duke…
Dallas Mavericks owner Mark Cuban has a message for whites. "The problem is ours." As racial unrest flared again at protests sparked by the de…
Even after getting drafted by the Chicago Sky in April, Kiah Gillespie was aware of how difficult it was going to be to make a WNBA roster. Th…
Three athletes made over $100 million in the past year. Find out who, and the 20 top earners.
DALLAS - Mavericks owner Mark Cuban is hopeful the NBA will resume the 2019-20 season this summer. And he has a revolutionary idea that would …
Longtime Lincoln broadcaster Dick Janda, who spent 11 years as the "Voice of the Prairie Wolves," calling Nebraska Wesleyan football and baske…