The stage was set and Tony Suarez admitted he couldn't resist one swipe at a grand slam.
Steve Spongberg wanted his Kearney team to get an early jump in the Cornhusker League championship game.
The events of the first inning seemed awfully familiar to Jeff Stoehr.
Union Bank picked the right time to shed its mid-summer blahs.
Josh Scheffert and Logan Ehlers have some far-flung travels planned for this summer, but ultimately, both have the same destination in mind.
* OMAHA GROSS 16, GRETNA 9: In the winners' bracket game at Haymarket Park, the Cougars scored five runs in the fifth inning to take the lead …
MILLARD SOUTH 7, MILLARD WEST 4: Brad McKewin scattered seven hits and John Sorenson hit a solo home run at Sherman Field and the Patriots use…
The ping of the bat at the state high school baseball tournament will be heard in Lincoln for three more years.
It's deja vu for the Silver Hawks, who will be playing Millard West for the fifth time this season.
Nebraska City pitcher Logan Ehlers pitched a one-hitter, striking out 13 and walking just two in five innings in a 14-0 win at the B-4 Distric…
Alec Williams made Creighton Prep pay for the defensive shift it used for him.
There is a sense of symmetry in the Thunderbolts' first-round game with Nebraska City.
The goal always is to get to the state baseball tournament.
The third time definitely was the charm for Eric Brooner.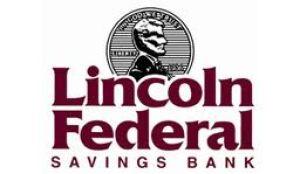 Lincoln Federal Savings Bank

Tabitha Health Care Services
Vince Flynn swears he wasn't a troublemaker as a child.
Alex Jones wanted to make sure reporters were talking to the right guy.
Millard South didn't miss a step when Lincoln Southwest broke on top.
Omaha Westside is sitting in the catbird seat.
The numbers for Don Buresh hadn't been intimidating.
The changeup is a very forgiving pitch for the pitcher but can be a devil for batters.