NU's young backup QBs need time to develop. So, some advice in that regard courtesy of the great John Wooden: Be quick, but don't hurry. 
Five days into the shrunk-down NCAA Tournament and we're down to eight teams. Here's how things stand in Omaha.
"I think a lot of people were skeptical ... as to how we were going to show out without Lauren, and I think that everyone stepped up."
Three unconventional rounds of the NCAA volleyball tournament are in the books.
The Huskers will be making their ninth straight Elite Eight appearance on Monday when they take on Texas. Brent C. Wagner previews the match.
Samantha Mannix, a four-time state champion at Elkhorn South, won both of her doubles and singles matches against Nebraska.
The International Olympic Committee said the Tokyo Games are to be rescheduled to a date beyond 2020, but not later than summer 2021.
A month into the NBA  season, a new company is catering to basketball fans with die-hard champagne taste — with a line of caviar tins branded …
HOUSTON — Jose Altuve, the 5-foot-6 driving force of Houston, delivered a swing that will play in Astros' highlights forever.
MIAMI — An environmental report poses a new problem for the proposed site of David Beckham's Major League Soccer stadium in Miami: Tests show …
NEW BRUNSWICK, N.J. — New Jersey's flagship university has asked a high school in Louisiana to change its logo because it's identical to the b…
The ongoing blackout of 17 CBS stations in large U.S. markets on DirecTV has left subscribers of the satellite system's NFL Sunday Ticket with…
LAS VEGAS — A $1.9 billion stadium being built for the NFL's Oakland Raiders when the team moves to Las Vegas next year is being named for All…
A roundup of Saturday's high school sports action from around the area.
Sabrina Starks was the connection for some people in Nebraska to one of the most exclusive tickets in the state this year.
A look at Saturday's results from the oval.
A look at Saturday's results from the diamond.
A look at Saturday's results from the pitch.
A look at Saturday's results from the pitch.

Tabitha Health Care Services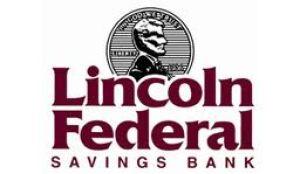 Lincoln Federal Savings Bank