Big Ten champion Kate Smith shot a 74 and now leads all Husker golfers with a two-day total of 152, tied for 40th overall.
Some names on the list may surprise you (Cameron Jurgens), others may not (Oliver Martin). We've rounded up the top 10.
You followed along all spring. Who's your standout player from the outside linebacker group? How about the "stock-riser?" Compare notes with us.
Just how empty did Nebraska come up in receiver recruiting in 2018 and 2019? Take a look and see why Huskers are on rebuild No. 2 under Frost. 
"Goodness gracious, so many weird things happened in that game" — Griffin Everitt's go-ahead single helps Nebraska defeat the Scarlet Knights 7-6.
The Nebraska women's golf team shot a 19-over 307 during the opening round of NCAA regional play to sit in 15th place Monday in Columbus, Ohio.
The International Olympic Committee said the Tokyo Games are to be rescheduled to a date beyond 2020, but not later than summer 2021.
A month into the NBA  season, a new company is catering to basketball fans with die-hard champagne taste — with a line of caviar tins branded …
HOUSTON — Jose Altuve, the 5-foot-6 driving force of Houston, delivered a swing that will play in Astros' highlights forever.
MIAMI — An environmental report poses a new problem for the proposed site of David Beckham's Major League Soccer stadium in Miami: Tests show …
NEW BRUNSWICK, N.J. — New Jersey's flagship university has asked a high school in Louisiana to change its logo because it's identical to the b…
The ongoing blackout of 17 CBS stations in large U.S. markets on DirecTV has left subscribers of the satellite system's NFL Sunday Ticket with…
LAS VEGAS — A $1.9 billion stadium being built for the NFL's Oakland Raiders when the team moves to Las Vegas next year is being named for All…
Goals can be difficult to come by in the state tournament. Perhaps that makes the Silver Hawks' scoring burst even more impressive.
Chot is one of those rare state cross country champions still looking for a first gold on the track. It's not something he dwells on.
Creighton's Morrison Stadium will be a soccer hotbed for the next eight days. Here's your one-stop for all of the action.
Here's a look at the latest state leaders heading into districts.
Coach Tyler Ortlieb said some of the younger Dragons "psyched themselves out going into the game," and he noticed it in a scoreless first 15 minutes.
Creighton's Morrison Stadium will host all the action. Let us keep you up to date with scores and schedules.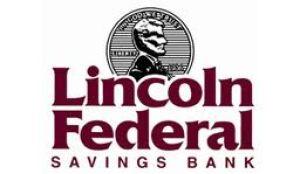 Lincoln Federal Savings Bank

Tabitha Health Care Services