Nebraska senior Dicaprio Bootle comes off as thoughtful, calm and reliable -- traits that become particularly important during a time like this. 
Seven Husker teams have made the NCAA Tournament. Another won the NIT. So which team is best? Vote now. 
A day before the one-year anniversary of his introductory press conference, Fred Hoiberg expresses confidence in the direction of the program. 
Through the years, the Huskers have dipped into their bag of tricks countless times. Here's a look at some of the best unique play designs. 
There's talk about what a modified (or canceled) football season might look like, the chance that it proceeds somewhat normally and more.
While not surprising, the move formalizes what will become extensive changes in the college football and basketball recruiting calendars. 
CINCINNATI (AP) — "People ask me what I do in winter when there is no baseball. I'll tell you what I do. I stare out the window and wait for s…
(All dates set before season was suspended until further notice)
TBA — Opening day, active rosters reduced to 26 players.
(All dates set before season was suspended until further notice.)
April 17 — Deadline for restricted free agents to sign offer sheets.
LOS ANGELES - Dr. Andrew Yellen, 72, is in his 36th year as a Granada Hills-based sports psychologist after spending 10 years as football coac…
The New York Jets need an edge rusher. Badly. And Jets general manager Joe Douglas on Wednesday said that the team has been in contact with Cl…
Lincoln Northeast High School hired Matt Uher as its new athletic director.
With pools around the globe closed due to COVID-19, many competitive swimmers, including a former Thunderbolt, are recalibrating before diving…
With most of the globe on hold amid the pandemic, Kalynn Meyer is staying busy with discus, shot put, volleyball, and of course, farming.
Noah Lambrecht ran cross country at McCool Junction even though he had several health challenges. Last week he earned a national award.
Truth be told, Crete coach John Larsen never had to worry about Morgan Maly being dialed in. The 6-foot-1 Creighton recruit brought it every game. 
Two years ago, Hunter Sallis was a skinny 6-foot freshman who averaged 12 minutes and 4.3 points per game. Oh, how times have changed.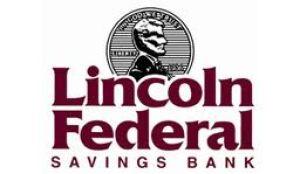 Lincoln Federal Savings Bank