Sometimes, the definition of an "in-home" visit in recruiting doesn't quite fit the bill. 
Nebraska A.D. Bill Moos hopes Tommie Frazier understands that Scott Frost is trying to rebuild the Husker program "from the ground up."
Nebraska's final match at home this season was one to remember.
A look at the 2019-20 college bowl schedule.
Nebraska had four known official visitors on campus this weekend.
The Nebraska volleyball team's next match in the NCAA Tournament will be on Friday at 3:30 p.m.
SAN DIEGO (AP) — Ted Simmons can thank WAR, on-base percentage and other modern measures of baseball players for helping him reach the Hall of…
CHICAGO (AP) — Conor Garland and Nick Schmaltz scored in the shootout against Robin Lehner, and the Arizona Coyotes rallied from two goals dow…
MIAMI (AP) — Tyler Herro scored 27 points, including a go-ahead 3-pointer with 38.2 seconds left in overtime, and the Miami Heat held off the …
OAKLAND, Calif. (AP) — Derek Carr rolled to his right and waited several seconds for a receiver to break open in the end zone. When nobody did…
MIAMI (AP) — Game on the line, perfect home record on the line, and the Miami Heat turned to their teenager.
DALLAS (AP) — Sacramento's Nemanja Bjelica matched his career best with 30 points and Dallas' Luka Doncic missed a game-tying attempt in the f…
SAN DIEGO (AP) — Marvin Miller, the union leader who revolutionized baseball by empowering players to negotiate multimillion-dollar contracts …
It's a defining feature of the group — an unwillingness to coast by on talent, instead opting to put in hours to better their craft.
Snapshots of the 2019 Journal Star Super-State volleyball team. 
OMAHA — There wasn't any game-changing strategy adjustments that helped Lincoln Pius X overcome a 12-point first-half deficit to Millard West …
A look at the top volleyball players from around the state in 2019.
The secret to Marriah Buss' success is pretty simple — all it takes is a cup of coffee.
A look at Saturday's stats from the prep hardwood.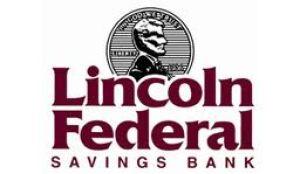 Lincoln Federal Savings Bank

Tabitha Health Care Services