Alex Gordon had a short day of work that was long on recognition as he called it a career in the Kansas City Royals' season-ender.
If you have to ask why Frost must proceed intelligently in coming weeks, you're unfamiliar with the first four games on NU's schedule.
How former Huskers and state of Nebraska players fared in Sunday NFL action.
As former Nebraska and Lincoln Southeast star Alex Gordon eyes end of pro baseball career, Barrett Ruud and Nick Bahe help us reminisce.
Middle guard Ed "Fast Eddie" Periard earned his nickname because of his tremendous speed on defense.
"Coach (Bob) Devaney got us fired up at the half," Husker quarterback Jerry Tagge pointed out. "He had a few things to (say to) us."
PARIS (AP) — The Latest from the French Open (all times local):
BALTIMORE (AP) — The mother of Baltimore Ravens offensive guard D.J. Fluker's child faces a misdemeanor kidnapping charge after being accused …
Senior linebacker Deandre Johnson is helping answer the questions about who would replace Darrell Taylor for No. 21 Tennessee.
LIVERPOOL, England (AP) — Diogo Jota marked his first game for Liverpool in the English Premier League with the last goal as the champions bea…
LaMelo Ball has played around the world, from high school in California to pro ball in Australia.
ATLANTA (AP) — The Atlanta Falcons returned to work Monday, trying to convey a sense of normalcy in a season that has quickly flown off the rails.
Ron Rivera continues to support Dwayne Haskins a day after the quarterback's four-turnover game, only this time it came with a qualifier.
The Millard West standout didn't overcomplicate an already stressful recruiting process. Her heart and mind said Iowa, so she made the pledge.
The latest high school football ratings from the Journal Star.
A pair of area athletic directors and an NSAA official offer insight into the challenges of playing high school football during a pandemic.
Jordyn Bahl was at her best, striking out 19 batters in a no-hit effort — against the No. 6 team in the country, no less. 
Highlights from Saturday's prep sports action.
Saturday's high school girls golf results.

Tabitha Health Care Services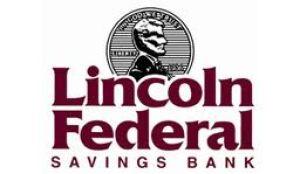 Lincoln Federal Savings Bank