OMAHA — Momentum and confidence go a long way at the College World Series.
The consensus three-star recruit from Littleton, Colorado, liked what he saw during his Monday to Wednesday stay in Lincoln.
The U.S. team, which includes former Huskers Jordan Larson, Kelsey Robinson and Justine Wong-Orantes, went 14-1 in the preliminary round.
"The expectation year in and year out should be to host a regional (and) have a chance to go to Omaha."
Henrichs is no rookie to the CWS' umpiring crew. Even still, "it does make it special" when that call arrives on the third Monday of May.
Dominic Raiola speaks with pride about his son's performance during Friday Night Lights. Ultimately, though, Dylan will make his own college choice.
Ben and Ariel discuss favorites cashing in once again in the MLB.
Ben and Ariel discuss the Astros winning their 10th straight game.
LONDON (AP) — Cristiano Ronaldo is racking up the records at the European Championship, and Associated Press photographers are capturing every…
COPENHAGEN, Denmark (AP) — Danish health officials have urged soccer fans who attended the European Championship game between Denmark and Belg…
Spain's big win propels them into the knockout round, while Portugal, France and Germany all advance from Group F. Watch the highlights.
Carl Nassib is the new Jackie Robinson.
A look at Wednesday's results from the diamond.
Carpet Land and JC Brager played an American Legion baseball game Tuesday at Sherman Field. Journal Star photos by Francis Gardler.
A look at Tuesday's results from the diamond.
Monday was another reminder Bahl's incredible production on the field. It also shined a light on the lesser-known Bahl, the off-the-field version.
"You're never going to get another one like her. "No way. You might have one girl in one sport that just really excels. She excels in all three."
Elkhorn's Drew Christo is the Journal Star's athlete of the year. Here's a look at 12 other multi-sport standouts that shined in 2020-21.

Tabitha Health Care Services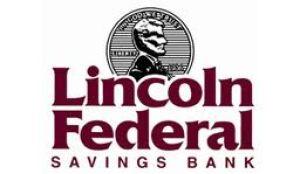 Lincoln Federal Savings Bank