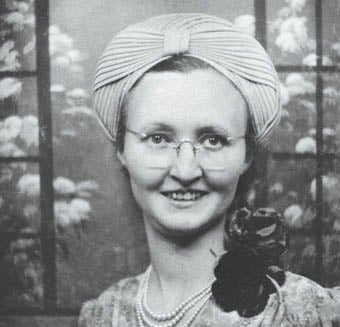 Lilyan Fencl grew up outside of Ceresco.
Her dad farmed. Her mom worked at cafes in town.
She had two older sisters, Marie and Hattie, and a younger brother Bohmer.
They all married and moved away from home.
Lilyan came to Lincoln to a big white house to work as a maid for a wealthy family.
"The Ward family was kind of like her adopted family," said nephew Robert Laudenback.
He remembers his step-father's sister as a timid soul, who didn't have a social life, and may have not completed high school.
"She was seen and not heard most of the time. "
Laudenback was a young man living in Lincoln at the time of the murders. He was surprised to read news reports that described her as deaf.
She might have been a bit slow, he said, but no one in the family ever spoke of her not being able to hear.
Lilyan was 51 when she died at the Ward house, along with her employers. Laudenback and his buddies armed themselves with shotguns, ready to track the killers down.
It bothers the man, now retired in Wahoo, to think of his meek aunt and what happened.
"When 'ol Charlie got there if he would have just told her to go in the other room she would have stayed there forever and not bothered anybody."