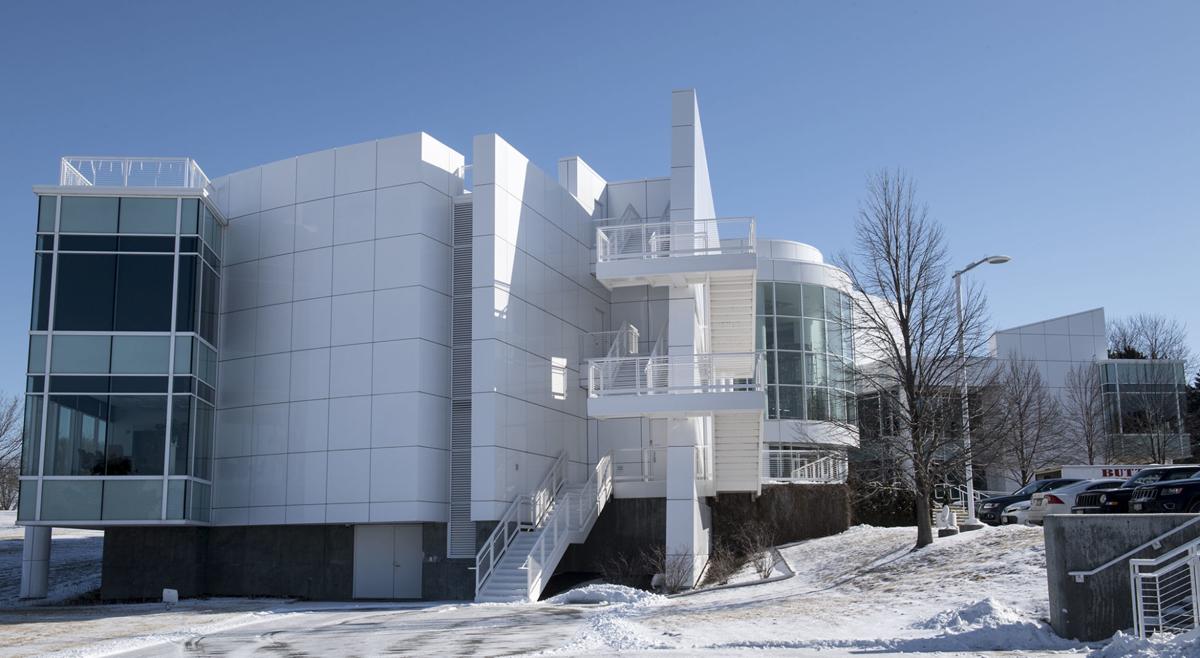 Kimberly Rath could have taken her business almost anywhere.
As co-founder and chairman of Talent Plus, a human resources consulting firm that has called Lincoln home since it was founded in 1989, Rath certainly had a plethora of options when she decided where to establish the company's roots.
Bigger Midwestern cities like Denver, Chicago, Kansas City and St. Louis beckoned. Even some smaller communities, like Colorado Springs, tried to lure the firm. But Rath and other decision-makers within the company stuck with Lincoln, long before it was popular for startup companies to do so — the words Silicon Prairie weren't even part of the lexicon at the time.
That decision has paid off in the company's 30-year history, Rath says, with plenty of qualified employees graduating from local universities and a city that appeals to more-experienced candidates who are looking for a place to raise their kids.
"We didn't look very far," says Rath, who herself graduated from the University of Nebraska-Lincoln. "I see Lincoln Public Schools as a really pivotal point to get people to move here. And the work ethic and the values of the city are very strong. People are very productive in companies around Lincoln, and they work hard and they want to make a difference. … And it's just easier to live and work here."
So off they went, first starting as a company that created employee assessments and delivered them through an in-person or over-the-phone interview process and later evolving into what Rath calls a "science and technology company" that does most of those assessments online. The data from those assessments are then used to form a talent profile that helps employers identify job candidates who would be a good fit.
"When we match an employee to a particular company in a particular role, we believe they have the potential not only to do an adequate job, but we believe they have the potential to excel in that job and really, really like it, and also fit the company culture," says Larry Sternberg, who has had several roles with Talent Plus since joining the company in 1999, including president.
The drastic change from mostly in-person to mostly online assessments meant Talent Plus had to significantly increase the number of computer programmers and technicians at its headquarters adjacent to Holmes Golf Course near 70th Street and Pioneers Boulevard.
That transition wasn't easy, but it's a testament to Rath's ability to adapt to her surroundings, says Sternberg.
"Kimberly is a possibility thinker, and she insists that everybody in the company is a possibility thinker," Sternberg says. "If you go into her office to talk about any situation, and you have some possible recommended actions you're going to take, she'll come up with five more that you haven't thought of, and you come out of there with more ideas and possibilities. She's extremely resourceful in that way."
To that end, Rath is looking forward to a new initiative the company plans to roll out in 2019 that will allow Talent Plus to better connect with its clients' employees. The platform will be focused on team dynamics and development, Rath says.
"One of the things we know from all the research we've done is top performers want to work on a top-performing team," Rath says. "So one of the ways to retain people in this very tight labor market is (to realize) top-performers want to come in every day and work with people who are hitting it out of the box, are energized and innovative. So we're spending a lot of time thinking about how managers can best manage individuals and their team."
As she looks back on 30 years at Talent Plus, Rath says the company has by and large been able to accomplish what she and other leaders envisioned. They wanted to be a global company that worked with the world's top brands, and today there is a Talent Plus office in Singapore and big-name clients include the UCLA Health Care System, Delta Airlines and ExxonMobil. They just had to tweak the business model along the way, Rath says.
But none of that would have happened without her, says Sternberg.
"At the end of the day, there really is no substitute for just good-old hard work, and believe me, she puts in the hours," he said. "She works harder than everybody else in the company."
Be the first to know
Get local news delivered to your inbox!