So much work to be done before Lincoln's second-tallest building is towering over Q Street like a spike in the city's skyline.
Scrape away the old Applebee's. Get the wind tunnel results from Denver and the engineering specs from the Atlanta high-rise pros.
Build down first, by sinking 150 concrete pilings more than 90 feet into the earth.
Then build up, by pouring concrete floor after concrete floor and concrete floor — 20 in all — until Lied Place Residences has risen 250 feet, its highest floor-to-ceiling windows offering an unobstructed view of Memorial Stadium, and beyond.
Then, more work: Find a first-floor restaurant, fill the next three floors with offices and build out the 40 high-end condos, where the prices will climb with the elevation.
And during all of this, marry this $32 million building to the Que Place Garage, which will cradle the high-rise's lower floors on three sides, without damaging the parking ramp.
"It will definitely be our tallest building," said Chad Wiles, vice president of Hausmann Construction, which will break ground this spring. "And anytime you're building next to a structure like that, you have to do a lot of planning up front."
But some of that planning was done a quarter-century ago.
The sliver above Applebee's
To find that forethought, look at the walls inside the parking garage's stairwells.
Now look more closely. On every landing, the smooth concrete yields to a doorway-sized section of concrete blocks.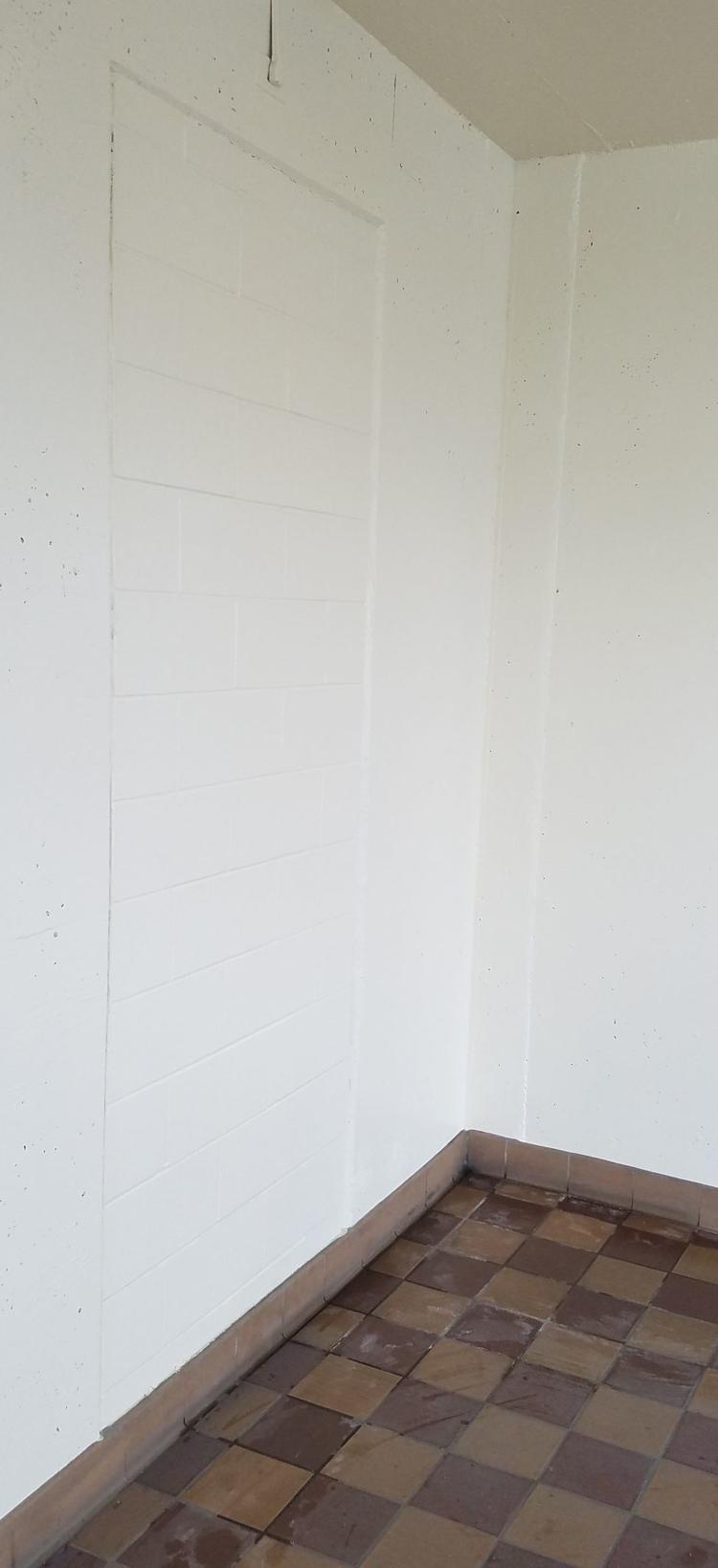 They were built to be easily punched out, to provide parking access to an eventual neighbor. When the city built the Que Place Garage in the early 1990s, it envisioned another building slipped in against its north side, something attractive to face the Lied Center for Performing Arts, which had just gone up across Q Street.
"A multi-story building was always intended," said Tam Allan, who's developing the planned high-rise. "The Lied Center stakeholders didn't want to be facing a slab of parking garage."
Instead, they would get a low-slung chain restaurant.
Initially, three developers submitted plans for the site, and the city chose a project pitched by the Downtown Lincoln Association Foundation — a seven-story building with retail on the first floor and apartment and condos above.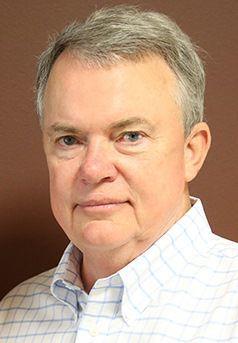 But in late 1994, the foundation pulled the plug — too much money for the nonprofit to spend — and the site remained unused, until Applebee's opened six years later.
Allan would see that restaurant when he was leaving the Lied Center, and he'd see all of the missed potential in the empty air above it.
"I kept noticing the sliver above the Applebee's. Not many people noticed it over the years," he said. "There's tremendous frontage. And the view, my gosh. You're looking at Memorial Stadium. You can see Hawks Field. You can see Pinnacle (Bank Arena)."
The restaurant closed in 2013. A year later, Allan and a partner bought the slim piece of property for $1.2 million.
It's a narrow footprint for a big building — only about 5,300 square feet — but it came with built-in parking, something critical to a downtown development.
They started developing a plan that would change the skyline, but they weren't alone.
Other projects grounded
In 2016, and with great fanfare, the mayor unveiled plans for Block 54, a 15- to 17-story project at Ninth and O streets that included two hotels, up to 50 condos, a restaurant, ballroom and parking garage.
Its developers leveled the three existing buildings —including Knickerbockers and Recycled Sounds — and then, nothing happened. The corner remains empty, the $72 million plan dead, though developers hope to propose a smaller project.
And in 2017, a New York company announced another grand plan, this one a block away at Ninth and P. The $92 million City Centre would replace the Journal Star building with a nine-story structure, hundreds of apartments, a rooftop pool, offices and retail space. But the developer has since told the city it's facing significant difficulties, and the chances of the project moving forward are remote.
In each case, the developers had entered into redevelopment agreements with the city to receive tax-funded incentives.
But two key problems can surface after those agreements are signed and before construction begins, said David Landis, director of the city's Urban Development Department.
The first: Significant cost increases, like the price of steel and other building materials. The second: Failing to line up all the financing, because lenders can have requirements developers can't meet.
The 20-story Lied Place appears to have avoided those problems. By the time its developers met with the city to try to secure $5 million in tax incentives, they had their financing in place, and they had a firm grasp of the overall cost.
"So they had a good strategy, through diligence and preplanning, to satisfy both those difficulties that the developers have to overcome," Landis said.
The developers had done their homework. "We've had a limited number of surprises along the way that seem to set back other projects," Allan said. "Everything has gone pretty much the way we had anticipated it. That has been good."
And before they went public with their plans, Lied Place's developers had already booked buyers for nearly half of its condos.
Condo buyers commit
They found their future tenants through word of mouth, Allan said. No marketing. No sales pitches.
Almost all the buyers are from Lincoln. And more than half plan to live at Lied Place year-round.
That sets it apart from a newer condo collection down the street in the West Haymarket. Hobson Place opened at Canopy and Q in 2014 and sold out its 32 high-end condos, which range in value from $440,000 to $780,000. But only two owners list Hobson Place as their permanent residence, according to county property records. Most live in other Nebraska towns and other states, including Colorado and Arizona.
Lied Place's developers have fielded interest from university staff and faculty, who like the proximity to campus. And they're selling condos to others already living downtown but wanting an upgrade.
Lower-level units will be the least-expensive, at about $375 per square foot, so a 1,000-square-foot, one-bedroom unit will sell for just less than $400,000.
But the price goes up as you go higher, Allan said, and most of the units above the 10th floor — after it clears the parking garage, and the condos offer both north and south views — are already committed.
More than a half-dozen buyers bought two apiece, either side-by-side or on consecutive floors, so they can combine the condos and double their space.
"We didn't necessarily anticipate that," he said. "But we're delighted."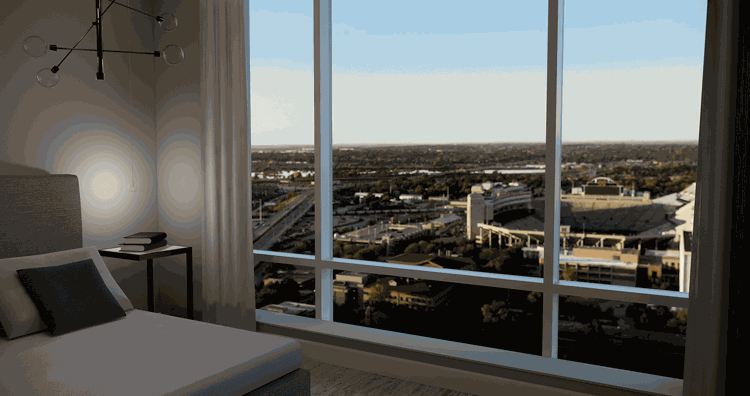 Lied Place will sell the second, third and fourth floors as office space, and it's searching for a restaurant to fill the first floor.
Allan and his partners will take their time to find the right operator, willing to offer low rent to help the business succeed.
"We will, in effect, be subsidizing it," he said. "We're going to be very careful to make sure the restaurant is a good match for the building."
It won't be Applebee's, or any other national chain.
'A long-term building'
This will be new ground — and new sky — for builders in Lincoln.
Nothing this tall has been built in nearly 90 years, when the Capitol reached 400 feet. The U.S. Bank Building, which went up in 1969, stopped at 220 feet.
So the developers of the 20-story, 250-foot Lied Place hired a high-rise firm in Atlanta to help with the engineering.
"We said, 'We're just trying to be really, really careful,'" Allan said. "They laughed. They said, 'We build 80-story buildings.'"
Still, they want to be careful. They paid a Denver firm $60,000 to analyze a miniature mock-up of Lied Place and much of downtown Lincoln in a wind tunnel, so engineers can design it to shoulder wind loads of more than 125 mph.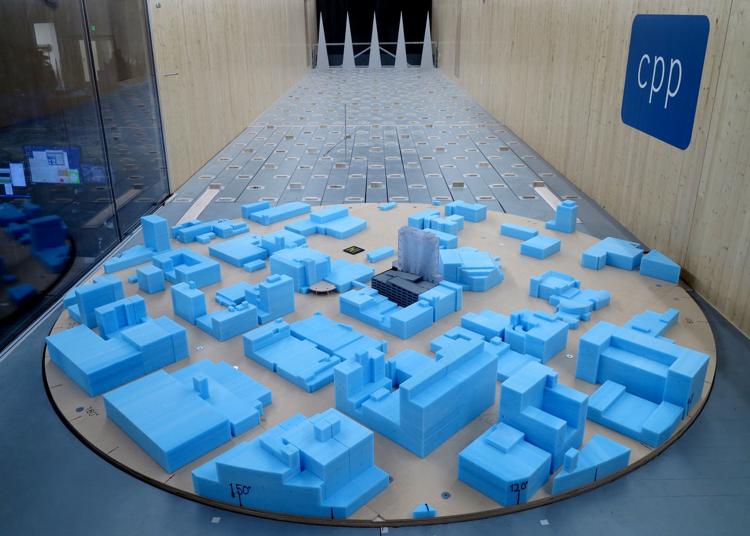 "You try to model as exact as possible," said Wiles of Hausmann Construction. "When you have different angles of wind that travel through existing buildings, it will hit our building in a certain way."
The building will move in the wind, but builders want to limit how quickly it sways, not necessarily how far.
"It's the acceleration, not the distance," Wiles said. "When you're up on the top floor, you don't want to feel like you're being shaken back and forth."
The project will present other challenges. The small area will make for a crowded workplace. And they must be careful not to undermine the foundation of the 25-year-old parking garage.
But construction should begin in April, once Applebee's disappears, and end in early 2021. They'll sink 150 pilings into a rock layer 90 feet below — pouring concrete into a drill bit with a hollow shaft in the center.
Then they'll start building, pouring a concrete level, and then another. They'll thread each floor with steel tendons in plastic sheets, and tighten those to stiffen the building.
That's a different approach than most recent construction, Allan said. Think about the new Railyard-area buildings to the west, the student housing to the south. Masonry bases, steel construction above. It's cost-effective, but it limits the height.
"There has not been a building built like this, certainly for residential purposes, for well over 25 years. It's very expensive," Allan said. "But this is a long-term building; it's going to be prominent on the skyline."
What's going up in Lincoln
Holiday Inn Express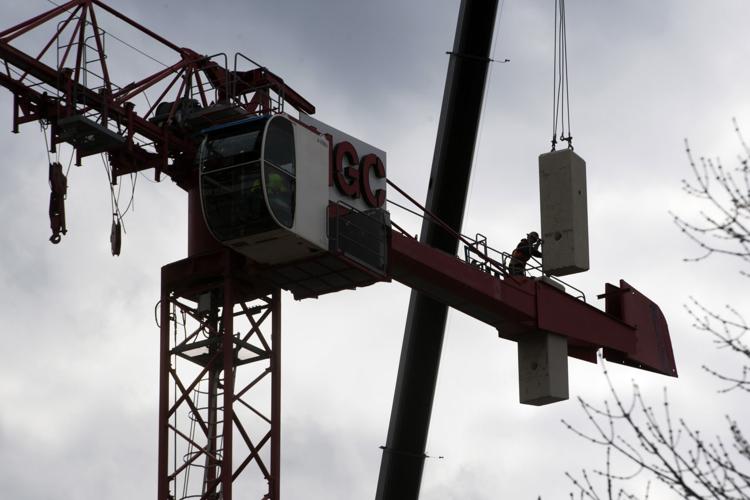 VA Clinic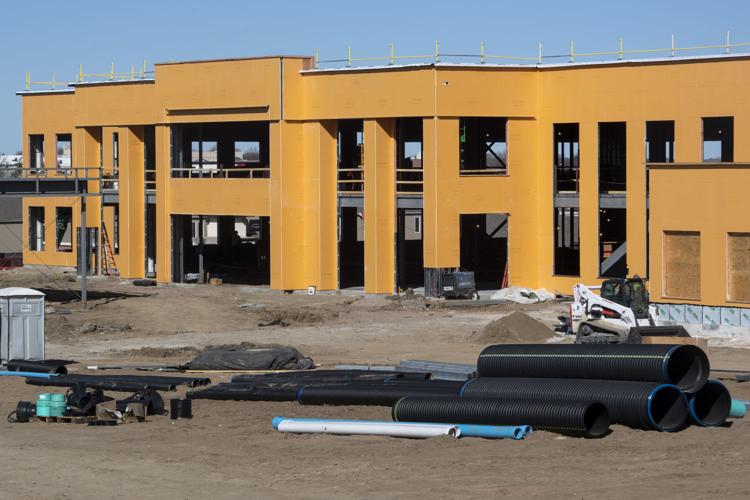 Antelope Tower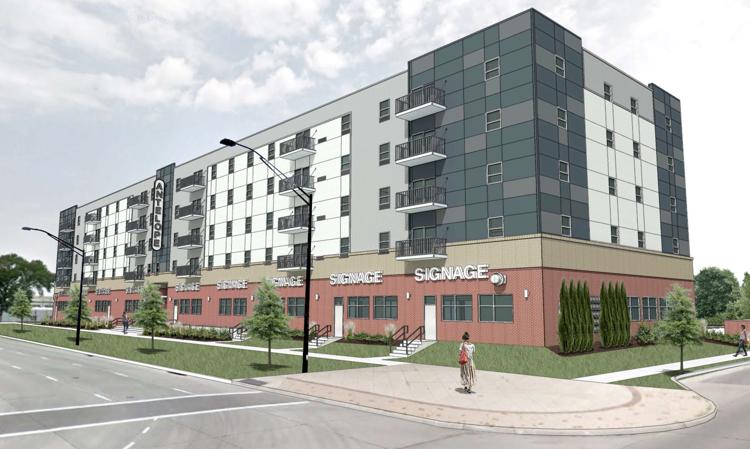 Mourning Hope Grief Center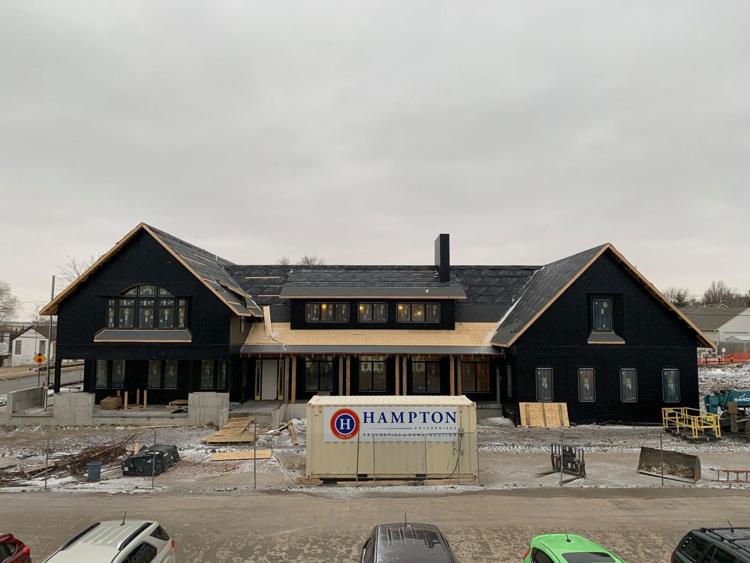 State office building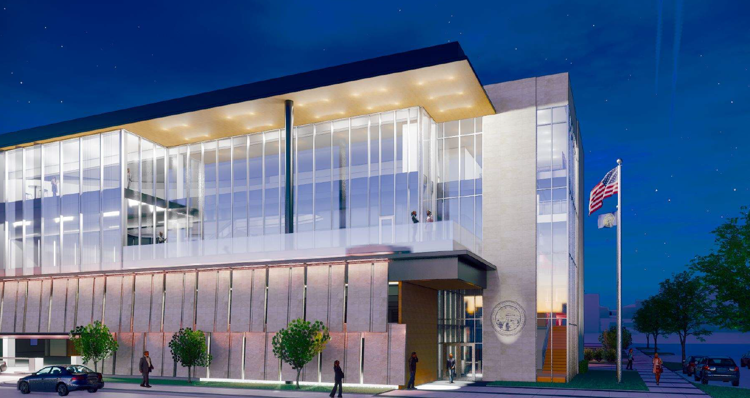 Lincoln sports complex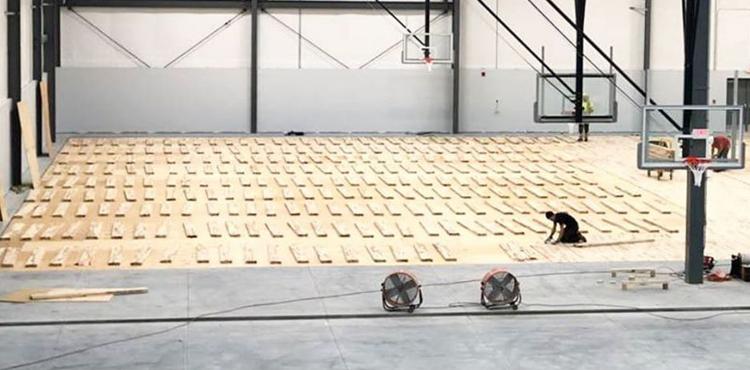 Campion project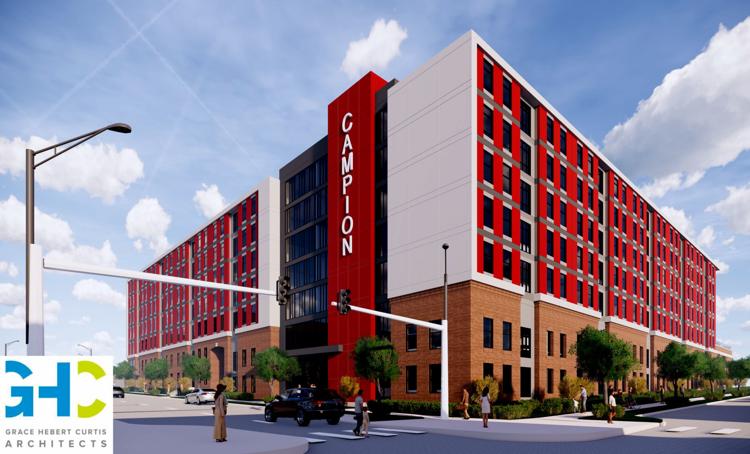 300 N. 48th Street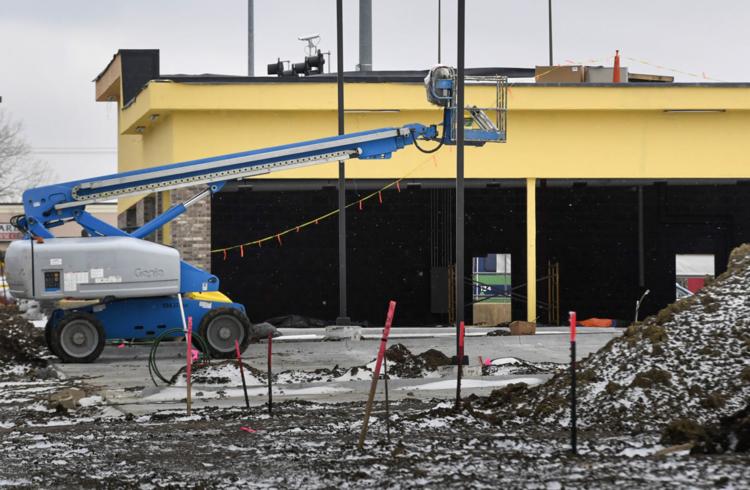 Gold's Galleria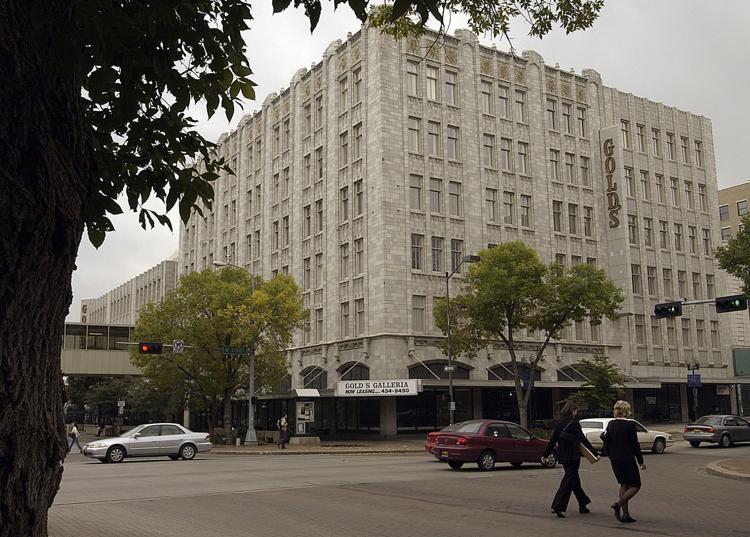 Madonna New Patient Wing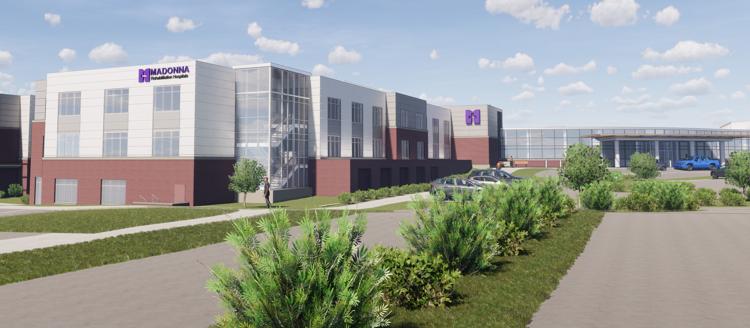 Wesleyan theatre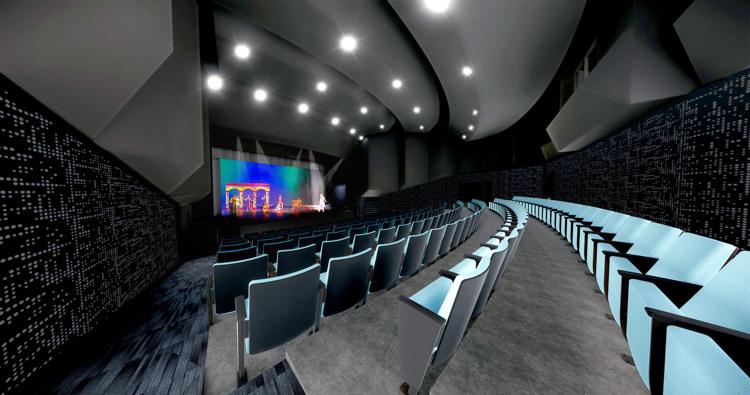 Tommy's Express Car Wash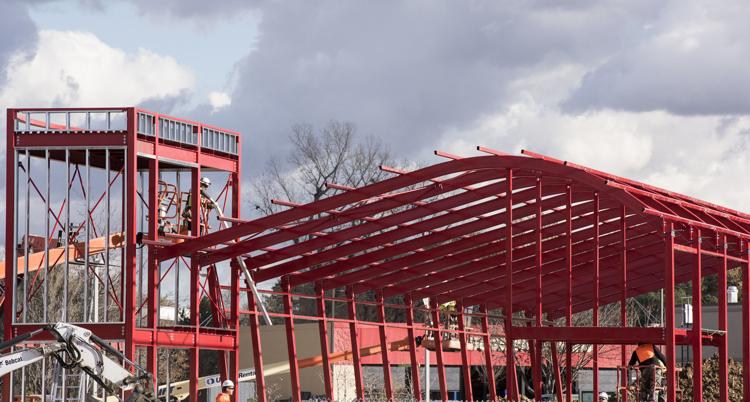 Lied Place Residences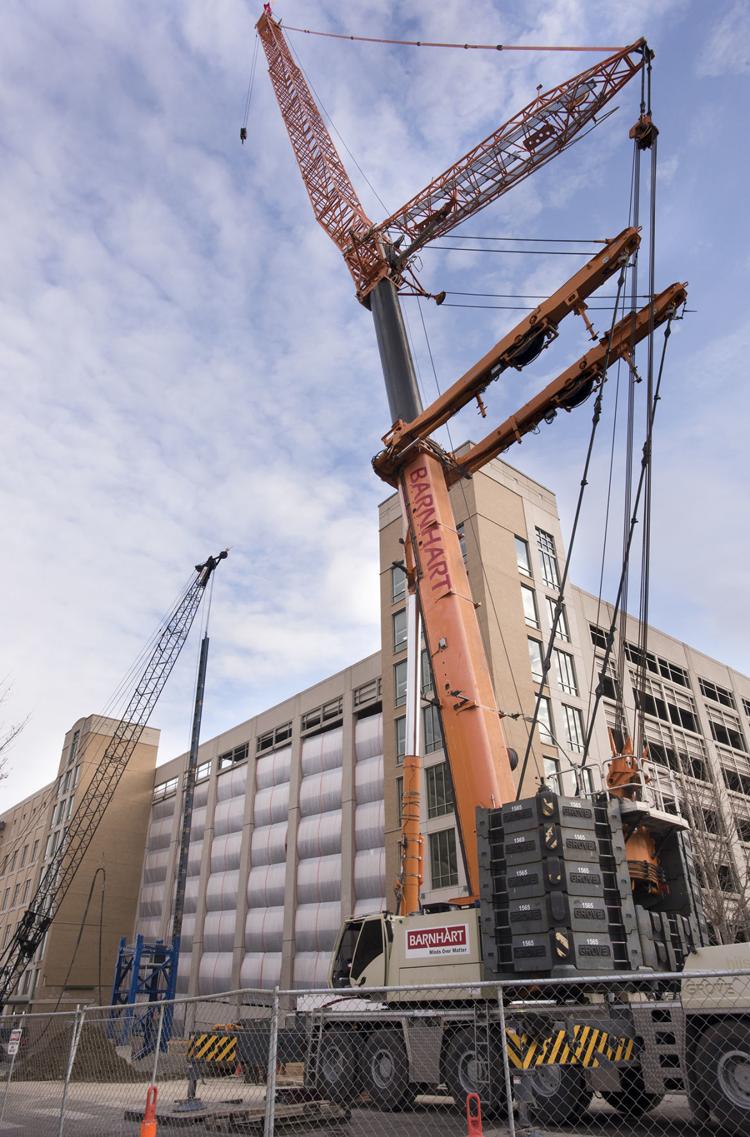 Bryan Physician Network
New football complex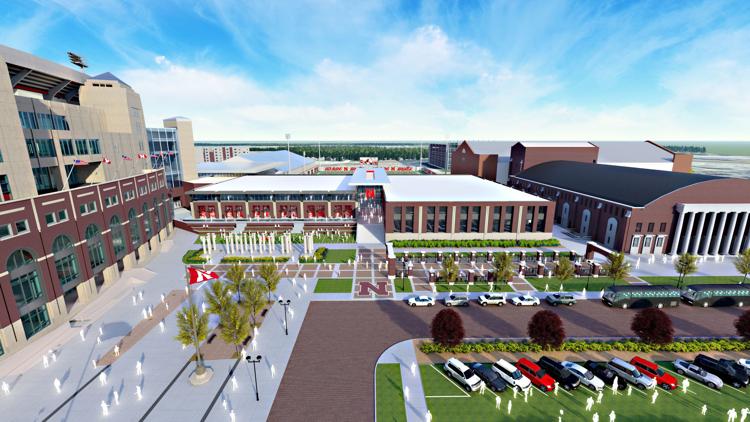 Sun Valley Lanes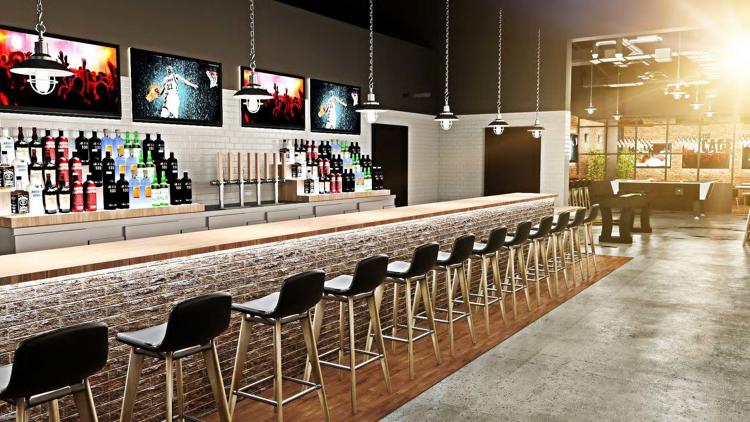 Telegraph Flats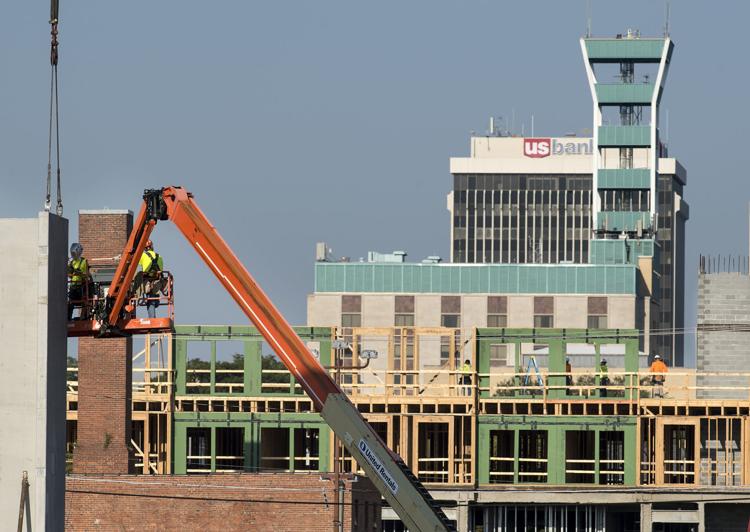 SCC renovations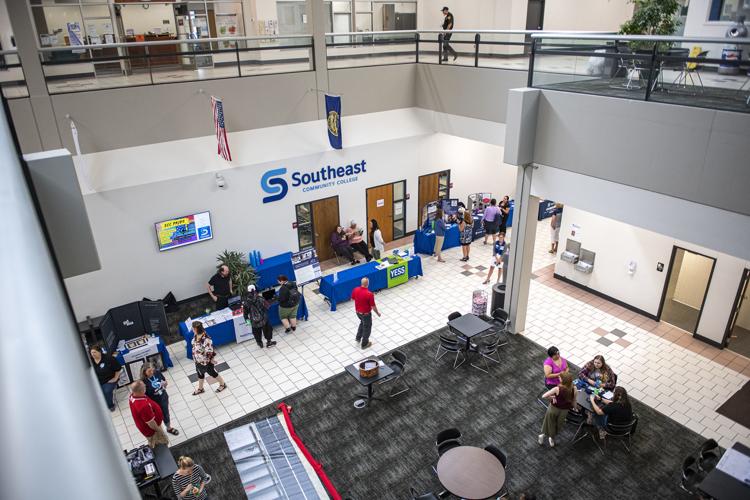 Nebraska Innovation Campus hotel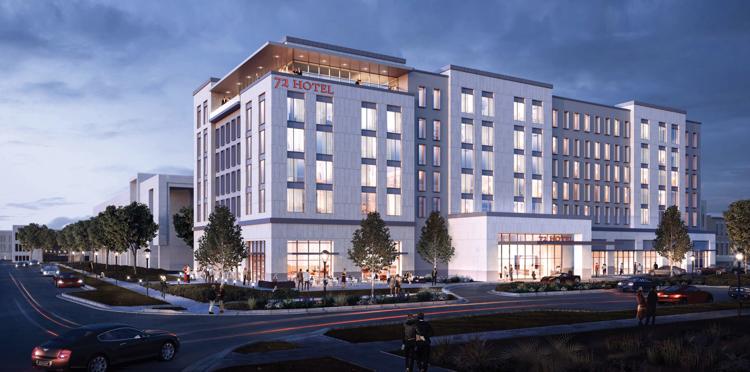 Kindler Hotel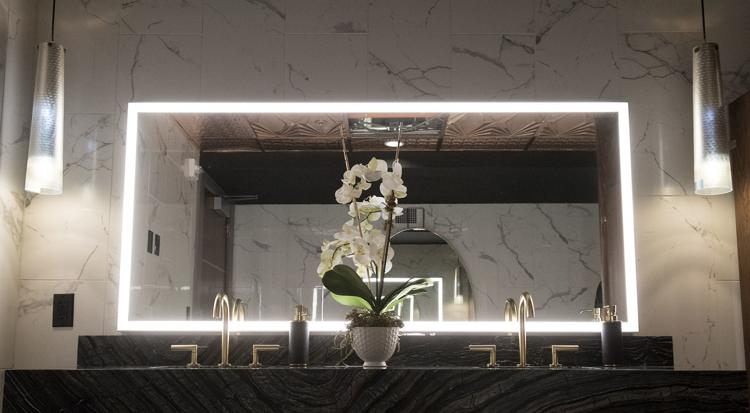 Lancaster Event Center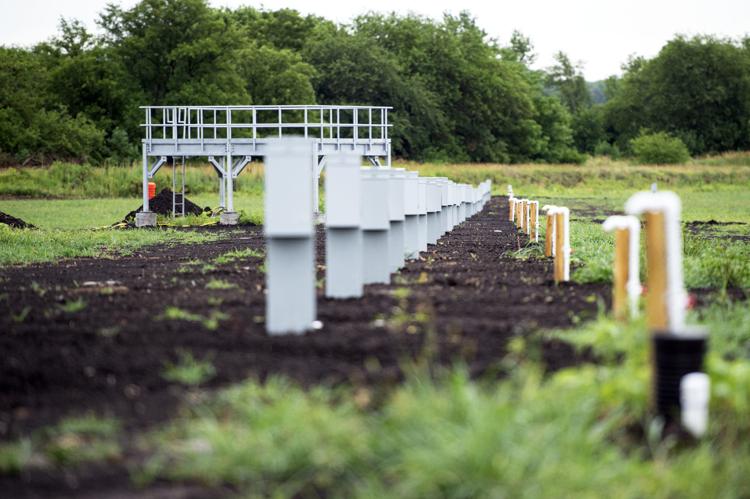 Olsson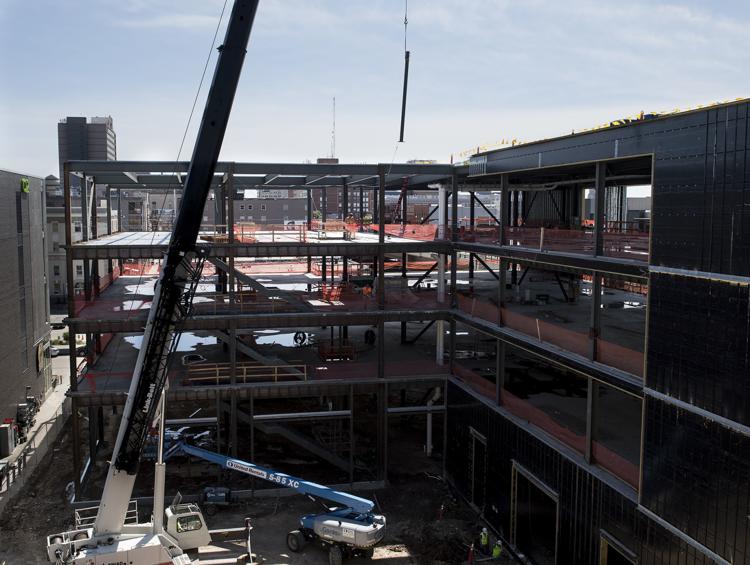 Eastmont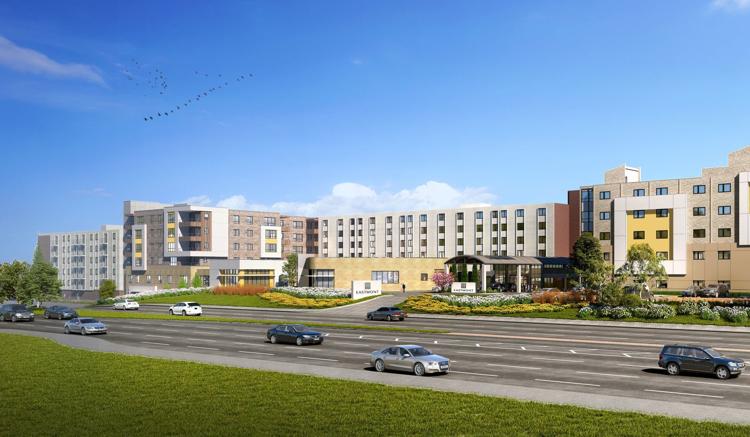 Lincoln Children's Zoo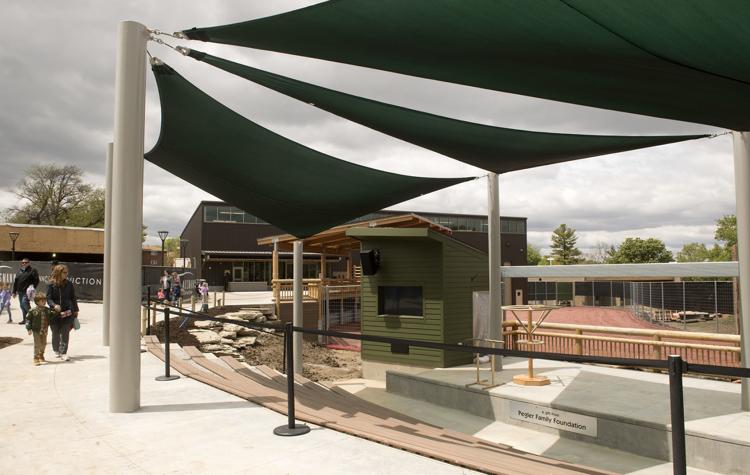 The Stack Lofts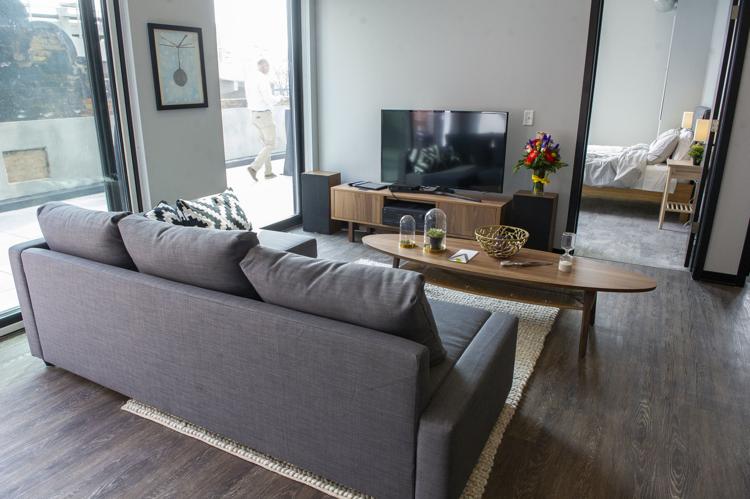 Ninth & O development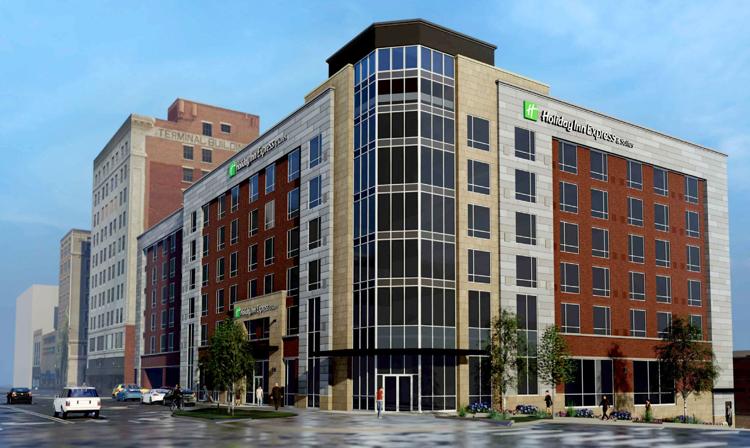 Prison Open House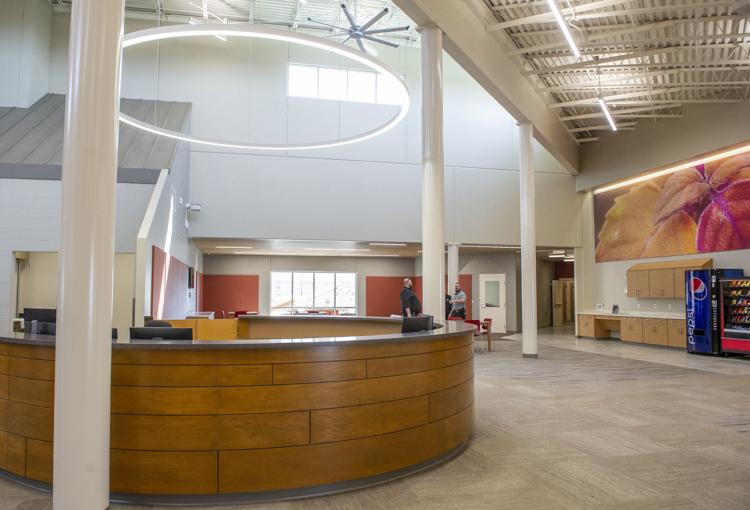 Wilderness Nature Camp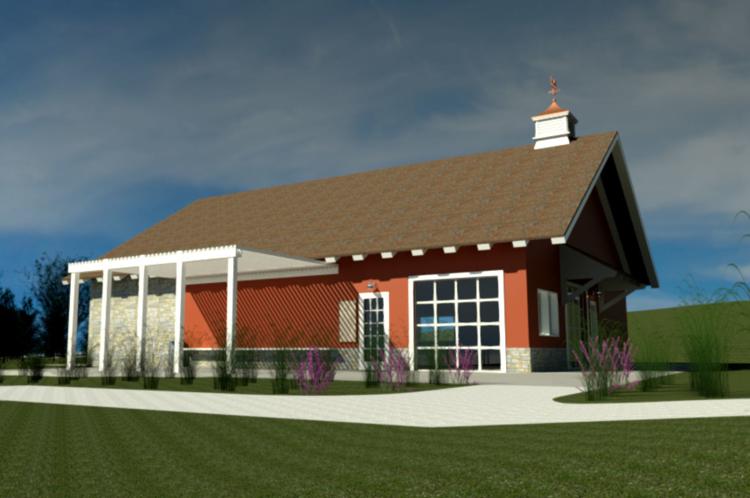 Great Plains Beef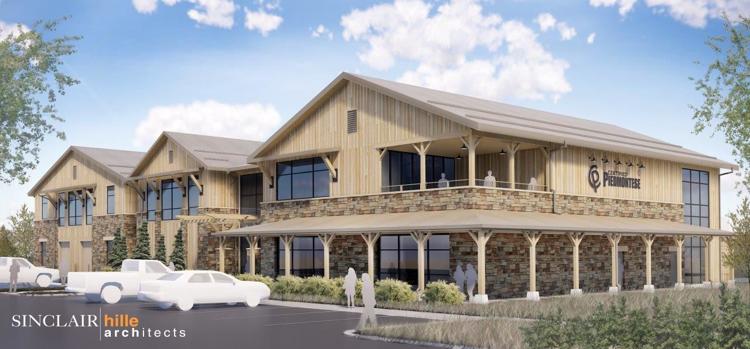 14th and N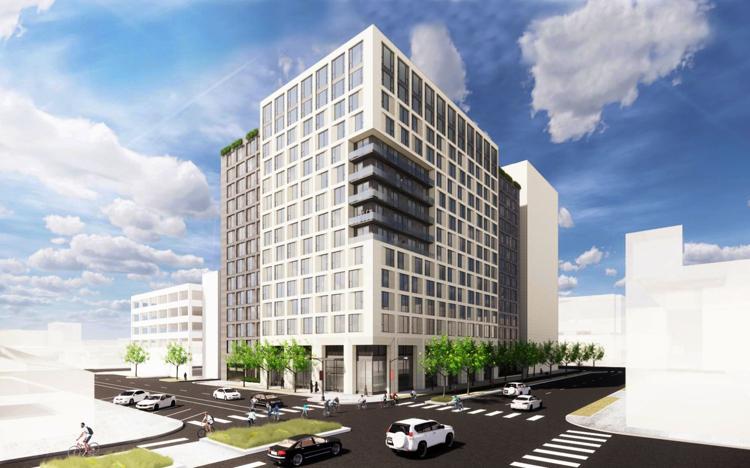 Southpointe garage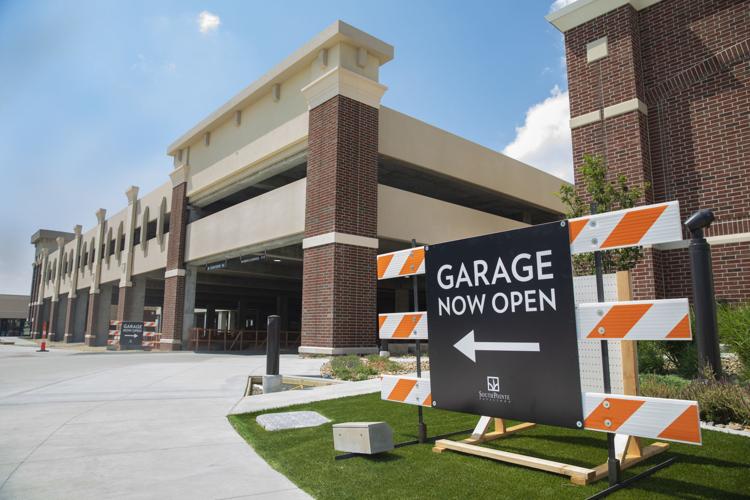 Pershing proposals/White Lotus Group/HDR
Be the first to know
Get local news delivered to your inbox!