Faster-than-expected growth forced Olsson to start construction last year of a bookend building south of its West Haymarket headquarters, finished just four years ago.
The engineering and design firm has grown from 600 employees in 2010 to 1,200 and more than doubled its revenue in less than a decade, according to CEO and chairman Brad Strittmatter.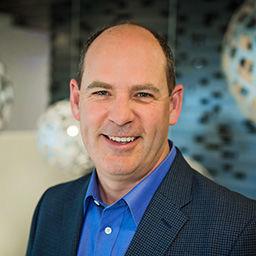 "I think you'll continue to see us grow and continue to grow in Lincoln because our overall company is growing. That's what I get excited about," he said.
Previously known as Olsson Associates, the firm supports design and construction of infrastructure projects. That includes everything from planning to engineering, from field services to environmental and technology expertise.
The Lincoln office employs engineers, scientists, surveyors, administrative support and the firm's corporate leadership and business operations staff.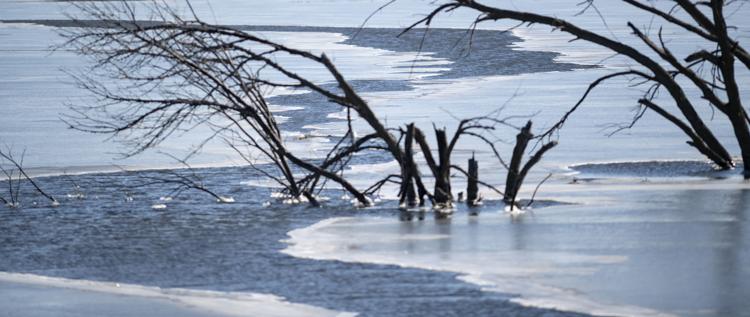 Among some of Olsson's notable projects in Lincoln are SouthPointe Pavilions, the Fallbrook development, Nebraska Innovation Campus, reconstruction of the Northwest 48th Street interchange and Antelope Valley.
Clients appreciate that Olsson can offer multiple services on any given project, Strittmatter said. Those clients say, "I need you to design a road and also do the environmental permitting for that and the construction oversight."
In Lincoln, Olsson is working on the Allo/city fiber project, the redevelopment of the VA campus, construction of a new service center for Lincoln Electric System in southeast Lincoln and development of Wandering Creek, a residential project in the Stevens Creek watershed basin.
But one of its most notable local projects has been Lincoln's West Haymarket, home to Olsson's headquarters at 601 P St., a four-story, 82,000-square-foot building.
In 2014, the firm moved in to 46,000 square feet and signed long-term leases for the rest of the space with tenants, which today include banking technology company Q2, accounting and business consulting firm Lutz, HopCat restaurant, Which Wich sandwich shop and Java Depot.
The newest $19 million building will be 74,000 square feet of office space and 5,800 square feet for retail on the first floor. Expected to open in early 2020, it will be similar in design and density to the original headquarters building when it's full, with close to 400 workers.
Strittmatter said he knew the West Haymarket would be attractive from an employee recruitment and retention standpoint. But it's also impressed clients.
"People love coming to the West Haymarket. Honestly, we couldn't be more thrilled with how it's worked and we have no reason to believe it will be any different in the future."
He said the city's commitment to parking in the West Haymarket has been a huge benefit.
Strittmatter said they've had strong interest from office tenants. While they don't have the new retail space leased yet, he anticipates interest will pick up as the building nears completion.
In addition to expanding its footprint in the West Haymarket, the company's field services office in Lincoln is relocating to a building that will offer 20,000 square feet compared to the previous 6,000.
With 1,200 employees spread out in 30 offices in eight states, the growth of Olsson's headquarters has come naturally as the company has expanded, both by opening new offices and acquiring firms mainly in southern states, Strittmatter said.
"When we grow we look for ways to add those different expertise and skill sets. It's been a real advantage for our clients and for us."
Strittmatter said the company is proud to be headquartered in Lincoln, where it started in 1956, but it works consistently in about 35 states.
"We're doing work all across the U.S. for the most part. It keeps it fun for our employees," he said.
Strittmatter said Lincoln is doing the right things to encourage development.
The private sector wants to see the city succeed and the government is willing to work with the private sector in a partnership, he said. That isn't always true in other communities the size of Lincoln or bigger, he added.
He pointed to what he called the city's "rebirth" in the late '90s and 2000s with Antelope Valley, Innovation Campus and the West Haymarket area.
"When we looked at where we wanted to be long-term, those (projects) reaffirmed for us where we wanted to be."
He also highlighted the company's strong relationship with the University of Nebraska and working to graduate the type of students Olsson needs. Many begin as interns, just as Strittmatter, an Auburn native, did 23 years ago when he was studying civil engineering at UNL.
"We have, at any given time, 60-70 students on staff, so we depend on that partnership and close proximity."
Mayor Chris Beutler said Olsson has been a key partner in city projects that have reshaped the community.
"The company has a long and proud history in Lincoln and a rapidly rising national reputation," he said. "I appreciate Olsson's continuing investment in the future of our city."
See what's going up in Lincoln
Holiday Inn Express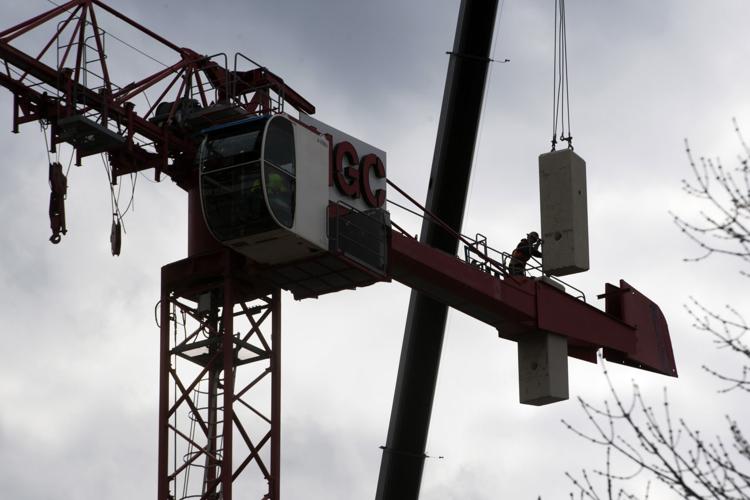 VA Clinic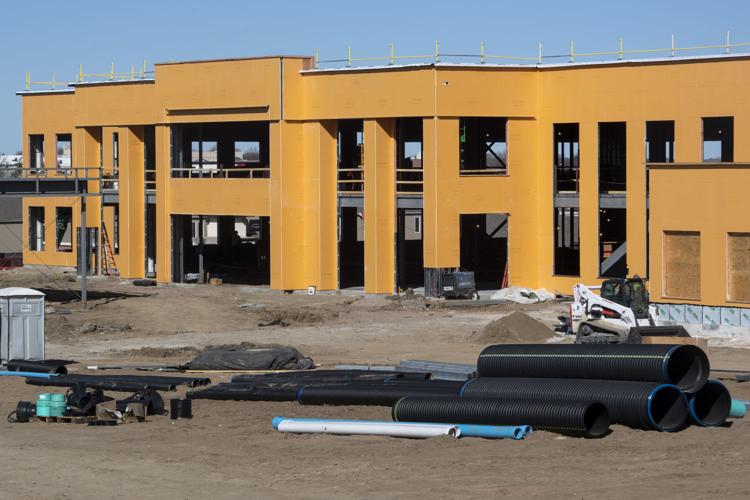 Antelope Tower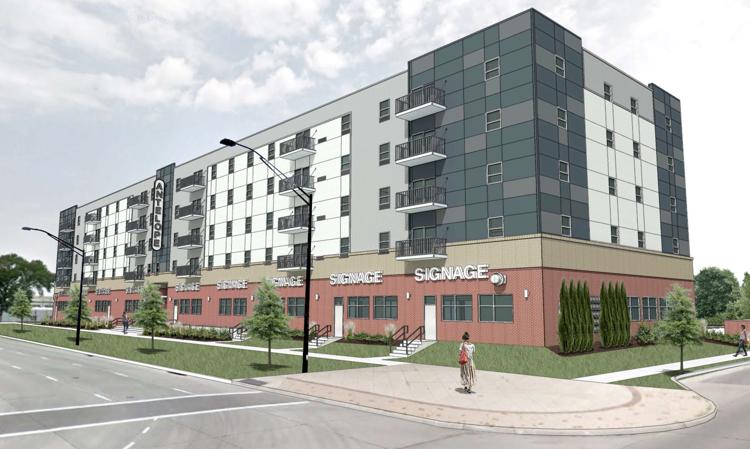 Mourning Hope Grief Center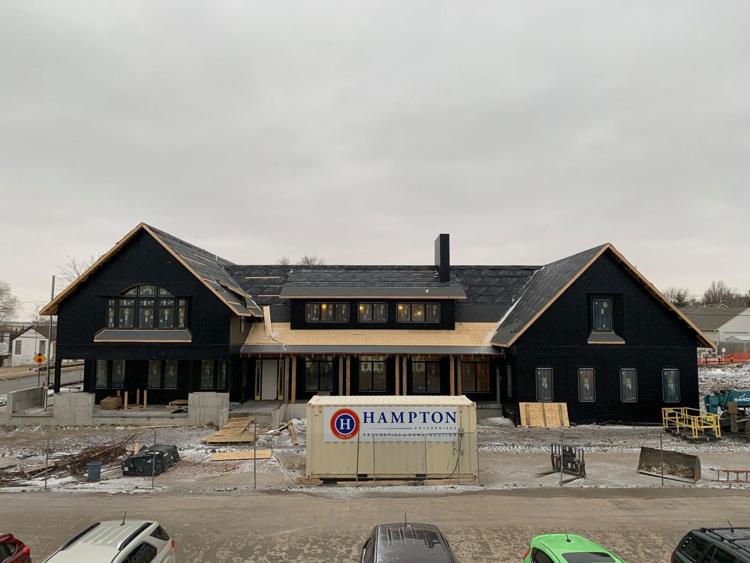 State office building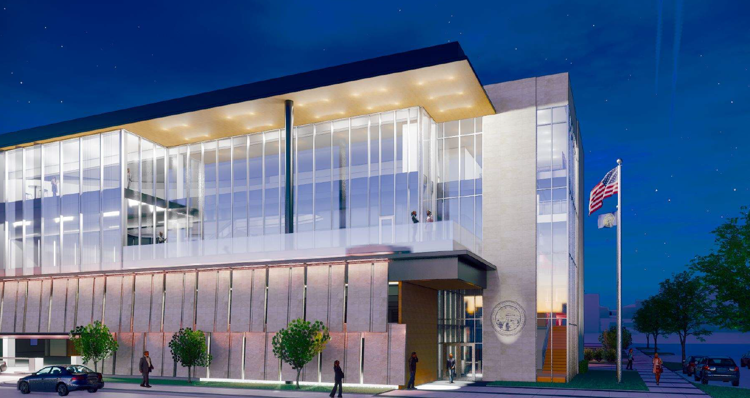 Lincoln sports complex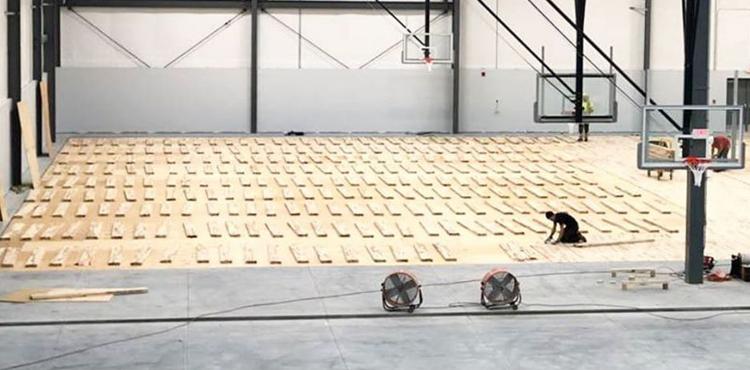 Campion project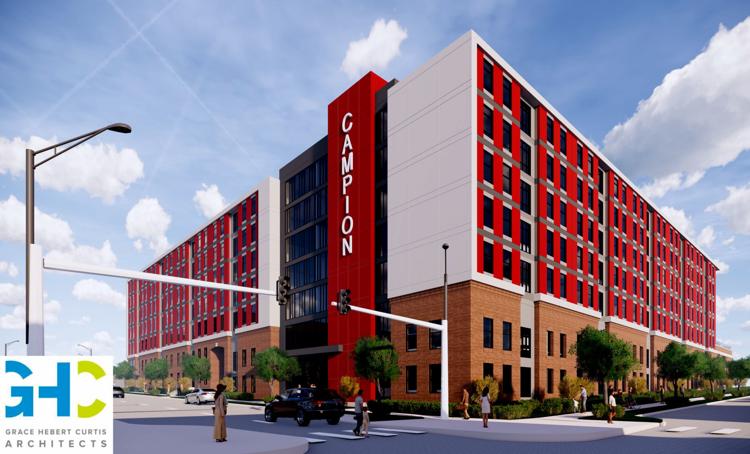 300 N. 48th Street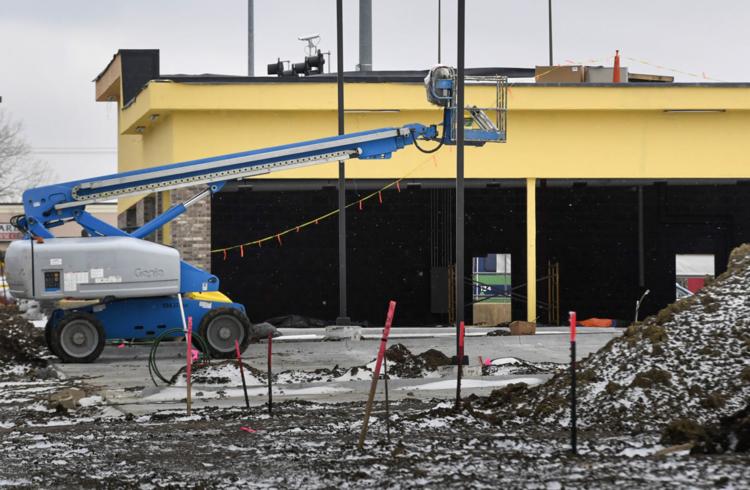 Gold's Galleria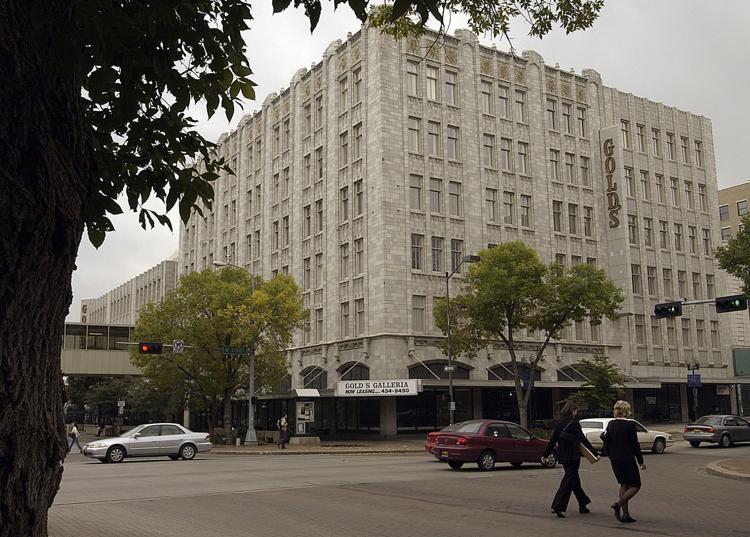 Madonna New Patient Wing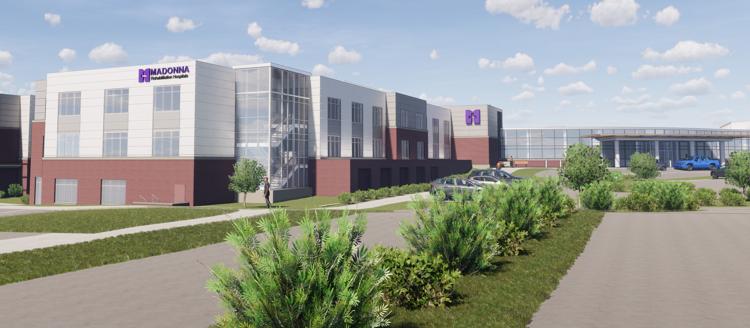 Wesleyan theatre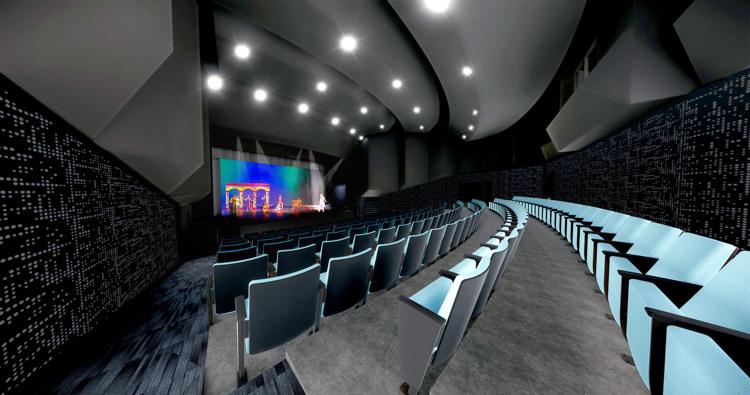 Tommy's Express Car Wash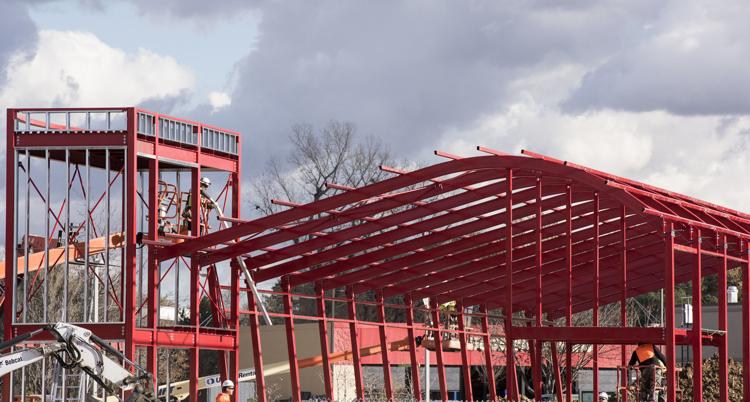 Lied Place Residences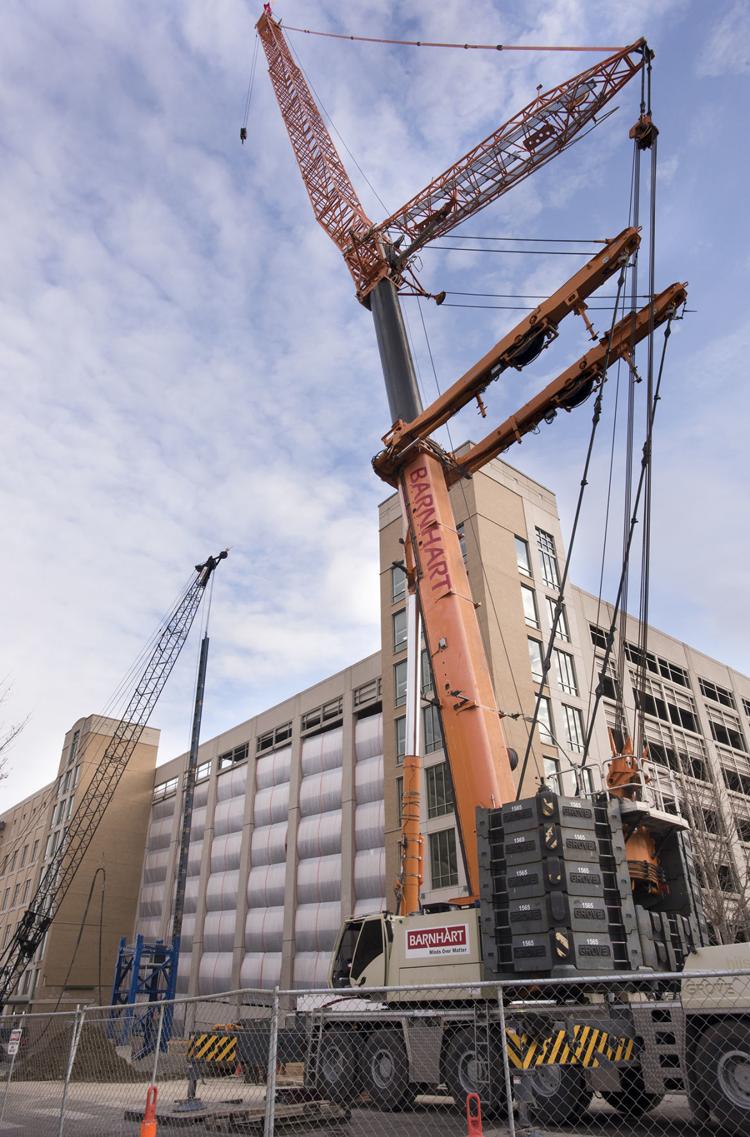 Bryan Physician Network
New football complex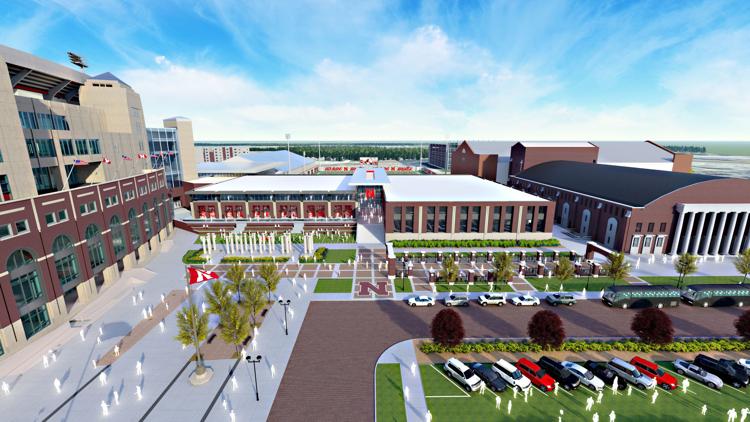 Sun Valley Lanes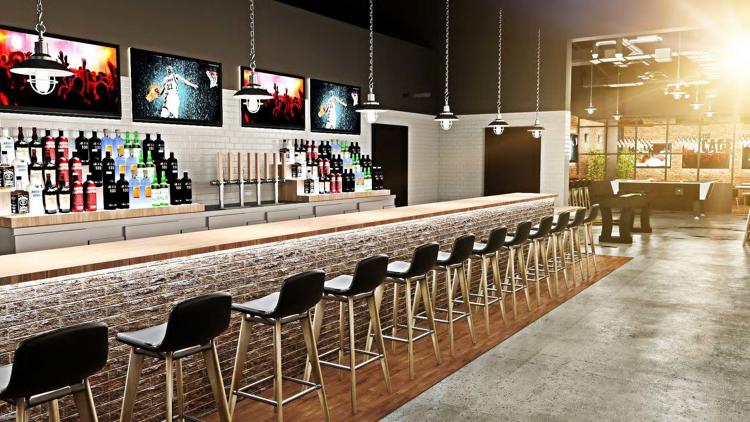 Telegraph Flats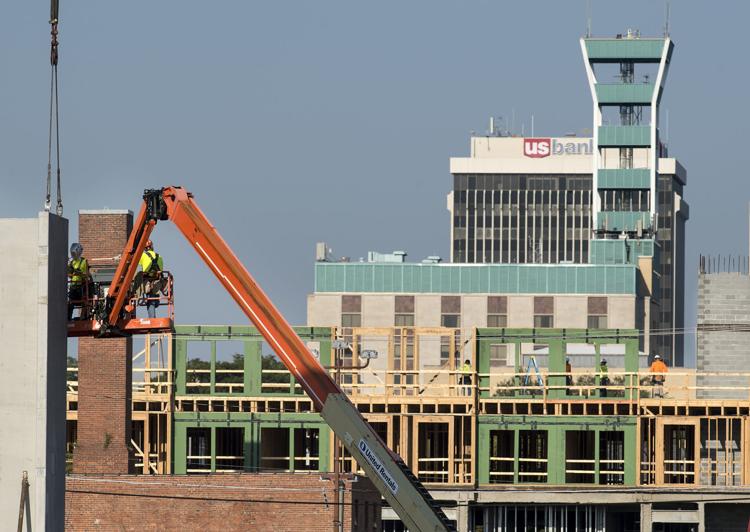 SCC renovations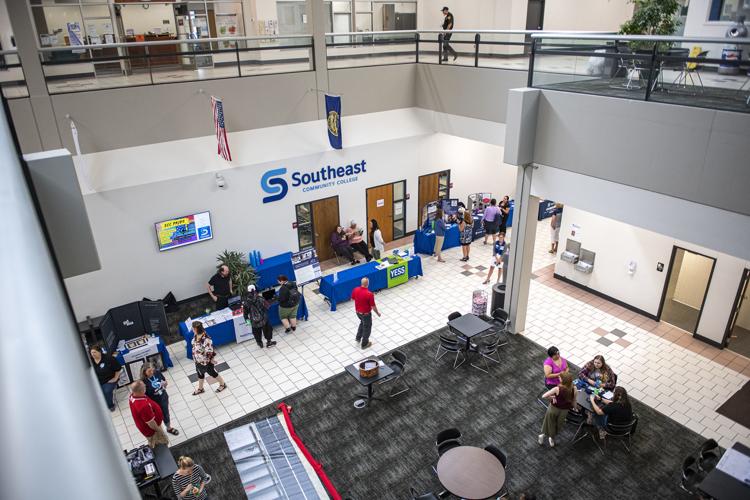 Nebraska Innovation Campus hotel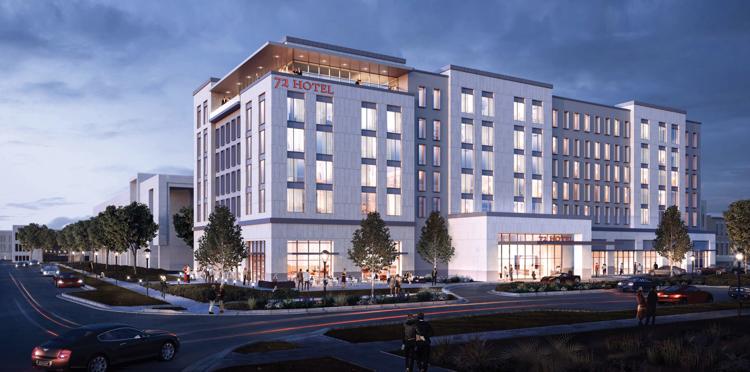 Kindler Hotel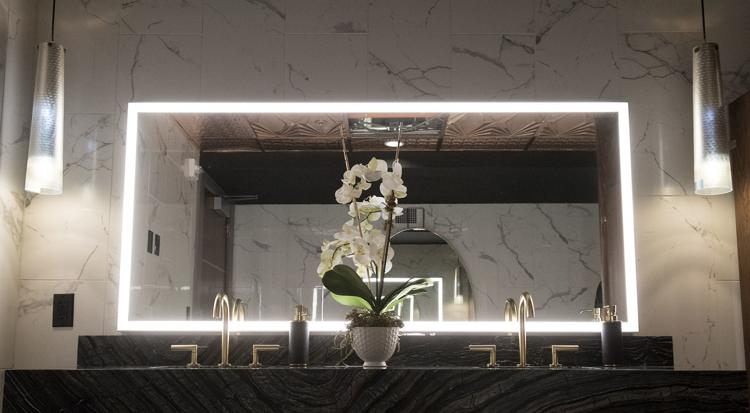 Lancaster Event Center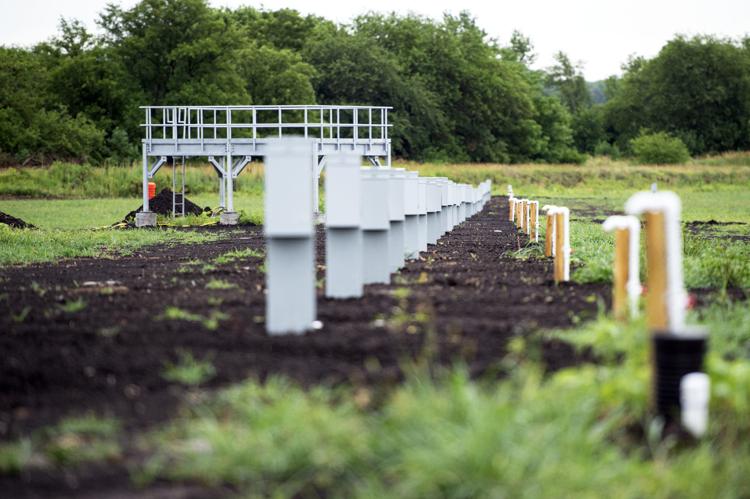 Olsson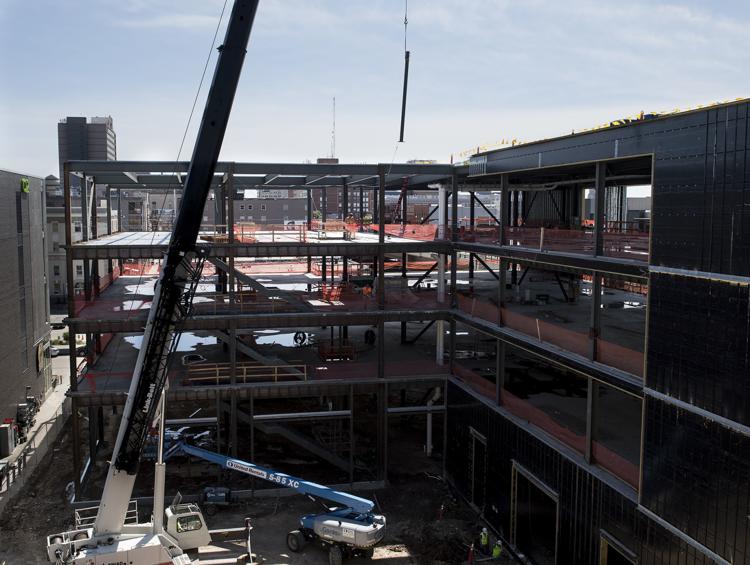 Eastmont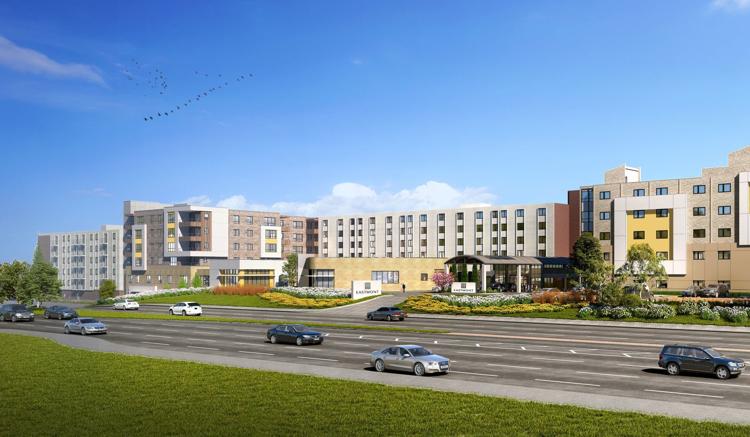 Lincoln Children's Zoo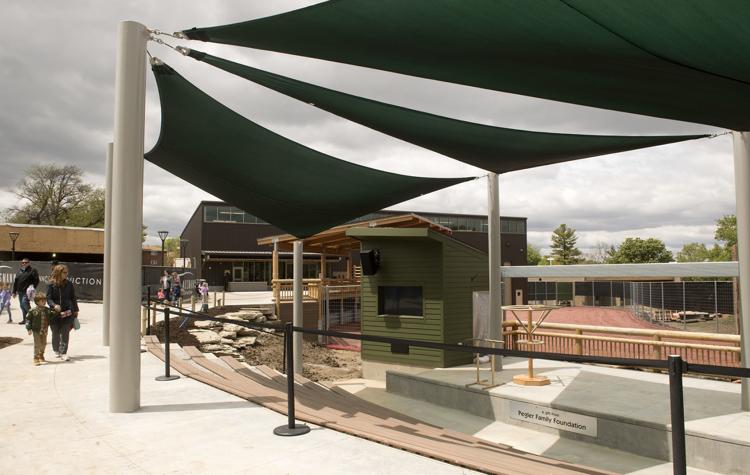 The Stack Lofts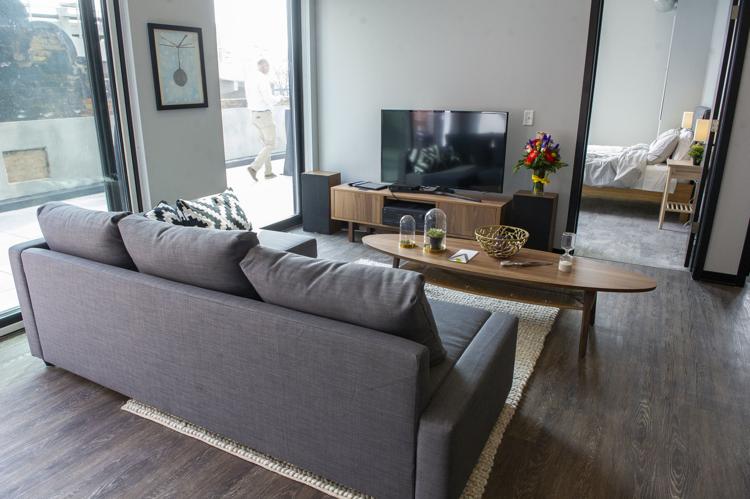 Ninth & O development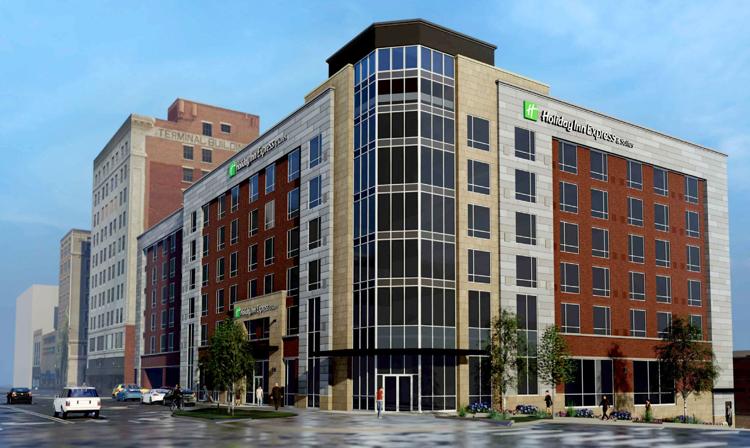 Prison Open House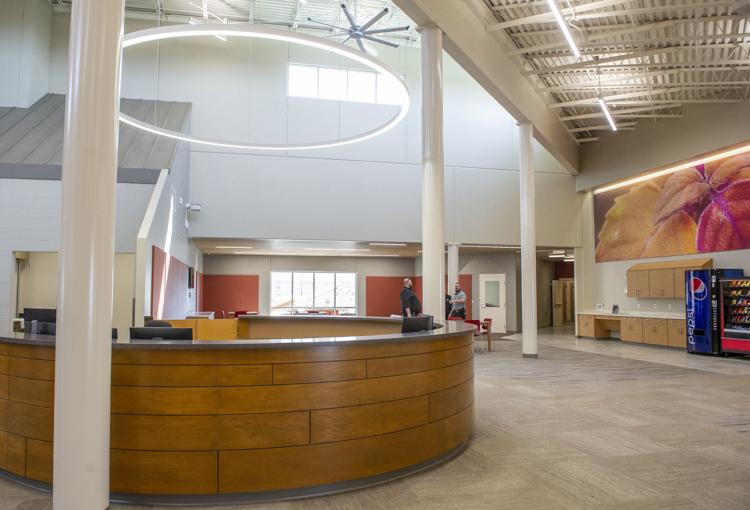 Wilderness Nature Camp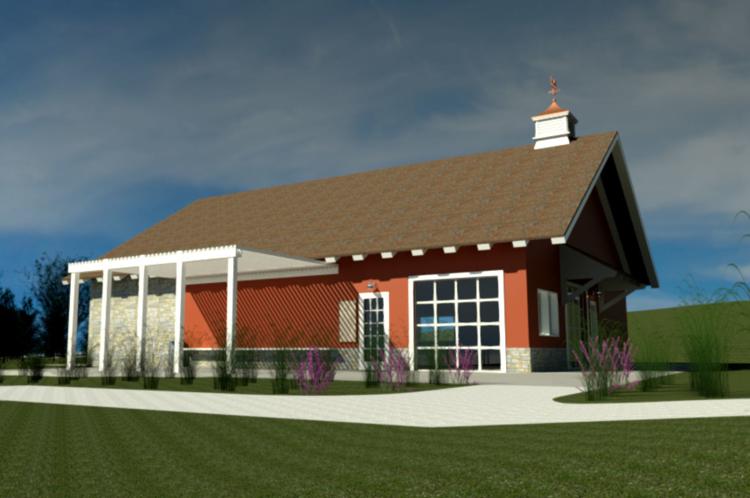 Great Plains Beef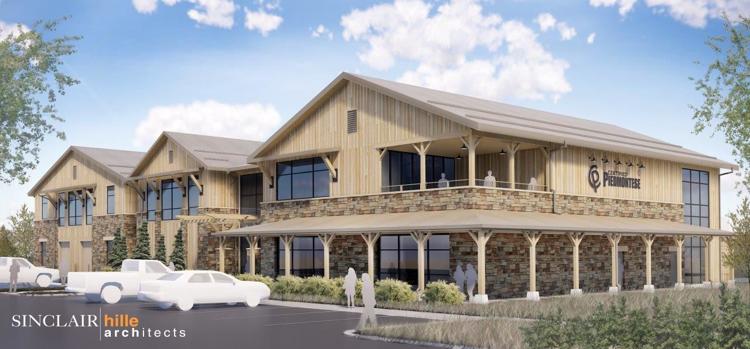 14th and N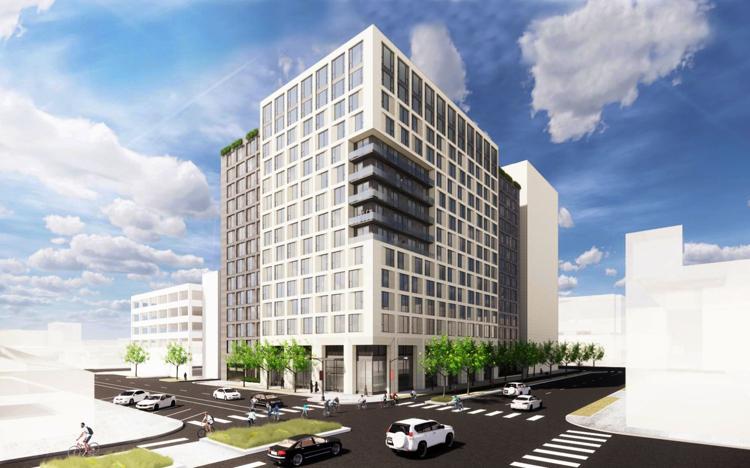 Southpointe garage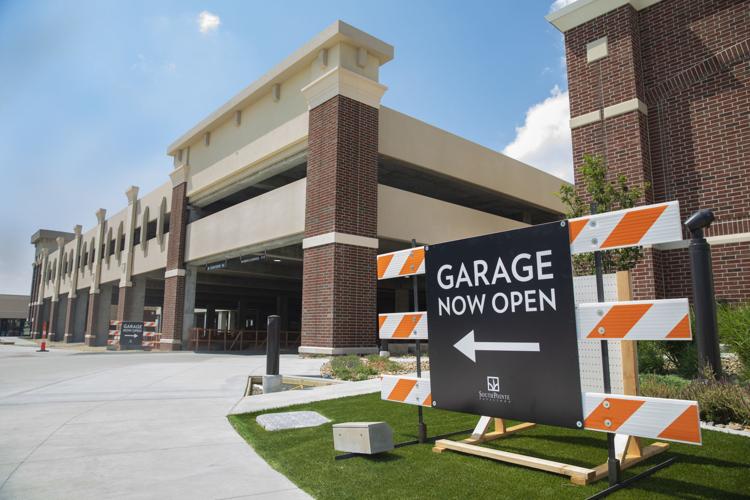 Pershing proposals/White Lotus Group/HDR
Be the first to know
Get local news delivered to your inbox!