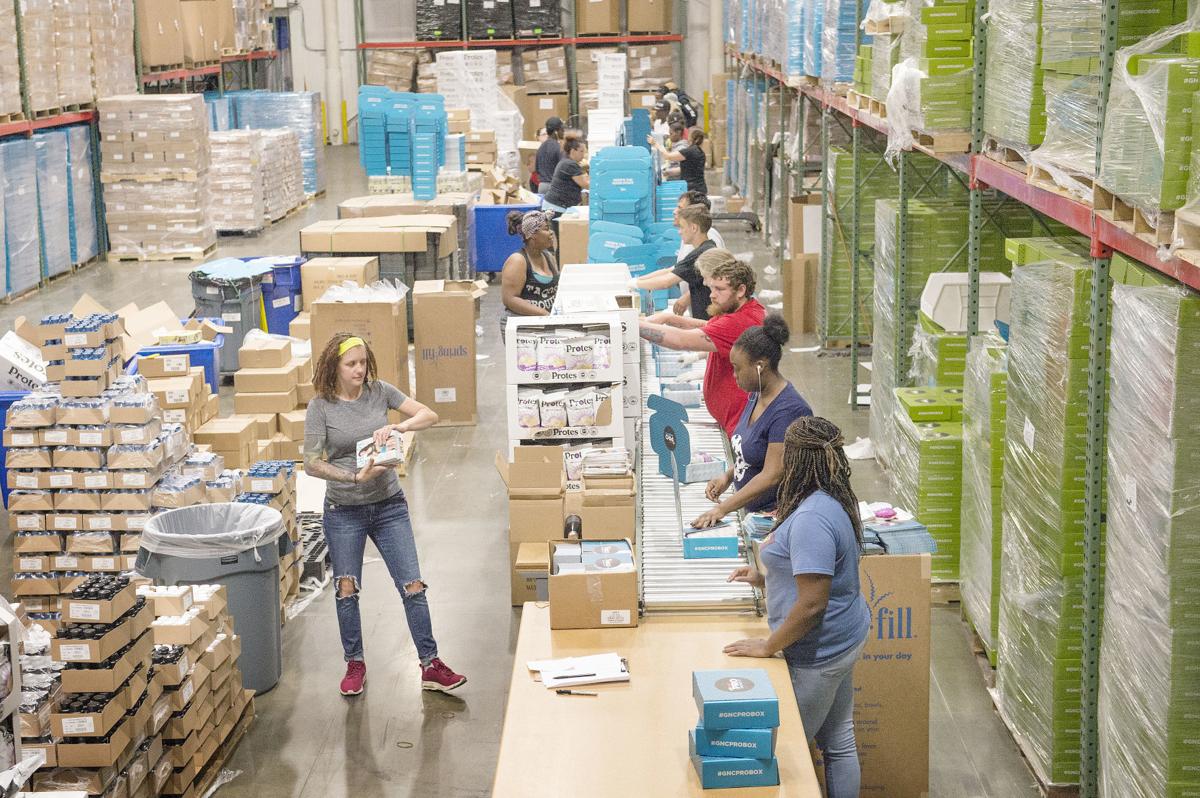 Compared with 2017, when Hudl opened a new headquarters building and Lincoln startups brought in nearly $67 million in venture capital funding, 2018 was a relatively quiet year for the city's startups and high-tech companies.
But there still was plenty going on in the fast-growing sector. Here are some of the highlights:
Hudl, now fully moved into its sleek new West Haymarket corporate headquarters, continued its acquisition spree.
The company, which provides sports video and performance analysis for more than 150,000 teams from the youth to professional levels, announced in January that it purchased a Netherlands-based maker of smart camera technology.
Hudl said its acquisition of Incatec "was instrumental in streamlining our current collection of recording solutions and sets us up to effectively innovate on cutting-edge products that automatically capture and distribute the moments that matter most to teams."
The company also made news, as its Hudl Sideline product was used in New Jersey to bring instant replay to high school football for the first time ever. The system was used in a few dozen games on a voluntary basis to review scoring plays and turnovers.
And Hudl also debuted its new Hudl Focus smart camera system that allows schools to automatically capture video of games with cameras strategically installed around gyms.
About 250 schools across the country have been testing the system during this year's volleyball and basketball seasons.
Spreetail continued to expand its footprint beyond Lincoln in 2018.
You have free articles remaining.
The e-commerce company added about 1 million square feet of space at its fulfillment centers, including opening a new center in Savannah, Georgia.
It also opened its first office outside of Lincoln, in Omaha, and its first office outside Nebraska, in Austin, Texas. Both offices opened in temporary space last year. The permanent Austin office opened at the beginning of February and the permanent Omaha office is scheduled to open later this spring.
Spreetail also expanded into additional space at Innovation Campus, where its corporate headquarters is located, as it added 350 new employees last year companywide, more than doubling its workforce.
Bulu, the Lincoln-based company that does private subscription boxes, expanded as well.
The company opened a second warehouse in Lincoln and added about 50 employees in 2018. It also moved its headquarters from 13th and P streets to Fuse Coworking at Eighth and P.
Bulu also had a big year in terms of adding some big names to its roster of clients. The company added Lululemon, Disney and Buzzfeed to its roster of private subscription box clients, and it also was chosen to provide a one-time, limited edition goodie box to celebrate the 30th anniversary of Shark Week.
Subscription box shipments more than doubled in 2018, and Bulu tripled its annual revenue to more than $50 million last year.
Opendorse, which helps athletes share content on social media, also moved into new office space during the summer.
The company, which had been in the same building as Bulu at 13th and P streets, moved a block away to the former University of Nebraska-Lincoln Center for Entrepreneurship building at 1320 Q St.
Opendorse also continued to add new partnerships, signing deals with Conference USA and the Women's Tennis Association, among others, and also renewed its deal with the NFL Players Association.