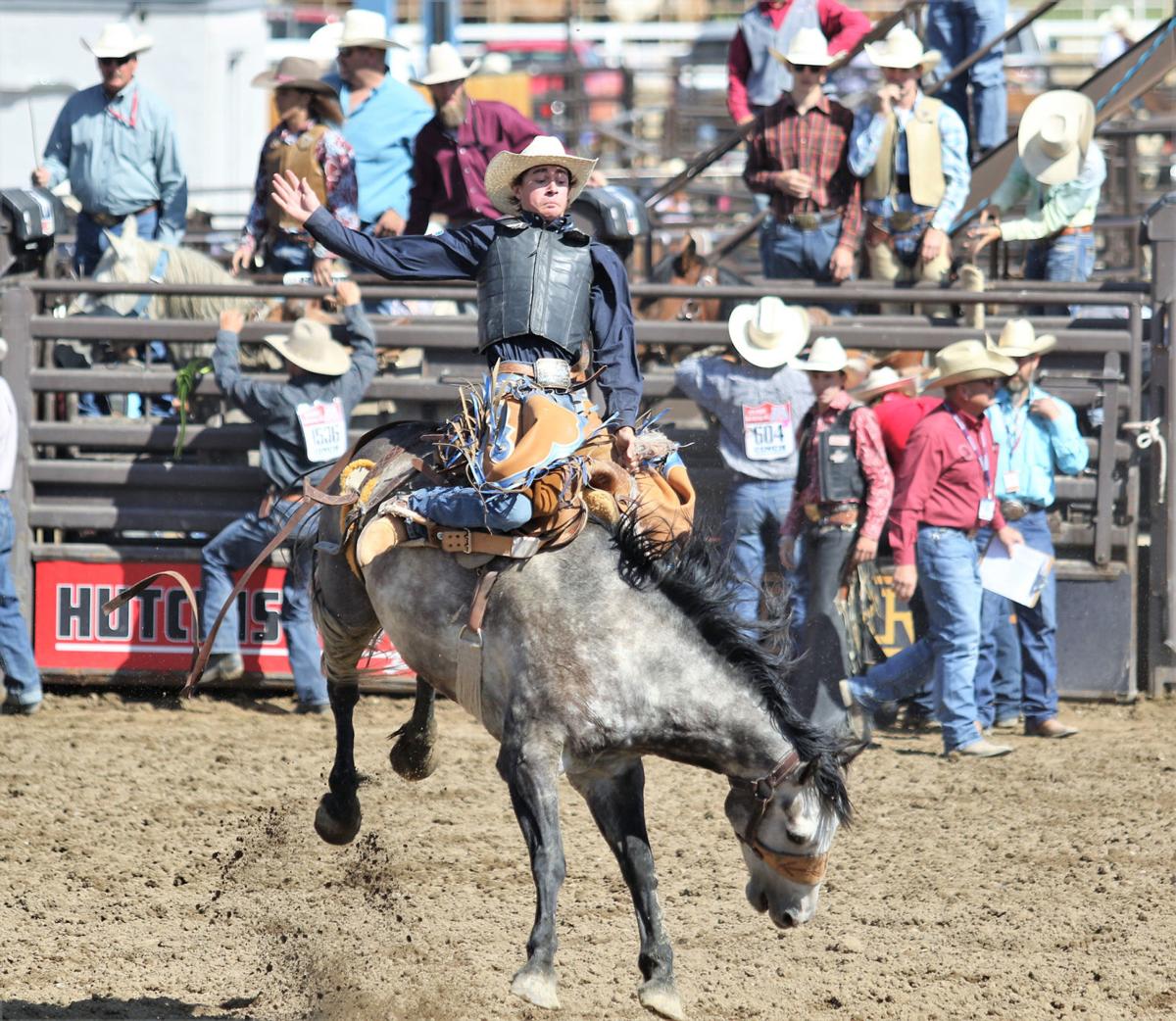 The Lancaster Event Center turned 19 this month.
That means the complex of indoor pavilions and outdoor arenas at 84th Street and Havelock Avenue is now an adult under Nebraska law. And, before Lancaster County residents' eyes, it's all grown up — spreading its wings, moving on to bigger and better things and taking on ambitious new projects.
Fueled by roughly $7 million in lodging tax funds from the Lancaster County Visitors Promotion Committee, the event center will soon boast about 1,300 campsites — nearly 300 of which can be used year-round — and a covered grandstand.
"This is going to allow us to use 40% of the ground we couldn't use and make money," said Amy Dickerson, the event center's managing director. "It's key to being more self-sustaining in our 19th year."
Those additions were instrumental in landing the event center's biggest event, the National High School Finals Rodeo, which rides into Lincoln four times in the next seven years beginning this July.
And in December, the Family Motor Coach Association's RV Club announced its 102nd International Convention and RV Expo — and some 2,000 recreational vehicles — would pull into town in August.
Dickerson said the event center had an estimated economic impact of $40 million in 2018, the last time it was measured. Between the rodeo ($16 million in anticipated annual economic impact) and the RV festival ($10 million to $15 million), that figure could increase by 50% or more in 2020.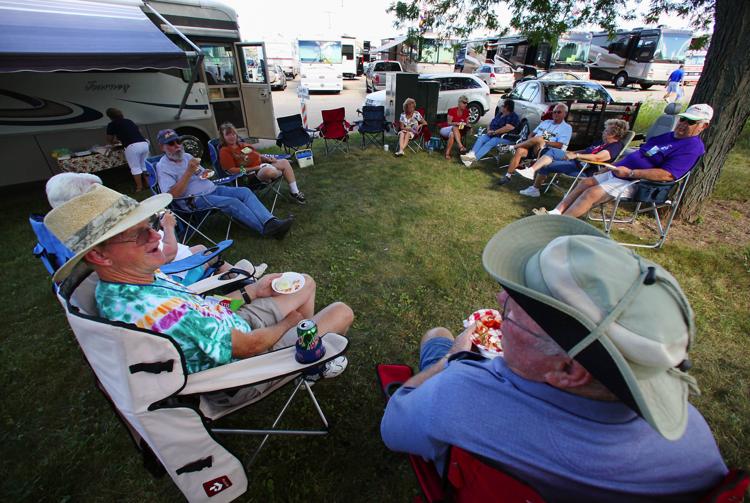 Plus, all those events converging in one summer will make for quite the whirlwind.
Lincoln's first edition of the national rodeo runs from July 19-25. On July 30, the Lancaster County Super Fair will open an 11-day run marking the event's 150th anniversary. And less than three weeks later, the RVs will roll in.
Kendra Ronnau, president of the Lancaster County Ag Society — the board that manages the event center — said that while many recent improvements at the site were done to accommodate the rodeo, they will attract more and larger events than could be done previously.
"First and foremost, we want to put on an excellent rodeo," Ronnau said. "But when you're adding campsites, an arena — everyone benefits. It helped us attract other national and regional events. It puts the event center on a whole different level."
No doubt the event center will have many tired staffers by the end of August. But the six-week span that precedes it will be unlike any other in the facility's 19-year run.
Ronnau said the benefits of this expansion should ripple far beyond northeast Lincoln.
"I hope they feel the impact in a positive way," she said. "It'll help with the sales tax base. We want to be part of the solution. Everyone knows that Nebraska is struggling with high taxes. We're hoping to do our part."
Roma Amundson, a Lancaster County commissioner who sits on the Visitors Promotion Committee, echoed those sentiments.
She said that the improvements underway at the event center will bring more and larger events to town. In turn, that should help generate an increase in lodging tax revenue —  both through campsites and hotel rooms — which funds grants awarded to attractions across the county.
"It isn't always about the Lancaster Event Center," she said, "but the money it brings in goes to many different venues that people in Lincoln and Lancaster County will enjoy."
And the National High School Finals Rodeo and Family Motor Coach Association aren't the end of that progress. They're simply the beginning, as more and more events are inquiring about holding events in Lincoln.
In some cases, those calls come even before event center staff can reach out.
"We find word gets out faster than we can do marketing," Dickerson said.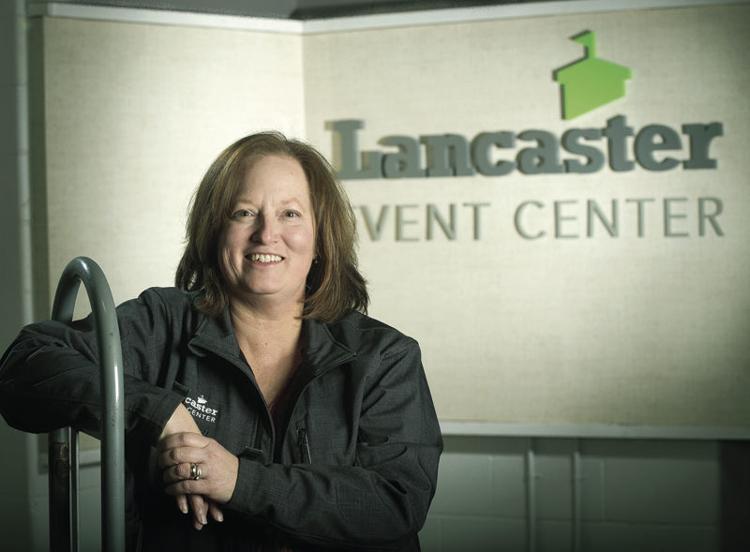 The rodeo itself will open up Lincoln to hundreds of first-time visitors. In 2019, nearly 1,600 competitors and their families from across the U.S., Canada, Mexico and Australia descended on Rock Springs, Wyoming, for the weeklong event.
From July 14 to July 20, there were 12 rodeo performances — scheduled morning and night — along with a trade show, volleyball tournament and contestant dances daily from 10:30 p.m. to 1 a.m.
With all of that and more planned in Lincoln, one of the biggest challenges operationally will be finding the volunteers needed to fill 650 shifts, including round-the-clock check-ins the first few days.
The rodeo, officials said, is a great attraction for a venue always looking to remain true to its roots in agriculture.
Founded when the Super Fair outgrew borrowed buildings on the former State Fairgrounds in Lincoln, the event center is now the site of Nebraska's largest county fair.
Even as it's expanded, many of the largest exhibitions have an ag-centric focus, such as the country's second-largest indoor farm show.
"One thing we have to remember is the event center exists to benefit agriculture," Amundson said. "Agriculture is really the driver of the economy in Nebraska, and many of these things are offshoots of that mission."
Indeed, the Ag Society's baby has grown up, from a site first intended for a county fair to an entity large enough to host what's been billed as one of North America's largest rodeos.
"All the wonderful adjectives you can think of, that's what it is," Ronnau said. "This sounds a little sappy, but there's truly something for everyone there."
Be the first to know
Get local news delivered to your inbox!