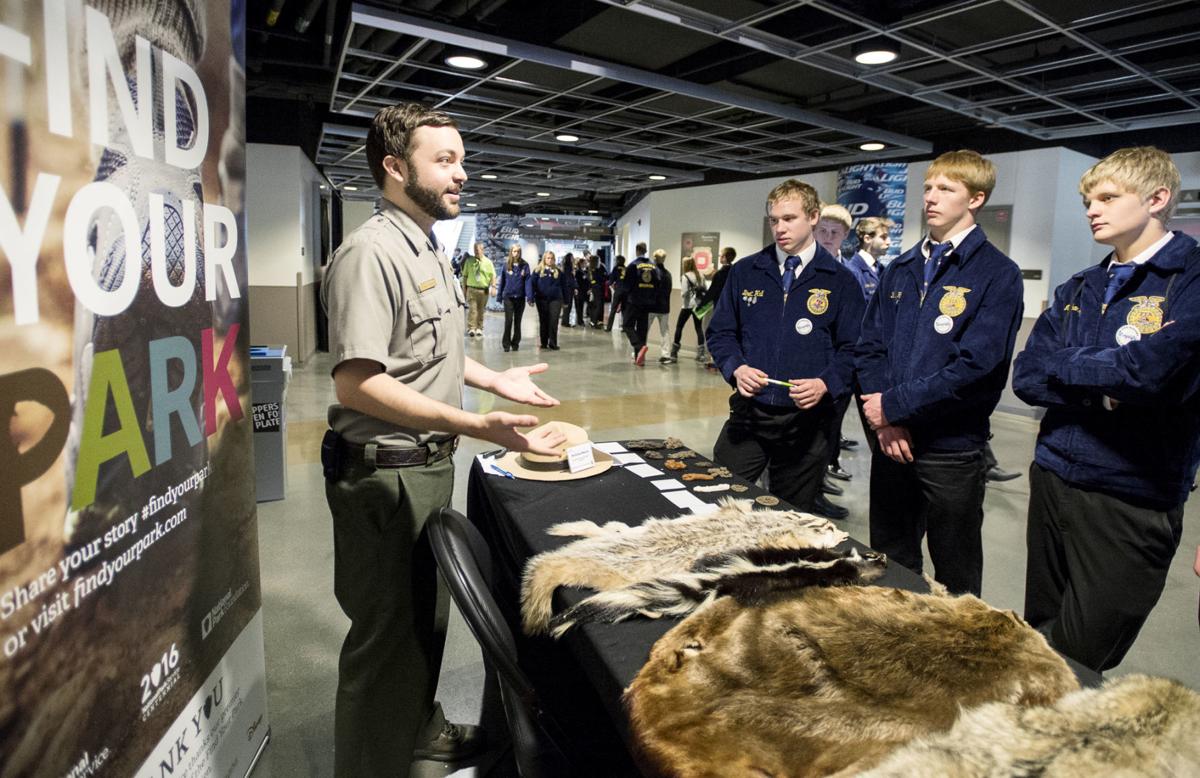 Every December for decades, the Nebraska Association of County Officials held its annual conference in Lincoln. But a few years ago, the conference's exhibition space requirements outgrew the supply available in the Capital City and it moved, first to Omaha, then to La Vista and now, for the long term, to the Younes Conference Center in Kearney.
That's just one example of the conventions, conferences and similar gatherings that Lincoln is either losing or missing out on because it has no downtown convention center.
"From our perspective, there's definitely a need for a meeting and convention space in Lincoln in the downtown area," said Derek Feyerherm, director of sales and operations for the Lincoln Convention and Visitors Bureau. "We're seeing more and more events, conferences and conventions that are going to other cities that have more meeting and convention space to offer."
The lack of a convention center is mentioned in the city's new downtown master plan, which notes that among Lincoln's peer cities, Champaign, Illinois, is the only one that also does not have a downtown convention center.
Instead, the report notes, Lincoln relies on a number of venues -- Pinnacle Bank Arena and the Cornhusker Marriott are the largest -- to satisfy the needs of event planners and convention organizers. 
But Denver-based Progressive Urban Management Associates, which put together the master plan, said further research is needed to determine whether Lincoln should build a convention center.
PUMA, as the consultants are known, used a complicated formula -- 1,197 hotel rooms in downtown Lincoln multiplied by a median of 132 square feet of convention space per hotel room -- to determine that Lincoln would need a convention center of approximately 150,000 square feet.
A 150,000-square-foot convention center would be larger than those in Sioux Falls, South Dakota, Lexington, Kentucky, and Lansing, Michigan, three of the peer cities mentioned in the downtown Lincoln market assessment. But it would be smaller than those in Madison, Wisconsin, Des Moines, Iowa, and Raleigh, North Carolina, and about half the size of the convention center at Omaha's CHI Health Center.
The report also found that combining Lincoln's 88,100 square feet of hotel convention space with space available at the University of Nebraska-Lincoln and Pinnacle Bank Arena, the city has 198,650 square feet of downtown convention space and suggested that "there may be ways to maximize this above-average supply of existing space before investing in a convention center."
To some measure that is already happening, especially at the arena.
"We do FFA, FCCLA, Business to Business," said arena manager Tom Lorenz. "We've done food shows for (Sysco) that take all of the floor and concourses. We've acted as a convention center-type facility. But we're not a convention center."
In fact, a convention center was intentionally excluded when plans for Lincoln's downtown arena were drawn up in 2010.
At that time, the Cornhusker Marriott had the second-largest convention space in Nebraska, and there appeared to be little need to attach a convention center to the arena.
You have free articles remaining.
However, things have changed in the last nine years with the opening of convention centers among clusters of hotels in La Vista and Kearney and the possibility of other Nebraska cities also opening larger convention and meeting spaces.
Feyerherm acknowledged Lincoln will be competing primarily with other Nebraska cities for regional and state conventions, rather than those larger gatherings that would likely choose Omaha if they were to come to Nebraska. 
"It would be difficult for us to go after big national conventions with the Omaha convention center and the airport and flights there," he said, confirming one of the PUMA study's findings.
For that reason, a Lincoln convention center would likely be positioned to attract new regional conferences and keep those that regularly come to the city.
Meanwhile, there's competition brewing. Developer Paul Younes, who already has a 70,000-square-foot convention space in Kearney, plans to build a five-story, 164-room hotel connected to a new 100,000-square-foot convention center only blocks away.
Younes said demand is driving the estimated $34.6 million project.
"It's above our expectations," he told the Kearney Hub, adding "otherwise I would not add to the space we have right now."
The new Kearney convention center alone could accommodate gatherings of up to 2,500 people.
For Lincoln, the drawing card for state and regional events has always been a safe and easy-to-navigate downtown area sandwiched between state government offices and the UNL campus.
"With the Capitol and the Legislature here, we should be doing all the politically related conventions, where people want to meet with legislators," Feyerherm said. "But we may be losing some of them, too."
The Lincoln Convention and Visitors Bureau fully supports a convention center feasibility study that looks at specifics of cost and location.
"First and foremost is the location," Feyerherm said. "It needs to be in close proximity to a large number of hotel rooms. That's one of the most important things in conventions coming to a city. If they're not all attached, they need to be close, within walking distance."
That was also a recommendation of the PUMA report.
"There must first be significant options for retail, restaurants, parks, walkability and other amenities to attract visitors," the report states.
At present a convention center feasibility study is not yet planned or funded.