1359 South 33rd St
Lincoln
,
NE
68510
Last Updated: July 25, 2016
| | |
| --- | --- |
| Sunday | Closed |
| Monday | |
| Tuesday | |
| Wednesday | |
| Thursday | |
| Friday | |
| Saturday | |
Are you looking for a different kind of health club? How about a club designed around YOU? Welcome to Fit4Lincoln, we are here to play a key role in the health of our Lincoln, Nebraska community. We are locally owned, and we aren't here to be a 'big box' fitness club, you will be a name, not a number on a card. You will form relationships among those around you, and you will look forward to coming to Fit4Lincoln!
Accepts:

American Express

Cash

Check

Discover

MasterCard

Visa
There are many roads that contribute to your overall fitness. We can help you achieve whatever goal you have set for yourself. We are dedicated to reaching your fitness and health goals; we offer the best value, and encourage you to lead a healthy lifestyle. We specialize in personal training for people of all ages, fitness levels, and body types. We also offer a variety of fitness classes from Zumba, to KettleBell, to Kids Fitness. There is always something for everyone!

In Lincoln Nebraska, one in three children are overweight or obese, putting them in danger for many chronic and serious health problems. Thankfully obesity in Lincoln is down to 29% in 2011 from 38% in 2006! Fit4Lincoln is here to continue the need to educate and help individuals believe in living a healthy lifestyle. We must stress to ourselves to eat healthier and exercise more. We truly believe with Nutrition and Exercise, fewer children and adults would be overweight.

Together we must be educated about the many factors that increases an unhealthy child's or adult's risk of being overweight. Then target them not only one by one, but also as a whole. The complexity of all of these issues speaks to the complexity of addressing the obesity epidemic. If we make it a priority and get serious about combating the obesity epidemic and improving our nutrition, then everyone must chip in — Parents, Businesses, Schools, and Churches. Lack of physical activity is a major issue here in Lincoln.



At Fit4Lincoln, we ask ourselves every day, WHY are Americans getting bigger and bigger? The simple explanation is that we eat too much junk food and spend too much time in front of screens, whether it be the television, phone or computer, and not enough time being active. Health specialists are on the front lines of this issue. We need to treat obesity for what it is, a disease that requires preventative measures as well as weight-loss strategies.

We are here to offer a unique environment in which anyone – and we mean anyone – can be comfortable. A diverse, judgment free atmosphere where a lasting, active lifestyle can be built. Our product is a tool, a means to an end; not a brand name but a tool that can be used by anyone. In the end, it's all about you.

We don't have any salespeople, and we don't bother with all the extras, like most gyms that drive up costs and can make a gym membership seem more like a car payment. Instead, we've simplified our business down to the things that you really want. Feelings of worth can flourish only in an atmosphere where individual differences are appreciated, mistakes are tolerated, communication is open, and rules are flexible – the kind of atmosphere that is found in a nurturing family.

We hope you can find everything you need. Fit4Lincoln is concentrated on providing high-quality service and customer satisfaction – we will do everything we can to meet your expectations.
 But all of this honestly starts with YOU. Please don't wait to contact us.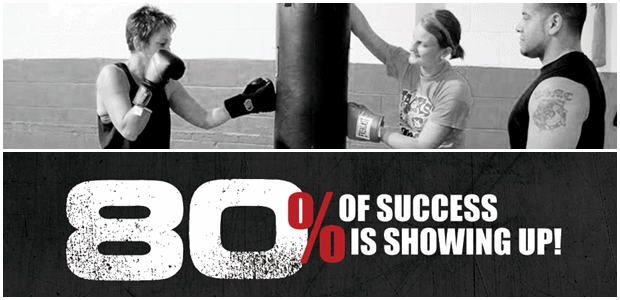 At Fit4Lincoln we know and love the fact that the youth is our future as a community and as a nation. Unfortunately, the childhood obesity rate is growing at an alarming rate and we need to take action right now for a brighter future in everything they do.

Our trainers love to work with kids to plant a seed of the importance of being healthy. Our youth program is filled with great workouts and activities that the children don't even consider work, but fun!

If your child competes in sports activities this is a great program for them to get a step ahead of the competition. Whether they are involved in their sport now or are getting ready for the upcoming season this is an excellent strength and conditioning program for them during their season or during their off season. Great for athletes of all sports: Baseball, Cheer Leading, Basketball, Gymnastics, Football, Dance Team, Hockey, Boxing, Volleyball, Wrestling, Softball, Soccer, etc.
 
Fit4Lincoln understands that exercise and motor development skills are important for all children, especially in today's society. We are dedicated to the challenge of helping our youth raise their fitness levels and improve their overall health. Every training session follows a carefully structured plan and is implemented into a motor development/strength training program designed to provide balanced development while maximizing results. Each workout session will incorporate footwork, explosiveness, balance, coordination, body control, flexibility and body weight strength exercises. Strength training isn't only for athletes. Even if your child isn't interested in sports, strength training can:

- Strengthen your child's bones
- Help promote healthy blood pressure and cholesterol levels
- Boost your child's metabolism
- Help your child maintain a healthy weight
- Improve your child's self-esteem


Is this your business?
Promote your business through our innovative Marketplace system! It's free to sign up!
Are you looking for a different kind of health club? How about a club designed around YOU? Welcome to Fit4Lincoln, we are here to play a key r…
Kids Fitness, Speed, power, agility,