Kepler Family Chiropractic
Wellness from Within
| | |
| --- | --- |
| Sunday | Closed |
| Monday | |
| Tuesday | |
| Wednesday | |
| Thursday | |
| Friday | |
| Saturday | Closed |
Special hours: Monday - Thursday closed from 1pm - 3pm
About Kepler Family Chiropractic
At Kepler Family Chiropractic our mission is to inspire, educate, and empower all of our patients to live to their fullest potential through the chiropractic lifestyle. We specialize in chiropractic care and we are a Creating Wellness Center. We all have amazing potential and we are here to free you from nerve interference, thus allowing your innate intelligence to heal your body at its best efficiency.

Like our name says, we are a family chiropractor and we foster lasting relationships with our patients. Our family atmosphere at Kepler Family Chiropractic is warm and inviting and our team is supportive and compassionate. Our goal is to create focus in all of our patients' lives through education and through chiropractic adjustments. We expect and celebrate all miracles within our office.

*We have a no wait policy and offer same day appointments.

For more information visit our website www.keplerfamilychiropractic.com. Don't forget to follow us on Facebook and Twitter!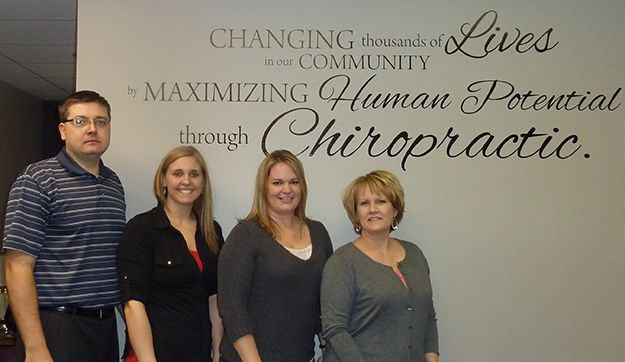 Accepts:

Care Credit

Cash

Check

Discover

Flex Spending

HSA

Insurance

MasterCard

Visa
Dr. Shane Kepler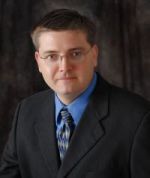 I was only five years old when medical doctors told my parents I had severe scoliosis, which is a condition of abnormal curvature of the spine. Doctor after doctor tried to figure our what to do with me and how to help me. They said that I would probably not be able to walk by the time I reached my late teenage years. If I was to walk, it would difficult with slow and deliberate movements. My parents were faced with the decision of whether or not to choose surgery, which had a low rate of success, followed by wearing a rigid plastic back brace. With or without surgery, my parents were faced with a tough decision: cut their little boy or let him grow-up awkward, possibly crippled.

My parents did neither and took the advice of some close friends of the family. These friends suggested that my parents take me to a Chiropractor in Longmont, Colorado, which was three hours away from my hometown in Nebraska. I still remember the drive, to a 5-yr old it seemed like forever. My parents were very impressed by the Chiropractor's knowledge. Soon after, I began receiving regular chiropractic adjustments. The end result was worth every minute. My spine is straight and strong. I went on to play high school athletics. My football and track abilities helped me earn a scholarship for college. I am still very active today. Everything I have accomplished I owe to chiropractic care, which literally saved my life. With my life restored I can look back and see how my life has changed. Naturally, I feel compelled to help other people through chiropractic care.
"I have been coming to Kepler Family Chiropractic since 2000. When I first went in, I couldn't bend my neck to see the top shelves in the store. I had to turn my whole body to look left or right. I now have complete neck movement and can check out the top shelves now. I have developed lower back problems but they are kept very minimal with treatments. I also have feet problems and Dr. Kepler keeps me walking normally."
-Jody G.
---
"I came to Kepler Family Chiropractic in September of 2010 because my back hurt from a work injury and I had no relief from it. Since I've been getting regular adjustments I have a better quality of life, my body feels better, I sleep better, I'm happier and feel stronger and am able to work out more."
-Shadlee S.
---
"I first came to Kepler Family Chiropractic because I could not stand up straight. Since I have been getting regular adjustments, I am much straighter now."
-Susy M.
---
"I first came to Dr. Kepler in 2001 because of migraine headaches. More recently, it has been for a whole wellness program to help with arthritis and fibromyalgia. Since I have been getting adjustments and counseling on diet and exercise, I have been able to eliminate one of my anti-inflammatory medications. I have noticed an increase in energy and mobility with less aches and pains. As an added bonus, my cholesterol has improved and I have lost 25 pounds. Dr. Kepler has been committed to my health and well-being."
-Robin R.
---
"I first came to Kepler Family Chiropractic in 2007 after I threw my back out while picking up lumber for the deck of the new house we just built. I couldn't walk, sit or bend. After regular adjustments, I have had restful nights of sleep! I don't wake up in pain and I can get up and move with no problems. I can sit and stand for a decent period of time and move with comfort. I feel better, more energized, no pain and HAPPY! I don't take pain meds - - I come see Dr. Kepler! It's worked for me and I will keep coming for as long as my life is improved by Chiropractic adjustments!"
-Paula M.
---
"I started coming to Kepler Family Chiropractic in November of 2010 because I want to keep myself healthy! Since I started getting adjusted, I have experienced no back pain. I have been lifting and haven't felt any back problems."
-Carlos C.
---
"I began getting adjusted at Dr. Kepler's office in June of 2010 because I needed to find a way to manage my back pain and headaches. Since I have been getting adjusted, I have experienced better sleep, better moods, my headaches have almost completely disappeared, and my back pain is manageable for the first time in 9 years. I am just overall HAPPIER!"
-Christina G.
---
"I started coming to Kepler Family Chiropractic in August of 2010. Since getting regular adjustments, I have experienced a much better range of motion, less pain, and hope for a more active lifestyle."
-Lance P.
---
"Dr. Kepler saved me from surgery. I am a chiropractor. When I damaged a disc in my low back, the pain was so much that I could not sit down, sleep, drive or work. I saw four other chiropractors before I went to Dr. Kepler. His specialized traction table, highly trained staff as well as his gentle light-force technique proved to be the difference. I am back to work and I feel better than I have in a long time. I would recommend Kepler Family Chiropractic to anyone. Here you get a team that is dedicated to providing a safe alternative to drugs and surgery and that helped me get out of pain fast."
-Dr. Justin