Anna Kendrick had to learn how to ice skate for her role in the festive film 'Noelle'.
George Miller believes Martin Scorsese was mistaken in his criticism of Marvel films and describes cinema as a "broad church".
The Script have said they would be up for collaborating with BRIT-winner Tom Walker after he toured with them in 2017.
The title for the third 'Conjuring' film, which is set to be released in September 2020, has been unveiled as 'The Conjuring: The Devil Made M…
'Knives Out' director Rian Johnson has explained why his new 'whodunit' murder mystery movie needed an all-star cast packed full of huge names.
Olivia Culpo has gushed about how "great" her relationship with soccer star Christian McCaffrey is going.
Kim Kardashian West and Khloe Kardashian have threatened to axe their sister Kourtney from the family's reality show during Sunday's (12.08.19…
'BH90210' star Jason Priestley doesn't think the rebooted comedy drama will be picked up by another network or streaming platform after Fox's …
Miley Cyrus has gotten another new tattoo, the word "freedom" across the top of her hand.
Jenna Jameson "gained 20 pounds" after taking a break from her keto diet, which she had previously praised for helping her shed 85 pounds.
Richard E. Grant says Hollywood should be casting LGBT actors in LGBT roles, rather than giving them to heterosexual actors.
Martin Scorsese's 'The Irishman' leads the 2019 Critics' Choice Awards nominations with 14 nods in a possible 23 film categories.
Ellie Goulding has dubbed Juice Wrld as a "sweet soul" following his passing on Sunday (08.12.19) at the age of 21.
According to Camila Cabello, she feels "lonely" when she performs 'Senorita' without Shawn Mendes.
Kasabian guitarist Serge Pizzorno is planning to throw a huge party for his 40th birthday next year on an oil rig out at sea.
Cinematographer Lawrence Sher thinks the 'Black Adam' movie could "reshape" what a comic book film is.
Rian Johnson loved how "fast" it was to film his new movie 'Knives Out' compared to 'Star Wars'.
Chart-topping star Jennifer Lopez has revealed she felt empowered by playing a stripper in 'Hustlers'.
A source has claimed that Lily James and Matt Smith are still living together - despite splitting earlier this year.
Meg Mathews has claimed her 19-year-old daughter Anais is not a wild child like her and her dad, former Oasis guitarist Noel Gallagher.

Tabitha Health Care Services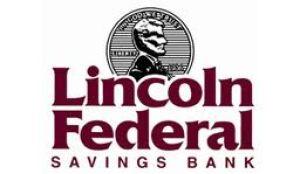 Lincoln Federal Savings Bank

Rosie Huntington-Whiteley says the support of her parents has kept her "going" through life's ups and downs.
Mel B is in "unbearable pain" not knowing when she will see her daughter again after Madison, eight, flew back to the United States to be with…
Ozzy Osbourne has personally offered a $25,000 reward for the return of his late friend Randy Rhoads' guitars, stolen from the Musonia School …
'Boardwalk Empire' star Stephen Graham sees his tough acting roles as a "gift".
Roisin Murphy agrees with the comparisons of her debut album 'Ruby Blue' and Billie Eilish's record-breaking LP 'When We All Fall Asleep, Wher…
John Boyega says his Christian faith has helped him deal with the sudden fame and fortune he got from playing Finn in the new 'Star Wars' trilogy.
'Hustlers' star Jennifer Lopez is fully behind her daughter Emme's dream to follow in her mother and father Marc Anthony's footsteps and becom…