Lancaster County 4-H has named Jen and Jesse Metcalf of Lincoln as co-winners of the June Heart of 4-H Award in recognition of outstanding vol…
Uma Thurman is dating Bloomberg Media Group CEO Justin B. Smith, after she was confirmed to be in a relationship with him in a New York Times article.
Kevin Hart wants to break the "stereotypical attachment to what a Black father is", as he said Black dads are often seen in films and televisi…
The ultra-cool and completely on trend Isobel Storage Console caught TikTok creator @bridgettewhiteney0's eye, but she couldn't justify spendi…
If you love the boho style of UO Home furniture and décor but can't quite justify the price tag or wait for the sales, you need these DIY Urba…
TikTok user @greerhiltabidle snatched up a mirror from the street and duped the @430 Urban Outfitters LED light mirror. The final price? $11.
What can't you find at Dollar Tree? With a little imagination and some white paint, TikTok creator @maycotthome turned a budget find into a ch…
Nicolas Cage's mother has died aged 85, the star's brother Christopher Coppola confirmed in a lengthy post on Facebook at the end of May.
Chrissy Teigen has stepped down from her newly launched Safely brand amid her bullying allegations, just three months after she and Kris Jenne…
'Star Wars' star Carrie Fisher and 'Aquaman' actor Jason Momoa are among the stars set to be added to the Hollywood Walk of Fame as part of th…
Chrissy Teigen has broken her silence on the allegations of bullying made by fashion designer Michael Costello, as her representatives insist …
Bindi Irwin has praised her husband Chandler Powell as her "best friend", as she marked National Best Friend Day in Australia on Friday (18.06.21).
Ciara and Russell Wilson had only known one another for five minutes before they knew they wanted to settle down and have children together.
Hugh Grant has dismissed online claims he married his wife Anna Eberstein "for passport reasons".
Kris Jenner's marriage to Caitlyn Jenner was a "blessing" and they had "a lot of great years" together.
Kylie Jenner hopes to get married one day, but it isn't in her immediate plans.
Chrissy Teigen's team have accused Michael Costello of sharing fake screenshots of direct messages between the pair.
La La Anthony has filed for divorce from Carmelo Anthony after almost 11 years of marriage.
Cindy Crawford has admitted she feels envious of her 19-year-old daughter.
Pop star Demi Lovato thinks it's easy for messages to become confused over text.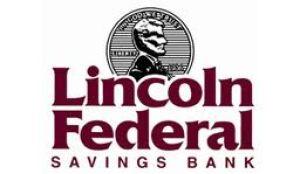 Lincoln Federal Savings Bank

Tabitha Health Care Services
'Move (You Make Me Feel So Good)' hitmaker Moby admits he's built a "wall" between his public and private lives.
'Toxic' hitmaker Britney Spears admits she has "no idea" if she'll ever perform live on stage again.
Kylie Jenner admits a bad kissing experience left her feeling insecure about her lips.
Conan O'Brien appeared from nowhere when Mila Kunis and Ashton Kutcher started lighting fireworks on a beach.
Michael Gracey is working on a Luciano Pavarotti musical in London.
Showbiz matriarch Kris Jenner finds managing Kourtney Kardashian's career to be a challenge.
Jack Savoretti opens up on having Nile Rodgers and John Oates appear on his new album 'Europhiana'.