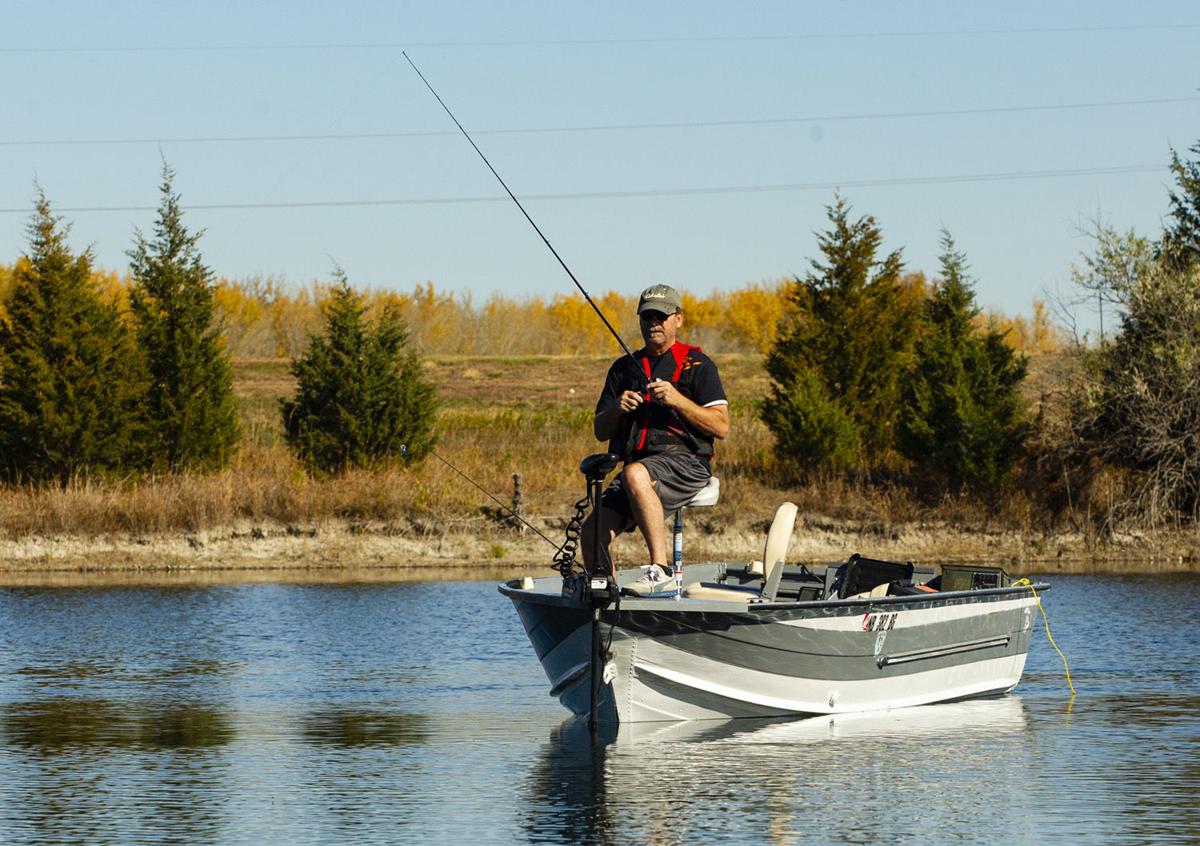 People can have such cavalier excuses regarding why they don't want to wear life jackets on the water in a boat.
Just last year in Nebraska, all the boating-related fatalities had one thing in common — the person who drowned was not wearing a life jacket.
The Nebraska Game and Parks Commission urges you to wear a life jacket when recreating on the water. The law states that every vessel, except sailboards, must carry one U.S. Coast Guard approved Type I, II, III or V flotation device of suitable size for each person on board; except that no child age 12 or under is allowed aboard any vessel when not wearing a life preserver or jacket of suitable size, except when waterfowl hunting in an anchored boat. A vessel on Nebraska waters is described as a watercraft, other than a seaplane, that is capable of being used as a means of transportation on water.
Over the years, Jeff Clauson, Nebraska's boating law administrator and chief boating enforcement officer, has retrieved people from the water for different reasons. When it comes to boating accidents, there is one common denominator he's seen that separates what might have been a rescue from a recovery — a life jacket.
"When a person drowns in a boating accident, it's most likely because they were not wearing their life jacket when they fell overboard or were ejected from a boat," Clauson said.
You have free articles remaining.
Here are some of the main excuses our conservation and boating enforcement officers hear when it comes to why people do not duly wear life jackets on a vessel:
* "I have life jackets on board, we'll each grab one if we tip over." Having life jackets on board your boat is not enough. Accidents happen way too fast to find and put on a stowed life jacket.
* "Put on this jacket, it'll work fine." A correctly sized life jacket in good condition will keep your head above water. Too big, and the life jacket will ride up around your face. Too small, it will not be able to keep your body afloat.
* "I'm a strong swimmer and have no problem in deep water." During a boating mishap, clothing can become heavy or waterlogged in the water. Additionally, there is the possibility of getting injured in the mishap, rendering yourself incapable of swimming.
* "It's cumbersome and it gets in the way, especially while I am fishing." There are U.S. Coast Guard-approved life jacket styles available for any recreational water activity — fishing, water sports, hunting, paddling and more.
* "No big deal, we're not far from shore." It doesn't take much water to drown, particularly if you are injured or unconscious.
* "I don't need a life jacket on that thing." Kayaks, canoes, standup paddle boards, inner tubes, fishing float tubes, inflatable rafts, stock tanks, paddle boats, water bikes, etc., are all subject to boating laws and regulations, which include life jacket requirements.