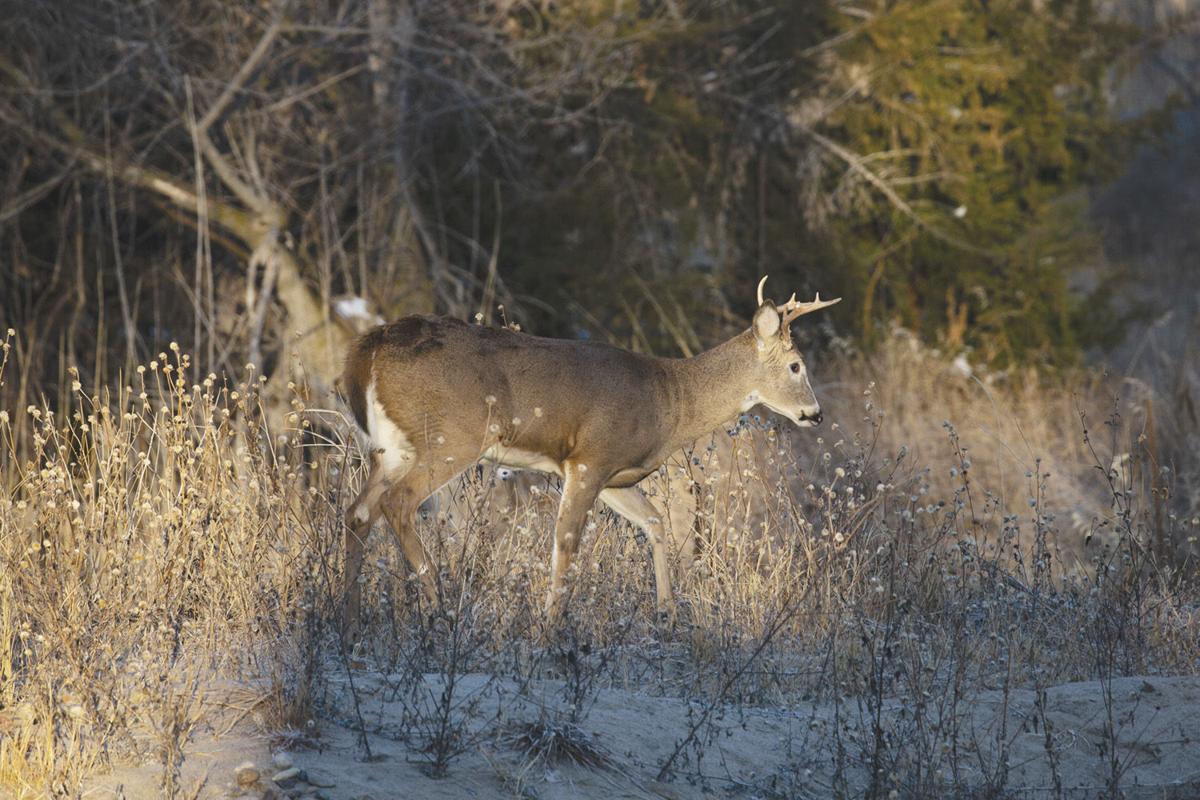 It's that time of year. Buck rubs are on trees and scrapes on the ground are apparent. Experienced bowhunters know the deer rut is beginning.
Deer movement is picking up and the bowhunters' excitement is intensifying.
Here are some tips for bowhunters to help make the most of their deer hunting adventure during the rut.
Stay on stand: As difficult as it may be, this is the time of year for sitting on the stand or being in a blind all day, or at least for as long as you can. Bring a bottle of water, lunch and snacks, and then sit as comfortably as possible and wait. Do not forget your fall-arrest system and haul line if you're hunting from a tree stand.
Rattle antlers: Start rattling softly. Some bucks come fast to the sound of rattling antlers while others may take their time. A few tine clicks could bring in that buck standing about 50 yards away instead of spooking him. As the rut progresses, become more aggressive. Slam those antlers together, work them hard and then pull them apart quickly. The bulk of deer responses to rattling usually are in the first couple of hours of daylight. That is the best time to rattle.
Control abnormal sounds: Slamming truck doors, clanging objects on your stand and opening packages of food all can alert deer to your presence. Take the most efficient path to your tree stand or ground blind so as not to bump any deer. Be especially cautious with sound once at your tree stand.
Play that wind: You cannot harvest a deer if they smell you long before you see them. Check what the wind direction will be on the day you plan to hunt, and then choose a stand or blind location that will allow you to hunt without having your human scent blow into an area deer likely will be.
Scents: Deer are worried the last doe in heat was found yesterday. Fresh doe scent will get the attention of most bucks. Use a fresh, quality doe estrus scent to fool a buck's nose. Synthetic pre-orbital gland scents also can be effective.
Scent control: For a deer hunter, there is no way to eliminate your human odor, although you can control it. Showering before the hunt with fragrance-free soaps and shampoos, then drying off with an unscented towel, plus using scent-free moisturizers and deodorants all need to be done. Hunters must decontaminate hunting clothing and gear by washing, spraying or wiping them with special scent-reducing products. Once cleaned, they should be stored in sealed plastic bags or tubs to keep them that way.
Be vocal, but don't overdo it: It is sometimes advantageous to be vocal when archery deer hunting. You need to make the right call, though. Work in some assertive grunts near or during the peak of the rut, however, use your grunt tube sparingly. Deer hunters often will call too much. Simple, short contact grunts can be used when you see a buck and need to get his attention. Longer, more aggressive grunts work best for picking a fight. Blind calling with tending grunts and bleats can work, too.
Decoys: When using deer decoys, it is important to remove human odor as much as possible. Store a deer decoy in a large, sealed bag or tub. Set it up using latex gloves. Spray the decoy frequently with odor-eliminating products. If you plan to use a decoy during the firearm deer season, wrap some blaze orange around it when carrying it to and from the field.
Find the food: Bowhunting during the rut does revolve around the food sources of deer. Anything from a freshly harvested corn or soybean field corner next to woodlands to an acorn drop along deer trails in an expanse of mature timber could be the "deli for your deer." Pinpointing food sources may require a speed-scouting mission and the use of game cameras.
Photos: Hunters show off their harvest in Nebraska
Johnson County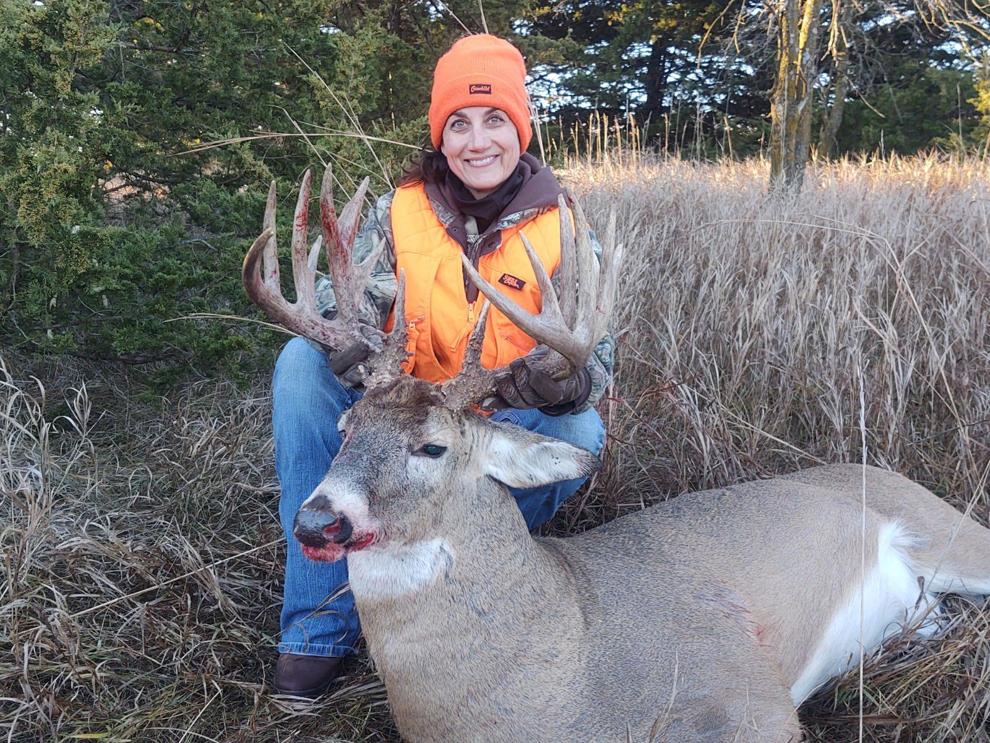 First deer hunt
2020 Deer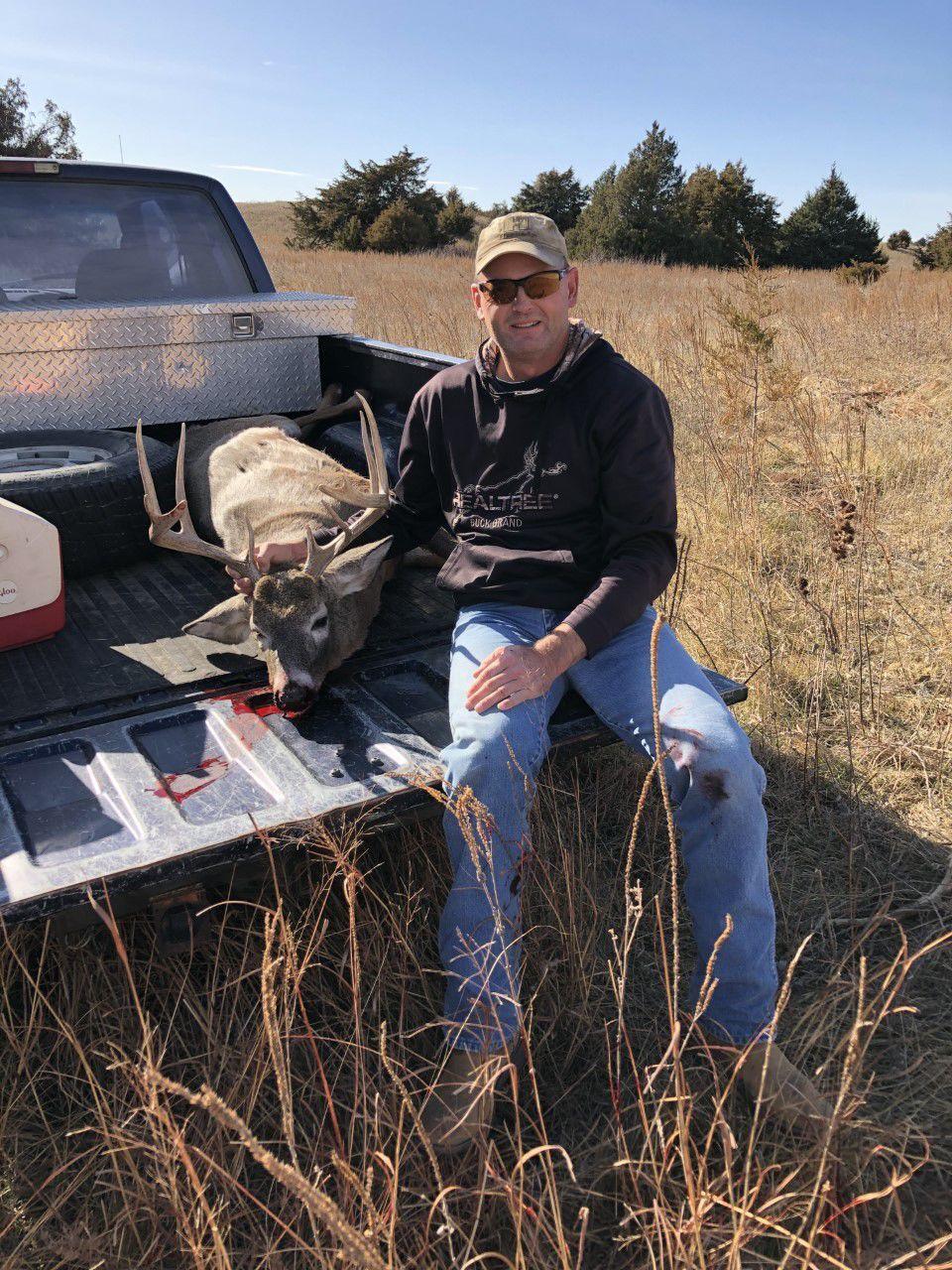 Deer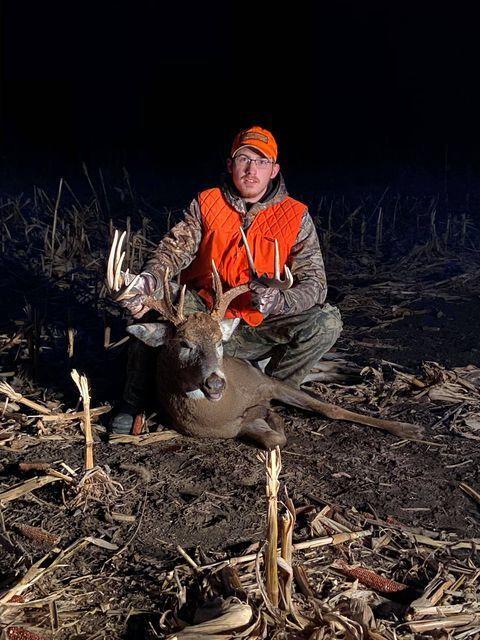 Double harvest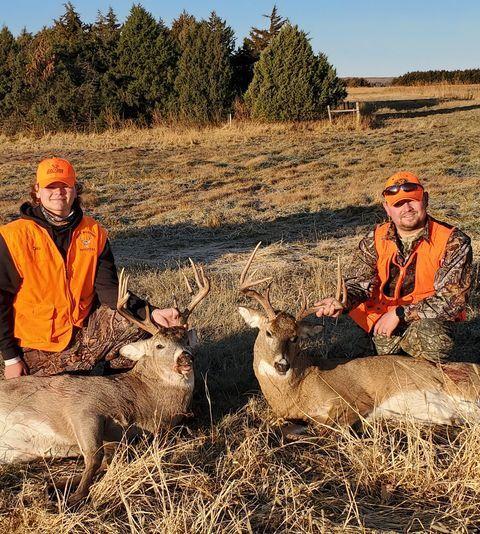 Archery buck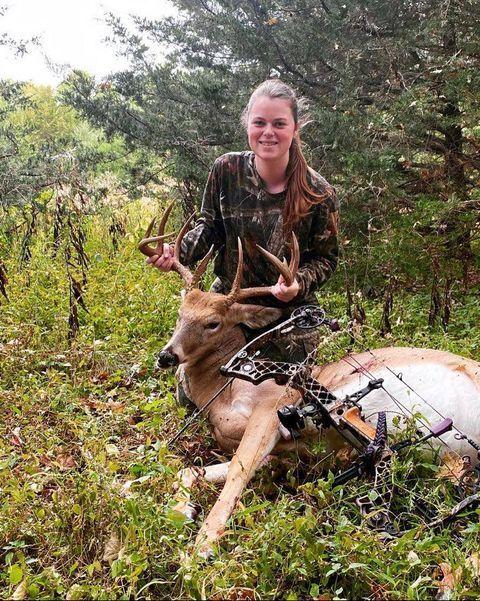 Shot with 10 minutes left on opening day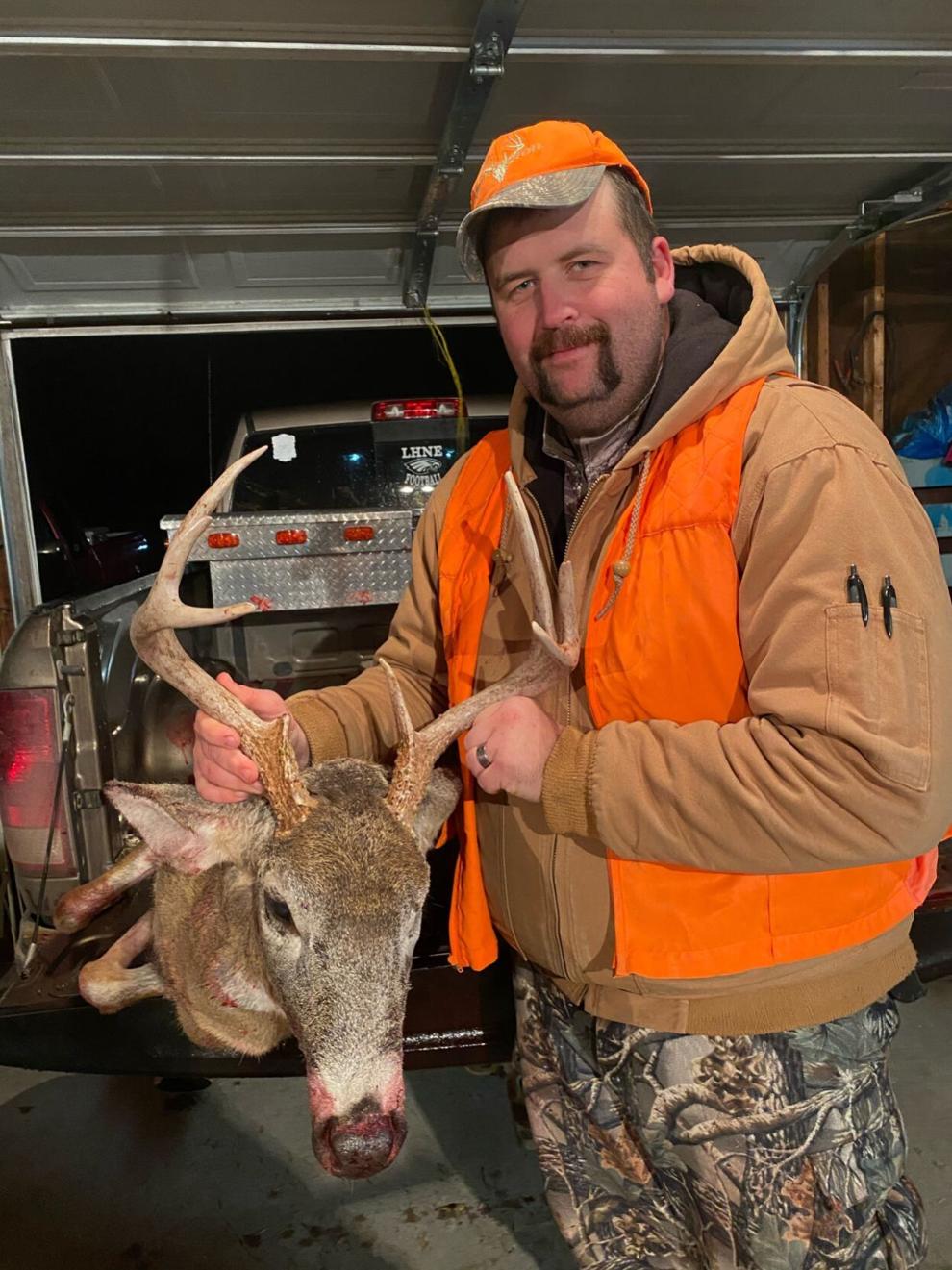 Jackson Wichman, Sprague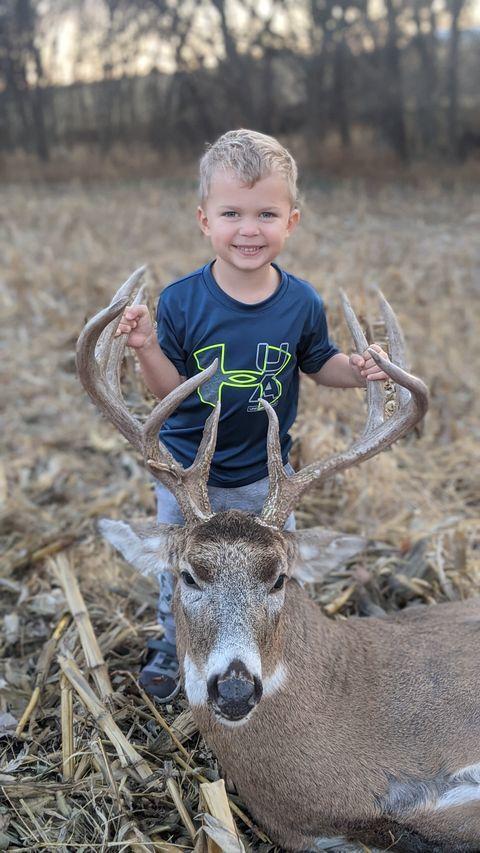 Deshler on Nov. 14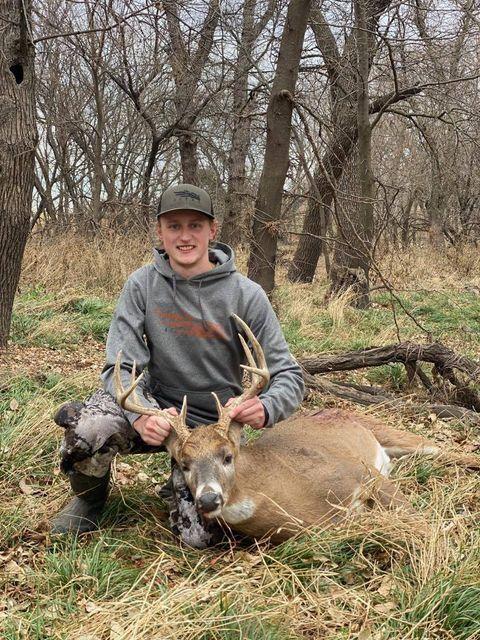 First buck in Boyd County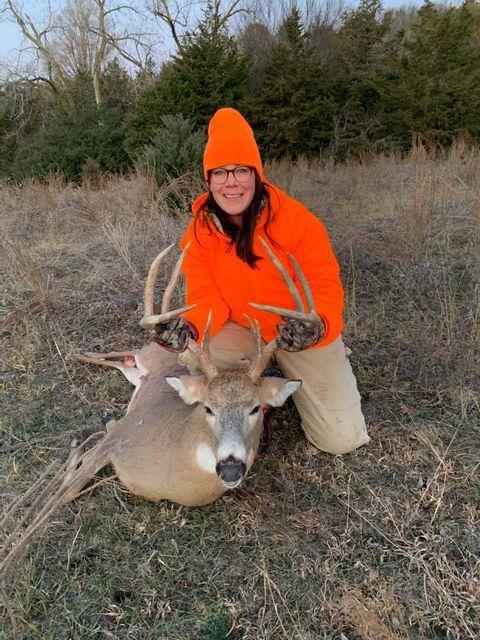 11-year-old 9X7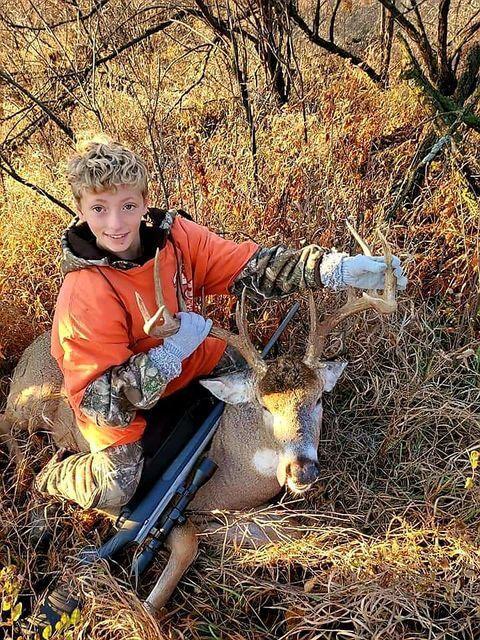 Boyd County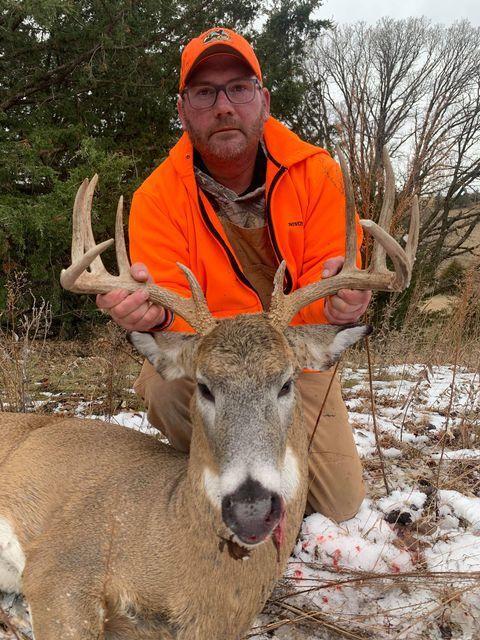 Deer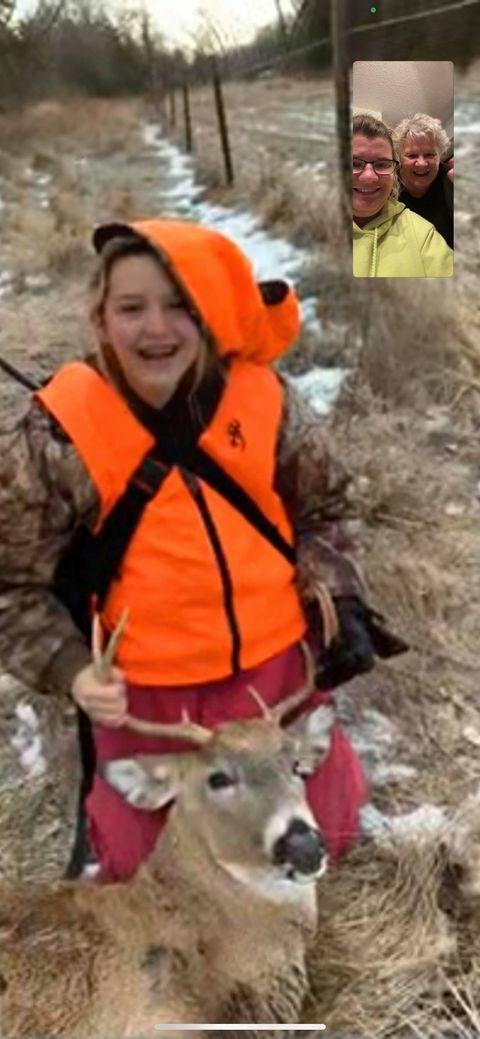 Rick Payeur
Hunting
Five-point buck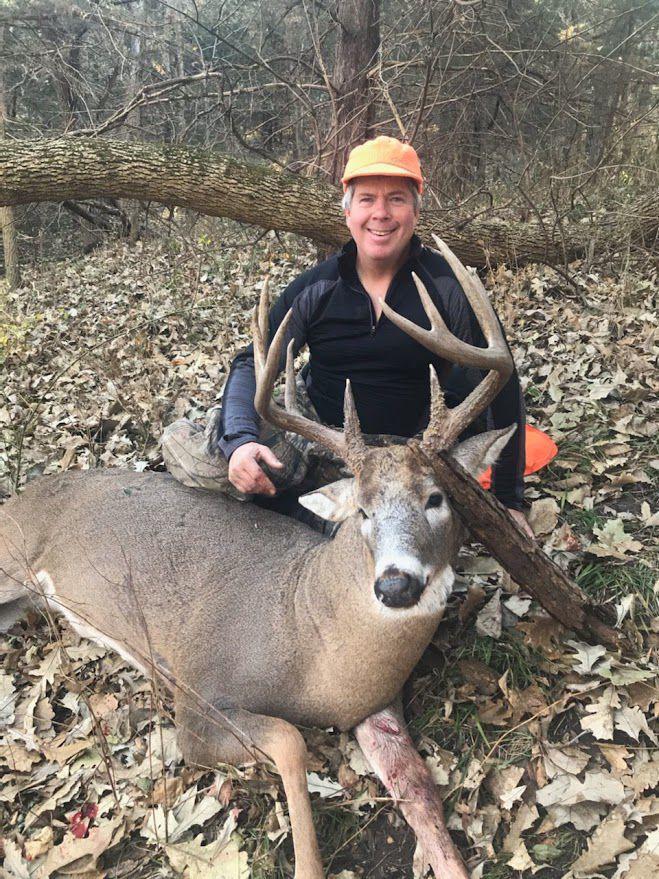 First buck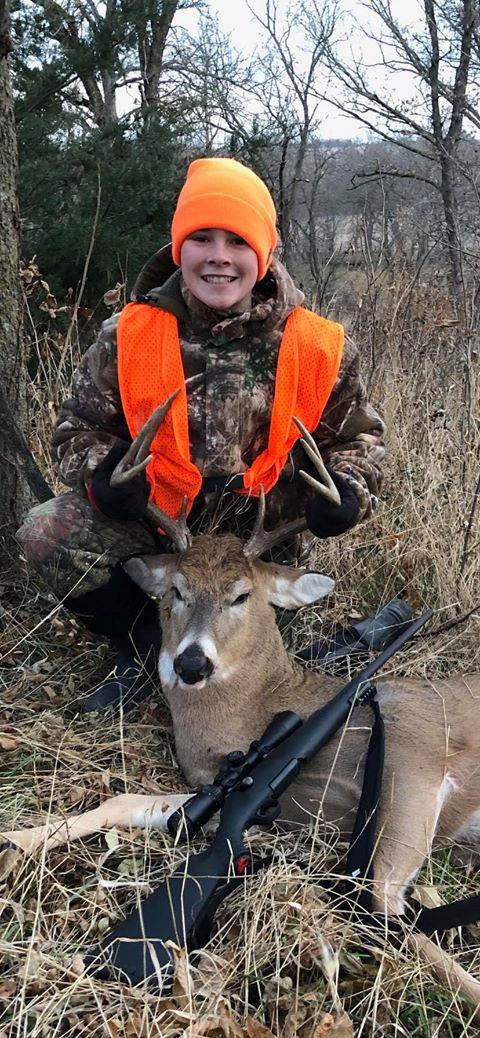 First bucks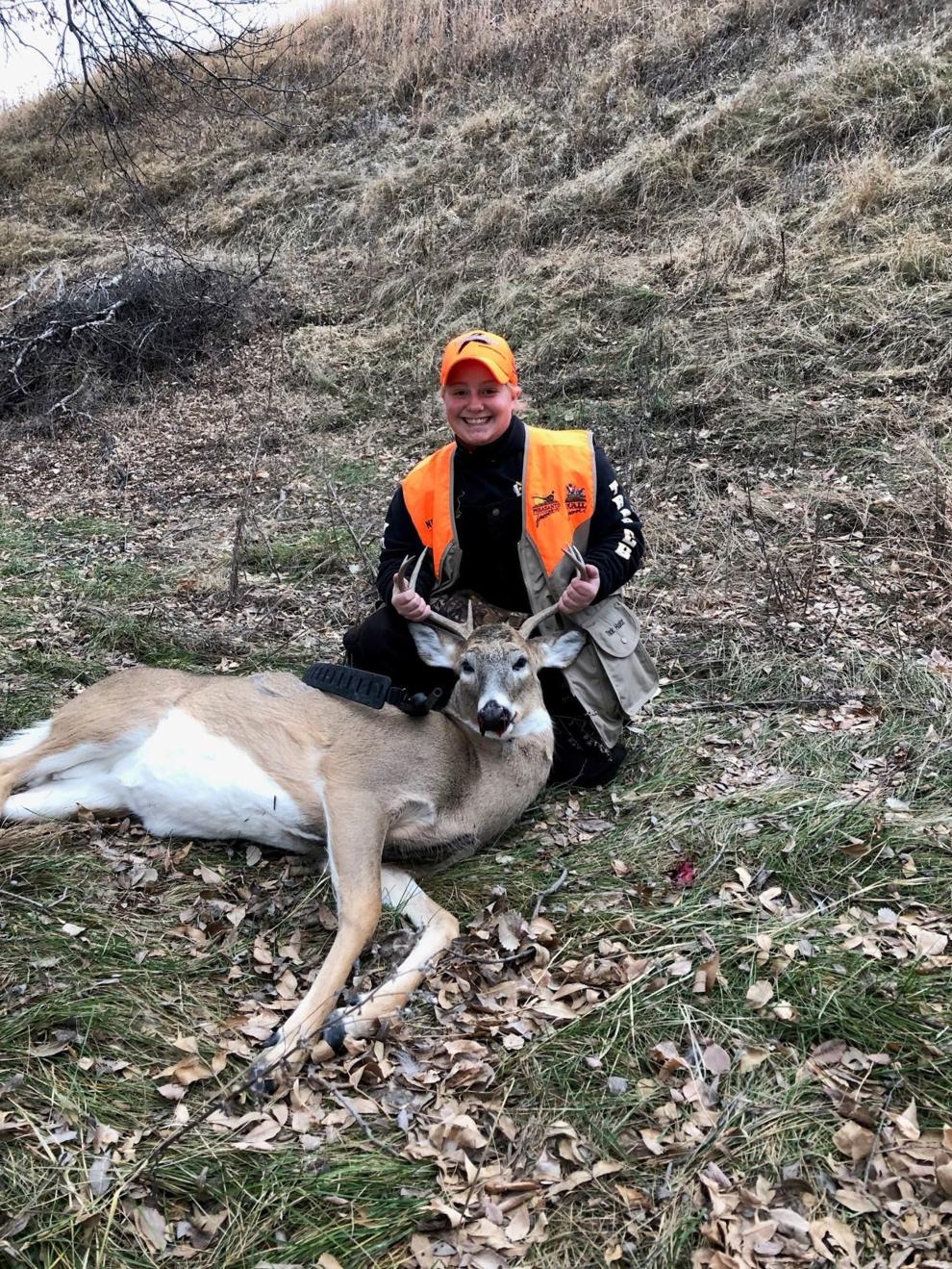 Twins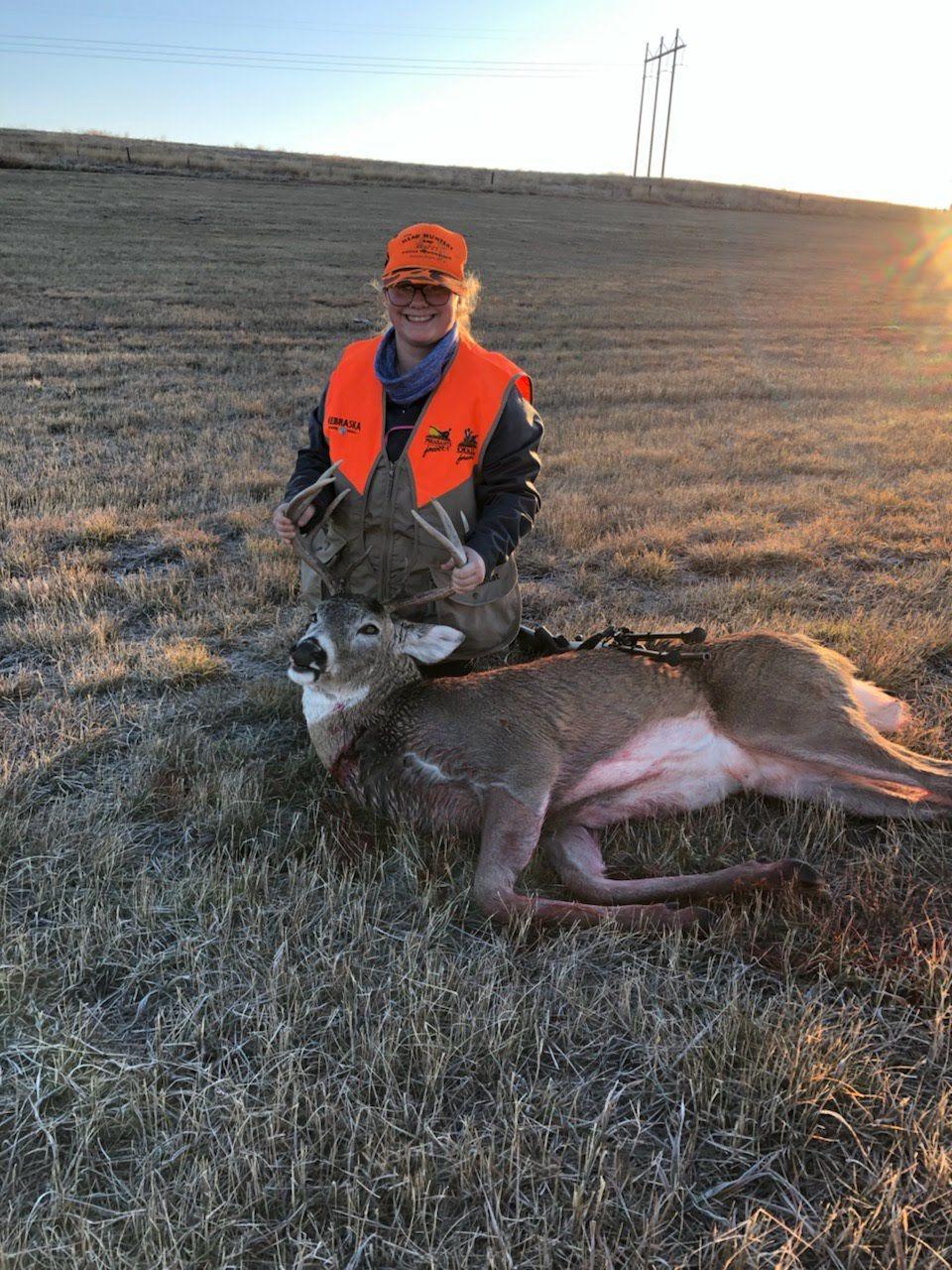 Opening morning buck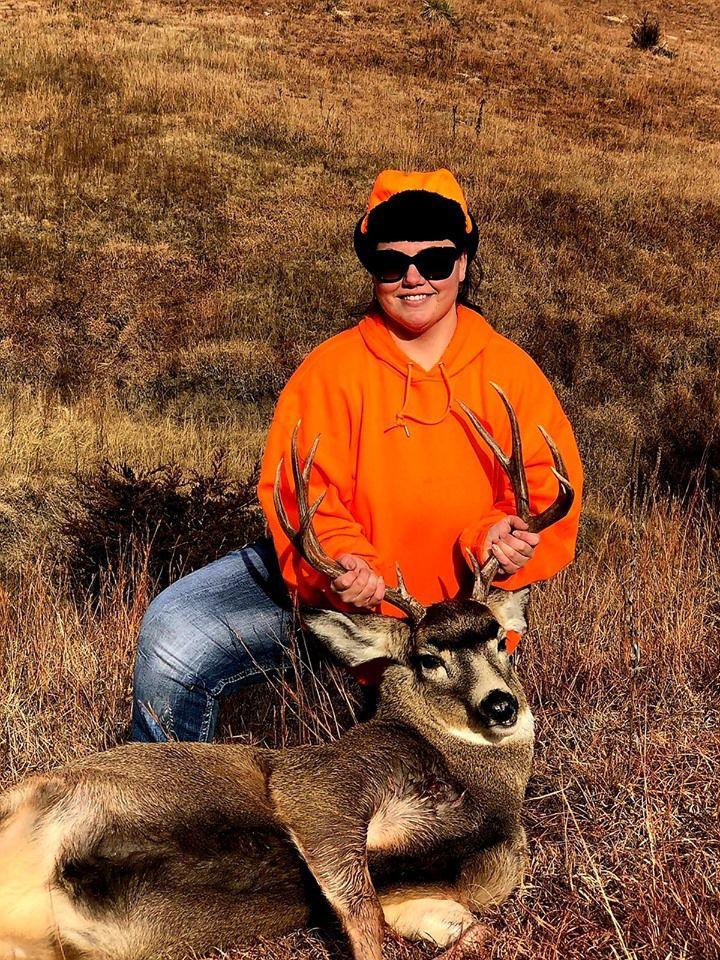 Hunting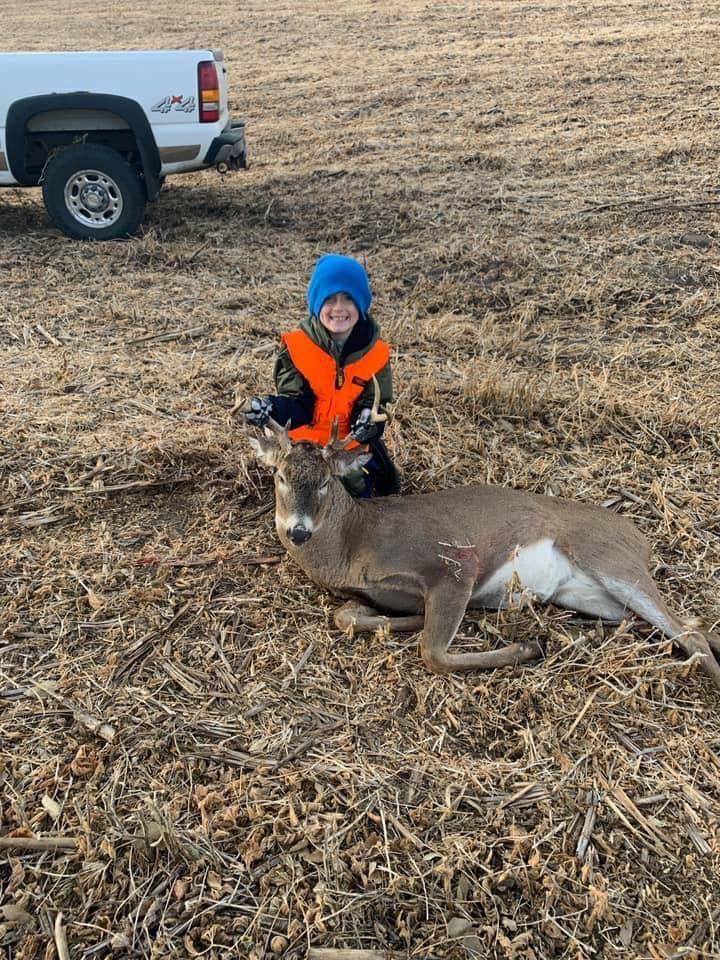 Hunting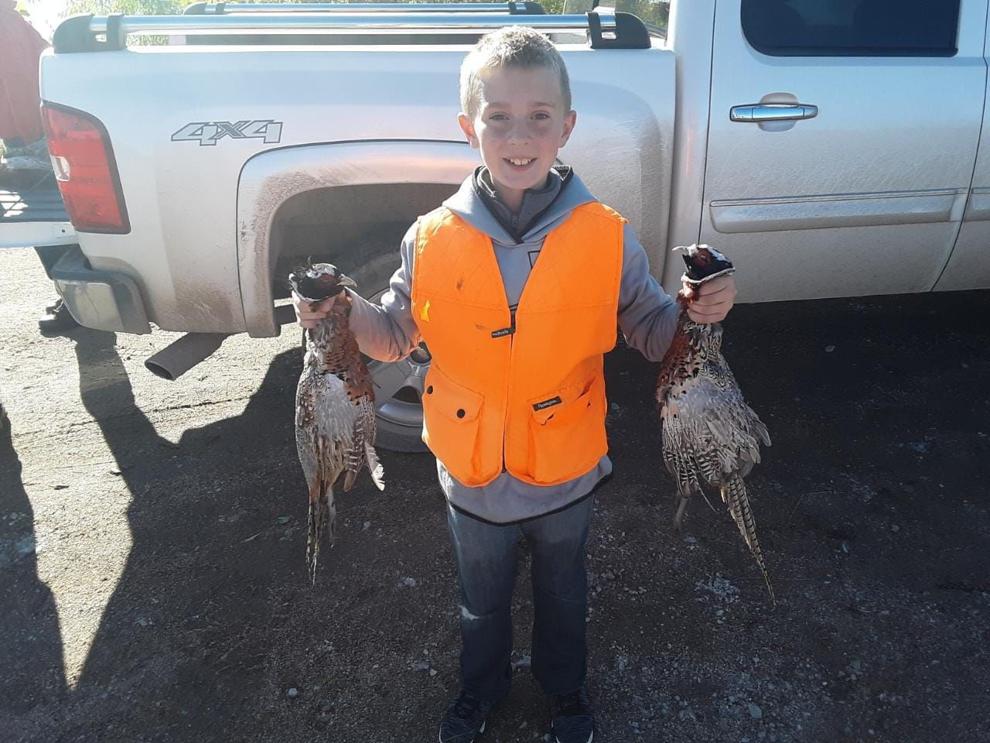 Button buck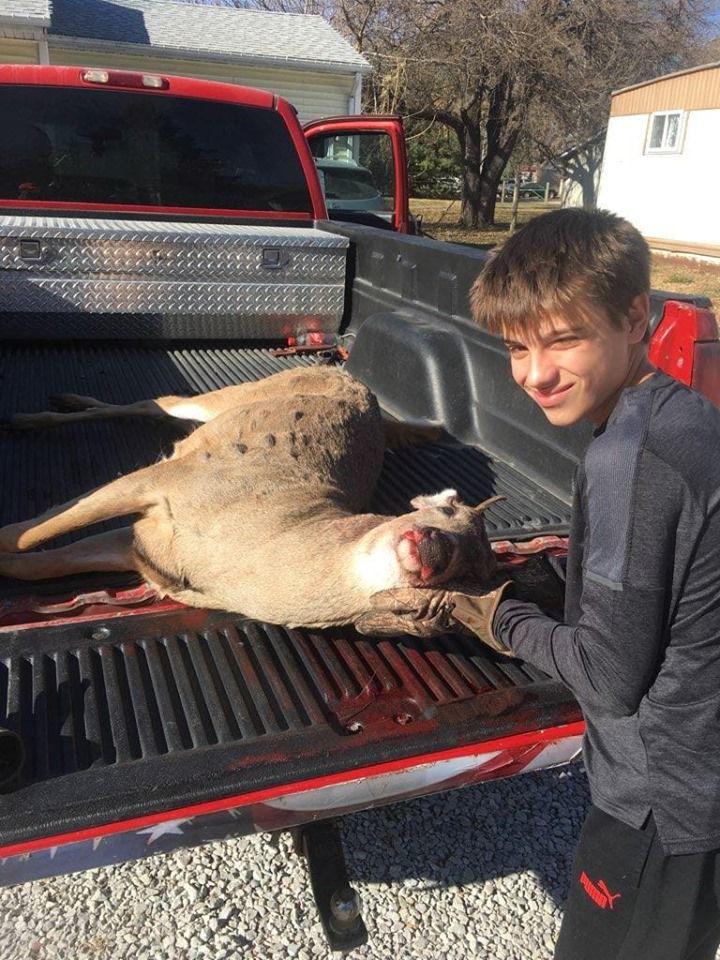 Hunting crew