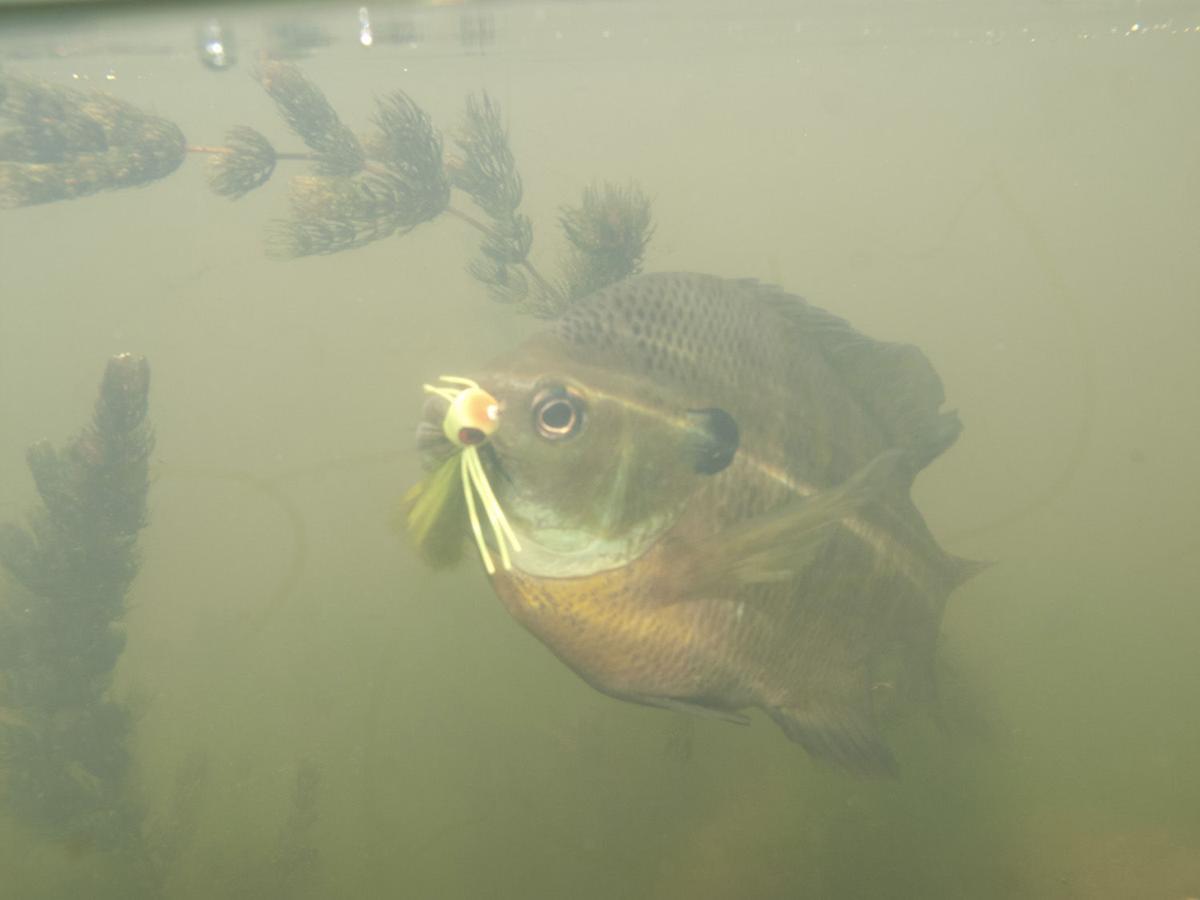 It's hot and humid. Has your fishing success slowed with the conditions? One fish leads the way with lots of action for anglers in the summer — bluegill.
For a lot of us, bluegill fishing defined our first fishing experiences on the water. I still enjoy the constant activity of catching these power-packed fish from the bank in summer.
Catching bluegill is the perfect segue for introducing youngsters and newcomers to fishing, especially in the Nebraska Game and Parks Commission's Take 'em Fishing challenge (outdoornebraska.gov/takeemfishing). In fact, my kids still enjoy catching bluegill in Nebraska waters to this day.
So, I have come up with eight reasons why you and your family should tackle bluegill for your summer fishing.
Available everywhere: The bluegill is native to Nebraska and inhabits nearly all ponds, reservoirs, lakes, old river oxbows and meandering creeks.
Easy to find: The bluegill is a fish of the shallows and exists near the shoreline around vegetation, structure, timber and even sometimes where there isn't any aquatic habitat. Look for bluegill near their plate-shaped spawning bed depressions. Bigger bluegill tend to still hang out in the deeper, darker water just beyond those depressions and along the deeper edges of weed, moss and algae lines in summer.
Simple equipment and cheap bait: I like to use an ultralight rod and reel with light line, small hooks, small steel weights and small bobbers. For bait, anything from nightcrawlers to canned sweet corn kernels to grasshoppers will work just fine. When it comes to artificial lures, small jigs of contrasting colors, like black and yellow, usually prove best.
Bold biters and strong fighters: Bluegill are a schooling fish and quick, competitive, aggressive feeders. Many bluegills have no fear of the angler trying to catch them, even in clear water. They also have a reputation for being one of the strongest fighters in the fish kingdom.
Hot action in the heat: Some of the best bluegill fishing occurs when the intense summer heat and humidity arrives. Bluegill are cold-blooded creatures, so their body temperature varies with their surroundings and they get more active and hungrier when the water is warmer.
Flies for bluegill: Even though you might think fly-fishing is reserved for trout, it is also one of the most effective, exciting ways to catch bluegill. Small insects are a major portion of the bluegill's diet, and an artificial fly resembling one of these insects is usually irresistible.
Fun of paddlecraft fishing: Anglers with kayaks, paddleboards, canoes, etc. have a blast fishing for bluegill. Many of these anglers do what is called soft-baiting, using smaller, weighted jigheads and rubber or plastic lures that resemble baitfish, earthworms or aquatic organisms. This allows for quick, repeated casts, catches and releases.
Excellent table fare: Bluegill fillets are delicious rolled in some flour and seasonings, then given a swim in hot cooking oil. They also are a healthy food selection to eat. That's because they're lower in the food chain and tend to be smaller, so they're less likely to be the subject of consumption advisories than larger predator fish.