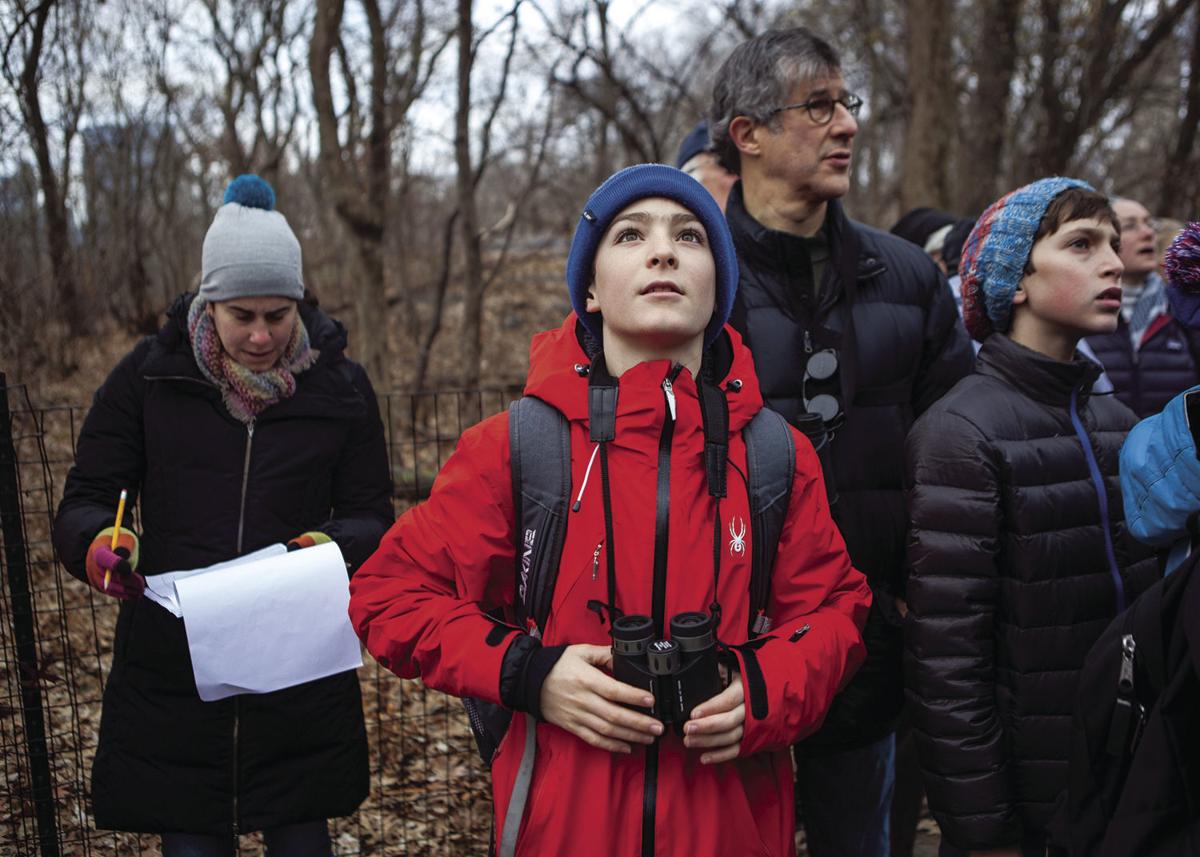 Wrapped for the weather, you and a group of fellow bird enthusiasts head out into the crisp morning air.
The group is a mixed bag, a variety of ages and skill levels. Someone points to a nearby bush. You peer through your binoculars and see a small group of sparrows. You call out, "Six American tree sparrows," as another group member marks down the tally.
With that, you have just successfully made your first contribution to the 120th Audubon Christmas Bird Count.
The Audubon Christmas Bird Count was born as an alternative to the Christmas "side hunt," a competitive hunt to see how many birds and other animals a team could take in a day. Frank M. Chapman proposed a "Christmas Bird Census," changing the competitive aspect from hunting to counting.
That first count took place in locations from Toronto to Pacific Grove, California, on Christmas in 1900, with 25 counts comprised of 27 dedicated volunteers tallying around 90 species. Since that initial event, this people-powered community science program has grown to more than 72,000 volunteer bird counters in more than 2,500 locations across the Western Hemisphere.
In Nebraska, 16 counts are expected to take place in Nebraska during the Dec. 14-Jan. 5 count window. Each count takes place on one day during this window and covers an area known as a count circle, which is a predetermined area with a 15-mile diameter. Volunteers coordinate efforts to cover this area, with some walking, some driving and even bird feeder viewing.
The Christmas Bird Count in Lincoln will take place on Dec. 28. Volunteers should meet at Pioneers Park Nature Center at 8 a.m. to coordinate the day's efforts. Families with children are also encouraged to attend, with a special kids count and activities from 8 to 11 a.m. at the Nature Center.
All count participants are encouraged to meet at 5:30 p.m. at the Unitarian Church of Lincoln, 6300 A St., to tally the day's count and enjoy pizza and camaraderie with fellow participants. To participate, contact Jason St. Sauver at jstsauver@audubon.org.
The Lower Platte River count will take place Jan. 3. Volunteers interested in learning more about this effort should contact Joel Jorgenson at joel.jorgenson@nebraska.gov. A special Lower Platte River kids count and activities will take place at Schramm Education Center from 9:30 a.m. to noon. Admission to the center is required to participate in the kids count. Contact Amber Schiltz at amber.schiltz@nebraska.gov for more details.
Alie Mayes is a watchable wildlife biologist for the Nebraska Game and Parks Commission. Contact her at alie.mayes@nebraska.gov.