It seems like it happens all the time. Someone posts photos and misidentifies fish on social media.
Check out upcoming outdoors events.
Members of the Wyuka Historical Foundation and community supporters planted trees at Wyuka Cemetery on April 30 to celebrate Arbor Day.
To celebrate National Bike Month in May, the City of Lincoln invites area cyclists to start pedaling to help Lincoln continue its streak as Na…
Super Bird Saturday will return to the Spring Creek Prairie Audubon Center near Denton on Saturday, May 22, from 8:30 a.m. to noon in celebrat…
Should we wait to hunt turkeys when we have warm days with sunshine and slight to no wind? What if the weather does a 180-degree turn when we …
Check out upcoming outdoors events.
On Tuesday, May 4, the Nacho Ride will begin its 15th year.
While making plans during COVID-19 has been challenging for all of us, you can still depend on some things. Spring will eventually arrive, Mot…
Doug Keller of Lincoln used his 8-iron to ace the 136-yard hole No. 5 at Iron Horse Golf Course in Ashland on April 26.
The Great Plains Trails Network (GPTN) invites everyone to celebrate National Bike Month in May by participating in the annual Tour de Lincoln…
The public is invited to the free May Day Tree Giveaway at 9 a.m. Saturday in the parking lot of Star City Shores, 4375 S. 33rd Court.
The 2021 City Nature Challenge invites individuals to explore and document wildlife right where they are.
Check out upcoming outdoors events.
During a pandemic that kept people confined with or isolated from loved ones, as well as the lives they knew, biking became a popular respite.
Forty women braved cold temperatures, an overcast sky and breezy conditions April 17 at Highlands Golf Course to play in the Spring Swing, the…
A bull elk tag, which will give the highest bidder the right to hunt the animal in any state elk management unit during the 2021 hunting seaso…
In 2003, Gavin Pretor-Pinney was living in Rome while on sabbatical. After seven months glancing into the heavens at the mostly clear blue Rom…
In a normal non-COVID-19 pandemic year, the Iain Nicolson Audubon Center at Rowe Sanctuary near Gibbon, Nebraska, has visitors from over 60 Ne…
I am happy to report that I recently ended a slump. It had been a long time since I dried off a muskellunge.

Tabitha Health Care Services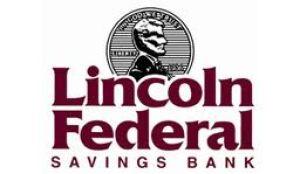 Lincoln Federal Savings Bank
Check out upcoming outdoors events.
Seventy-two participants, many bringing along family members and dogs, took advantage of a 50-degree Saturday on March 13 to run, walk or jog …
As part of the upcoming Lincoln City Nature Challenge, Lancaster County families are encouraged to participate in the virtual City Nature Chal…
Steve Borowski was seriously injured and nearly drowned after his boat hit a submerged tree in Swanson Reservoir in southwest Nebraska.
World Bee Day is celebrated each year on May 20, the date selected by the United Nations for worldwide recognition of the importance of bees.
The hunters shot the female Jan. 28, contacted Game and Parks and genetic testing showed the animal originated from a population of wolves in …
Grab your kids and masks and head over to Antelope Park on Friday, June 4, for an evening of outdoor fun benefiting School Community Intervent…