Check out upcoming outdoors events.
The trails themselves never closed during the shutdown of public spaces amid the coronavirus pandemic in some areas, so in reality, little eve…
Visitors to Fort Robinson State Park have even more options for recreation, with the recent $2.8 million renovation to several ponds, adding f…
The bicycle business is booming across the country as Americans look for new ways to exercise and get out of the house while adhering to stay-…
The charges stem from an investigation into Hidden Hills Outfitters near Broken Bow, which has been accused of a slew of hunting violations.
On Feb. 13, 1862, Brig. Gen. John McClernand initiated the Battle of Fort Donelson on the Tennessee River. The significance of this battle is …
Check out upcoming outdoors events.
The Indian Village Neighborhood Association (IVNA) is participating in Give To Lincoln Day 2020 to raise money for a drinking fountain for Van…
Lincoln Parks Foundation is rolling out a new program to recognize educators as part of its recently announced $1.6 million campaign to restor…
Though Nebraskans everywhere have been practicing social distancing to prevent the spread of the coronavirus in the community, camping enthusi…
Check out upcoming outdoors events.
Virtual dance parties have been all the rage during our stay-at-home 2020, but don't get confused. The Chelsea chop is not a dance move. It is…
If you encounter a coyote, Animal Control says to look directly at the animal, raise your arms and shout or blow a whistle until it leaves. 
A woman who illegally entered Yellowstone National Park while it was closed due to the coronavirus pandemic was badly burned on Tuesday mornin…
Check out upcoming outdoors events.
Susan Mitchell started virtual running before it was the coronavirus-friendly thing to do.
Through its many programs, the environmental education staff at the Lower Platte South Natural Resources District (LPSNRD) helps 40,000 studen…
Homestead National Monument of America is now accepting applications for the summer 2020 Youth Conservation Corps (YCC). The YCC is a summer e…
There is no better time to recognize and analyze the turkey's sound in nature with May being bird month in Nebraska.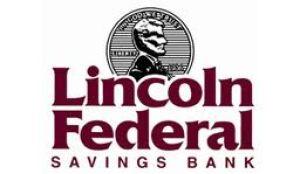 Lincoln Federal Savings Bank

Tabitha Health Care Services
Check out upcoming outdoors events.
I am on the icy floor of Alaska's Kenai Fjords National Park, surrounded by imposing, rugged mountainsides.
As people are stuck indoors as a result of the COVID-19 lockdown, many are experiencing 'Virtual Reality Tourism'. Would-be travelers are usin…
See the variety of wildlife around Lincoln, including these turkeys photographed on Saturday. Have an image to share? Send it to yourpics@jour…
Check out upcoming outdoors events.
Check out upcoming outdoors events.
In time, we'll be on the road again, in search of compelling outdoor playgrounds in which to explore and enjoy nature's finest. Here are five …