On certain Thursday summer evenings, one can find many Lincoln residents gathering on the grass of one of Lincoln's most beautiful locations. …
Summer is the season for us to take our exercise routines out of the gym and to the park, tennis court, golf course, bike trail, and even the pool.
Not all insects are pests, though I can think of some that qualify as nuisance. The Japanese beetle truly is a pest, and a very destructive on…
After being forced online in 2020 by the COVID-19 pandemic, the Jazz in June concert series has returned to in-person shows every Tuesday this…
Most of us know the basic definition of a pollinator: an animal that moves pollen within or between flowers in a way that aids in plant reproduction.
Check out upcoming outdoors events.
The Lincoln Arts Festival is about much more than just art – it's about all of the arts, including music, theater, dancing, film and poetry, a…
A free TEDxLincoln talk on Humane Consumption will take place from 5-7 p.m. Friday, June 25, at the Antelope Park Bandshell, 1630 Memorial Drive.
On Thursday, July 1, 16 college-age cross country bicyclists will arrive in Lincoln at First Mennonite Church, 7300 Holdrege St.
As local pandemic conditions continue to improve, on Monday, June 21, the Spring Creek Prairie Audubon Center near Denton will return to regul…
Spring Creek Prairie Audubon Center (SCPAC) near Denton will receive a $117,421 grant from the Nebraska Environmental Trust (NET) for the seco…
The Lincoln Senior Men's Golf League's June 14 Fun Day at Pioneers Golf Course utilized a Best Ball format for the front nine and a Shamble fo…
The discovery of a species of kissing bug in Nebraska has prompted state and University of Nebraska officials to alert the public to the risks…
The thing about camping is that it is not so much about how perfect your camper is or how far away the trip takes you.
Check out upcoming outdoors events.
River otter trapping and mountain lion hunting seasons both were approved Friday at the Nebraska Game and Parks Commission meeting in Chadron.
A total of 220 golfers played in the annual tournament of the Home Builders Association of Lincoln and the Lincoln Home Builders Care Foundati…
The once-threatened species is doing so well in Nebraska that the Game and Parks Commission will consider a hunting season at its Friday meeti…
For cloud watchers, there is no need to rush off to a far-flung beach or a cabin in the woods to enjoy the sky. And, no tools, money or plan o…

Tabitha Health Care Services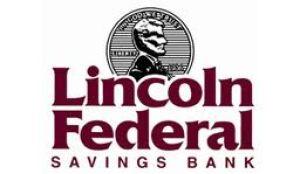 Lincoln Federal Savings Bank
Here are a few tips to make your pike fishing trip a little more successful.
Check out upcoming outdoors events.
Lincoln Parks and Recreation and Great Plains Trails Network (GPTN) invite the public to the Great Plains Trails Network Connector Bridge Open…
Girl Scouts Spirit of Nebraska will receive $51,100 from the Nebraska Environmental Trust (NET) for its Spirit of Nebraska Camp Woodland Resto…
The Parks and Recreation Department invites the public to share recent golf experiences by taking the annual Lincoln City Golf Customer Satisf…
After taking a year off due to the pandemic, the Garden Club of Lincoln has scheduled its annual Garden Tour for Saturday, June 12, from 9 a.m…
The channel catfish, Nebraska's state fish, sometimes gets misunderstood, particularly by those who fish for bass and walleye.