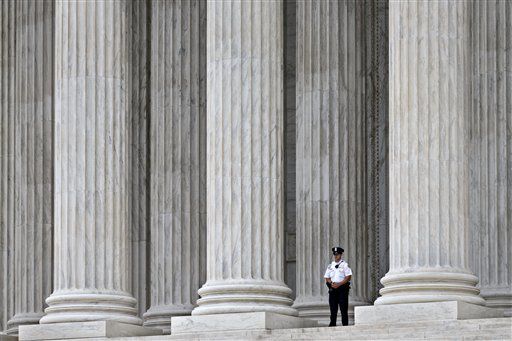 William Boernke's letter to editor ("Church, state are separate for reason," Nov. 6) refutes Oscar Blomstedt's letter, which pointed out that, in 1844, the Supreme Court honored our original founders by ruling that schools would teach Christianity and the Bible. History shows from this, our country flourished to become the greatest nation ever.
Then Blomstedt ("Don't compromise values in schools," Nov. 2) also points out that, in the 1960s, the Supreme Court removed Christian influence from public education, and how this country began to decline. Again, check history, and you will find Democrats, during that period, held full control of Congress for many years.
Now, in Boernke's letter, he points out a case where a Mormon argued that laws against bigamy violated his religious practice for plural marriages. The courts ruled against this, stating: "He was not free to disobey secular laws against bigamy." So, today, it seems secular law has made it legal to have an abortion.
Don't these contradict each other?
Secular law was used to prove human life begins when it can breathe on its own. So shouldn't this same law hold for a life to be human, it must be able to take nourishment on its own? Tell me when a baby can fully feed itself.
The truth is aging, nourishment and breathing for all human life begins at conception.
Merlyn Braunsroth, Denton
Catch the latest in Opinion
Get opinion pieces, letters and editorials sent directly to your inbox weekly!