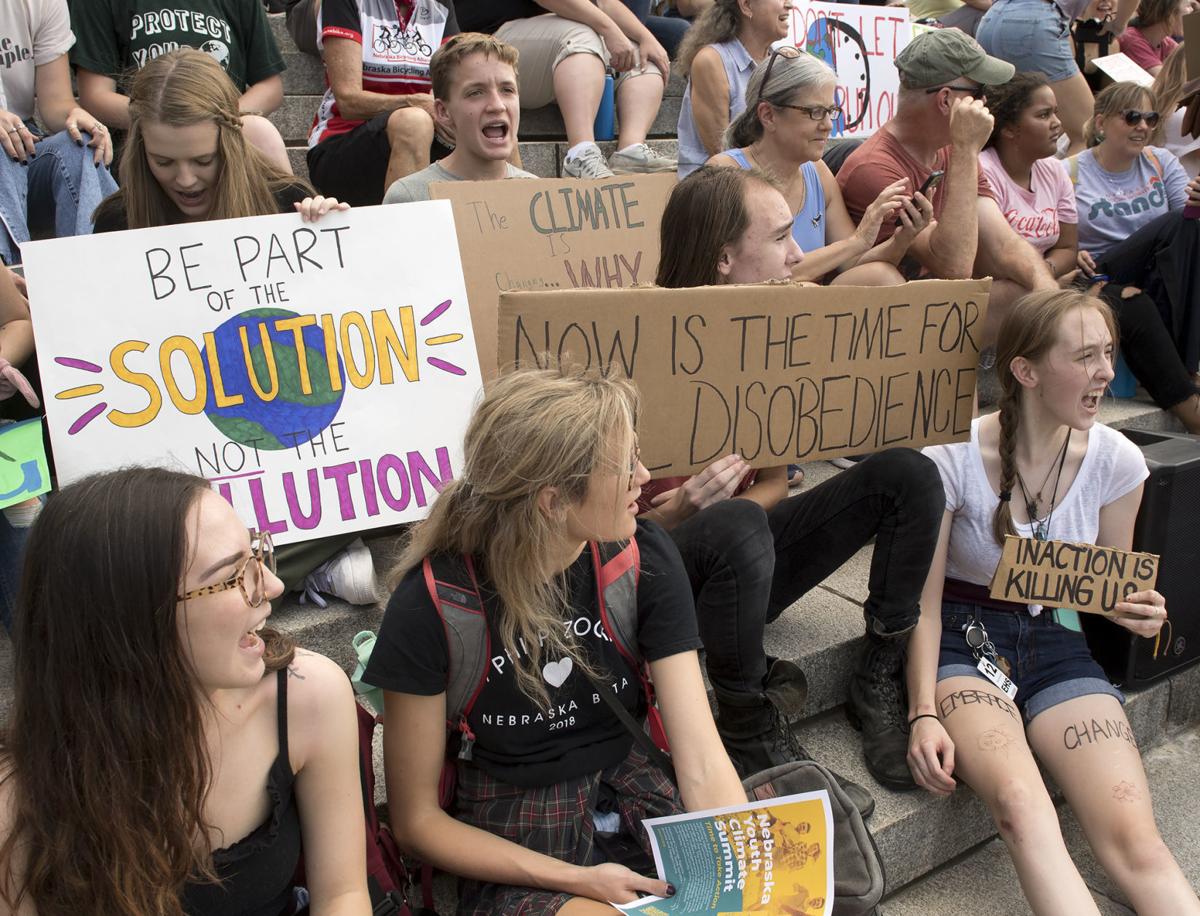 Gov. Pete Ricketts' response to Friday's march by the citizens who will be most affected by the sixth extinction and its aftermath was Orwellian in its logic and troubling in its callous disregard of the studies handed down from climate science and the in-your-face examples occurring planet-wide.
As like every year, there are many recreational lakes now swamped by blue-green algae bloom, toxic to all life, a direct result of unsound and misguided farming practices. Pouring chemicals -- glyphosate, the misuse of nitrogen, dicambia, to name a few -- onto worn-out and abused farmland is not by any definition being good stewards or conservation.
You have free articles remaining.
As we proceed deeper into the Anthropocene, it will be more difficult to reverse the slide. Noted scientist and former NASA official Jim Hansen warned us long ago; our leaders on down silenced him or rejected his warnings.
So here we are. Bob Dylan saw it long ago in the '60s, when he sang "A Hard Rain's A-Gonna Fall."