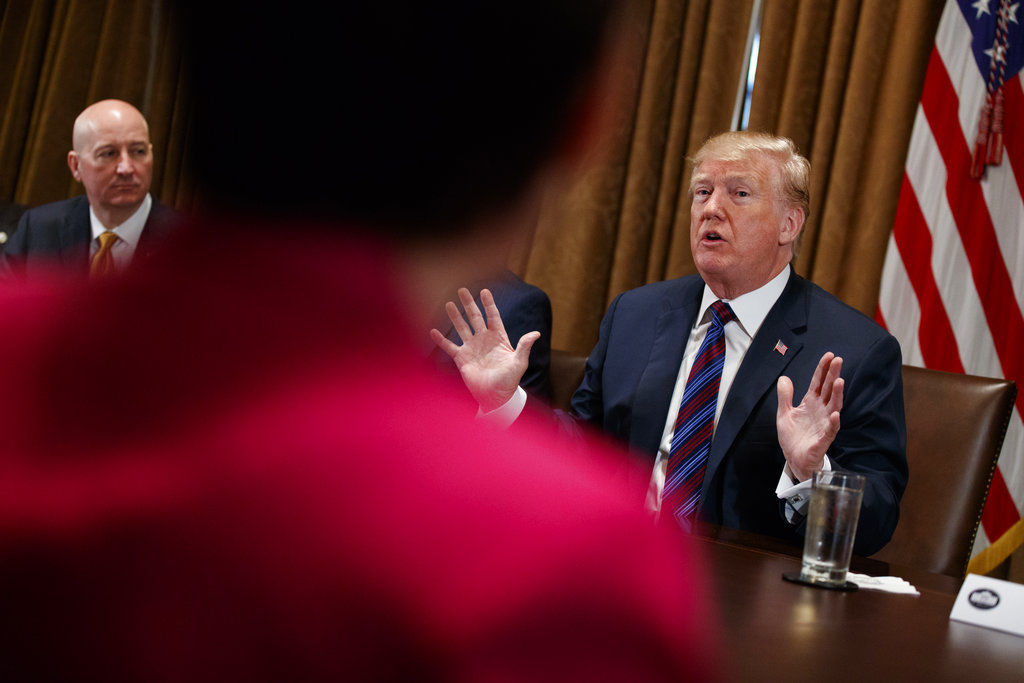 It's hardly reassuring to read that Gov. Pete Ricketts and Rep. Don Bacon know little about ethics, less about the Constitution and nothing about federal election law, as their latest statements condemning the current impeachment inquiry reveal ("Ricketts attacks Trump impeachment inquiry," Oct. 4).
Even a fifth grader who's taken a civics class knows it's against the law in a federal election to solicit any form of aid from a foreign entity. Soliciting political "dirt," as Trump has done, first, by trying to extort the president of Ukraine, and again, most recently and in plain sight on the White House grounds, by asking China to produce the same, appears to constitute a "high crime" necessitating an impeachment inquiry.
You have free articles remaining.
Not to conduct such an inquiry would be to "subvert the will of the American people" because that "will" is predicated upon the assurance that only they have the constitutional right to elect their representatives and president in this democratic republic.
In releasing only an edited memorandum and not the exact transcript of the telephone conversation between Trump and Zelensky, and in trying to stop the release of the whistleblower's complaint, the administration has probably obstructed justice, another "high crime," and shown the American people evidence of consciousness of guilt.
Trump's actions are disgraceful and indefensible, and justifications of those actions by Ricketts and Bacon are reason enough to vote them out of office, as well as the other see-no-evil, speak-no-evil complicit Republican members of Nebraska's congressional delegation.