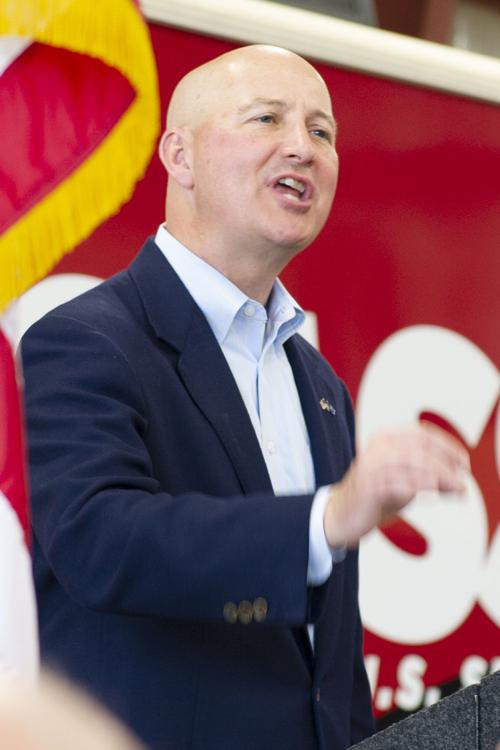 Nebraska Gov. Pete Ricketts, touted a wackadoodle statement to Lancaster County Republicans of, "They (Democrats) want to see radical, socialist ideas implemented at every level of government" ("'Socialism' a weapon in 2020," Aug. 26.
Though our founding fathers simply envisioned a democracy of "Government by the people and for the people," our state and federal government is currently, "Government by the domestic and foreign wealthy corporations and individuals and for the domestic and foreign wealthy corporations and individuals."
You have free articles remaining.
To validate, Ricketts continually attempts to egregiously destroy Nebraska's historic unicameral, nonpartisan Legislature by donating $10,000 to the campaign of Sen. Steve Halloran, $5,000 to Sen. Tom Brewer, $15,000 to Sen. Mike Hilgers, $15,000 to Sen. Suzanne Geist, $5,000 to Sen. Rob Clements and $3,500 to former Sen. John Murante. All while stacking Nebraska's Unicameral with his mid-term appointed mouthpieces on the floor.
With free markets and our democracy lost to corporate socialists and lobbying wealthy individuals offering unlimited campaign contributions, placing the burden of property tax relief for millionaire ag land owners on low- and middle-income households, ignoring the general public's desire for Medicaid expansion, taxation inequality, stunning and embarrassing climate change ignorance and Corrections failures, working Nebraskans feel helpless.
The real truth, Mr. Ricketts, is that you and your Republican base's obstructionist, divisive, right-wing, archaic agenda, not the Democrats', is driving our state and nation toward socialism faster than the Missouri River current flows from its origin in Montana to its juncture with the Mississippi River.