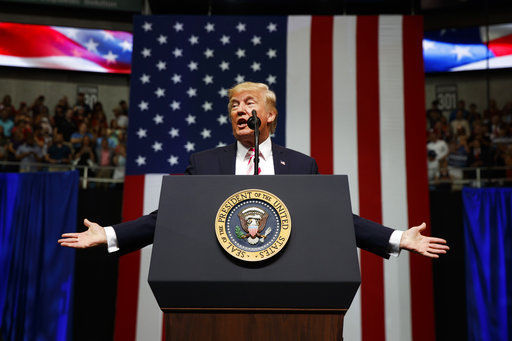 I burst out laughing at the naivete of Robert Hegler ("Trump insults military, families," Feb. 2), to think that President Trump reprimanding his generals has any effect on military members or their families.
It sounds like a product of Trump Derangement Syndrome. Do you really think that any military member's dedication to serving this great nation is hindered by a verbal tussle the president had with his generals? 
Come on! I'll tell you what hinders military morale. It's when President Obama played golf instead of attending the funeral while a grateful nation buried one of its first general officers killed in action in Iraq or when the same misguided Obama gave millions of dollars to Iran to buy more IEDs to kill our brave military and civilians. That's what hurts the military, not to mention how Obama tried to gut the military.
You have free articles remaining.
Thanks to President Trump, the military is making a comeback and returning to the strength we need to defend this nation. I'm sure the verbally brutalized generals found a safe space in the Pentagon to heal their bitter wounds.
Yeah, President Trump didn't serve, but neither did Obama or Bill Clinton. So? Does that make them unqualified to be commander-in-chief? Our nation has a civilian-controlled military, and we just have to pray that our presidents have good military advisers. After all, it's the politicians who get us into wars, then sit back and watch us fight them. 
I should know, having served in during five of them. I think the gist of Hegler's letter is just to bash Trump more than caring about military families.