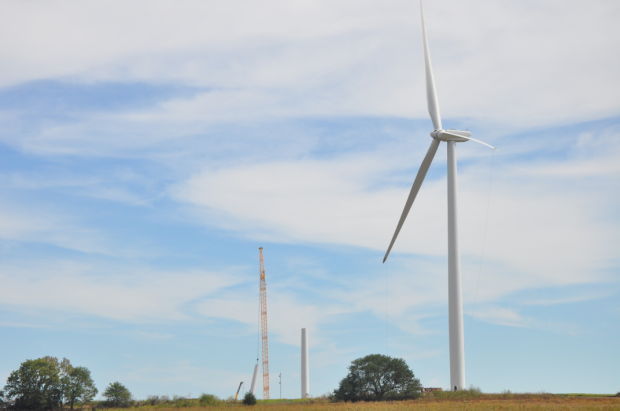 A story that's not often told enough is the impact that renewable fuels have had on our state's farm economy.
Demand for corn for ethanol production led up to significant commodity price increases earlier this decade. And for as tough as the farm economy is now, can you imagine how much worse it would be if there were no existing demand for ethanol?
You have free articles remaining.
The fact is that Nebraska farmers, in addition to being food producers, are energy producers as well. And it's not just renewable fuels; it's renewable energy. With technologies in wind and solar having developed as rapidly as they have in recent years, a state like Nebraska can produce energy as efficiently as it does food.
In fact, farmers are currently seeing the benefits. Last year, Nebraska farmers collected nearly $4 million in lease payments to place wind turbines on their land. And that's not to mention the indirect benefits of wind farms paying millions to counties and school districts, helping to lessen everyone's property tax burden.
A wind turbine is a part-time job that keeps a farmer on the farm. Like ethanol did, renewable energy opportunities are helping bring new life and new hope to farmers and rural communities.